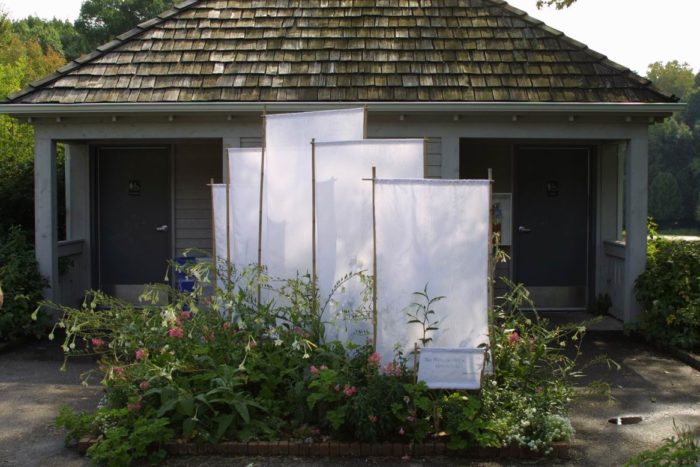 Every once in a while, I stumble upon something in a garden that I have to document and file away in my folder of "stuff to do one day in my garden." Several years ago I spotted this series of simple fabric screens outside the public restrooms at the Minnesota Landscape Arboretum. I was struck by their simplicity and the bold statement they created. Unfortunately, I still haven't thought of a way to incorporate something similar in my own garden. One day…
Welcome to the Fine Gardening GARDEN PHOTO OF THE DAY blog! Every weekday we post a new photo of a great garden, a spectacular plant, a stunning plant combination, or any number of other subjects. Think of it as your morning jolt of green.
Sign up to get new posts delivered to your inbox each morning so you'll always remember to take a look, or subscribe to our RSS feed. We look forward to sharing our garden travels with you.
If you think you have a photo that we should share on the Garden Photo of the day, email us. Send hi-res images to [email protected] with GPOD in the subject line. We'll only respond if we plan to use your photo.