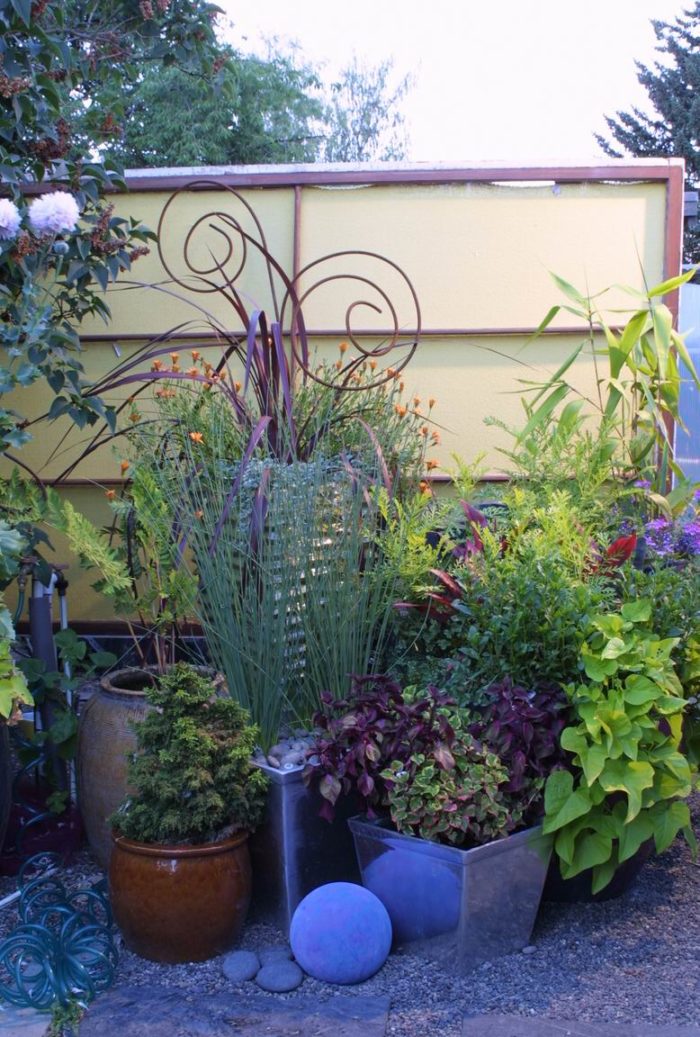 This container grouping in Laura Crockett's garden is successful because of several different factors. The screen behind the pots makes the plantings stand out beautifully, making the plantings stand out and shine much more than a foliar back drop would. The rebar spirals add some height and interest, but the blue sphere reflected in a shiny metal pot at the base of this vignette is the most compelling element. It's doubtful either would be as effective without the other.
Welcome to the Fine Gardening GARDEN PHOTO OF THE DAY blog! Every weekday we post a new photo of a great garden, a spectacular plant, a stunning plant combination, or any number of other subjects. Think of it as your morning jolt of green.
Sign up to get new posts delivered to your inbox each morning so you'll always remember to take a look, or subscribe to our RSS feed. We look forward to sharing our garden travels with you.
READER PHOTOS: We love featuring your photos, too. If you think you have a photo that we should share on the Garden Photo of the day, email us. Send hi-res images if possible. We'll only respond if we plan to use your photo.