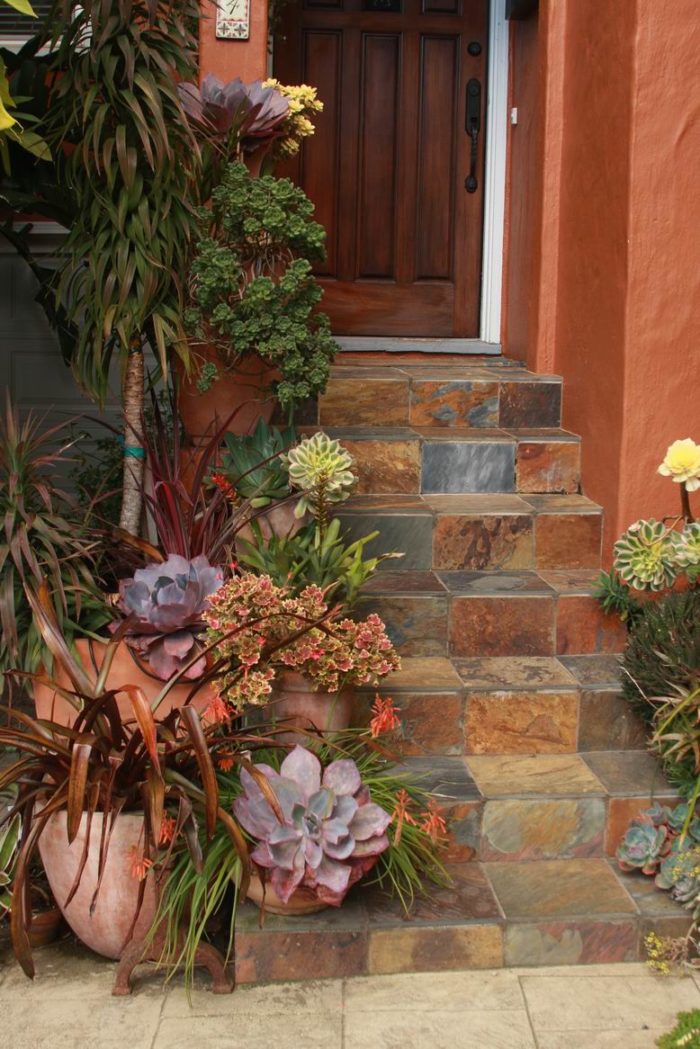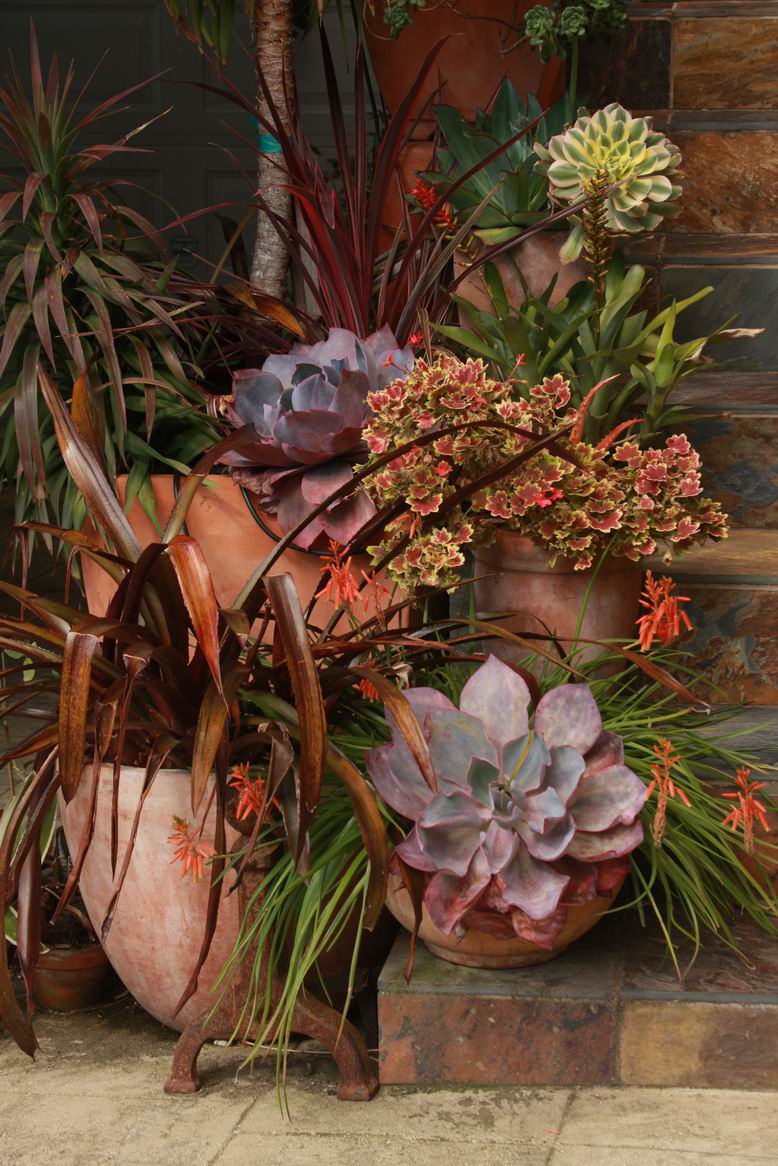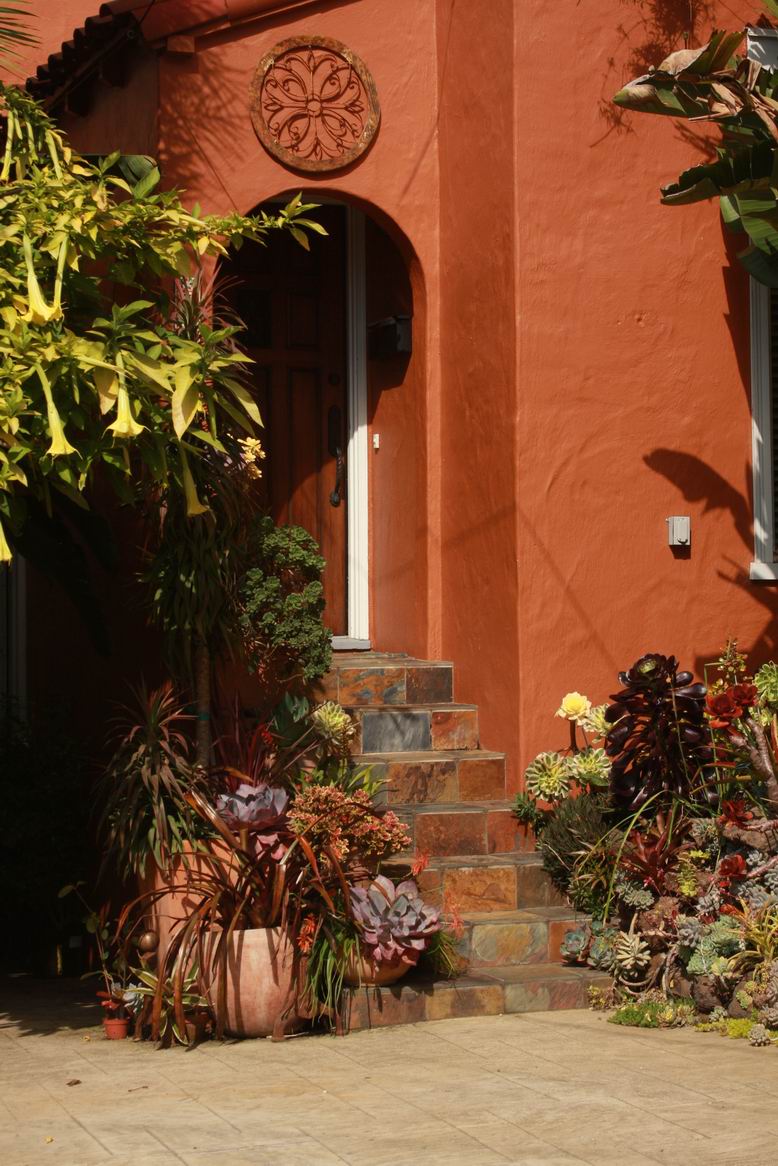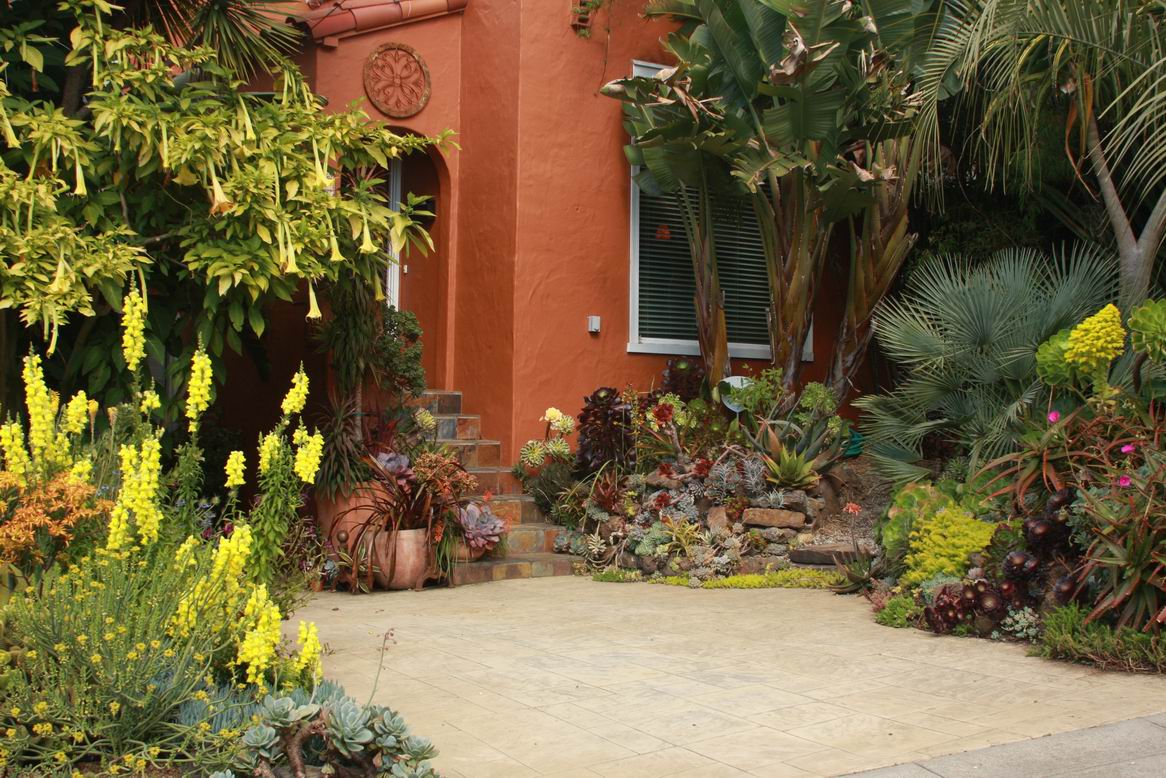 Randy Bolin and Tom Nelson's front entryway in Oakland, California, is a riot of colors, both in hardscape and plants. The vibrant slate steps are the perfect inspiration for their plant palette full of pinks, yellows, lavenders, oranges, greens, and reds. Pale terracotta pots are the perfect choice to go with the deeper-hued terracotta-colored house. Succulents enjoy the baking this area gets from the sun throughout the day.
Welcome to the Fine Gardening Garden Photo of the Day blog! Every weekday we post a new photo of a great garden, a spectacular plant, a stunning plant combination, or any number of other subjects. Think of it as your morning jolt of green.
Sign up to get new posts delivered to your inbox each morning so you'll always remember to take a look, or add us to your RSS feed. We look forward to sharing our garden travels with you.
If you think you have a photo that we should share on the Garden Photo of the day, email us. Send hi-res images to [email protected] with GPOD in the subject line. We'll only respond if we plan to use your photo.