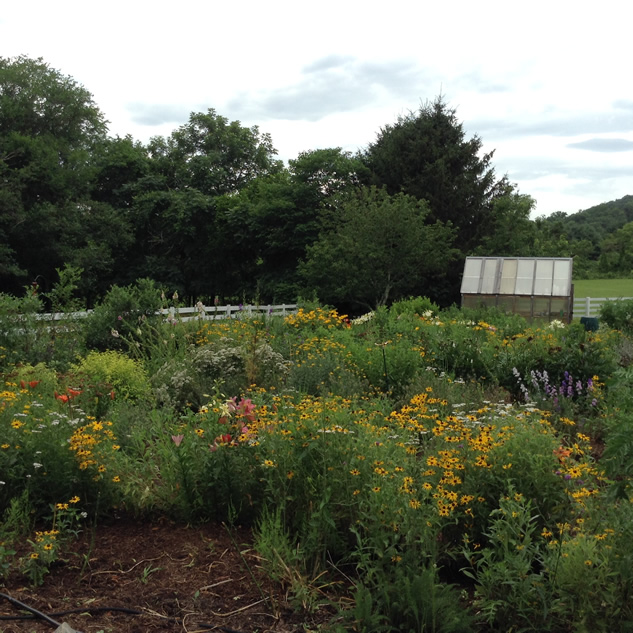 A garden is never done, but always improving! Thanks Audrey Regnery for sharing your garden and the work you've done to it over the past three years!
"Our garden started many years ago it has been a veggie garden, a flower garden and a mixed garden. When we moved here 3 years ago the garden was in terrible shape it had not been tended for a couple of years and the weeds were unbelievable. I spend many hours weeding and changing its design. What I have at the moment is a pathway that leads the curious into a maze of color and a surprise around every bend. This year was the second year for the perennials I put in, next year will be the best. I am forever planting, new varieties of plants and trying to get the vision I want in my garden. As you can see I am well on my way. This June my Garden Club had their meeting here and spent 2 hours touring and enjoying, taking pictures. I am very proud of my gardens they are almost there, but I am sure I will be changing and introducing new and beautiful species to the space. My husband gave me a subscription of Fine Gardening for Christmas last year and I have throughly enjoyed reading it."
Keep sending in photos (and stories)! Whether you've never shared before or you've been featured multiple times, we want to see your garden! Email a few photos and the story behind your garden to [email protected].
Do you receive the GPOD by email yet? Sign up here!