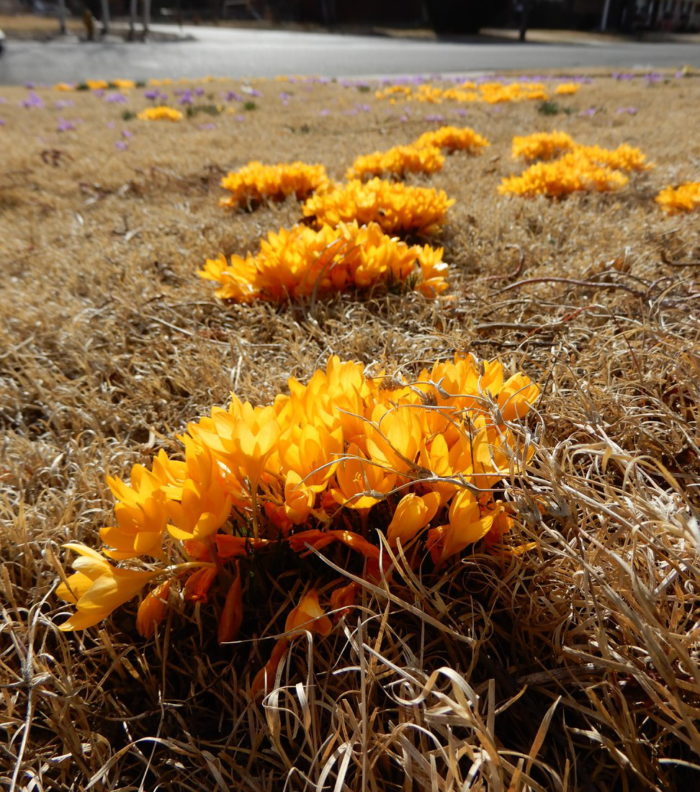 Mike Kintgen is a horticulturist at the Denver Botanic Gardens in Colorado. At work, he curates the alpine plant collection. At home, he has created a beautiful display in his front lawn that combines water-wise gardening techniques for his dry, western climate, and a really beautiful display of bulbs.
Mike's front lawn is planted with buffalo grass (Buchloe dactyloides), which requires 30% to 75% less water than traditional bluegrass lawns and needs less mowing. The downside is that buffalo grass goes brown and dormant in the winter and takes longer to green up and come into growth in the spring. Mike has turned those negatives into pluses by planting up his lawn with early spring bulbs. Because buffalo grass takes longer to start growing in the spring, the bulbs have time to flower and complete their spring growth cycle before the first mowing. Most common bulbs, like the crocuses and bulbous iris Mike has planted, are native to climates with dry summers, so they grow much better in a dried buffalo grass lawn than they would in the much wetter conditions required by bluegrass.
The result is an incredible display that conserves water, is good for the environment, and is beautiful to boot! That's what I call a win-win.
See a picture of a buffalo grass lawn in the summer.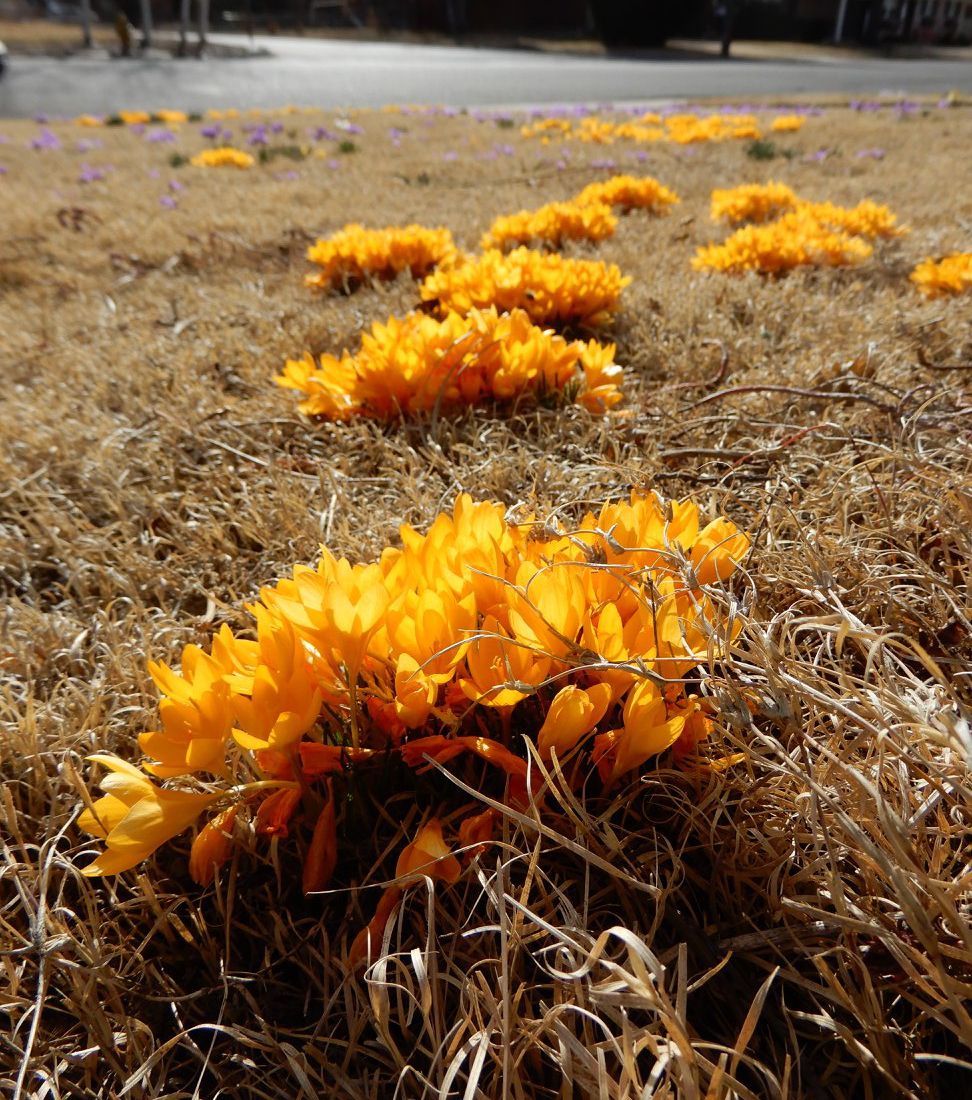 Bright yellow clumps of Crocus ancyrensis (Ankara crocus, Zones 4–8) in full bloom against the tawny-colored dormant buffalo grass.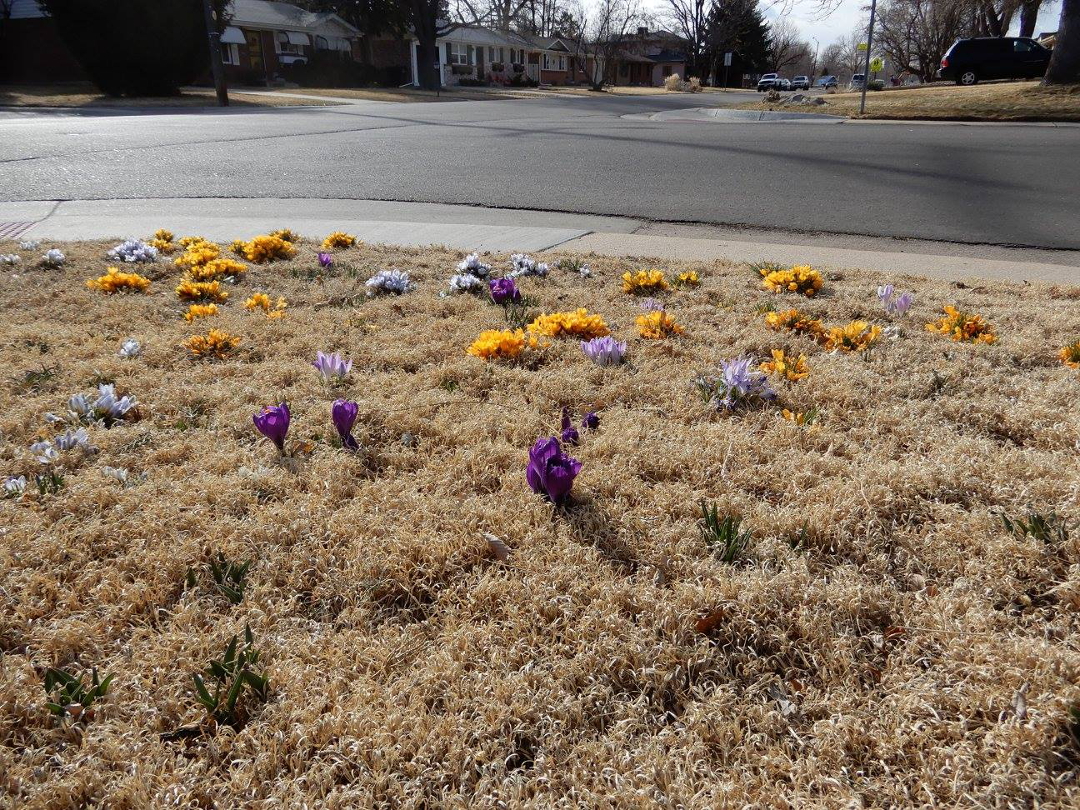 Mixed crocus varieties in different colors scattered over the lawn.
Healthy clumps of the delicately colored Crocus 'Blue Pearl' (Zones 4–8).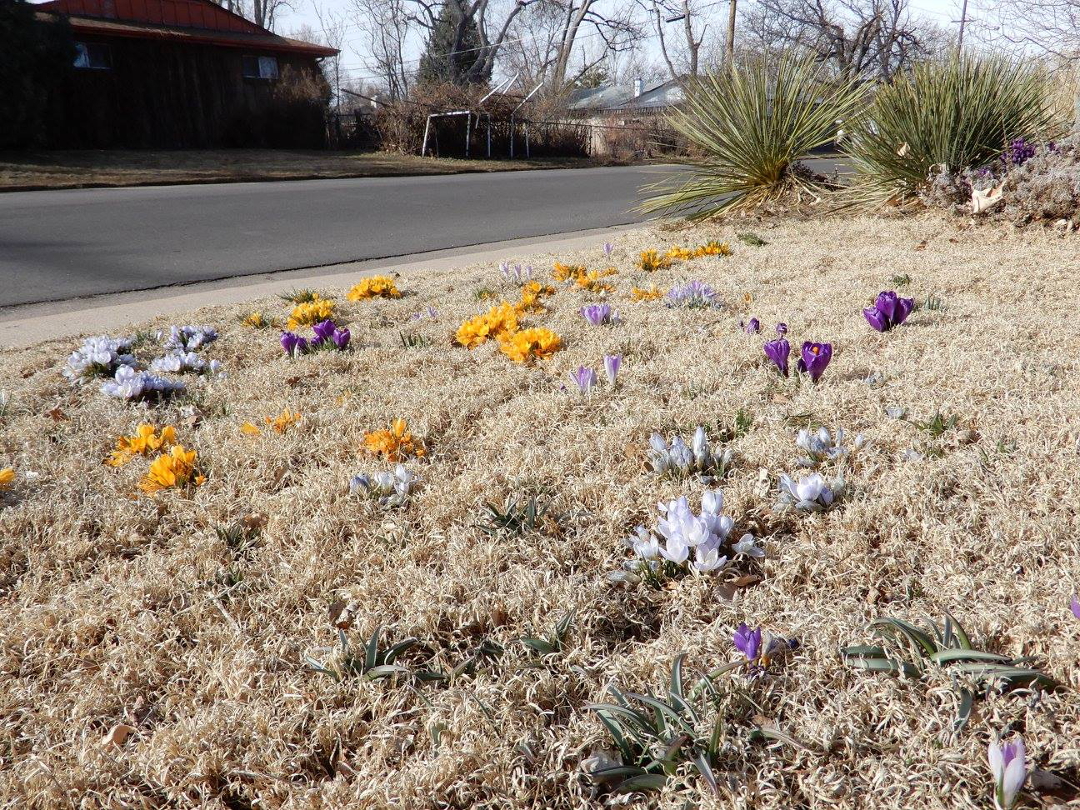 Another view of the mixed crocus in bloom.
Bright patches of color from yellow Crocus ancyrenis mixed with purple C. tommasinanus (Tommy crocus, Zones 4–8) and Crocus sieberi 'Tricolor' (tricolor crocus, Zones 4–8). These masses of color just get bigger and better with each passing year.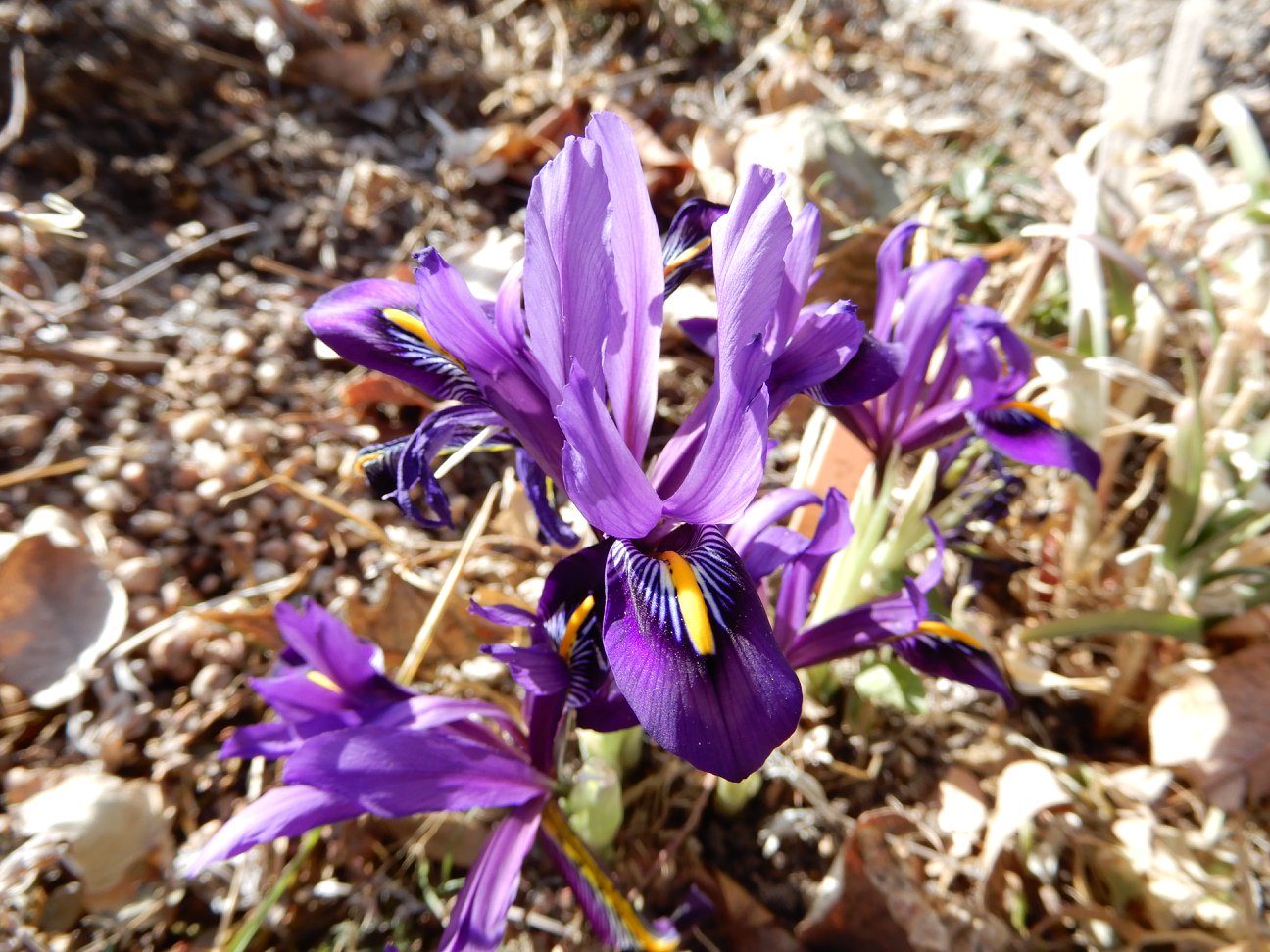 Blooming at the same time as the crocus is the little bulbous Iris reticulata (Zones 4–8).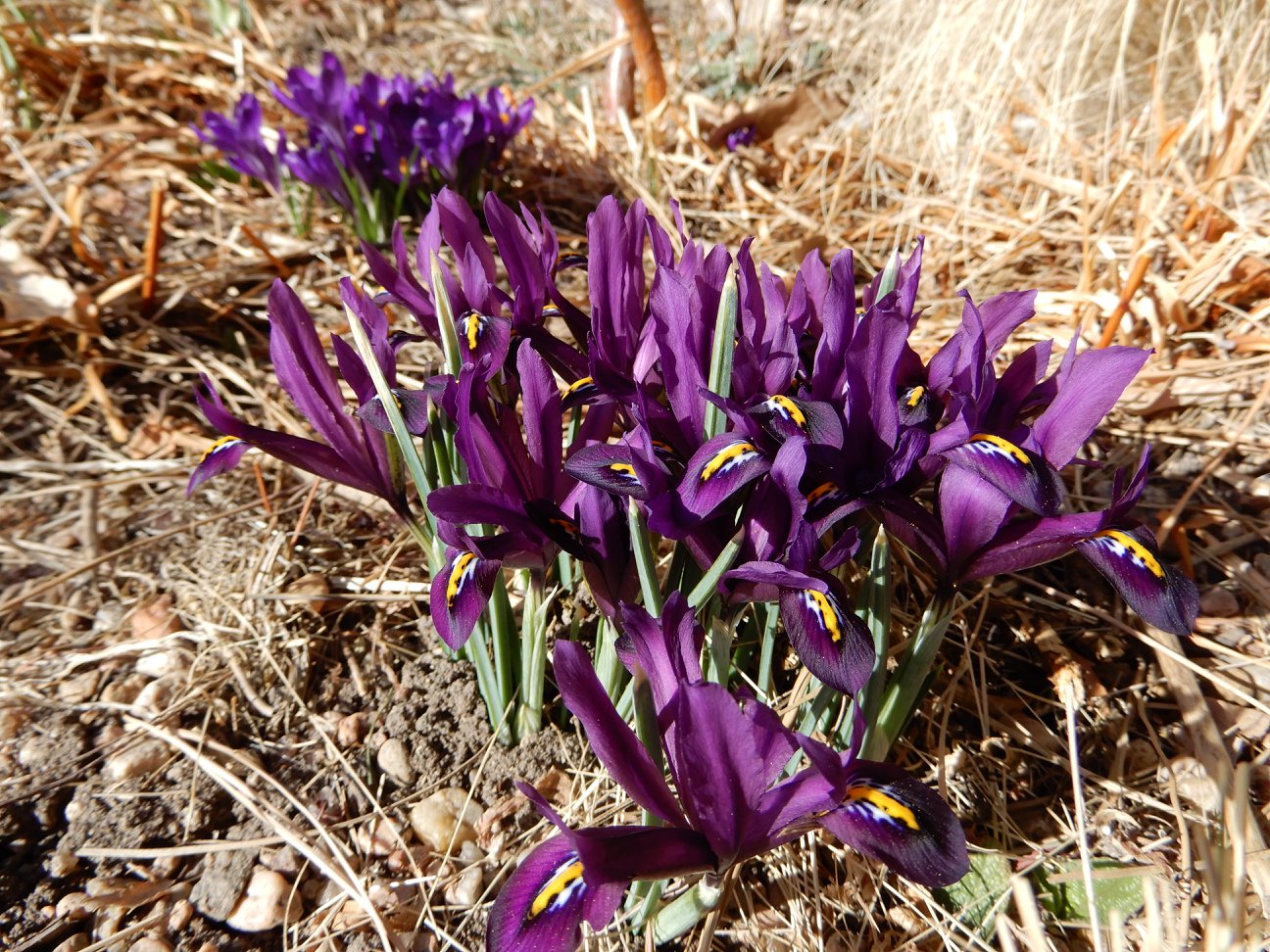 Iris reticulata 'J.S. Dijt' has rich purple flowers.