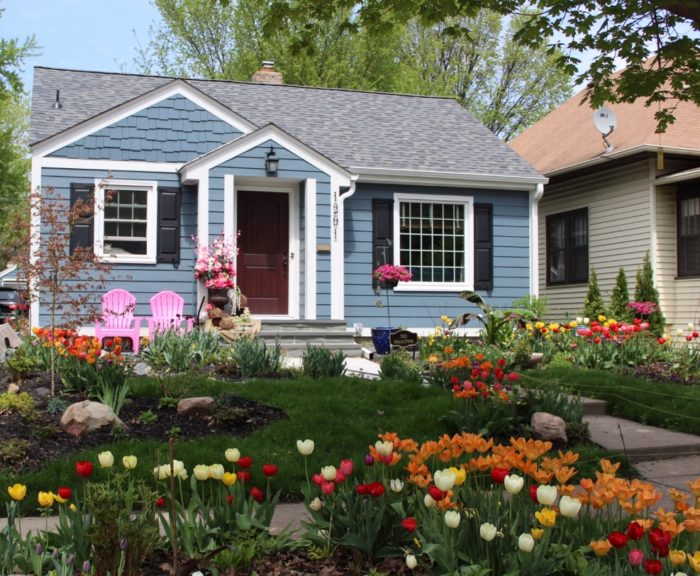 Today's photos come from Yvonne L. DeMarino.
Like a mole, I dig when I can, and I wanted to share some photos of my progress from my St. Paul, Minnesota, garden. My garden is the culmination of two years' work and play. This is my first home, and when I purchased it the yard was merely lawn. As the home was empty and I was incapable of containing my unrestrained plant ebullience, I started depositing plants in the backyard before I had even closed on the property. I went to the closing with blueberry bushes in my car, and afterward immediately began tearing out the front lawn. Attachment to the American lawn is strong, and I think my neighbors wondered about this new neighbor tearing out the dutiful green carpeting! In hindsight, my initial excitement resulted in poor initial planning and created some flaws in my garden relating to overgrowth, height, and overall flow that I'm still working out. As in life itself, a garden is always changing, and thus I try to enjoy the process of evolution rather than resisting my blunders: the wrong plant in the wrong spot, the overaggressive scrunching of my pruning shears on the poor hydrangea, the marginally hardy but costly Japanese stewartia (Stewartia pseudocamellia, Zones 5–8) that died on me just when I thought I too would have camellia-like blooms in my patch of the Midwest.
Each fall I have planted more flower bulbs, resulting in a delightful spring display that propels me through our long and harsh Minnesota winters. Growing in a zone 4b climate can be challenging, but I've managed to incorporate some tropical plants to remind me of my home state of Florida, such as the red Abyssinian banana (Ensete ventricosum, Zones 10–11) and various canna lilies, which I dutifully dig up every year and store indoors. Combining cast-iron urns and colorful glazed terra-cotta pots and statuary allows me to enrich the texture, vary the height, and allow the eye to rest on focal points in an otherwise unruly garden space. I have a small water fountain that attracts birds, and it's enjoyable to watch them splash and drink on hot summer days. I also blend many native plants, and I have been pleased to see how many pollinators visit my flower buffet. My cat, Dubsy, enjoys sitting outside in her cat tent, watching me garden. I credit my mother, a plant pathologist, with introducing me to gardening at a young age, for it has become the great joy of my life.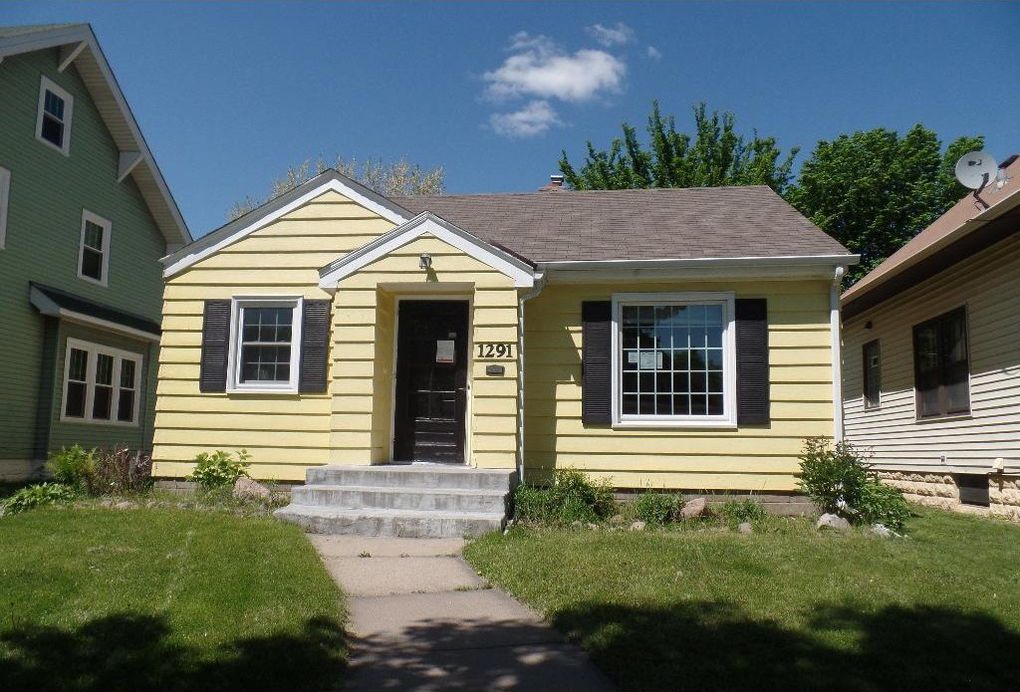 Yvonne's house before . . .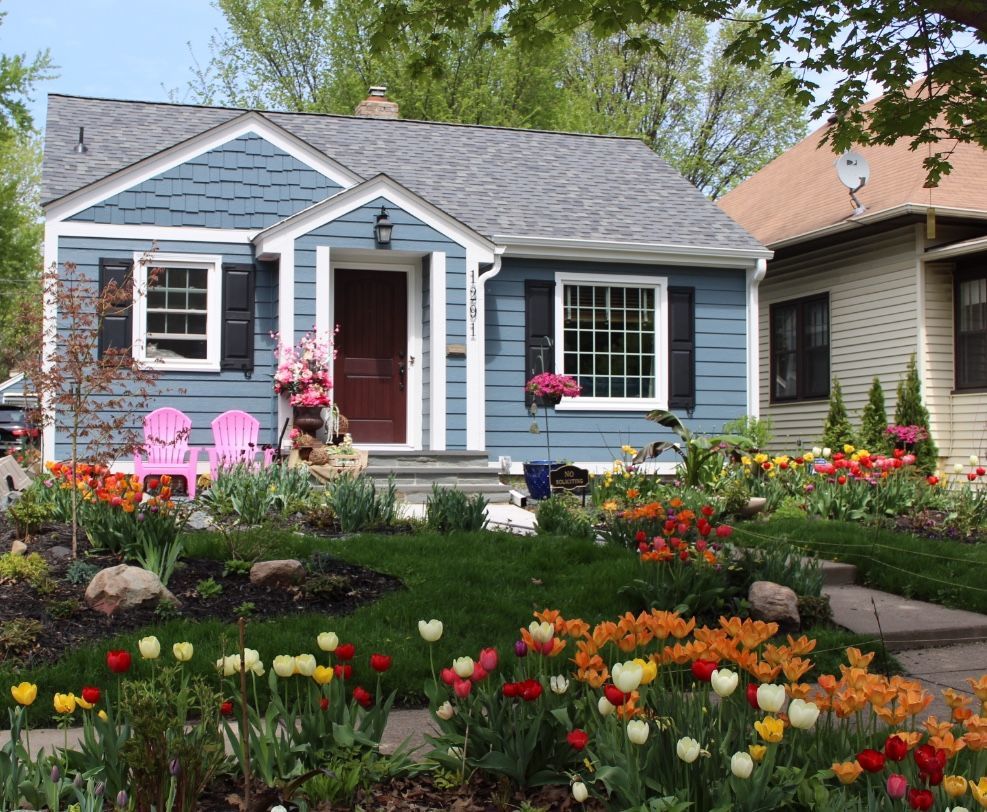 . . . and after—with an exuberant display of spring bulbs.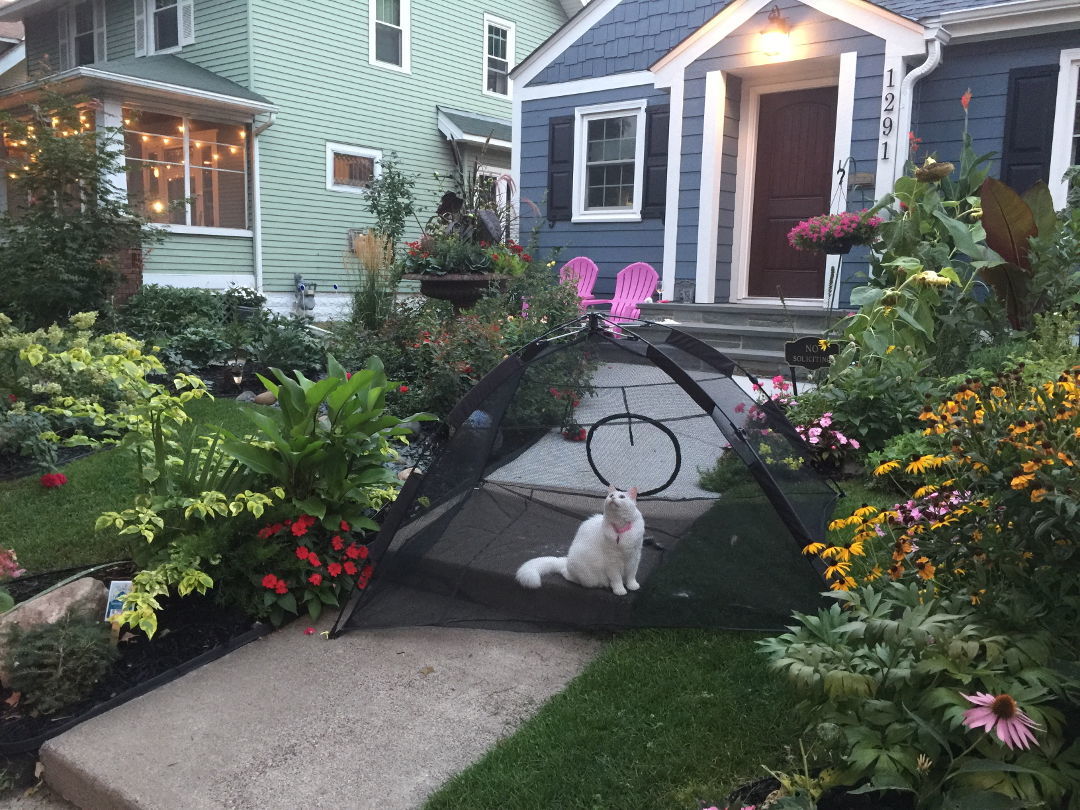 Dubsy the cat in her tent, enjoying the outside without endangering songbirds or being put in danger by traffic.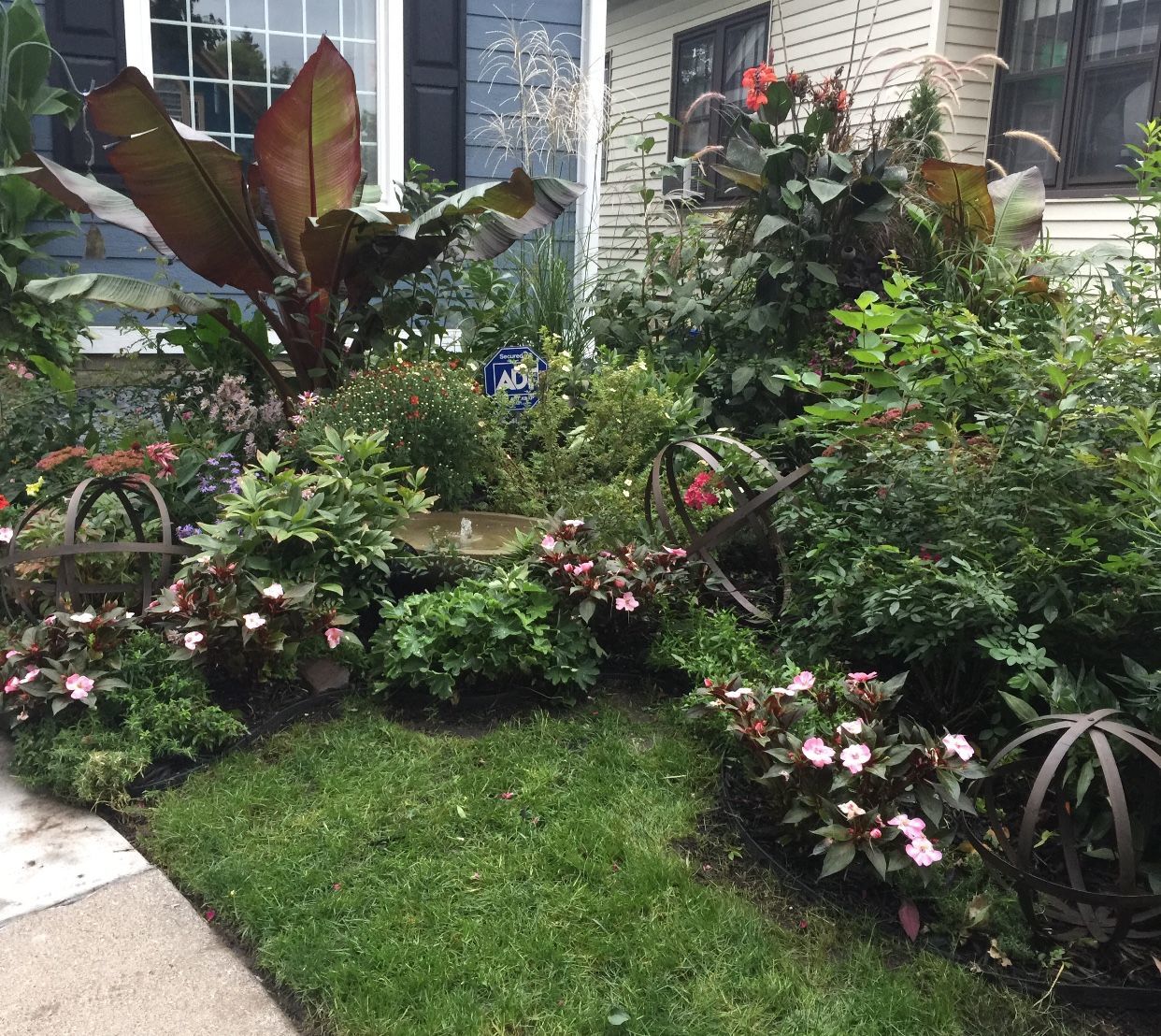 The bold leaves of the Abyssinian banana (Ensete ventricosum) preside over the lush summer garden.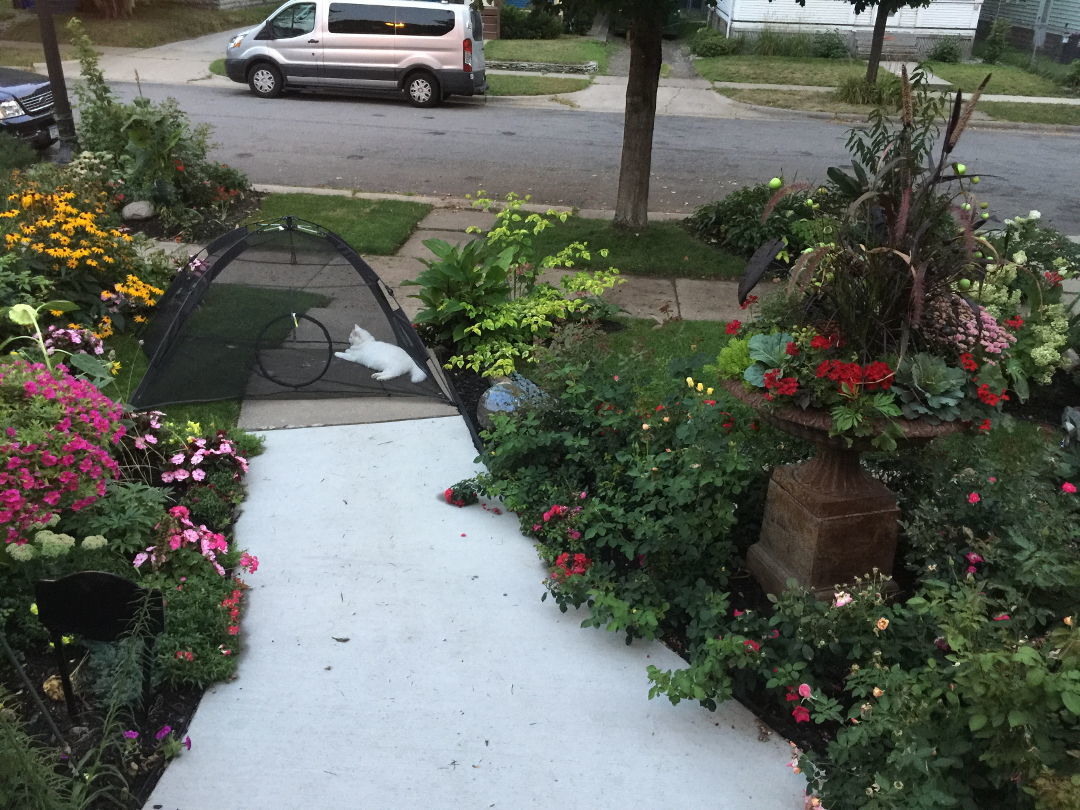 Looking from the front door to the street.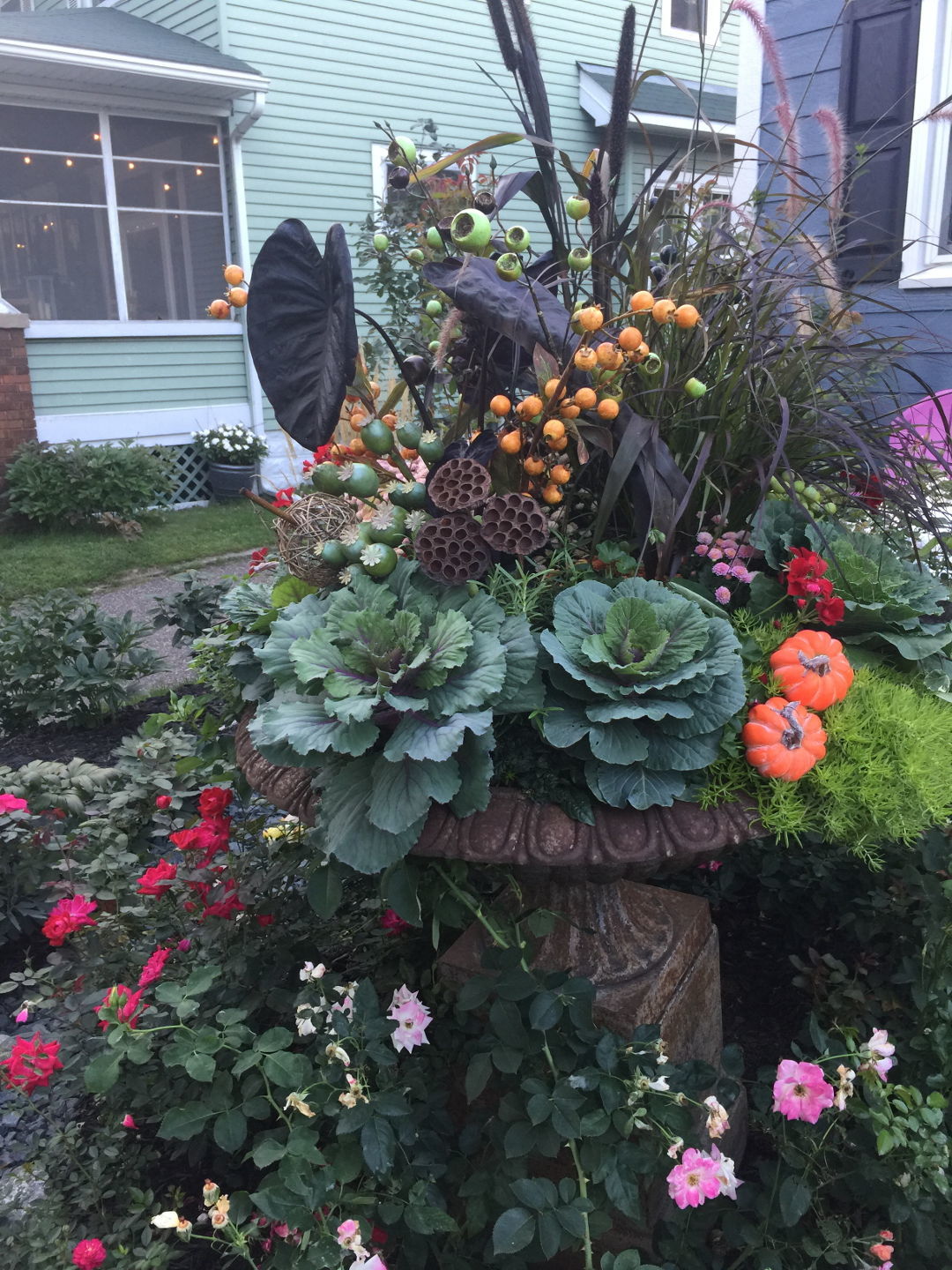 A container packed with different colors and textures for the fall.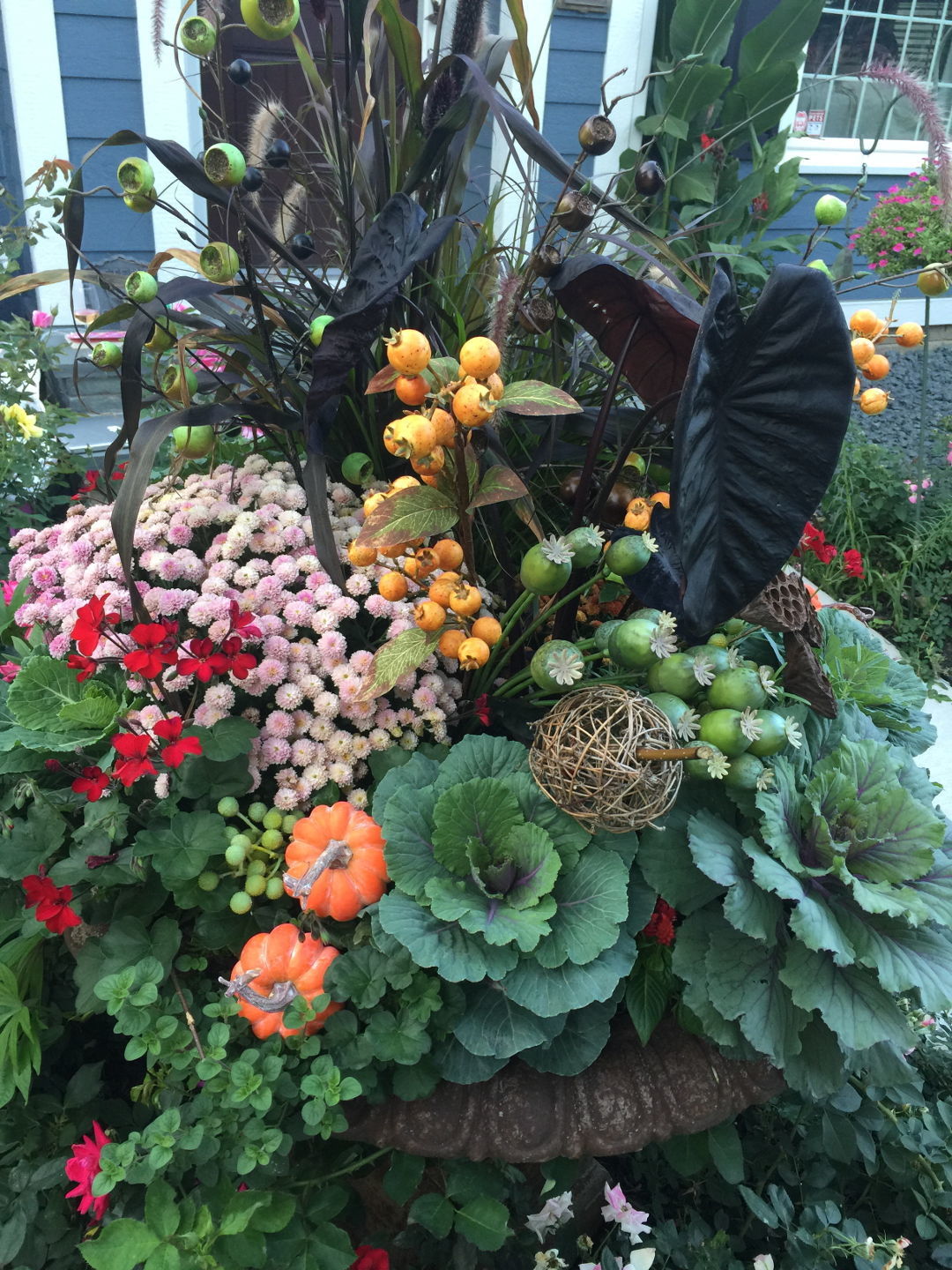 Close-up of the container.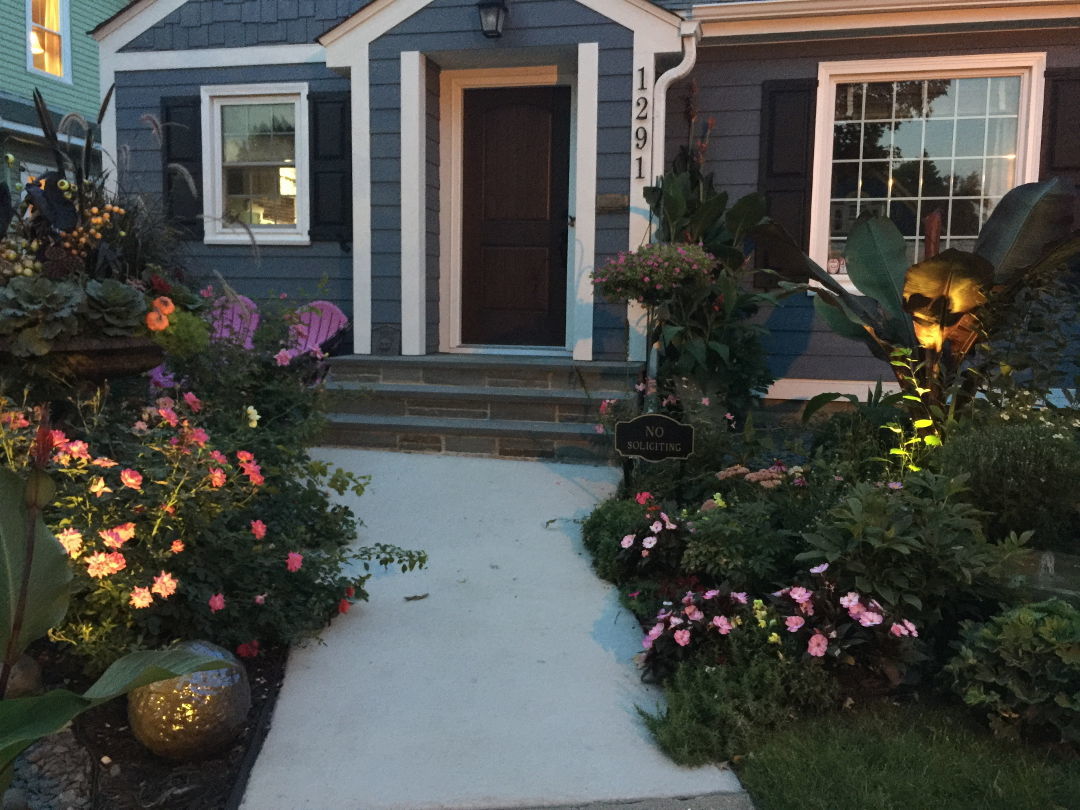 Evening in the garden.
Have a garden you'd like to share?
Have photos to share? We'd love to see your garden, a particular collection of plants you love, or a wonderful garden you had the chance to visit!
To submit, send 5-10 photos to [email protected] along with some information about the plants in the pictures and where you took the photos. We'd love to hear where you are located, how long you've been gardening, successes you are proud of, failures you learned from, hopes for the future, favorite plants, or funny stories from your garden.
If you want to send photos in separate emails to the GPOD email box that is just fine.
Have a mobile phone? Tag your photos on Facebook, Instagram or Twitter with #FineGardening!
You don't have to be a professional garden photographer – check out our garden photography tips!
Do you receive the GPOD by email yet? Sign up here.