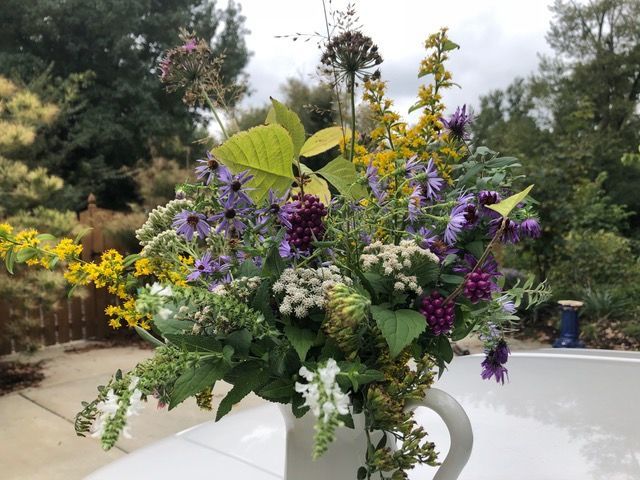 Today we're visiting the garden of Deirdre Gallagher.
After establishment, this garden is designed to require very little water. Although it is still quite young, it is attracting many birds, bees, and insects. It provides me endless joy.
One of the many goals of a wildlife habitat is to provide food for birds and other critters by planting species that insects will feed and lay eggs on. Milkweed provides nectar and a place for monarchs to lay their eggs. Look at the big seedpods. I believe this specimen is called "big hairy balls." Clearly, this is not the scientific name (editor's note: Gomphocarpus physocarpus, Zones 8–10 or as annual).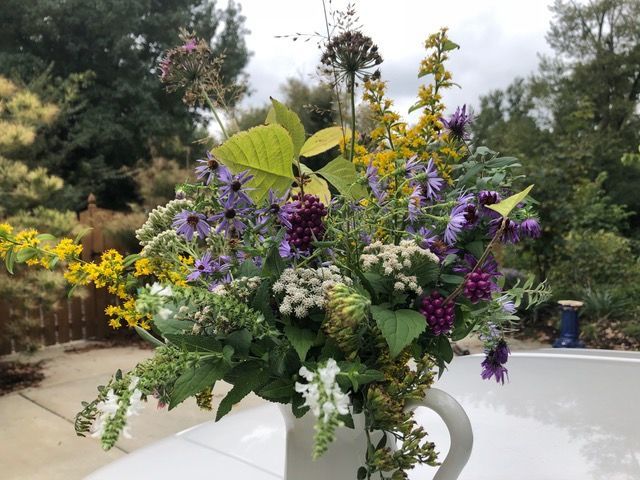 This is a bouquet of flowers taken from my garden in early October when the flowers were scarce but the berries were appearing.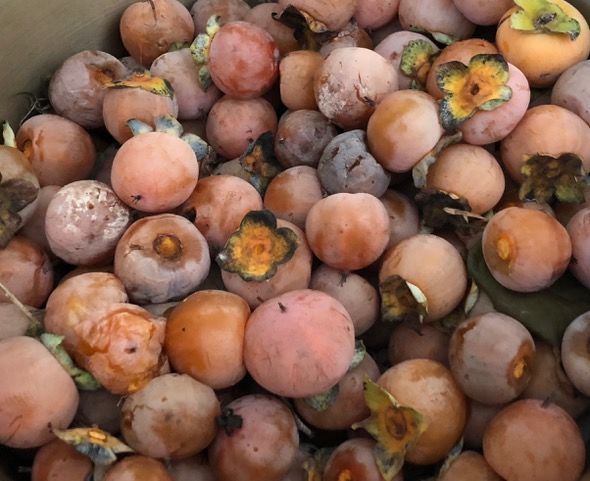 I am lucky enough to have a stand of wild persimmon trees (Diospyros virginiana, Zones 4–9) in my yard. Here is the first harvest.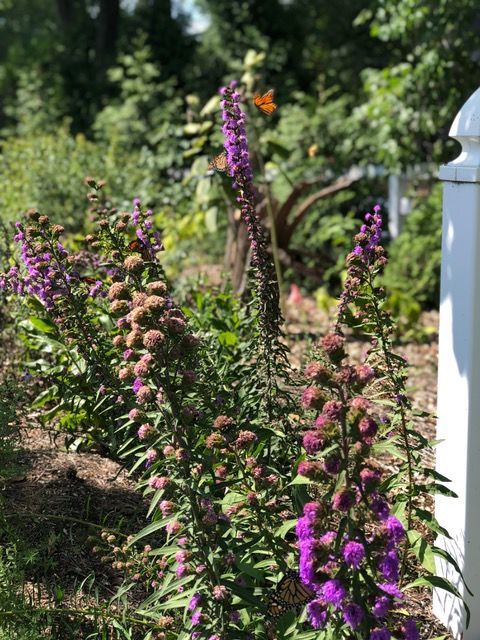 My yard is also certified as a monarch way station. In late fall these prairie blazing stars (Liatris pycnostachya, Zones 3–9) attract dozens of butterflies. In wildlife gardening, we don't do a winter clean up; all plant materials, leaves, and seedpods are left for the birds and other wildlife for cover and food. We intentionally plant berry- and fruit-bearing trees and shrubs to feed our little creatures.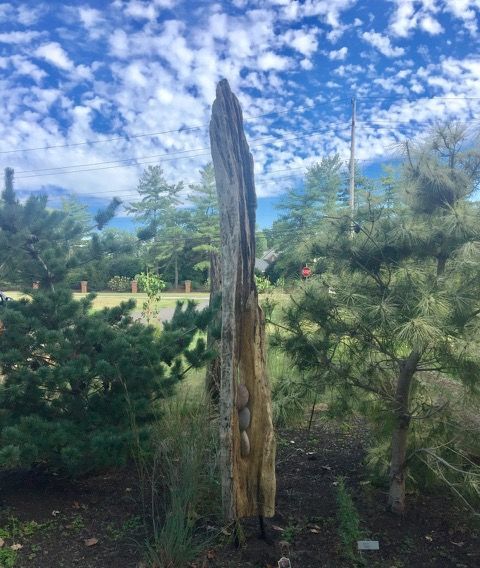 I live in St. Louis. About five years ago I purchased a midcentury house that was sold as a tear-down and didn't get torn down. In addition to redesigning the house for aging in place, I gutted the yard of invasive honeysuckle and winter creeper and began to create a wildlife habitat with help from the St. Louis Audubon Society. Part of this project involved removing large sections of the lawn. This picture shows a large circle of lawn that was removed, with evergreens (not native but for screening and avian shelter) planted on this mound and with totems made from wood fished out of the Missouri River. This sets a nice tone when entering the property.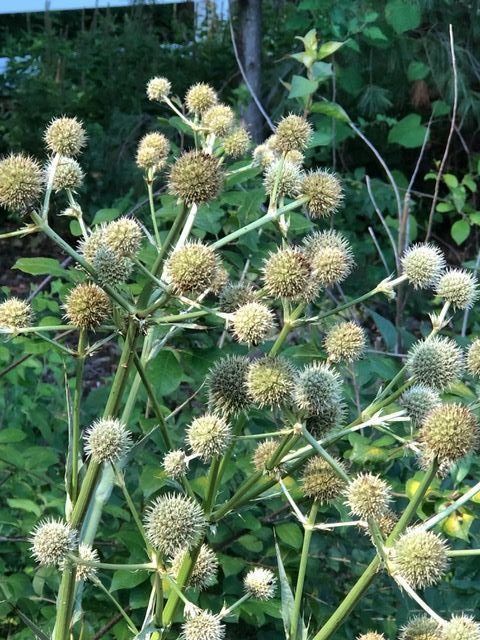 This is rattlesnake master (Eryngium yuccifolium, Zones 3–8). These seedpods will be welcome in the late fall.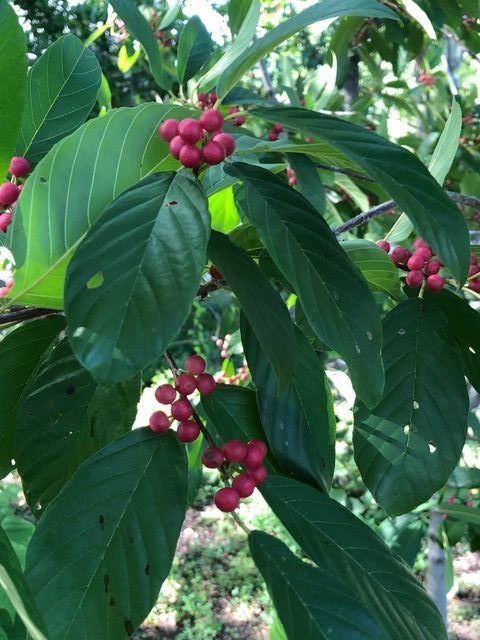 This is the beautiful and diminutive native tree Carolina buckthorn (Rhamnus caroliniana, Zones 5–9). With its glossy green leaves and breezy habit, it is a wonderful addition to the front yard.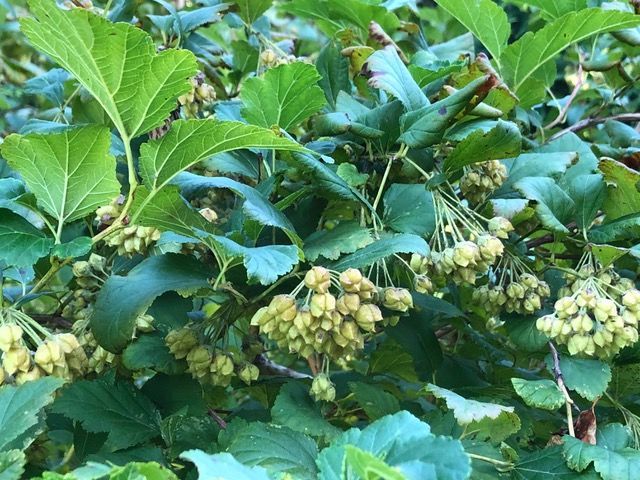 This native ninebark shrub (Physocarpus opulifolius, Zones 2–8) is perfect in the back of the border, with its arched branches and delicate flowers that last until late fall.
Have a garden you'd like to share?
Have photos to share? We'd love to see your garden, a particular collection of plants you love, or a wonderful garden you had the chance to visit!
To submit, send 5-10 photos to [email protected] along with some information about the plants in the pictures and where you took the photos. We'd love to hear where you are located, how long you've been gardening, successes you are proud of, failures you learned from, hopes for the future, favorite plants, or funny stories from your garden.
If you want to send photos in separate emails to the GPOD email box that is just fine.
Have a mobile phone? Tag your photos on Facebook, Instagram or Twitter with #FineGardening!
You don't have to be a professional garden photographer – check out our garden photography tips!
Do you receive the GPOD by email yet? Sign up here.