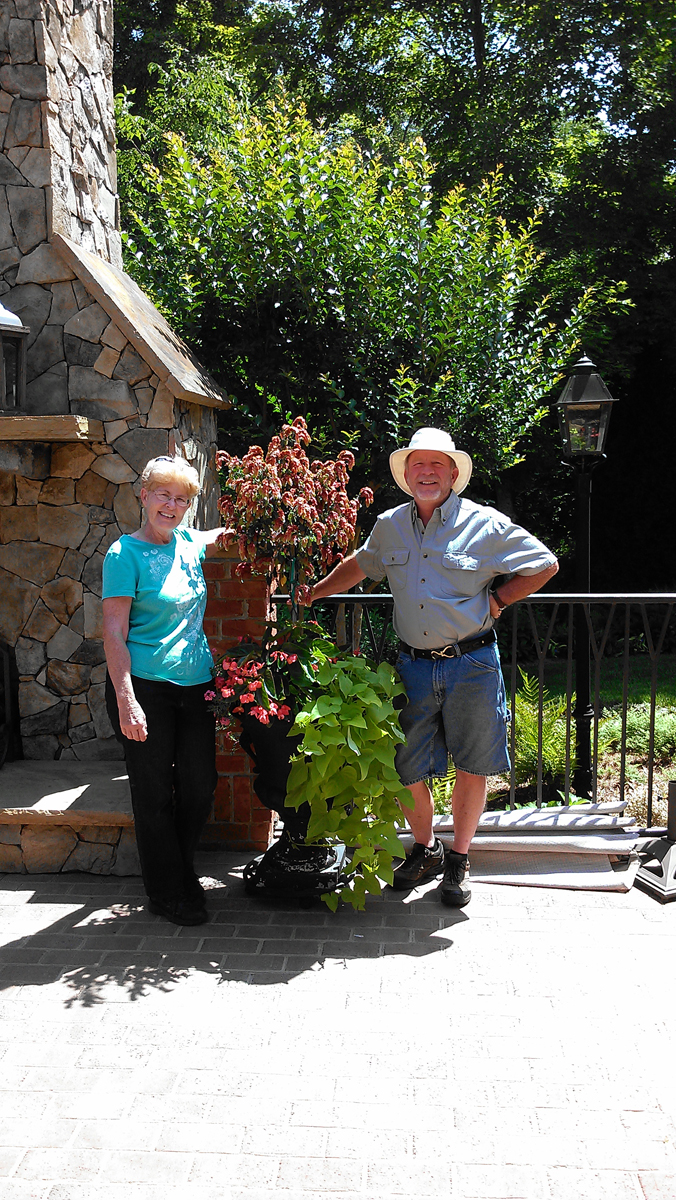 WE INTERRUPT THIS BROADCAST TO BRING YOU THIS BREAKING NEWS: tntreeman and meander1 met in person! Yup, two of our favorite contributors and commenters, Jeff Calton and Michaele Anderson, both live in Tennessee, and decided they needed to do some plant swapping and garden touring together. So last weekend Michaele drove to Jeff with her husband Darwin (coolest name ever….). I begged for photos, and here they are!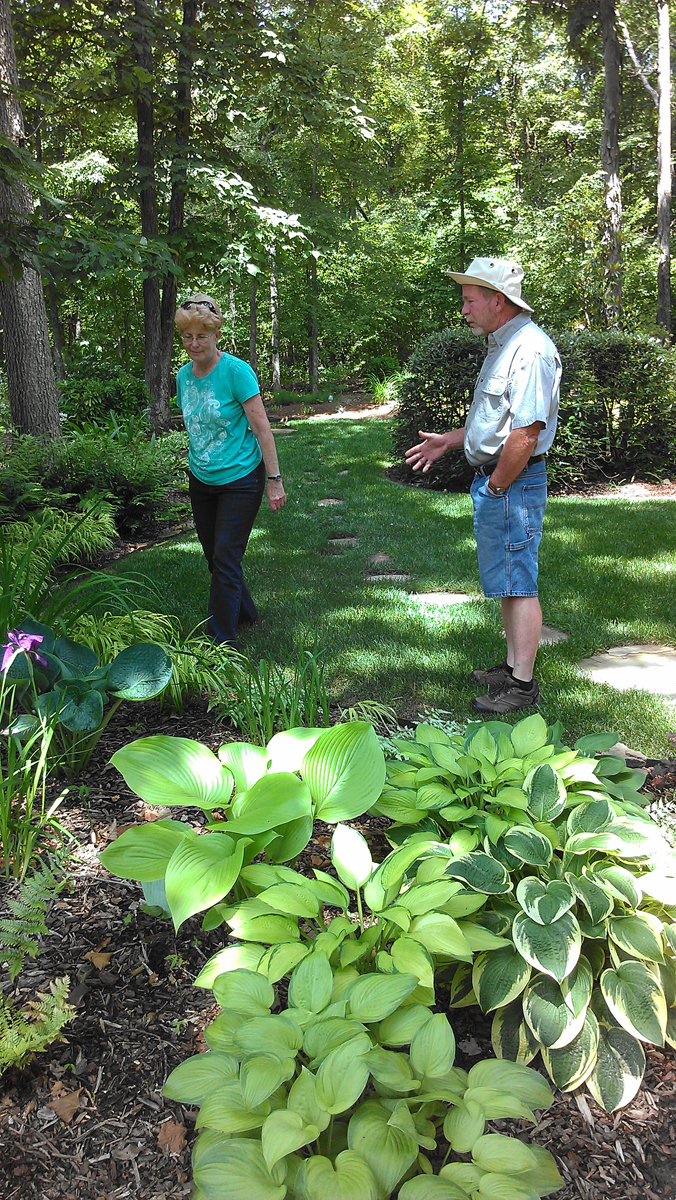 Jeff says, "I took Mike and Darwin to a few clients' homes but the best ones were off limits as the homeowners were traveling and I didn't want to set off the alarms and be surrounded by police! We had a great morning visiting around town, then a quick lunch at 5 Guys, and then to my house. She left with a car load of plants and I had a great day and one of her bird mansions. Wish you could have joined us."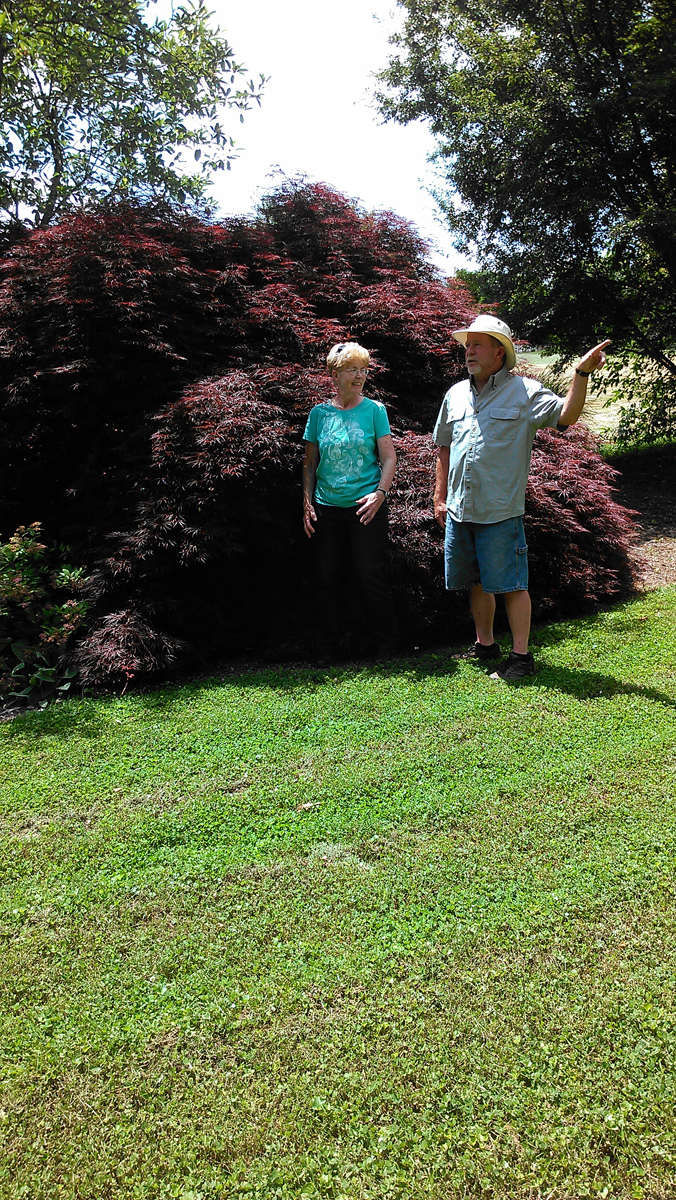 Michaele says, "Thanks to GPOD, Jeff, my husband, and I had a great visit in Jeff's neck of the woods. We saw some great gardens that belong to his clients and then his personal area, which is a delight. He is NOT the cobbler whose children have no shoes. Even though his profession is landscaping, it is obviously also his personal passion and he has many wonderful plants that are situated perfectly. He has a super collection of interesting succulents and cacti and intriguing bonsai combinations. Darwin and I really enjoyed ourselves. Jeff, in person, is just as you would imagine…very engaging, interesting, and fun."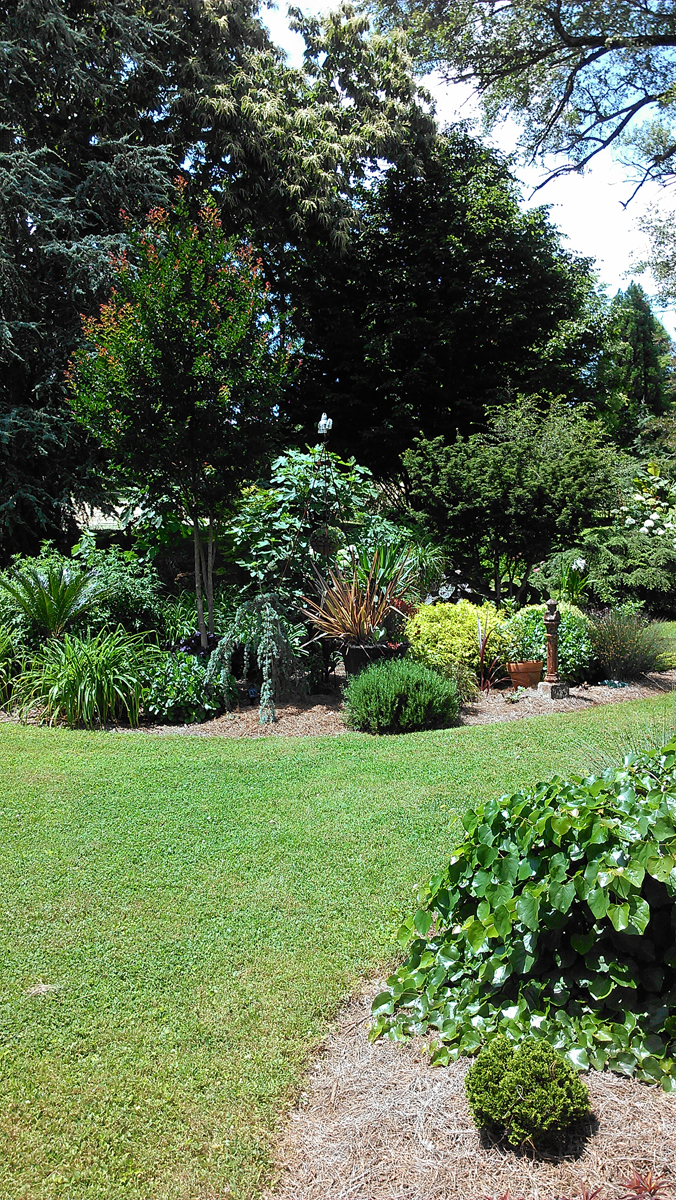 Yay! I feel like a garden matchmaker! I'm so glad you guys had fun. Next time I'm coming, too!
Speaking of, who's coming to the meetup here in Connecticut this August? Check it out HERE.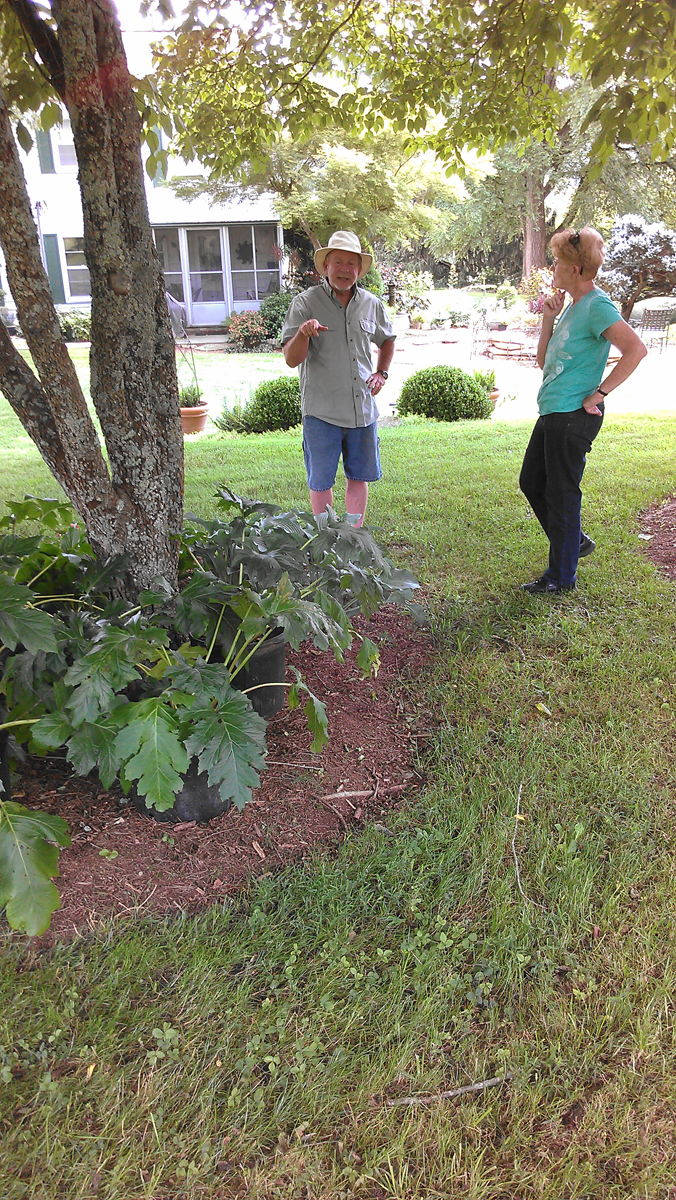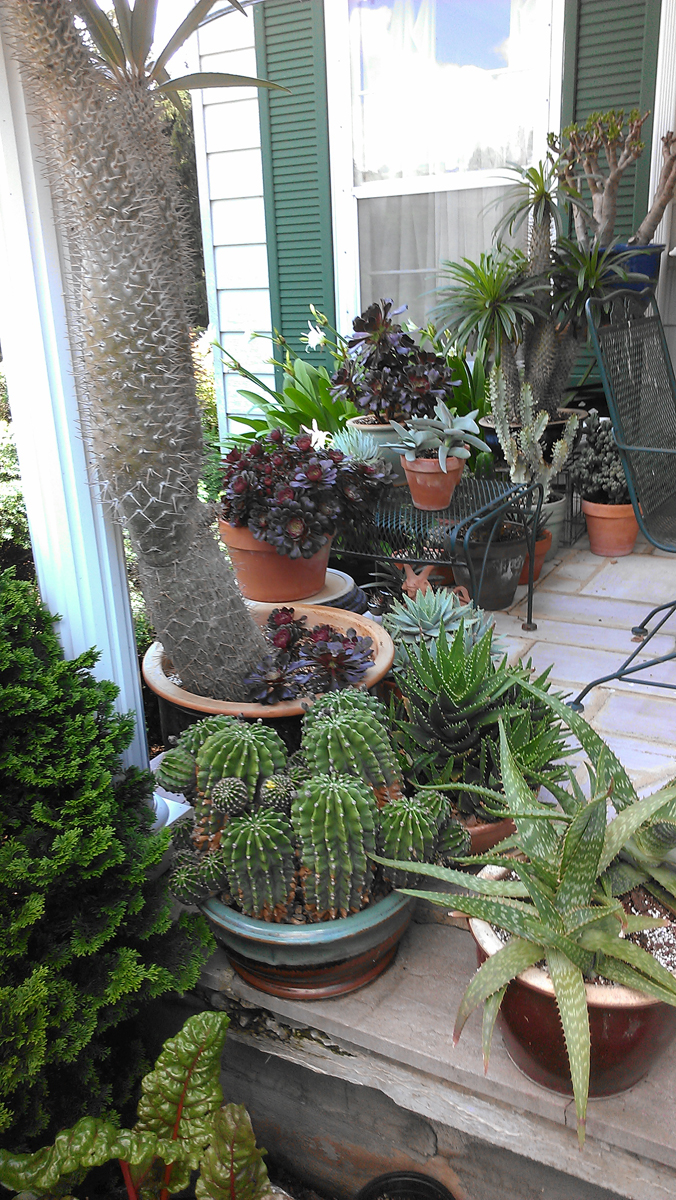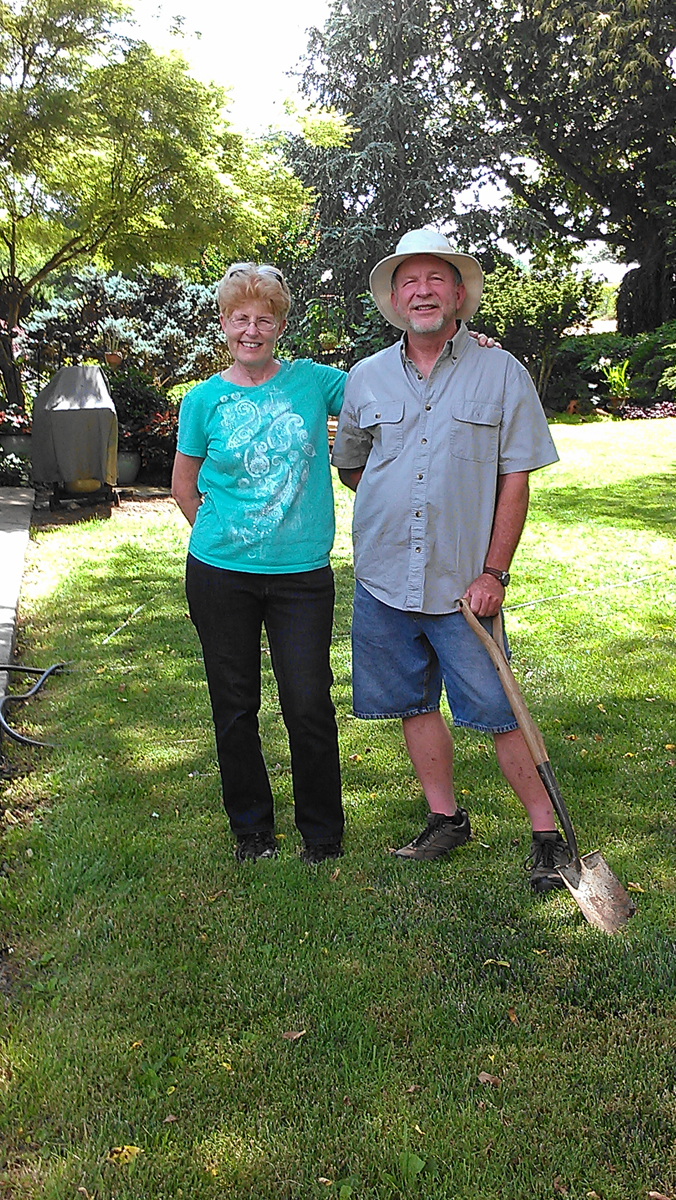 Want us to feature YOUR garden in the Garden Photo of the Day? CLICK HERE!
Want to see every post ever published? CLICK HERE!
Want to search the GPOD by STATE? CLICK HERE!
Check out the GPOD Pinterest page! CLICK HERE!