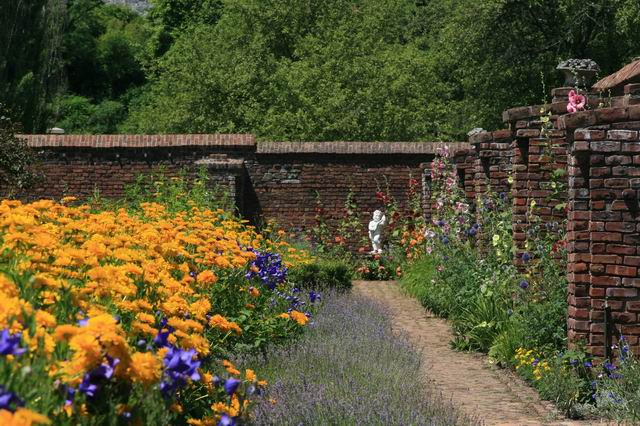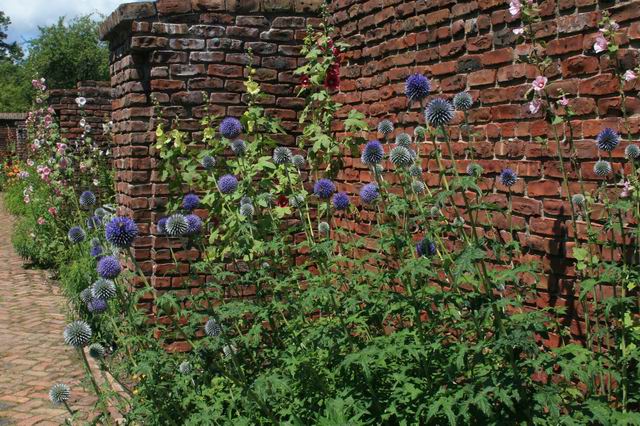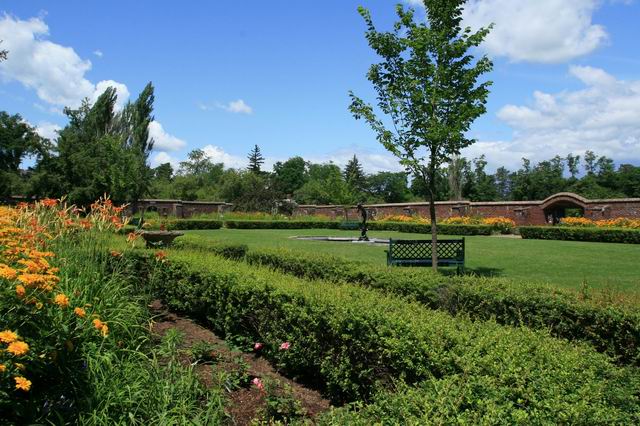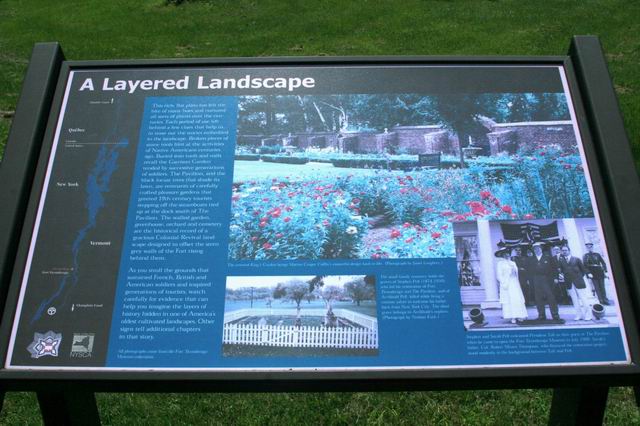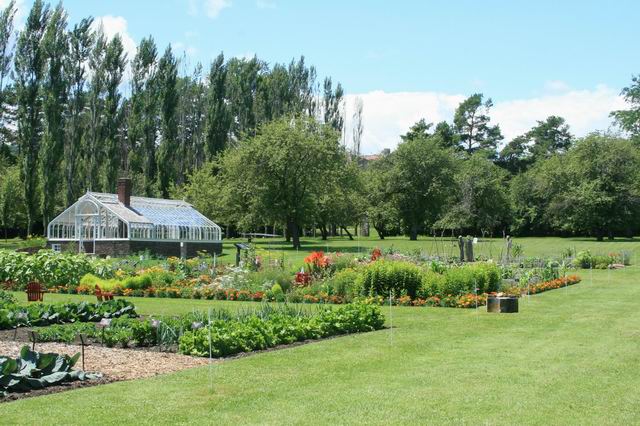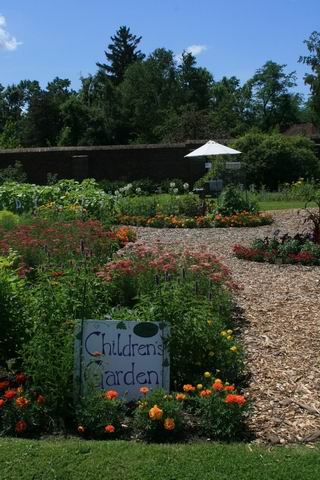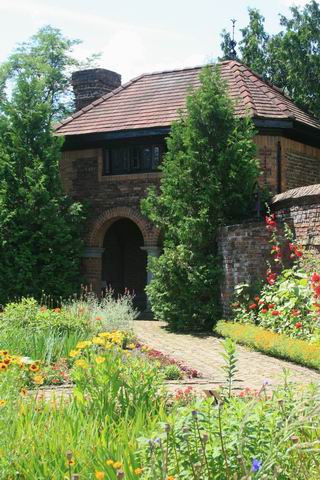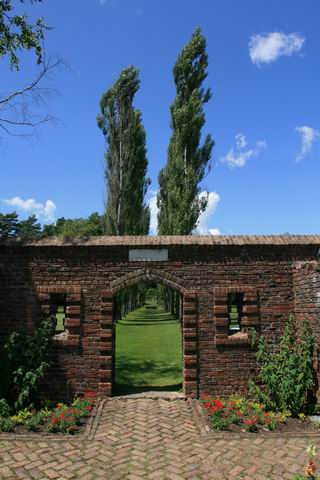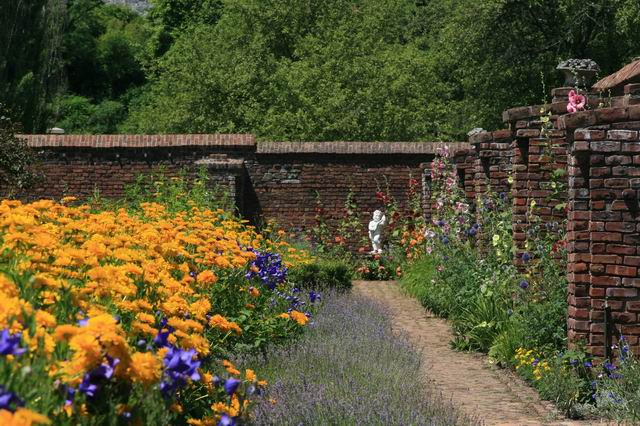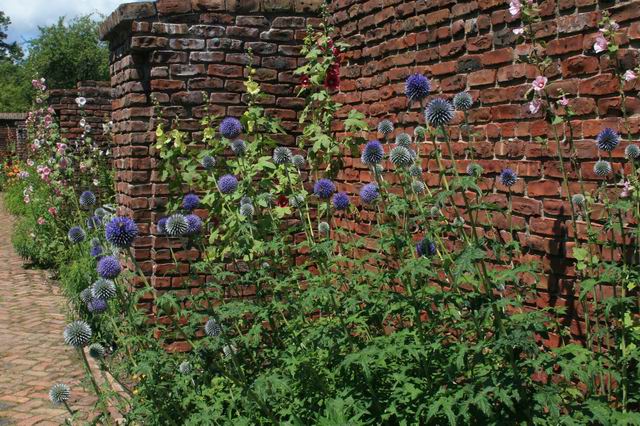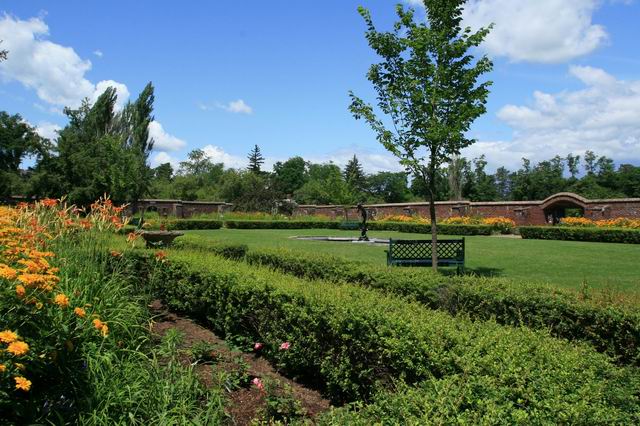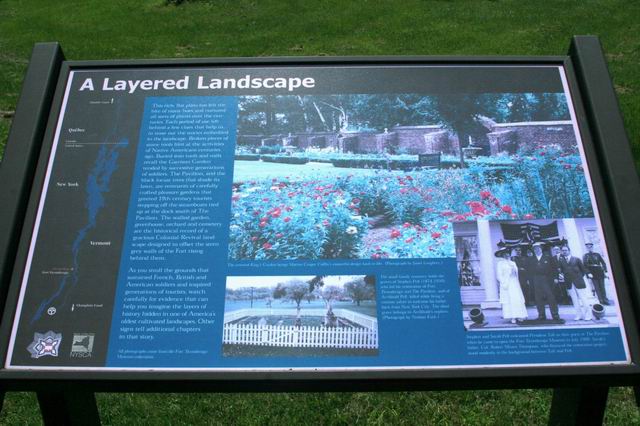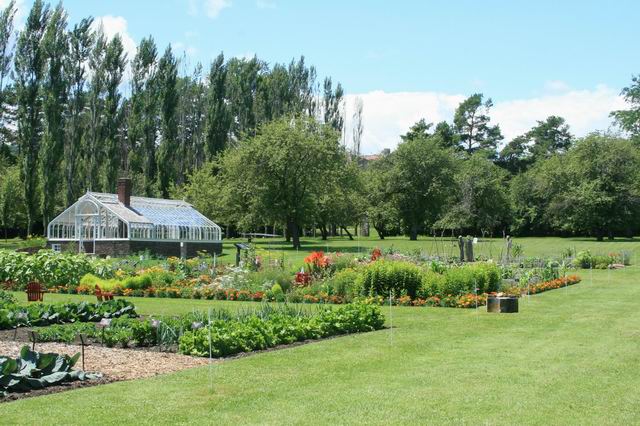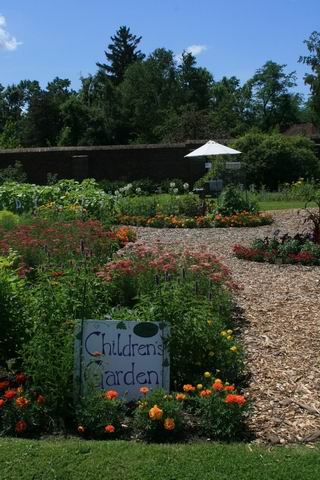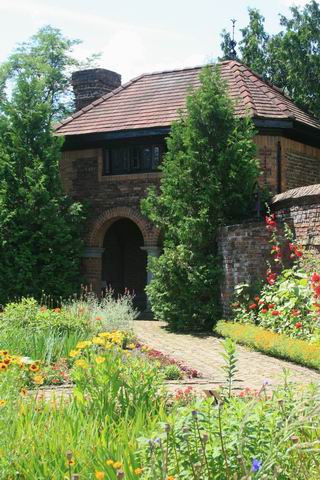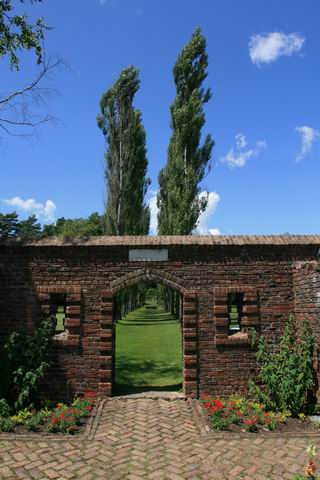 I paid a short visit to the King's Garden at Fort Ticonderoga in upstate New York a couple of weeks ago while visiting family, and had a wonderful time exploring. According to the brochure, "The King's Garden at Fort Ticonderoga is a 1920's era formal display garden designed by leading landscape architect Marian Coffin. The Garden is surrounded by a brick wall designed in 1912 by Alfred Bossum, the architect of the restoration of the Fort, and adjoins the Pavilion, a Greek Revival-style former hotal and vacation home on the shore of Lake Champlain. The garden is a mixture of annuals, perennials, trees, shrubs, and heirloom varieties of plants situated in the greater Pavilion Landscape which includes views of the lake, a historic apple orchard, vegetable gardens, and more."
Besides the spectacular, formal architecture, I particularly enjoyed the children's garden, which featured a plant for each letter of the alphabet. I was altogether too excited to figure out each letter's corresponding plant. Within the walled garden I saw many plants I made a note to include in my own garden, including Echinops ritro and a variety of hollyhocks. It was definitely a glimpse into another era, and great way to spend an afternoon.
If you're not heading to the Adirondacks anytime soon, visit the King's Garden online at http://www.fort-ticonderoga.org/gardens-grounds/kings-garden/index.htm.