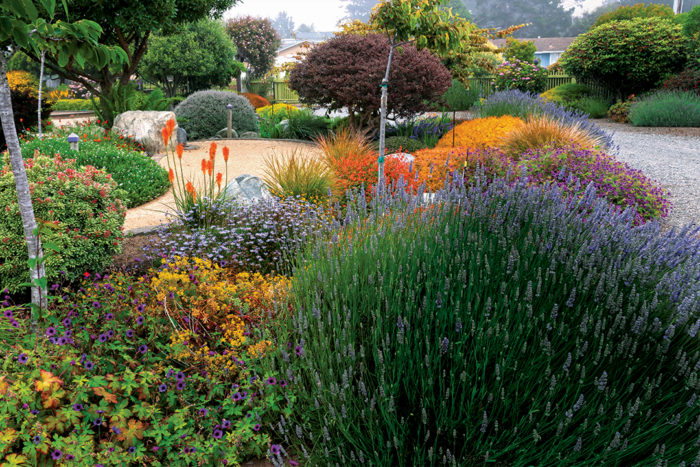 When our well-established forested garden on California's northern coast was flattened in 20 minutes by a powerful microburst, the first feelings my husband and I had were of loss, upheaval, and exposure. Then one evening I reread the line of Japanese poetry taped to my computer monitor, a reminder to embrace the opportunities of change: "Barn's burnt down; now I can see the moon."
My perspective suddenly shifted to imagining a garden design that better reflected our growing interest in inviting others in, a design that allowed us to interact more with our neighbors rather than protect our privacy. Could we build a garden to bring diverse people, even strangers, together? Many changes in the world had convinced us that we needed to engage more, not less. We could let our new garden design reflect that by creating a broader view in—a welcoming invitation to meander, pause, reflect, engage, even play.
What if more of us thought of our gardens a little less as reflections of personal place and a little more as opportunities for social space? We kept this idea in mind as we rebuilt our garden. Here are some of the lessons we learned, ones we hope will inspire anyone wanting to make a garden more inviting.
This article originally appeared as An Open Invitation in Issue 187 of Fine Gardening Magazine.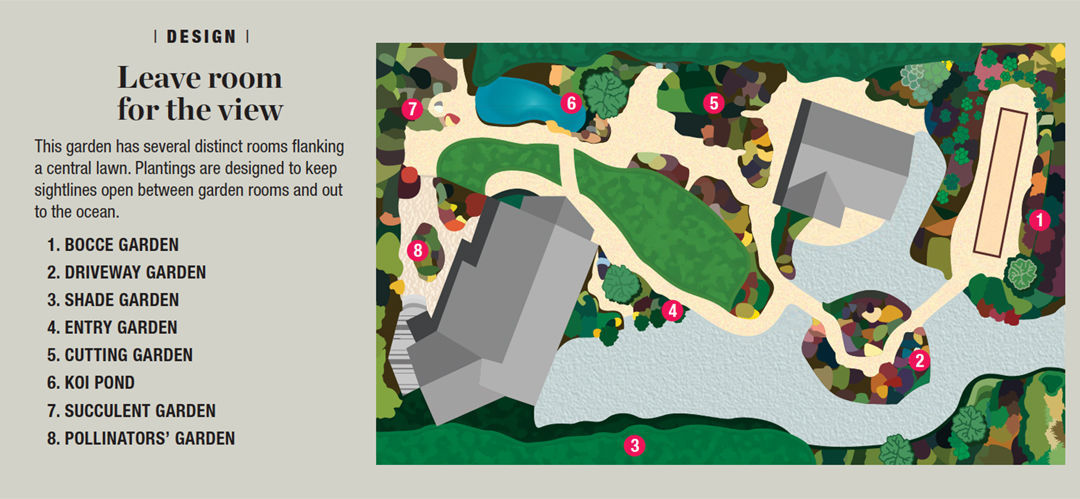 An open feeling starts with the view from the street
Before the storm, passersby would often try to peek through the trees to see what was blooming in our shaded acre. When the trees came down, we suddenly had a clear view from the street to the Pacific Ocean.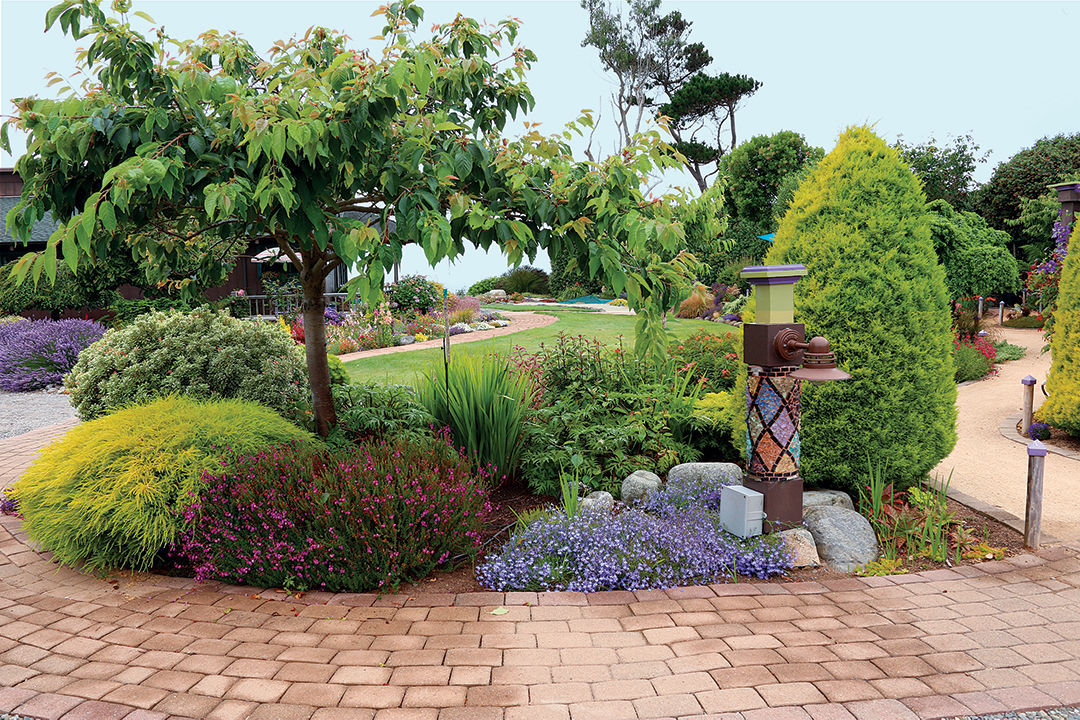 Whereas the entrance to our garden had once shouted "PRIVATE" with its dark trees, motorized metal gate, and straight drive to the garage, we wanted our new entry to be the garden equivalent of a friendly smile. Guests now are greeted by an arbor of roses, a double walk-in gate, and a broad circular drive that wraps around a mounded island bed. Beyond the entrance area, a meandering path winds toward the ocean view, with places to stop, sit, observe the motion of a koi pond, listen to the buzz of pollinators, or play a round of bocce.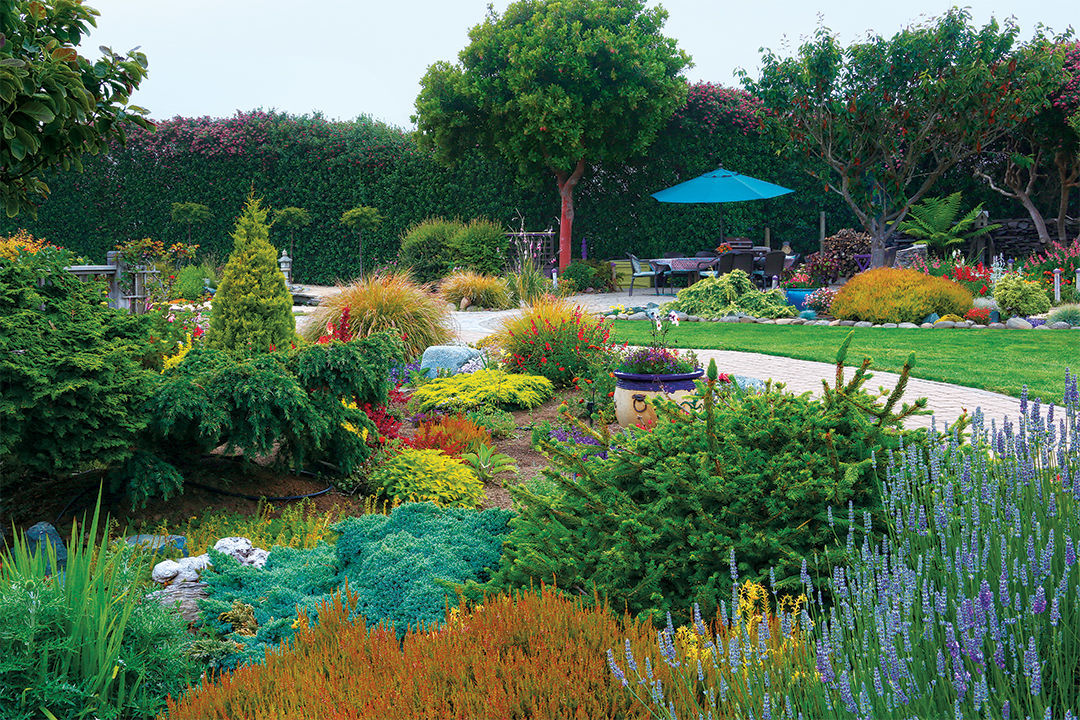 Our paths are now wide enough to accommodate even motorized wheelchairs. Harmonious colors and fragrant, unusual plantings draw the senses in.
Because our property is bordered on two sides by a busy section of the California Coastal Trail, creating areas with their own bit of respite and privacy has been important for us. To accomplish this goal without blocking key sightlines, we designed staggered "walls" of trellises, high and low hedges, a short open-picket fence with an arbor, a little pergola—the kinds of garden structures that define without obstructing and invite without restricting.
The only room that was left intact after the storm was the koi pond; the rest of the garden was a blank slate. So before we built anything, we experimented with the placement of key structures by "sketching" them on the ground with lime, which helped us visualize how the finished space would feel. Through this intuitive process, we designed features such as the trellis walls of the bocce garden, the circle of the driveway garden, and the bridge connecting the two sides of the pond garden.
Eye-catching color sets a friendly tone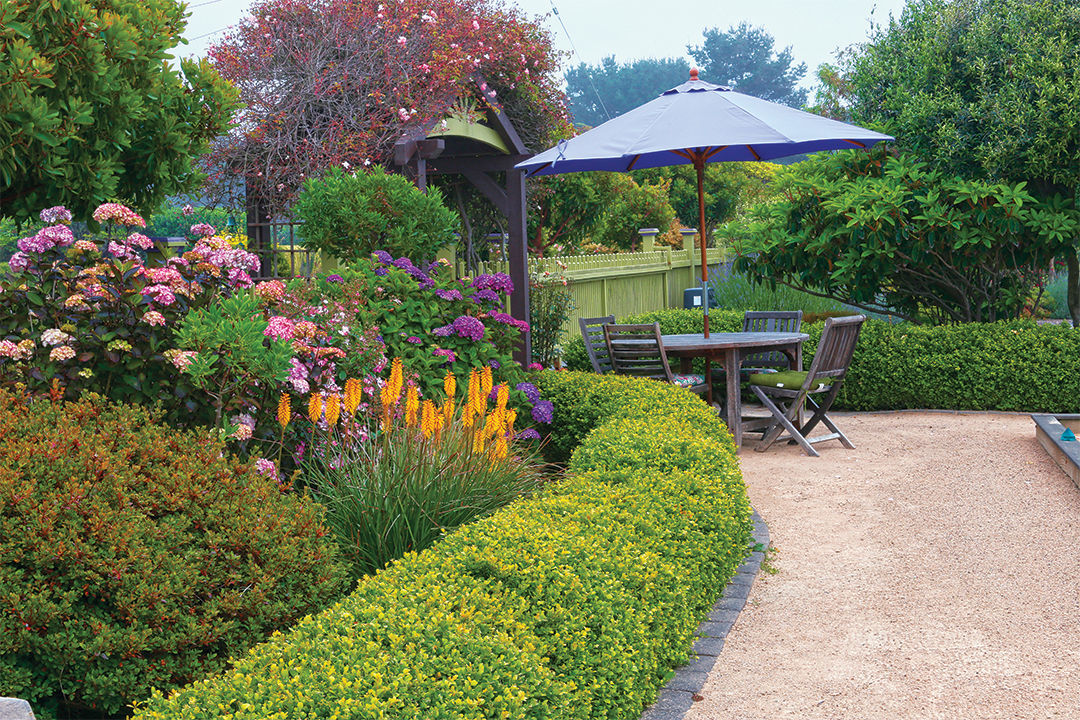 Plants take center stage in our social garden, but they are not the only source of color. Creating our garden palette began with decisions about hardscaping and paint colors. Since skies often tend to be gray in the Pacific Northwest, we replaced the dark gravel that once covered our paths with golden decomposed granite and light pavers. We painted all the buildings and trellis walls a deep, neutral brown that drops into the background, allowing more-vibrant hues to shine. Our picket fence, gates, and arbor are painted chartreuse with lavender accents, colors that tie in with favorite plant combinations and are a welcome break from tradition.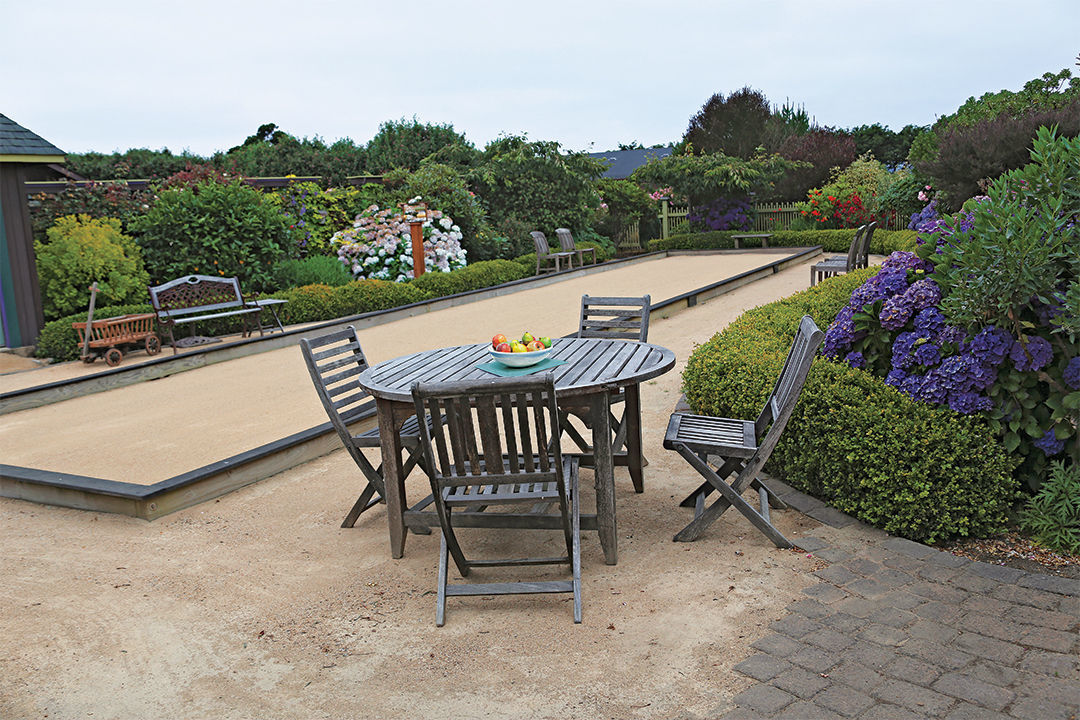 Our plantings are anchored by conifers and heathers that we selected for year-round color. We choose many perennials, annuals, and grasses for their bluish to bluered hues, and others to provide peachy-red accents. Explosions of color begin with early spring blooms and continue throughout the season. We are very selective about the plants we add, scouring specialty nursery catalogs for unusual choices, such as our 'Puget Pink' sycamore maple, which brings more inquiries than any other plant in the garden when new foliage is transitioning from coral pink to its version of chartreuse.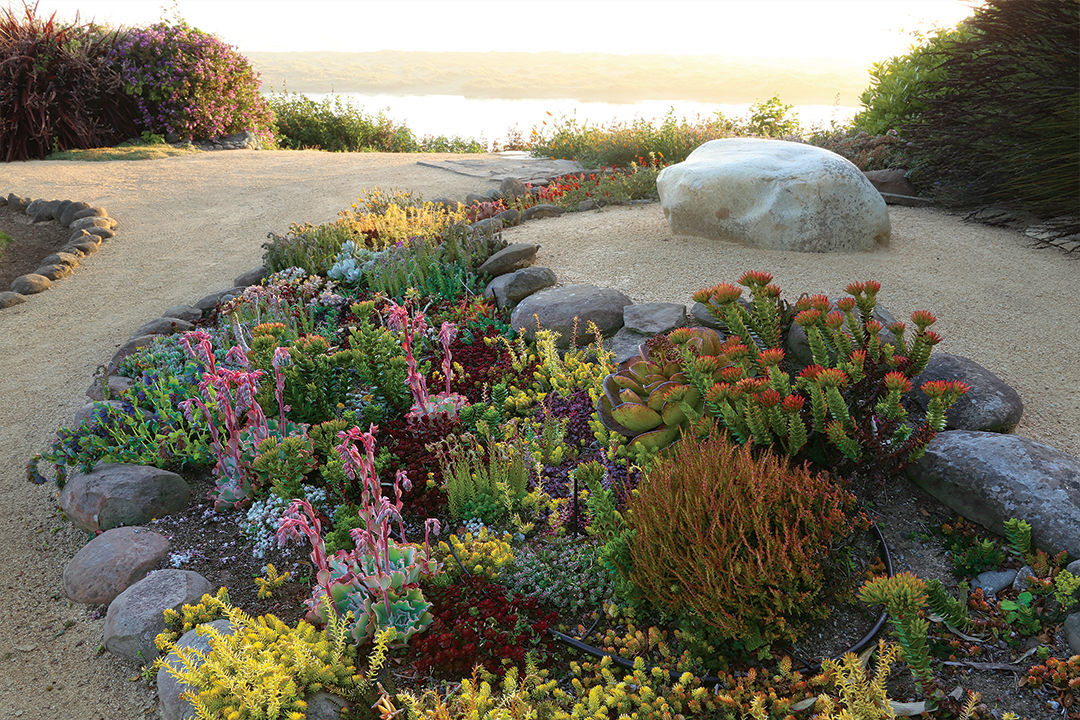 An open garden can open many hearts
We think of ourselves as social gardeners now, sharing more of ourselves and our property. Our design goal of inviting neighbors and passersby into our garden has been realized; we like to think that our little garden plays a small but significant neighborhood role in softening a rough-and-tumble world.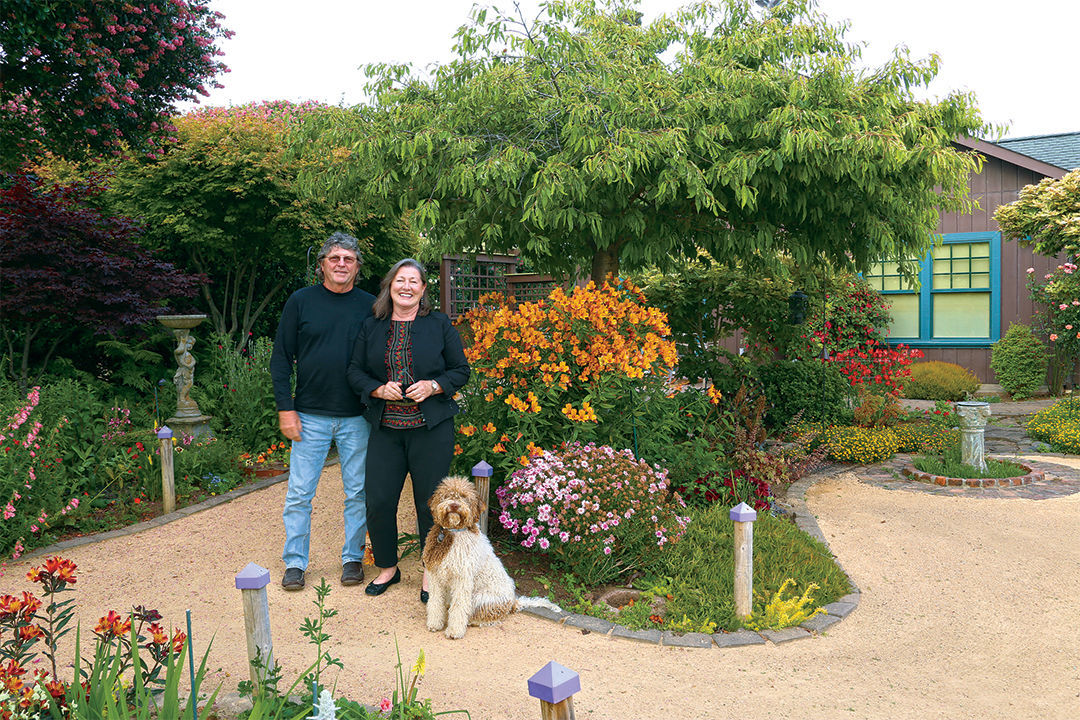 Open garden days are fun because they're like parties with new friends. Mothers sip iced tea from the patio while they watch their children chasing butterflies or feeding koi. Bocce players laugh and debate their scores, while the majority of visitors are con tent to follow us through the garden and inquire about unusual plants.
But our greatest pleasure comes from our policy of leaving the gates wide open while we do our daily gardening. Passersby can look in and engage us one-on-one in a conversation that never would have happened behind those tall trees. We are happy to identify specialty plants, explain how to lay pavers, or walk someone through the rooms of the garden that are not visible from the street.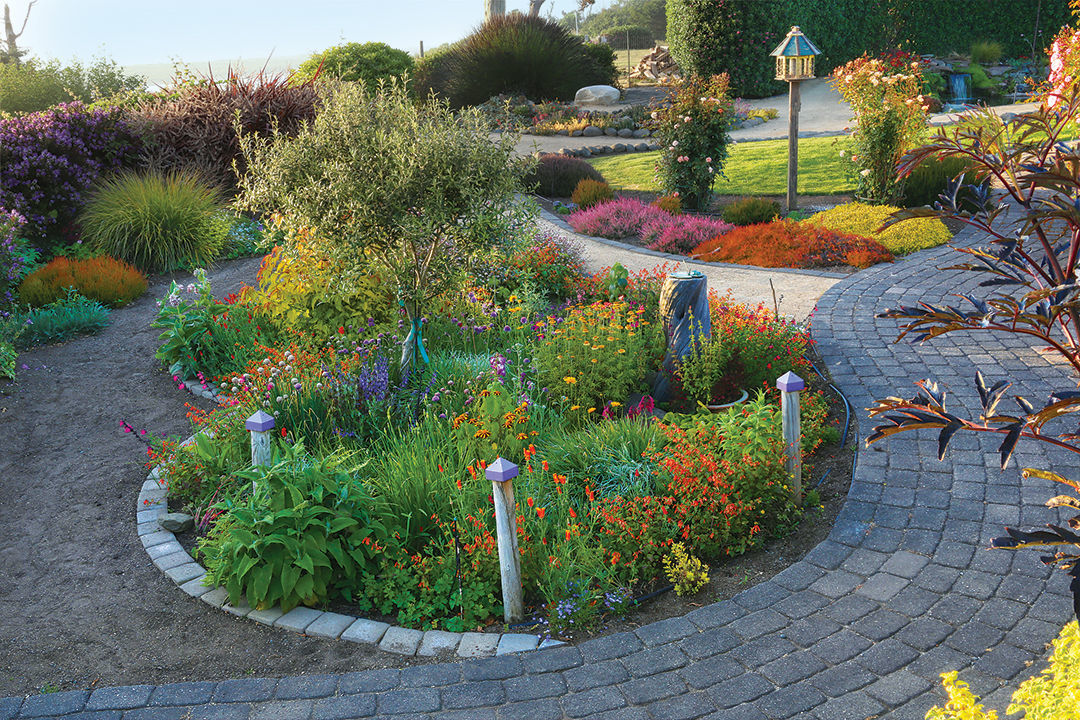 "Oh, it just keeps opening up," one visitor recently remarked during an impromptu tour. That, I thought, is a great description of an inviting garden and a good social lesson for all of us.
---
Conversation Starter
One of the great joys of hosting garden guests is the opportunity it provides to talk about favorite plants. Here are some of the crowd-pleasers from this colorful coastal garden.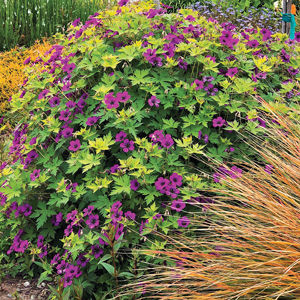 1. 'Ann Folkard' geranium (Geranium 'Ann Folkard' Zones 5–8) puts out loads of black-eyed magenta blooms over a long season.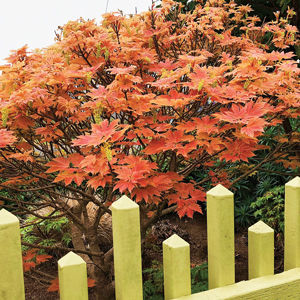 2. 'Puget Pink' sycamore maple (Acer pseudoplatanus* 'Puget Pink', Zones 5–8) is a head turner, with new leaves that emerge coral pink and then transition to chartreuse as they mature.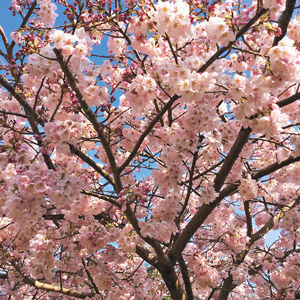 3. 'Akebono' cherry (Prunus x yedoensis 'Akebono', Zones 4–8) flowers for only a couple of weeks, but the spectacular spring show is worth the wait.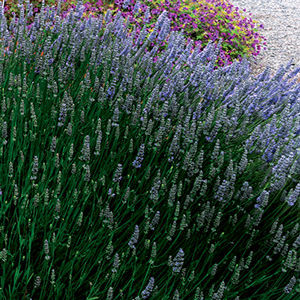 4. 'Provence' lavender (Lavandula x intermedia 'Provence', Zones 5–9) is an eternal classic with fragrant, silvery foliage and abundant flower spikes.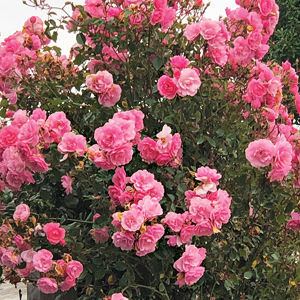 5. Bonica® rose (Rosa 'Meidomonac', Zones 4–9) blooms nearly year-round in Northern California's mild coastal climate.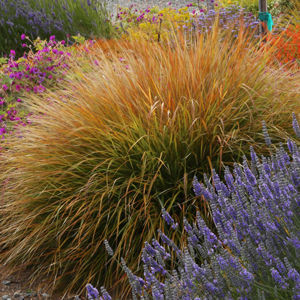 6. New Zealand wind grass (Anemanthele lessoniana syn. Agrostis lessoniana, Zones 8–10) has graceful, arching blades in a mix of olive green, tawny gold, and amber.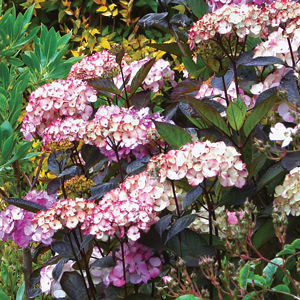 7. 'Preziosa' mountain hydrangea (Hydrangea serrata 'Preziosa', Zones 6–9) packs loads of color, with deep maroon stems, purple-tinted leaves, and flowers that transition from white to pink to reddish-purple.
---
Barbara Morrison and her husband, Ken Magnuson, garden on a coastal bluff in McKinleyville, California.
Photos, except where noted: Carol Collins. Illustration: Conor Kovatch.
Photos noted: courtesy of Barbara Morrison and Ken Magnuson