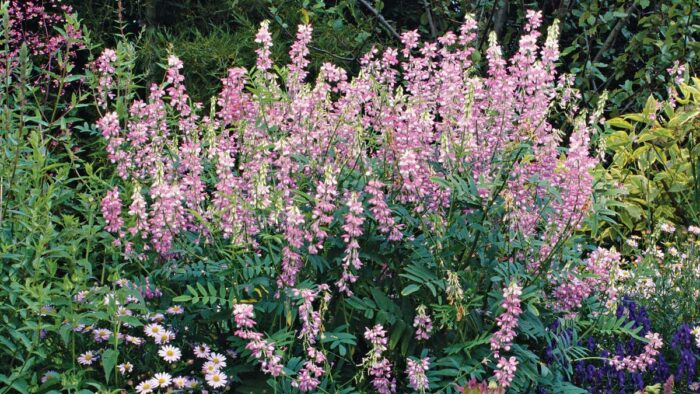 Mention the name Galega within earshot of the weed control board of nearly any state in the Union, and stand back as Department of Agriculture SWAT teams are deployed brandishing scythes, torches, and backpack sprayers of herbicide. This is the correct response for the invasive and vigorous self-seeding Galega officinalis, the black sheep of the genus. Fortunately, most of us know not to damn the whole family because of Uncle Billy's antics. 'Lady Wilson' goat's rue, from the noninvasive Galega × hartlandii branch of the family, could be mistaken for a party girl with her flamboyant stamina, but hybrid sterility prevents self-sowing, elevating her to the level of a garden sophisticate who knows her place.
We have been trying to find a downside to this impressive perennial but have come up with nothing. Imagine a bone-hardy perennial that presents as a softer, lacier lupine with coconut-scented lavender and white flowers atop 3- to 4-foot-tall stems from midsummer into fall—all of this and none of the lupine's self-destructive destiny as a 24-hour, all-you-can-eat diner, open for any number of sketchy diseases and shifty insects. The worst that we can come up with is imagining the slightly pained expression of Lady Wilson upon learning her name was to be paired with "goat's rue."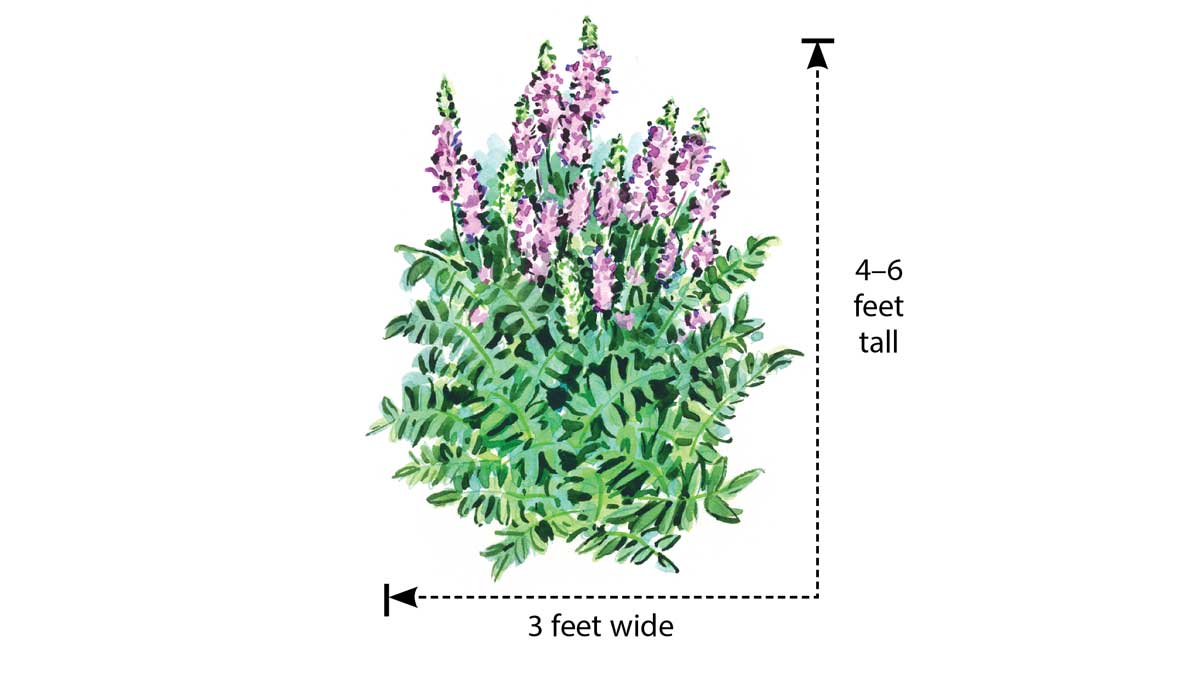 Name: 'Lady Wilson' goat's rue

(Galega × hartlandii 'Lady Wilson')

Zones: 4–8

Conditions: Full sun to partial shade; moist to average, well-drained soil

Native range: Hybrid
---
Sources
Far Reaches Farm, Port Townsend, WA; 360-385-5114; farreachesfarm.com
Joy Creek Nursery, Scappoose, OR; 503-543-7474; joycreek.com
---
Kelly Dodson and Sue Milliken grow some of the coolest plants on the planet at Far Reaches Farm in Port Townsend, Washington.