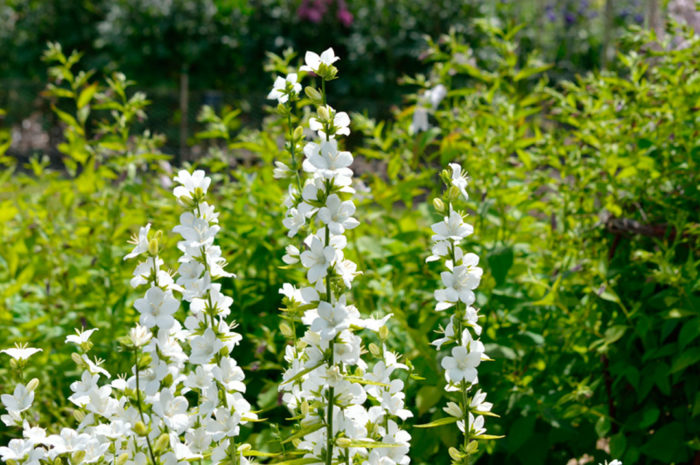 This white bellflower possesses a timeless style that defies improvement by the genetic meddling of modern hybridization. We acquired our original plant some 30 years ago from a gardener and garden of equal sophistication, Wendy Perry of Bosvigo Garden in Cornwall. We do know that some Campanula are thugs whose rapid spread by underground runners assimilate any nearby plant, with removal requiring the gardening equivalent of the nuclear option. White bellflower, however, behaves with far more propriety. Robust without aggression, beautiful without a shred of tawdriness, it has stood the test of time in our beds.
The bold evergreen rosettes of narrow leaves steadily expand, but never fear: once their boundary has been reached, the shallow-rooted edges are easily removed. These surplus bits are perfect for replanting elsewhere or potting as trading stock with gardening friends. The pure white, star-shape flowers in late spring and early summer adorn the length of the 24- to 30-inch stems, which have the good graces to eschew staking. We find that white bellflower looks its best in bright shade. Against the backdrop of a large tree trunk or wall, a combination of white bellflower with a midsize, white variegated hosta and a large, vase-shape fern becomes a piece of inspired design.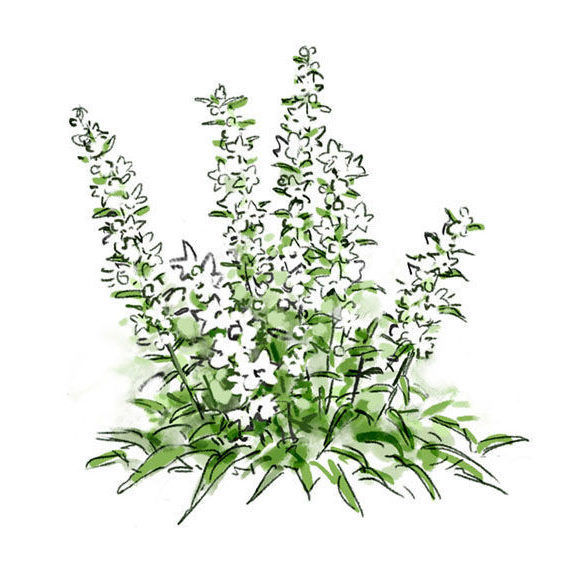 White bellflower (Campanula latiloba 'Alba')
Zones: 4–9
Conditions: Partial shade; moist, well-drained soil
Native range: Europe, western Asia, Siberia
SOURCES
• Digging Dog Nursery, Albion, CA; 707-937-1130; diggingdog.com
•  Far Reaches Farm, Port Townsend, WA; 360-385-5114;
farreachesfarm.com
---
—Kelly Dodson and Sue Milliken grow some of the coolest plants on the planet at Far Reaches Farm in Port Townsend, Washington.
Photo by Reggie Millette