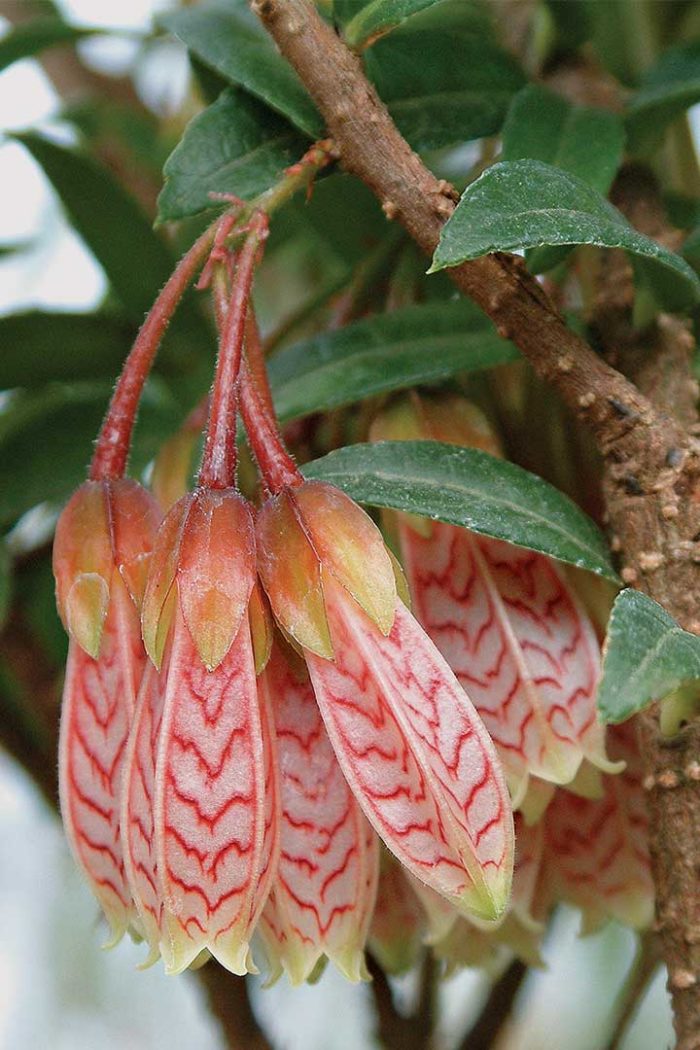 Of the roughly 100 species of Agapetes (Himalayan lanterns), most are epiphytes that grow in trees across the Himalayas to China and down the Malay Peninsula. The reason these unique plants can grow in trees is that their intriguing bulbous, woody storage organ called a lignotuber lets them cope with periods of drought and possibly nutrient stress. (There is likely some Freudian explanation for our fascination with lignotubers, but we won't delve into that.) The genus Agapetes is very closely related to the genus Vaccinium (i.e., blueberries) but differs in flower characteristics. While some taxonomists have moved Agapetes to Vaccinium, there are still plenty of rounds left in this botanical prizefight before one or the other is declared the winner.
This is all very interesting in a geeky sort of way, but why should you specifically grow 'Ludgvan Cross' Himalayan lantern—especially if it may be tender in your area? The short answer: because its flowers are spectacular. This plant is a hybrid of A. serpens x A. incurvata that came from a garden near the town of Ludgvan in Cornwall. Arching 3- to 4-foot stems attired in small evergreen leaves are literally bejeweled with pendulous flowers resembling exquisite glass Venetian beads in late winter through spring. Each tubular flower is blush pink and richly patterned by ranks of squiggly dark pink chevrons. The blossoms also sport pale raised ribs that terminate at white petal tips ringing the mouth. These impressive blooms give way to sweet berries whose value lies more as a novelty than a crop. While 'Ludgvan Cross' Himalayan lantern can tolerate a brief light frost, it is excellent in containers and is easy to overwinter in a cool sunporch or unheated garage. In our cool greenhouse, it flowers from fall to early spring and is a favorite of our overwintering Anna's hummingbirds. All of this and a lignotuber too—what's not to love?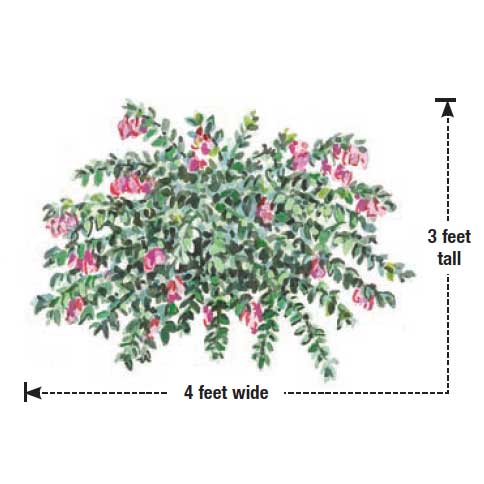 'Ludgvan Cross' Himalayan lantern
Agapetes 'Ludgvan Cross'
Zones: 9–11
Conditions: Full sun to partial shade; acidic, well-drained soil
Native Range: Southeastern Asia
---
—Kelly Dodson and Sue Milliken own Far Reaches Farm in Port Townsend, Washington.
Illustrations: Elara Tanguy
SOURCES
Logee's Tropical Plants, Danielson, CT; 888-330-8038; logees.com
Far Reaches Farm, Port Townsend, WA; 360-385-5114; farreachesfarm.com