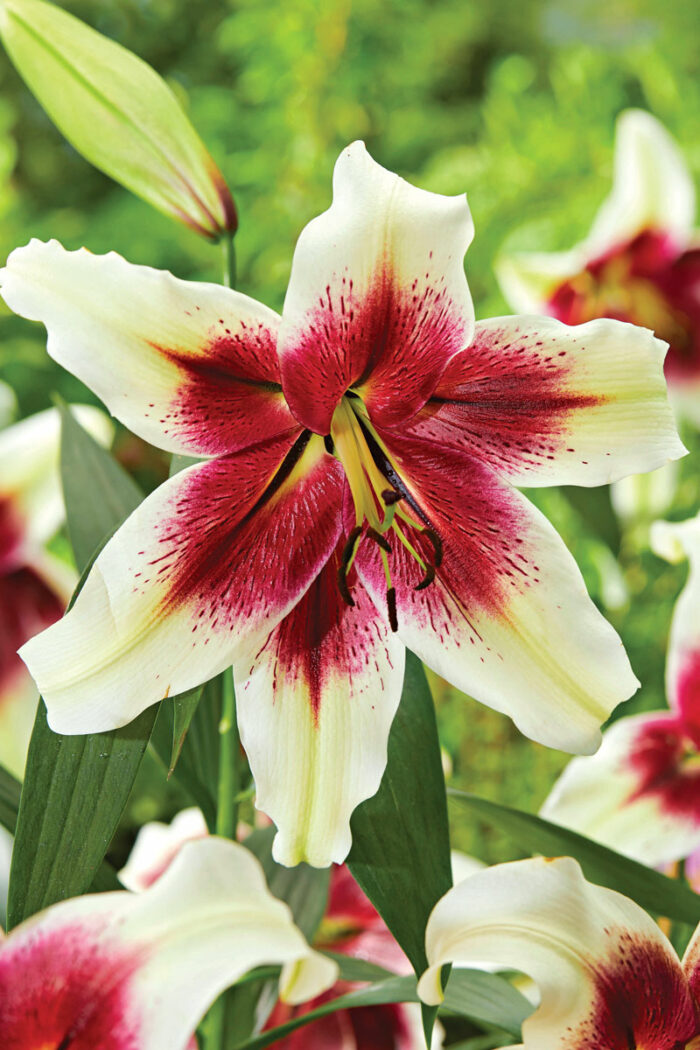 If a flower were to bloom only once a year, shouldn't it be unique, captivating, and groundbreaking in many ways? I would like to introduce you to an exciting breakthrough in flower breeding: an exceptional, fascinating lily developed in the Netherlands called 'Zeba'. As each summer passes, I'm impressed by its vigor and hardiness and absolutely mesmerized by its unusual color and intoxicating evening scent.
Typically, lilies are bred for the cut flower industry, which favors long-lasting, up-facing flowers on strong, tall stems that can withstand packing and distribution worldwide. The color palette is also somewhat narrow, as the floral market prefers more-traditional colors that are familiar to consumers. Novelty hybrids for the garden setting rarely surface, as breeders are reluctant to invest in a creation that won't be mass-produced.
'Zeba' is the result of crossing an Oriental hybrid (think of the powerfully fragrant 'Stargazer' or the famous pure white 'Casablanca' lilies we see in the flower shops) with a most unusual lily called 'Kushi Maya', which itself has the rare and difficult-to-grow Nepal lily (Lilium nepalense, Zones 7–9) as a parent. The result is an upright stem with several open, bell-shaped flowers featuring cool green highlights with centers of a deep chocolate maroon. With each bloom growing to around 12 inches wide, 'Zeba' provides the unique and graceful character of the wild species combined with the vigor, hardiness, and reliability of a modern-day hybrid. To cap it off, it has a powerful perfume in the evening hours. It is truly enchanting and something to experience for yourself!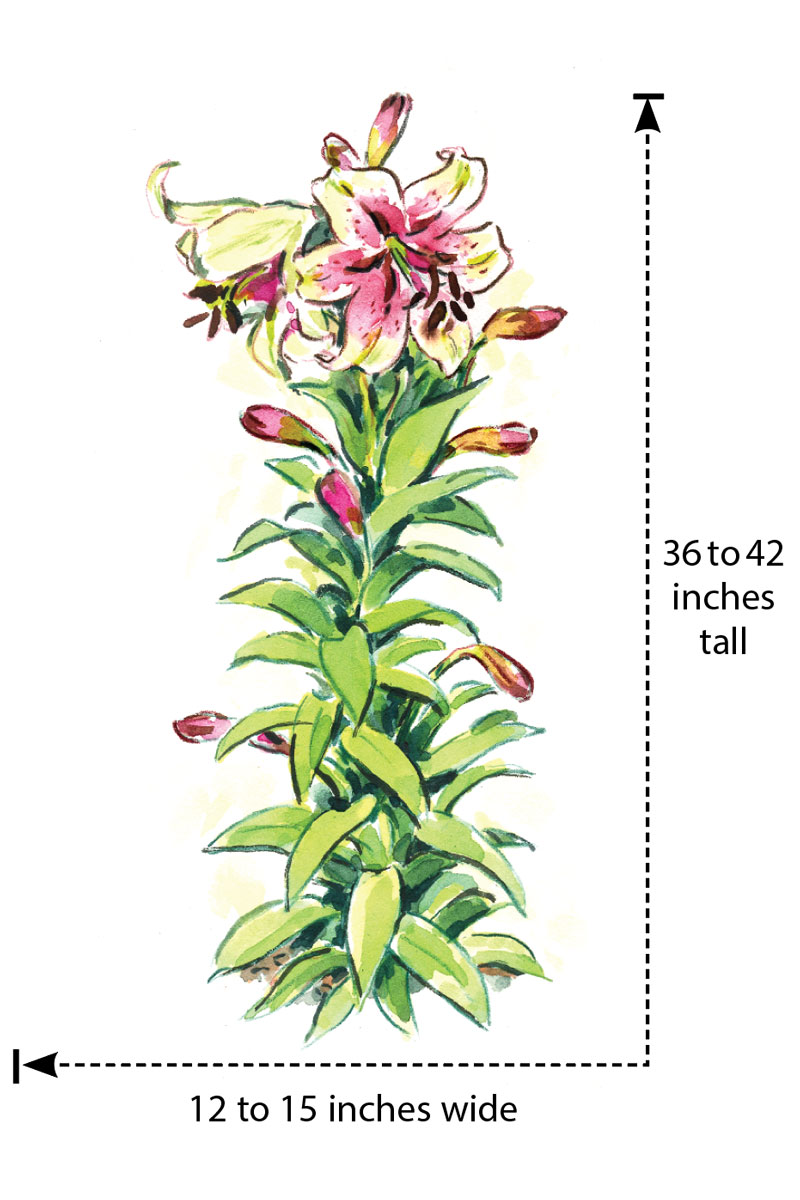 Rare-plant enthusiasts have long attempted to grow Nepal lily, but with very limited success due to its specific growing requirements. These new hybrids, though they might not be the pure species you would find on the mountain slopes of Nepal, are far more dependable for the home gardener, growing just about anywhere other hybrid lilies will grow. 'Zeba' thrives in full sun but is actually best in partial shade to maintain its unusual color. And as with all lilies, well-drained soil is an absolute must, so 'Zeba' also lends itself to container gardening. 'Kushi Maya' set a new standard in lily breeding, but it may now have been surpassed by 'Zeba', which has shown tremendous improvement in flower size, stem strength, and disease resistance.
'Zeba' lily
(Lilium 'Zeba')
Zones: 3–8
Conditions: Full sun to partial shade; well-drained soil
Native Range: Hybrid
---
Riz Reyes is a horticulturist and floral designer based in Seattle.
Sources: