A picture is worth a thousand words, and in Mary Pritikin's case, it's also worth 100 years! Thanks for sharing this amazing photo!
"Hi, I live in Chicago, Illinois. 13 years ago I planted a 1-gallon tiny climbing hydrangea against a 100 yr old oak tree. It has climbed almost all of the tree. Here it is in bloom today."
Keep sending in photos, everyone! Whether you've never shared before or you've been featured multiple times, we want to see your garden! Email a few photos and the story behind your garden to [email protected].
Do you receive the GPOD by email yet? Sign up here!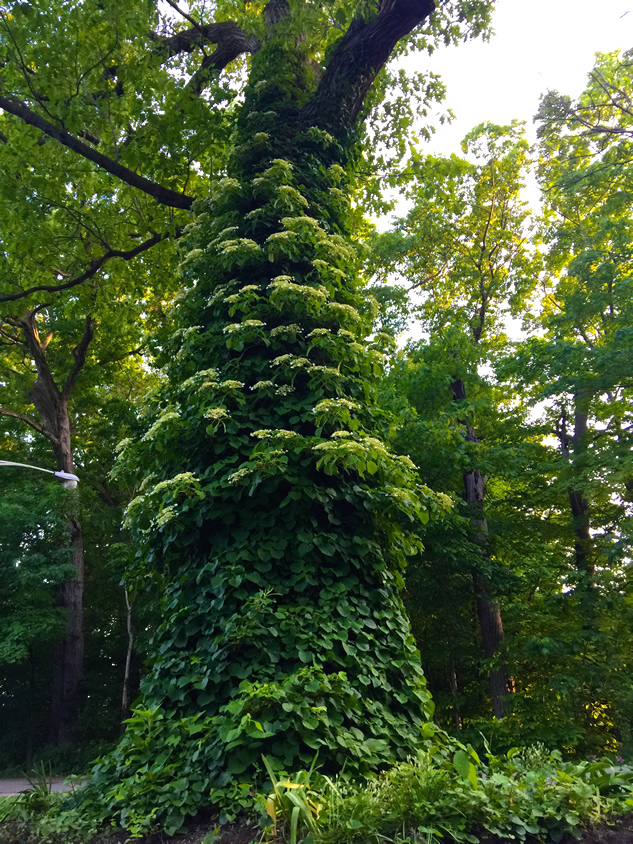 Note: this is one of those times when one photo really says it all.