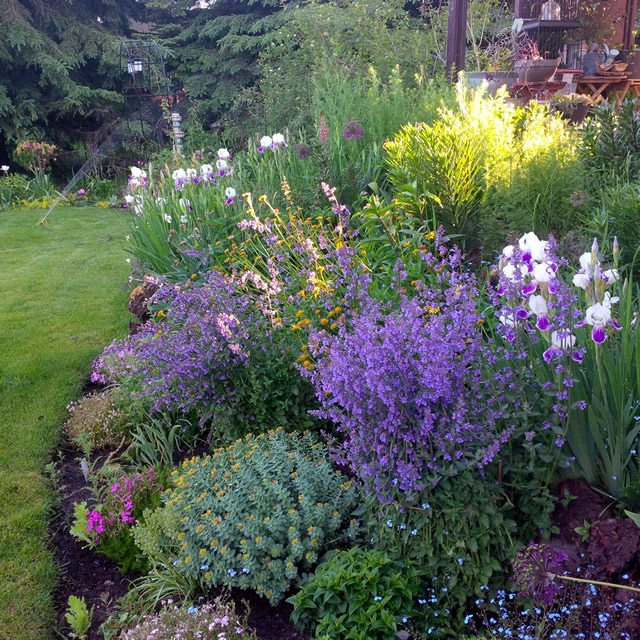 When a career and longing for gardening come together, Gloria Suvanto has the opportunity to create some inspiring outdoor rooms!
"My name is Gloria and I'm also from Alberta! I have always loved gardening but never got serious due to my job, which was long haul truck driver! Driving to Miami every week and visiting garden centres and just seeing all that foilage made me long for a nice place at home! Unfortunately, our winters didn't allow certain varieties, I was able to create some amazing gardens, based on our zone of 3/4! A serious illness then caused me to give up working. It took some time, but I was able to create some amazing "rooms" in my yard! Three years later, working part time at various jobs, I have created some amazing spaces!"
Have a garden you'd like to share? Email 5-10 photos and a brief story about your garden to [email protected]. Please include where you are located!
Have a mobile phone? Tag your photos on Instagram or Twitter with #FineGardening!
You don't have to be a professional garden photographer – check out our garden photography tips!
Do you receive the GPOD by email yet? Sign up here.
Follow us: @finegardening on Twitter | FineGardeningMagazine on Facebook | @finegardening on Instagram