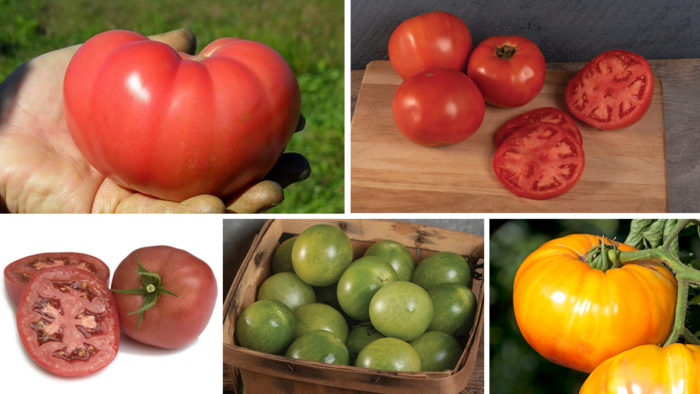 I'm someone who's generally averse to change. If I find a certain brand of jeans that fit just right, I stick with them. Same goes for moisturizer and my New Balance Fresh Foam sneakers. Heck, I've been making the same roasted chicken recipe for over 20 years. The one area where I'm willing to push out of my comfort zone, however, is new tomato varieties. I always like to throw a few newbies into the lineup of my tried-and-true staples each year. Sometimes the results are poor (I'm looking at you, 'Indigo Rose'), but often I find a winner—one that tastes amazing or has incredible late-blight resistance. Here are a few newer varieties that have shown promise recently.
Learn more about growing tomatoes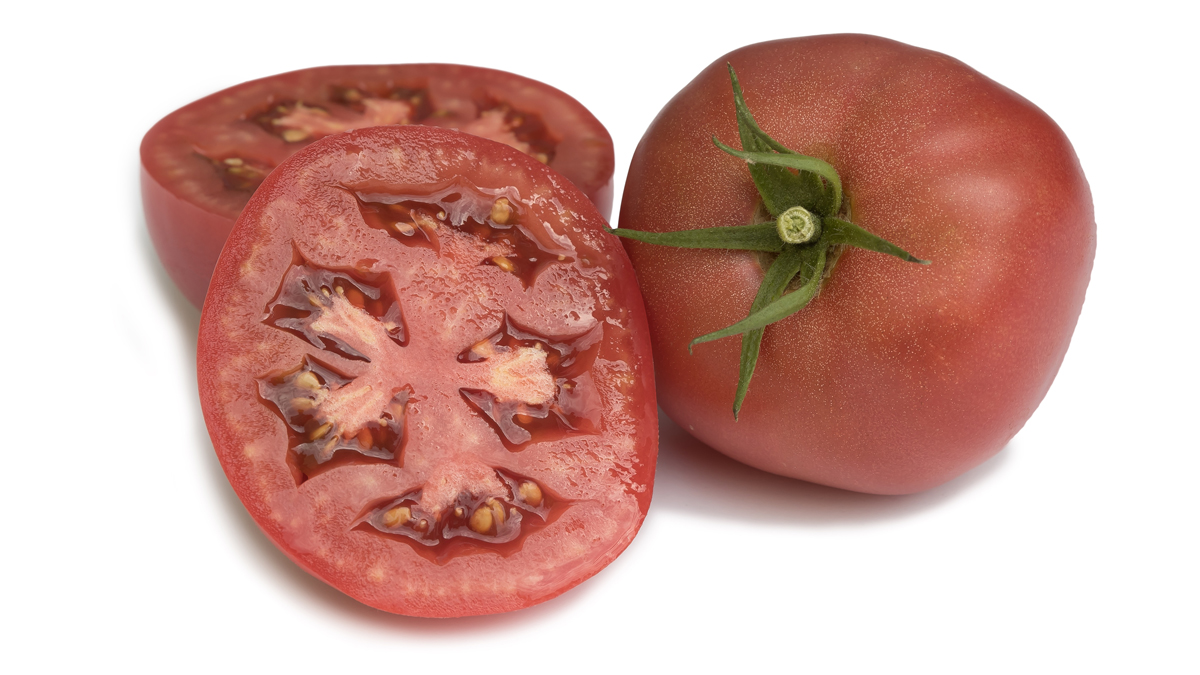 'Purple Boy' has production that is totally insane
Days to maturity: 80
Type: Determinate
The hook for this tomato was its claim to be "even darker and sweeter than 'Cherokee Purple' with better disease resistance." Since 'Cherokee Purple' is one of the best-tasting tomatoes I've ever had the pleasure of eating, I was intrigued. Let's just say that this variety lived up to all of its claims and that I can understand why it has multiple five-star ratings from gardeners online. The production (aside from the juicy, sweet taste) is what really stood out for me. I started harvesting average-size tomatoes in July and continued getting decent fruit even after the first New England frost hit in October. This tomato made it onto many BLTs in 2019 and constituted the base of my canned sauce.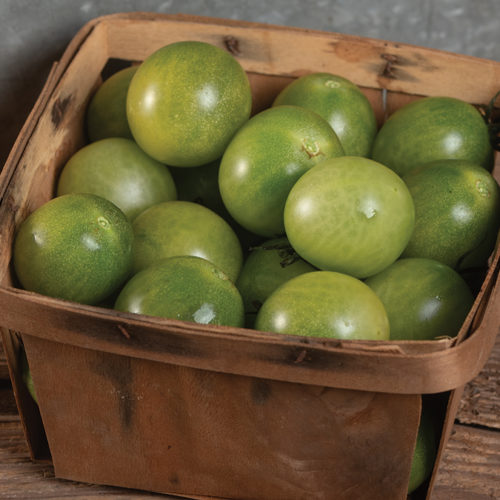 'Sungreen 4029' is a different color from a familiar favorite
Days to maturity: 60
Type: Determinate
Who doesn't love 'Sungold' cherry tomatoes? Their incredible sweetness has made them the snack of choice from the veggie garden for many a child and adult. For these reasons, when I saw the option to grow a green version of that crowd-pleaser, I signed up. My first experience growing regular 'Sungreen' tomatoes wasn't awesome. The plants succumbed to some type of disease, possibly a mosaic virus. However, what little fruit was produced was delicious. The new and improved 'Sungreen 4029' keeps the flavorful fruit and amps up the disease resistance. Johnny's Selected Seeds says that this improvement has high resistance to tomato mosaic virus and intermediate resistance to tobacco mosaic virus, which makes it worth a try in my book.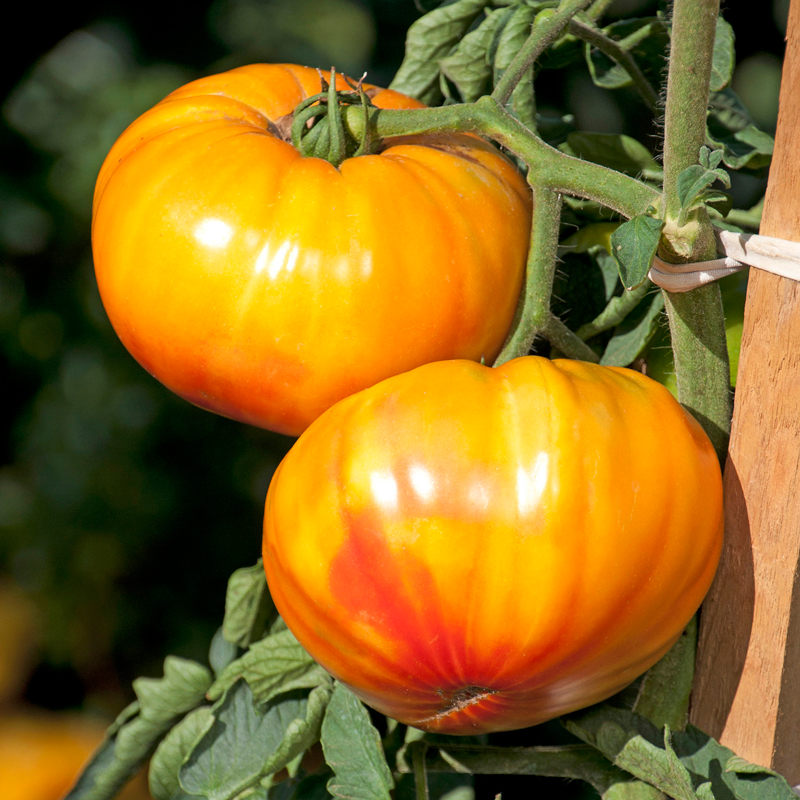 'Buffalosun' looks like an heirloom but tastes even better
Days to maturity: 70 to 80
Type: Indeterminate
There's a lot to take in with this tomato. First off, it's big, with fruits averaging a whopping 18 to 24 ounces. The skin and flesh are a mix of orange, yellow, pink, and red—making it look like a cocktail you'd get in the tropics with a tiny umbrella. This was an All-America Selections winner for 2020, chosen for its great flavor, great production, and stellar disease resistance (most notably to late blight). This variety is so new that this is the first year I've grown it. But according to AAS judges, its "good-tasting sweet, tender flesh gives the look of an heirloom without the mushiness often associated with heirlooms." I'm sold.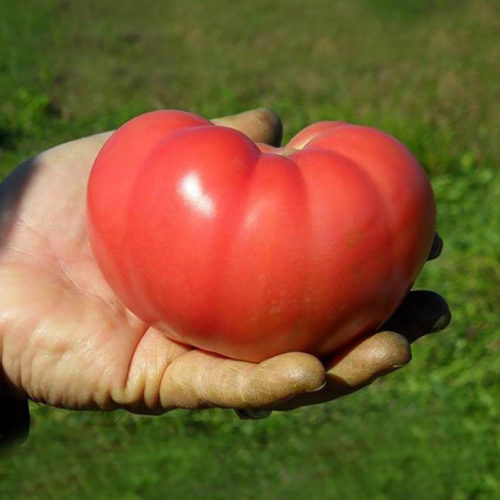 'Mountain rouge' is a new take on a classic high-producer
Days to maturity: 73
Type: Indeterminate
For years my go-to, tough-as-nails sandwich tomato was 'Mountain Fresh'. It was introduced to me by Farmer Joe, a family friend who's been growing tomatoes for longer than I've been alive. 'Mountain Fresh' produces scores of 8-to-12-ounce fruits that have a good flavor. They're a meat-and-potatoes kind of tomato. My heart (and my taste buds) always preferred the flavor of the finicky 'Brandywine' heirloom variety, however. What it lacked in production it almost made up for in taste. Thankfully, the new 'Mountain Rouge' takes all the production and disease resistance of 'Mountain Fresh' and combines it with the sweet and juicy flavor of the classic pink heirloom. Although production isn't as huge for this variety, it's still darn good.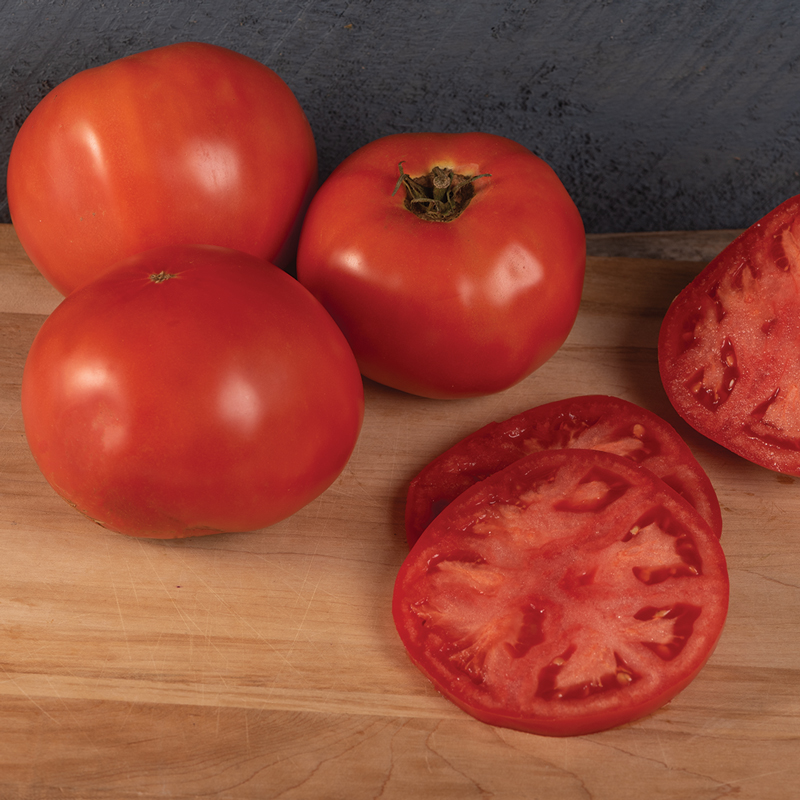 'Galahad' puts late blight and several other diseases in their place
Days to maturity: 68
Type: Determinate
When a new variety racks up too many accolades to count, you likely should try it. 'Galahad' was a Johnny's Selected Seeds notable variety, a 2020 AAS winner, and a top performer in trials from the Midwest to the Deep South. This variety was bred to have herculean disease resistance (both of its parents were selected for this strong trait) to Fusarium wilt (races 1, 2, and 3), gray leaf spot, late blight, nematodes, tomato spotted wilt virus, and Verticillium wilt. The fruits range from 7 to 12 ounces and are crack resistant. This may be the closest thing to a foolproof tomato variety in existence.
—Senior editor Danielle Sherry still has a vegetable garden, despite the best efforts of the deer and voles to stop her.
From Fine Gardening #194
Sources
Johnny's Selected Seeds, Winslow, ME; 877-564-6697; johnnyseeds.com
Totally Tomatoes, Randolph, WI; 800-345-5977; totallytomato.com
Territorial Seed Company, Cottage Grove, OR; 800-626-0866; territorialseed.com