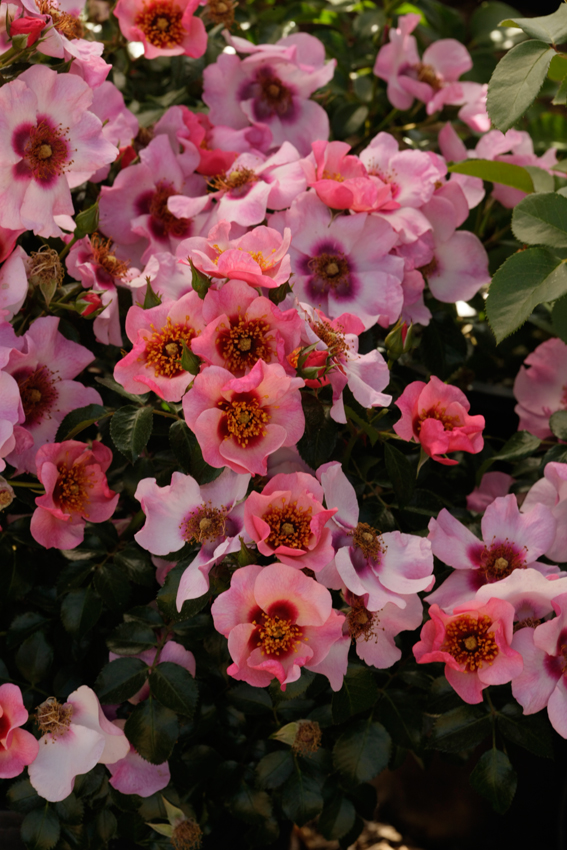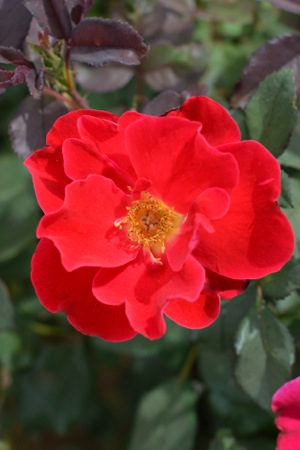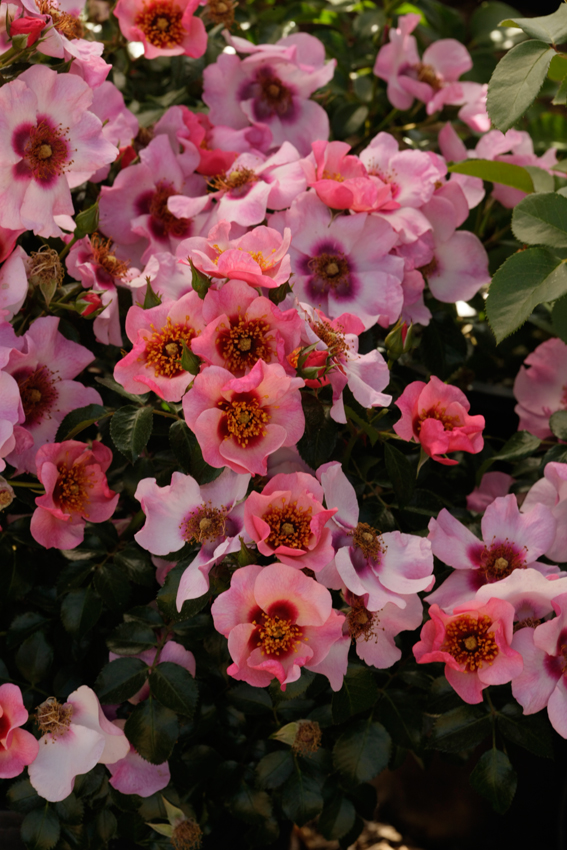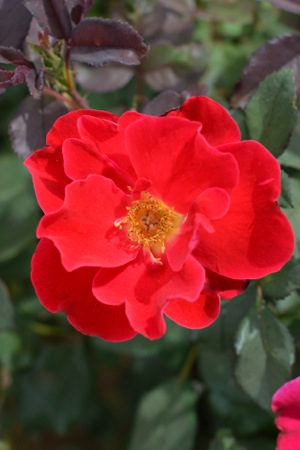 Certified Roses is most likely a company you are not familiar with. Yet, they have been in the rose business for over 60 years. They began as a cooperative of growers in East Texas back in 1949. Today most of their roses are grown in Arizona but their office and processing facility is still based in Tyler. Their roses can be found at over 5000 retailers across the country from garden centers to mass merchandisers. Their website has a "where to buy" page and you can access it by clicking here.
Over the last few years they have turned their attention towards discovering new breeders from not only the United States, but from all over the world. They have ramped up their Research & Development test fields and we are now starting to see some of these roses come to market. Their Simply Brilliant™ collection is made up of roses from the German breeding firm of Kordes, who have been breeding roses for over 100 years. Kordes is particularly known for breeding great roses that are naturally disease resistant.
This season Certified Roses is featuring two new roses from breeders who, while they have been breeding roses for a while, are not widely known in this country. Chris Warner hails from England and has introduced many roses all over the world over the course of his career. Robert Rippetoe is from the United States and his roses are just now becoming better known. Both are talented rose breeders and their roses are worth adding to your garden.
The first of these introductions is Raspberry Kiss™ from Chris Warner. As you can see in the photo it has what is known as an "eye" in the center. This comes from the species rose R. hulthemia. Several rose breeders work with them but the two lines that, to the best of my knowledge, are the most known are the lovely Eyeconic series from Start Roses and Plants and the line bred by Chris Warner. I saw several of Chris's roses from this line two summers ago in Holland. They were in The Hague International Rose Trials and also in a test bed at Jan Spek Rozen. In both locations they were disease free and covered in blooms. Since they survived the Dutch winter unprotected that also attests to their hardiness. They are a great group of roses and hopefully Certified will release more in the future.
Raspberry Kiss™ blooms steadily from spring to fall on a plant 2′-3′ in height. This makes is very useable for containers, borders, mass planting and even a low hedge. The disease resistance is very good and it has a slightly spicy fragrance to it. I couldn't find much on hardiness zones but based on what I saw in Holland certainly to zone 6 and likely to the milder parts of zone 5.
Their second introduction is from Robert Rippetoe and it's called Miracle on The Hudson™. The name was chosen to honor the heroic Captain, crew and passengers of US Airways Flight 1549. It also blooms spring to fall and the plant makes a nice shrub anywhere from 3′-5′ in height. The rose is very heat tolerant and those of you in hot climates will love this rose because it thrives in those conditions. I have seen in grown in cool zone 6 conditions where it also does very well. I think this rose can also take at least the milder parts of zone 5 and might even be hardier than that. I can personally attest the disease resistance on this rose is terrific. It makes a great rose for all kinds of uses in the garden from large containers, to borders, to mass planting and more.
Certified has given us two great new roses this year. Based on these I think we can all look forward to their future releases.
Happy Roseing
Paul