---
1. Oldham's Gold False Foxglove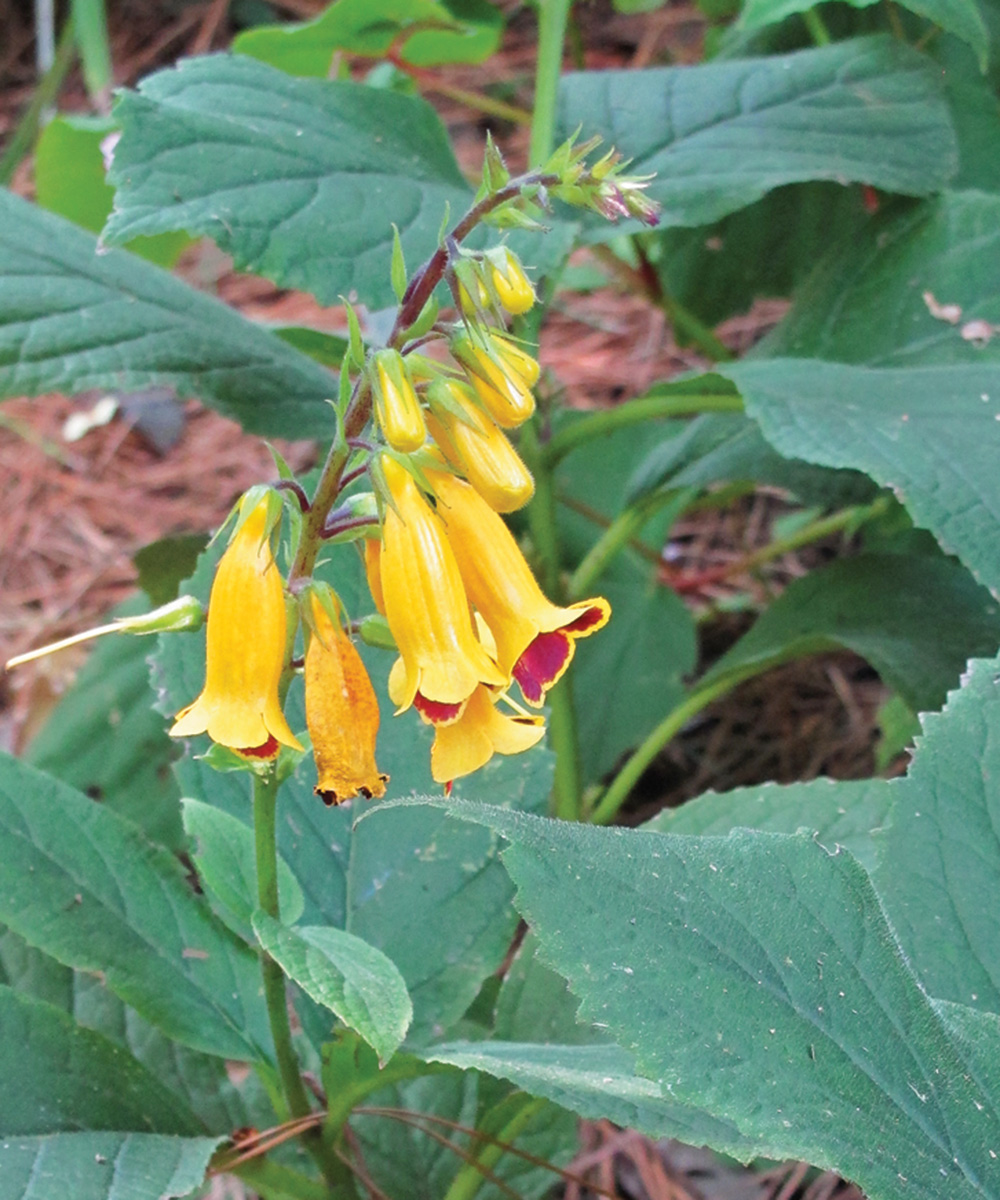 Name: Titanotrichum oldhamii
Zones: 7–10
Size: 12 to 14 inches tall and wide
Conditions: Partial sun to full shade; average soil
Native Range: Taiwan, adjacent regions of China, and the Ryukyu Islands of Japan
Color is hard to come by in the late-summer-to-early-fall shade garden, so why isn't this easy-to-grow perennial more widely seen? Succulent stems emerge in mid to late spring bearing extremely fuzzy, dark green foliage. In September and into October, the stems are topped with spikes of luscious gold flowers with a burgundy red throat. This surprisingly hardy member of the African violet clan will slowly spread to make a respectable patch in loose, organic soil with even moisture.
2. Angel Earrings® Cascading Fuchsia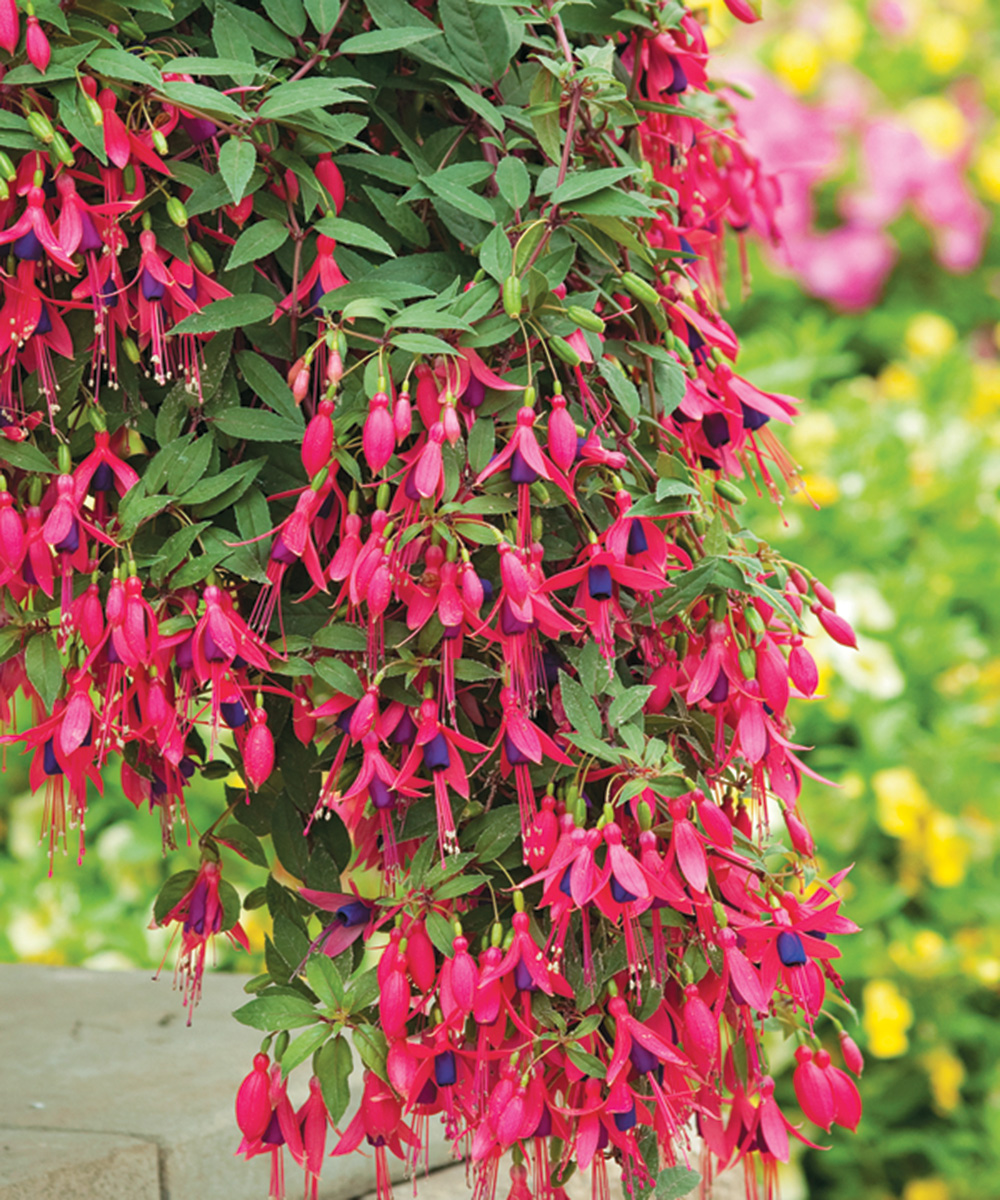 Name: Fuchsia 'Sanihanf'
Zones: 7–9
Size: 2 feet tall and 3 feet wide
Conditions: Partial sun to partial shade; average soil
Native Range: Proprietary hybrid created in Japan
Have you fallen for beautiful baskets of fuchsias in spring only to watch them melt as soon as the temperatures begin to spike? Here, finally, is a truly heat-tolerant, cold-hardy fuchsia with the classic contrasting purple petals and pink sepals that we know and love. It begins flowering by late spring and continues unabated straight through until there's a hard frost. It will grow as a graceful mound, or if planted near low-branched shrubs, it will clamber through the lower branches and cascade outward.
3. Cherry Blossom Sedge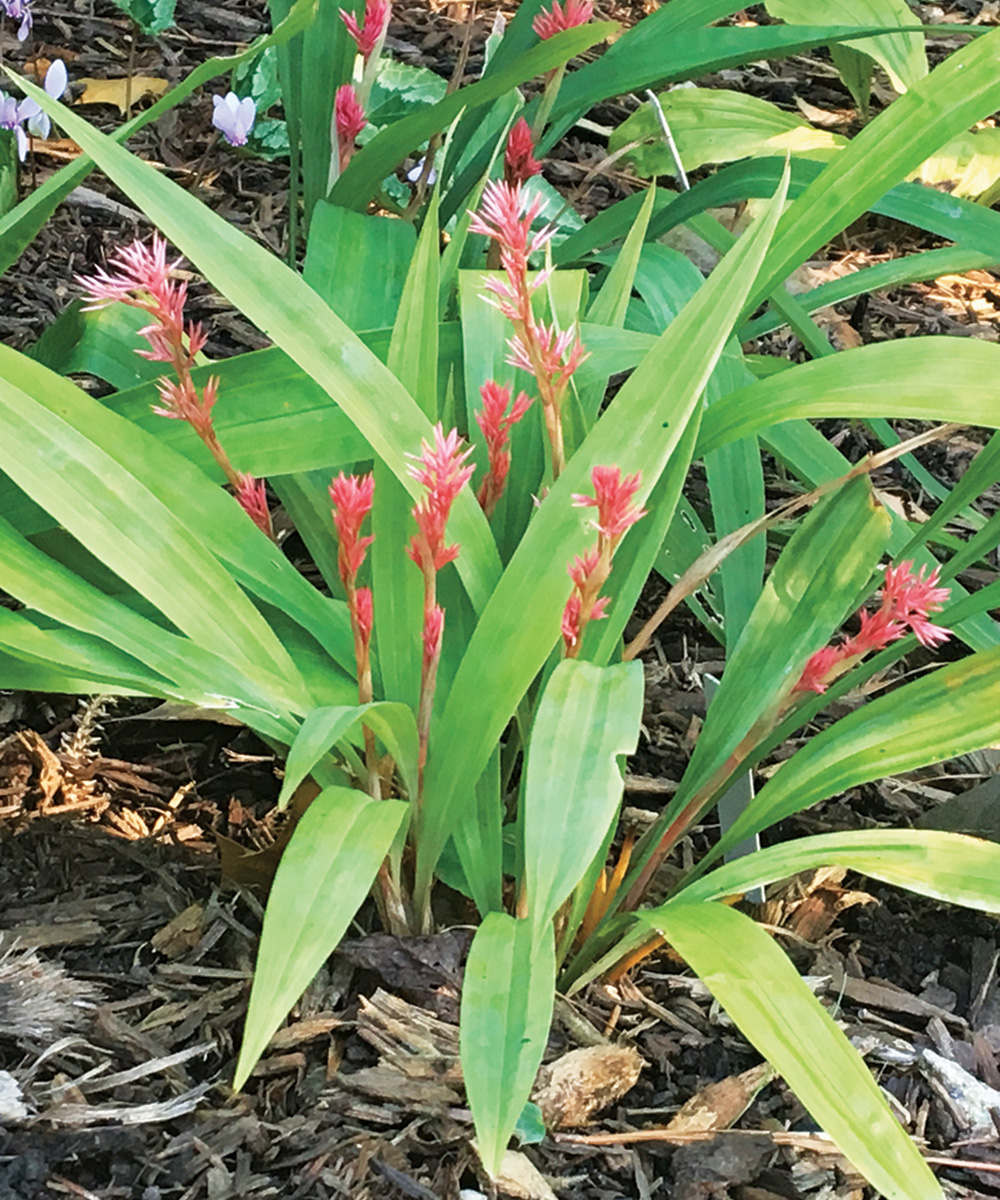 Name: Carex scaposa
Zones: 7–9
Size: 12 inches tall and wide
Conditions: Partial shade; average to moist soil
Native Range: Stream sides and slopes in southern China and Vietnam
Expect this sedge to start popping up in garden centers all over the South. The 1-inch-wide strappy leaves form an attractive clump, although they probably won't stand out in a crowd. Unlike other sedges, though, this grasslike plant earns its spot in the garden when it goes into bloom in very late spring and again in early fall with cheery pink flowers held just above the foliage. As with all sedges, this plant is about as deer resistant as you can get. Grow it either as a single clump or, even better, in sweeps as a ground cover.
4. Creeping Phlox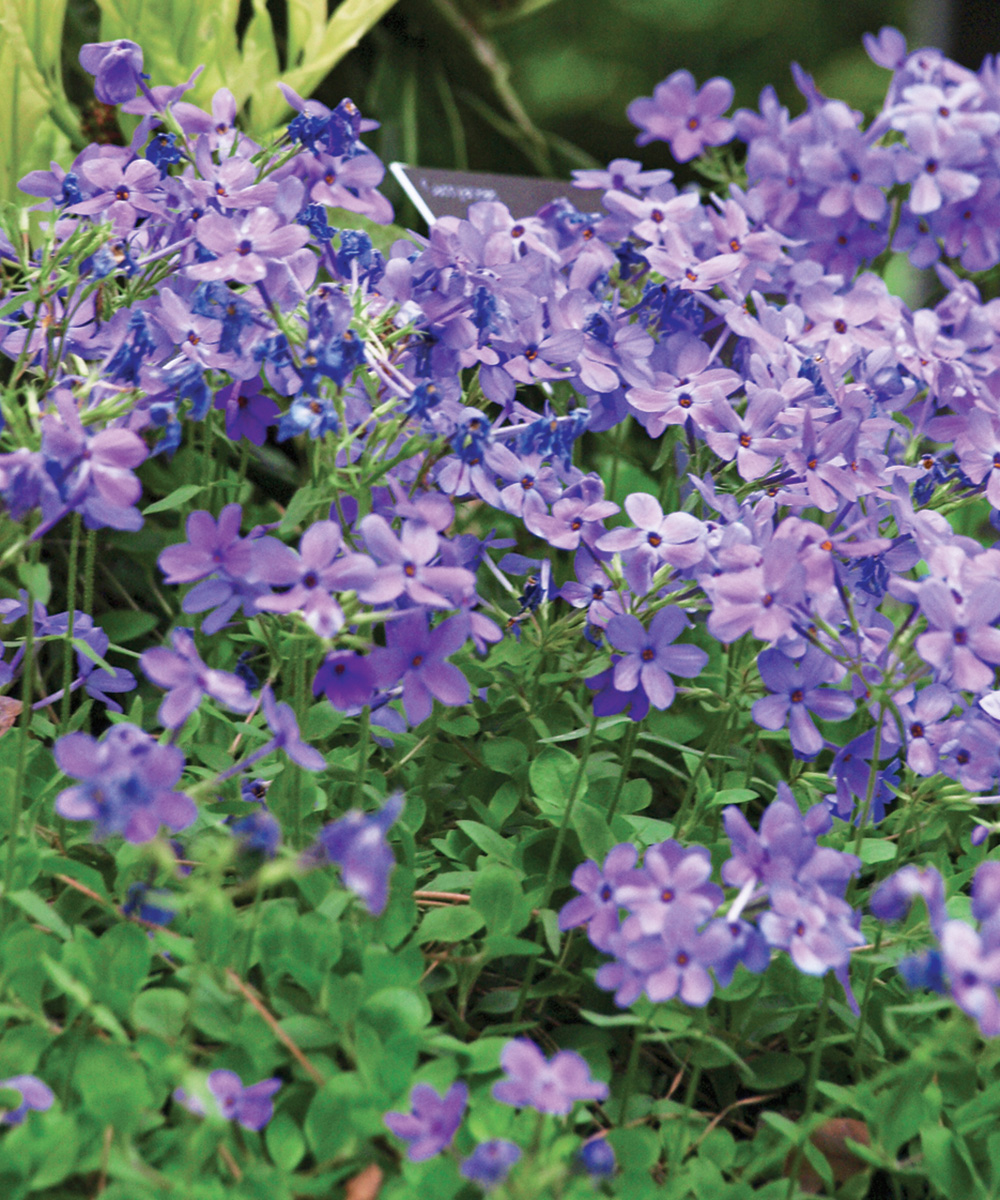 Name: Phlox stolonifera 'Weesie Smith'
Zones: 3–9
Size: 8 inches tall and 4 feet wide
Conditions: Partial to light shade; average soil
Native Range: Wooded areas and stream banks in the Appalachian Mountains
This is without a doubt one of the best ground-covering phlox. It tolerates light foot traffi c and is far more vigorous than any other form we've grown, with a single plant forming a 6-foot-wide clump in just three years. The soft green foliage makes a low, weed-suppressing mat topped in midspring with 8-inch stalks of pinky-lavender fl owers. The evergreen foliage stays quite clean through the winter. Grow this shade lover around trees, shrubs, and sturdy larger perennials, but keep it away from delicate spring ephemerals.
---
Mark Weathington is director of the JC Raulston Arboretum at North Carolina State University and author of Gardening in the South: The Complete Homeowner's Guide.