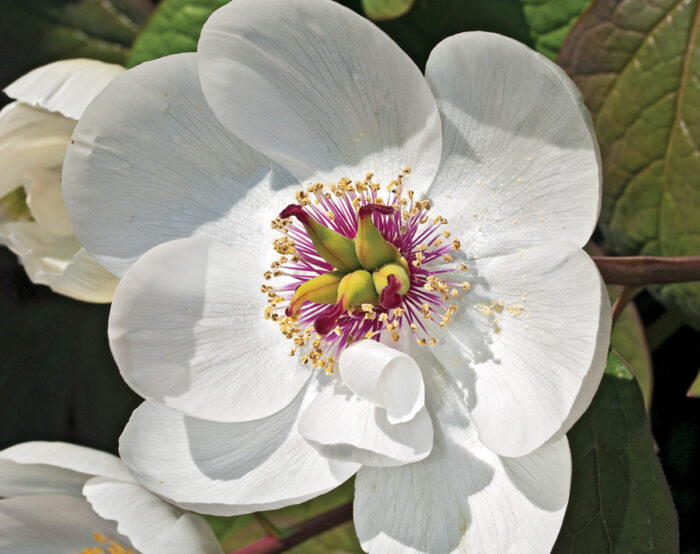 ---
1. Martagon Lily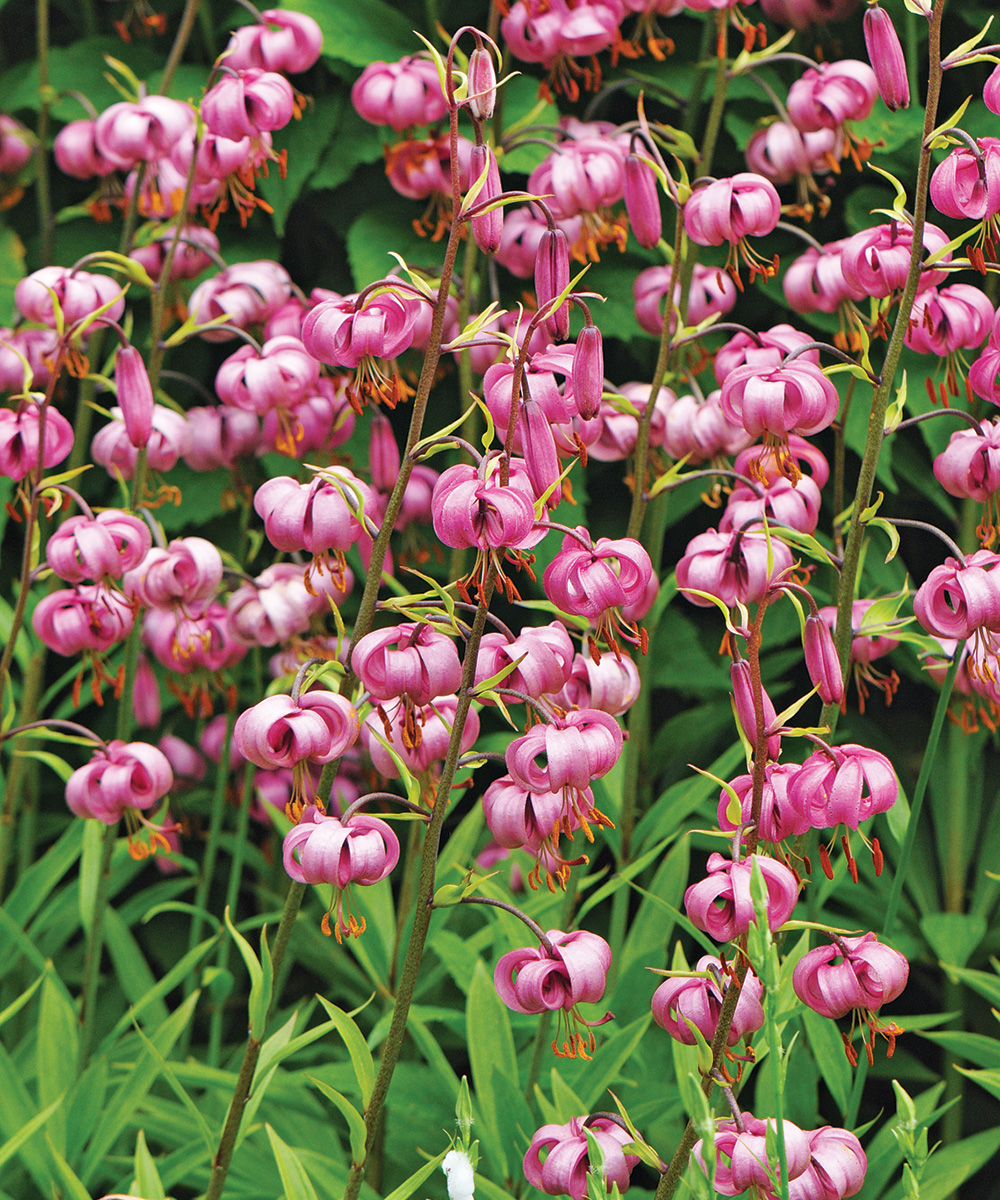 Name: Lilium martagon
Zones: 3–9
Size: 3 to 6 feet tall and 1 to 2 feet wide
Conditions: Partial sun to partial shade; evenly moist, well-drained soil
Native Range: Europe and Asia
This shade-tolerant species is not commonly found in garden centers and can be relatively pricey compared to its sun-loving cousins. The investment may be high to start, but this is an easy grower that multiplies. Tall stems hold numerous downward-facing Turk's cap flowers with intensely recurved tepals. I have counted over 50 flowers per stem. Blooms may be yellow, pink, lavender, orange, gold, red, purple, or white, and most have freckles. Morning sun increases flowering.
2. 'Double Stuff' Solomon's Seal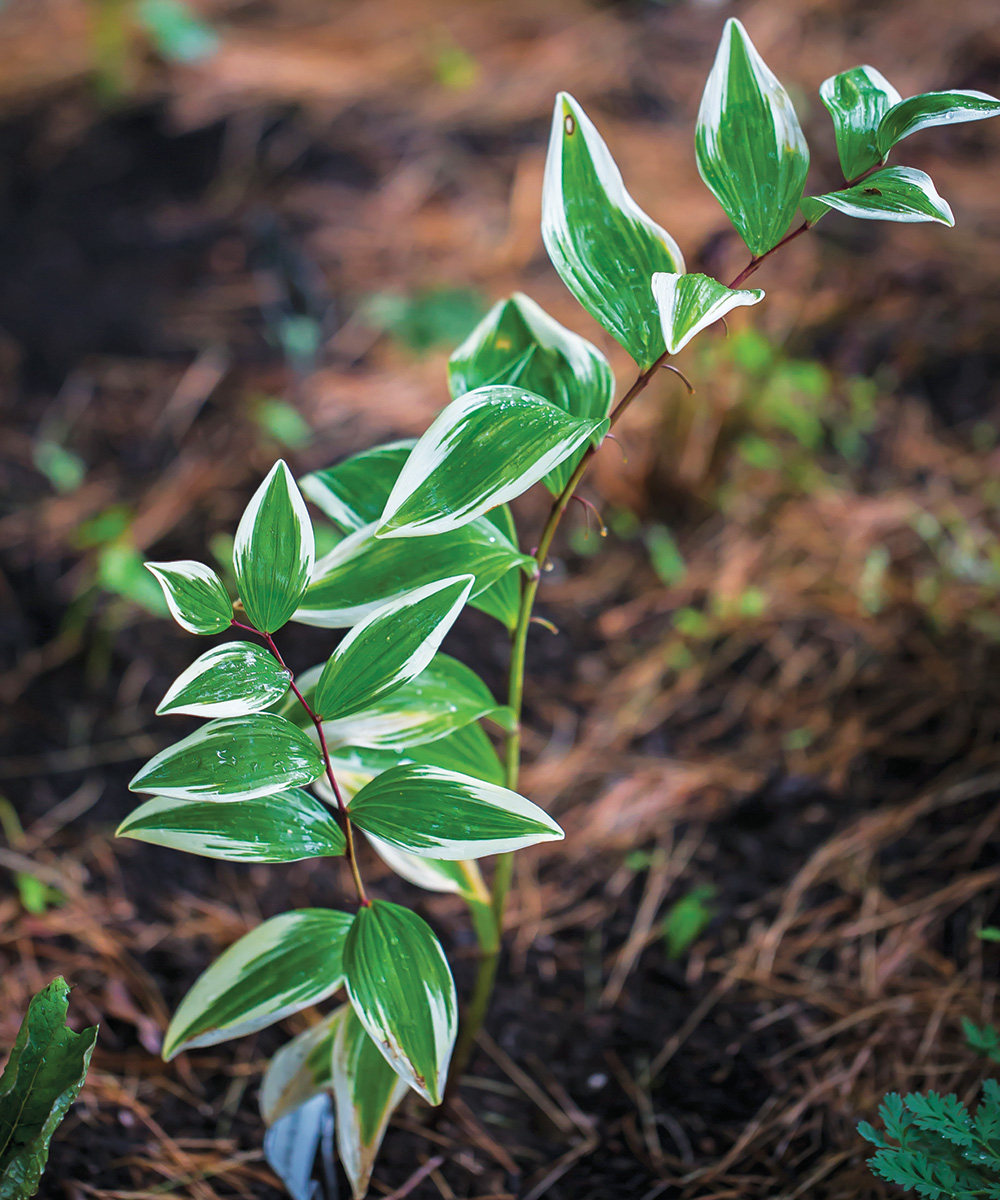 Name: Polygonatum odoratum 'Double Stuff'
Zones: 3–8
Size: 2 to 3 feet tall and 1 to 2 feet wide
Conditions: Partial to full shade; tolerates drought, wet soil, and nutrient-lean soil
Native Range: Temperate regions of Europe and Asia
Recently there has been an explosion of new Solomon's seal cultivars that are variegated in gold or white. Mail order is your best option for finding these, and 'Double Stuff' is perhaps the easiest one to find. Its foliage pops in the shade; this plant does not need fl wers to be stunning. Use it to light up dark areas. It will not tolerate as much sun as variegated Solomon's seal (Polygonatum odoratum 'Variegatum', Zones 3–8), but it is ideal for deeper shade. In autumn its foliage dries to wheat-tan and looks lovely until snow takes it down.
3. Japanese Woodland Peony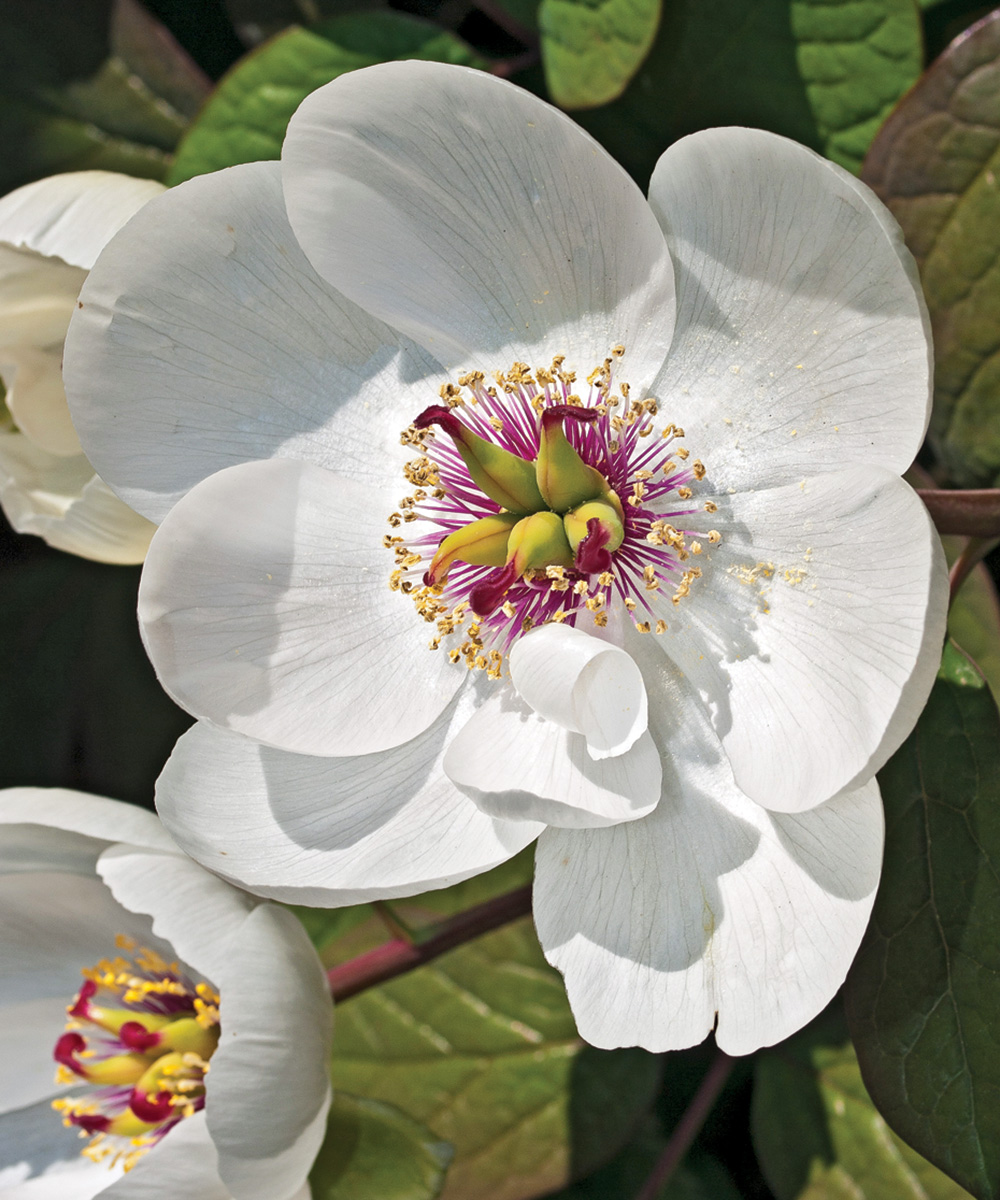 Name: Paeonia obovata
Zones: 5–8
Size: 1 to 2 feet tall and wide
Conditions: Partial to light shade; evenly moist, well-drained soil with some organic matter
Native Range: Temperate regions of Asia
Woodland peonies do not have the robust, shrub-size form and opulent flowers of their sun-loving cousins, but they have long been prized by collectors. The single white or rose-pink flowers are charming but not overly showy; the jaw-dropping display arrives in autumn when the seed heads split open and—oo-la-la—captivation! Luscious seeds glisten like shiny black pearls and are nestled among brilliant red nonfertile seeds in open, star-shape pods. Shade gardeners, you need this peony.
4. Great Masterwort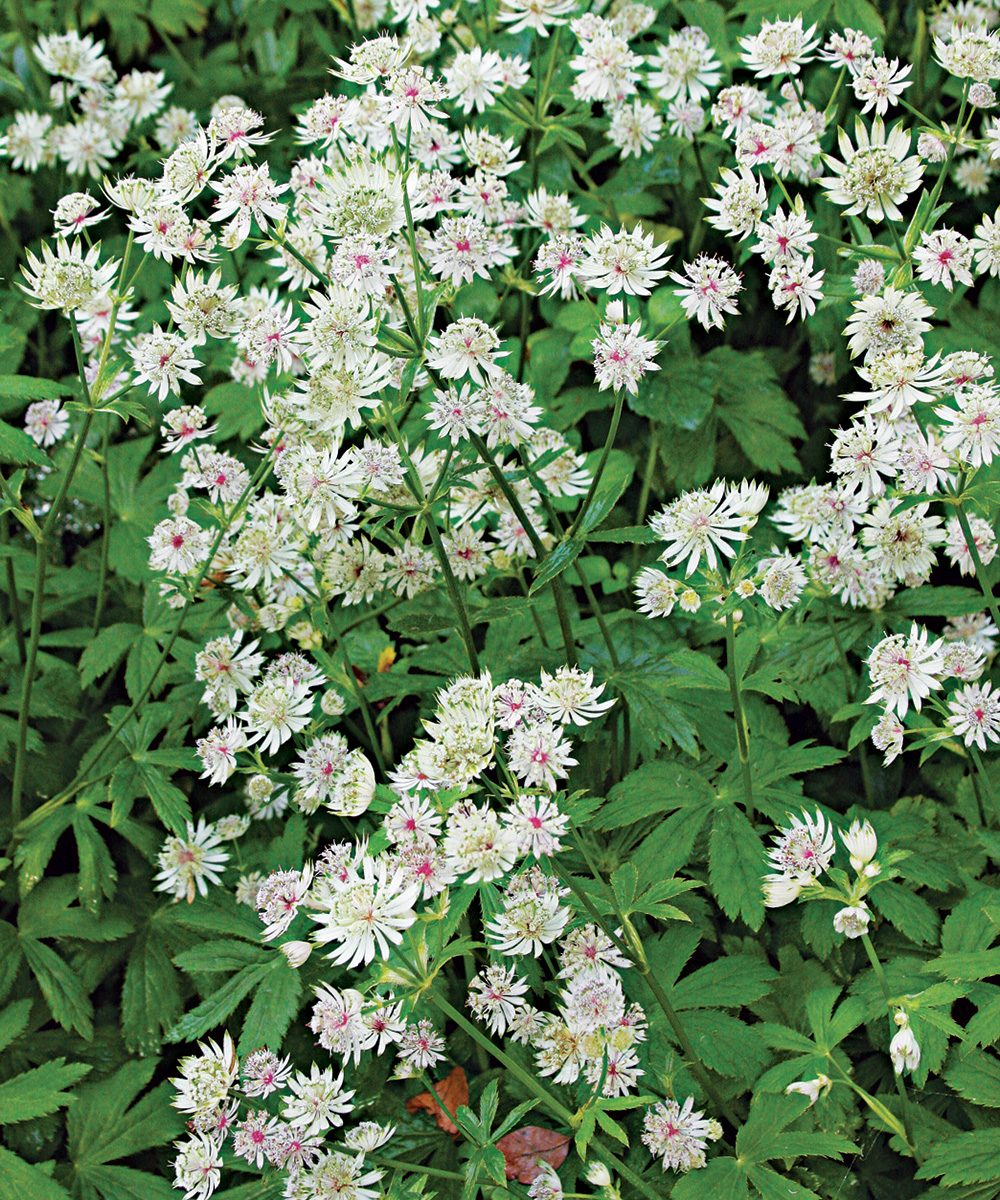 Name: Astrantia major
Zones: 4–7
Size: 18 to 24 inches tall and 12 to 18 inches wide
Conditions: Partial shade; evenly moist, compost-rich, well-drained soil
Native Range: Europe and western Asia
I see this plant often in public gardens but rarely in private ones. It will disappoint if it is planted in nutrient-poor soils and hot sun, but proper placement will be rewarded with abundance. Happy clumps form colonies, so start with a few plants and add more when successful. Great masterwort has a long blooming season and makes an excellent cut flower, with distinctive umbels of starry, everlasting, lightly scented flowers in white, pink, green, or ruby red, surrounded by green bracts.
---
Ed Lyon is the director of Reiman Gardens at Iowa State University in Ames, Iowa, and the author of Growing the Midwest Garden.