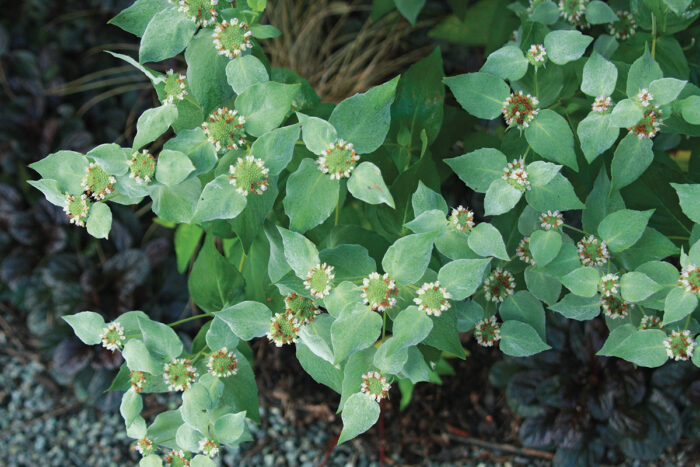 ---
1. Himalayan Maidenhair Fern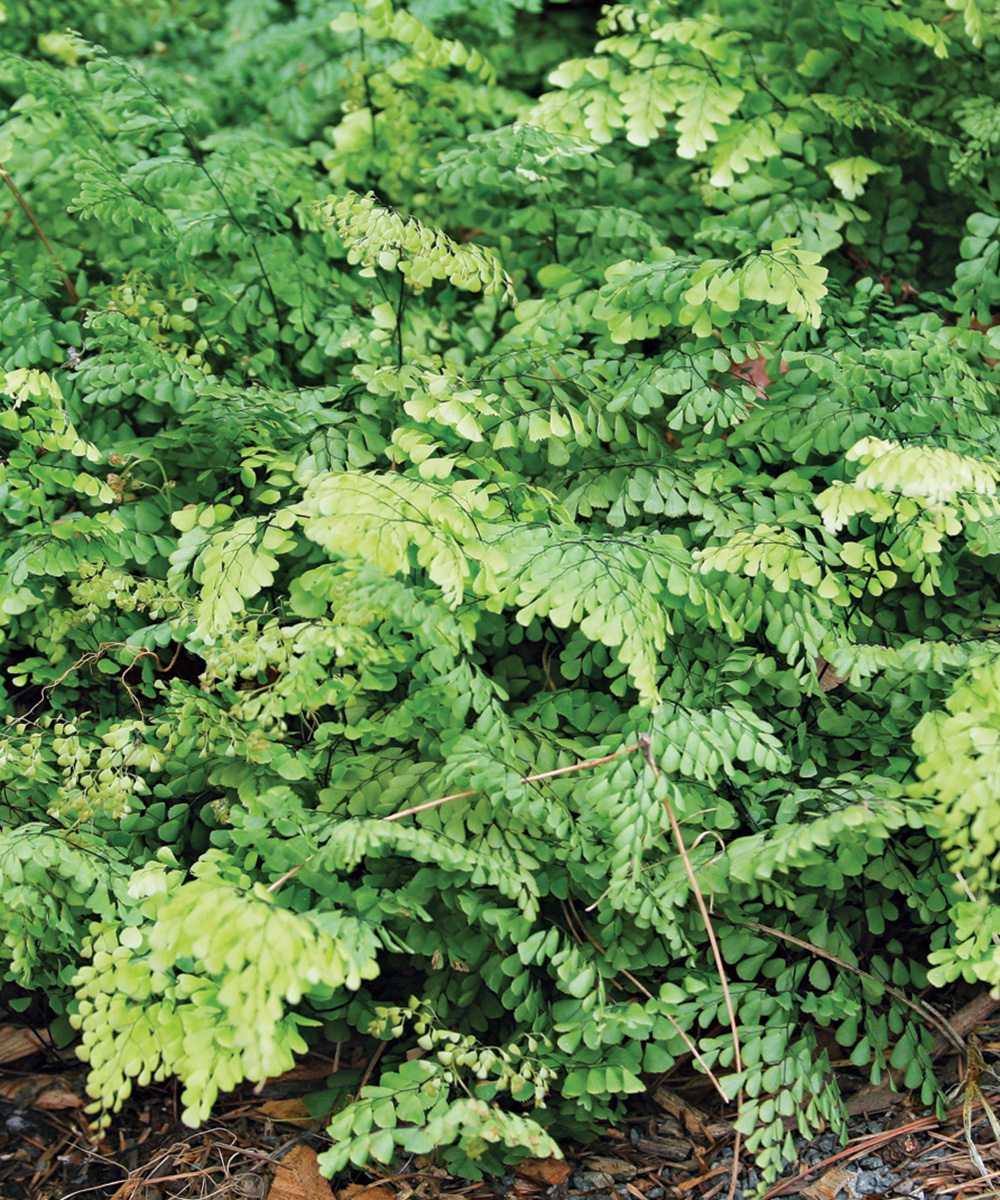 Name: Adiantum venustum
Zones: 5–8
Size: 6 to 12 inches tall and 12 to 36 inches wide
Conditions: Partial to full shade; average to moist, well-drained soil
Native Range: China and the Himalayas
This little fern's fine-textured triangular fronds are a superb addition to any shade garden, especially when spilling over edges and rocks. Though it may appear tender, Himalayan maidenhair hails from chilly climes and remains evergreen into the teens. Like native maidenhair fern (A. pedatum, Zones 3–8), this plant thrives in well-drained soils rich in organic matter. It spreads to form a three-foot mat in time and, like others of the fern clan, proves a valuable asset to gardeners contending with deer.
2. 'Misty Blue' Baneberry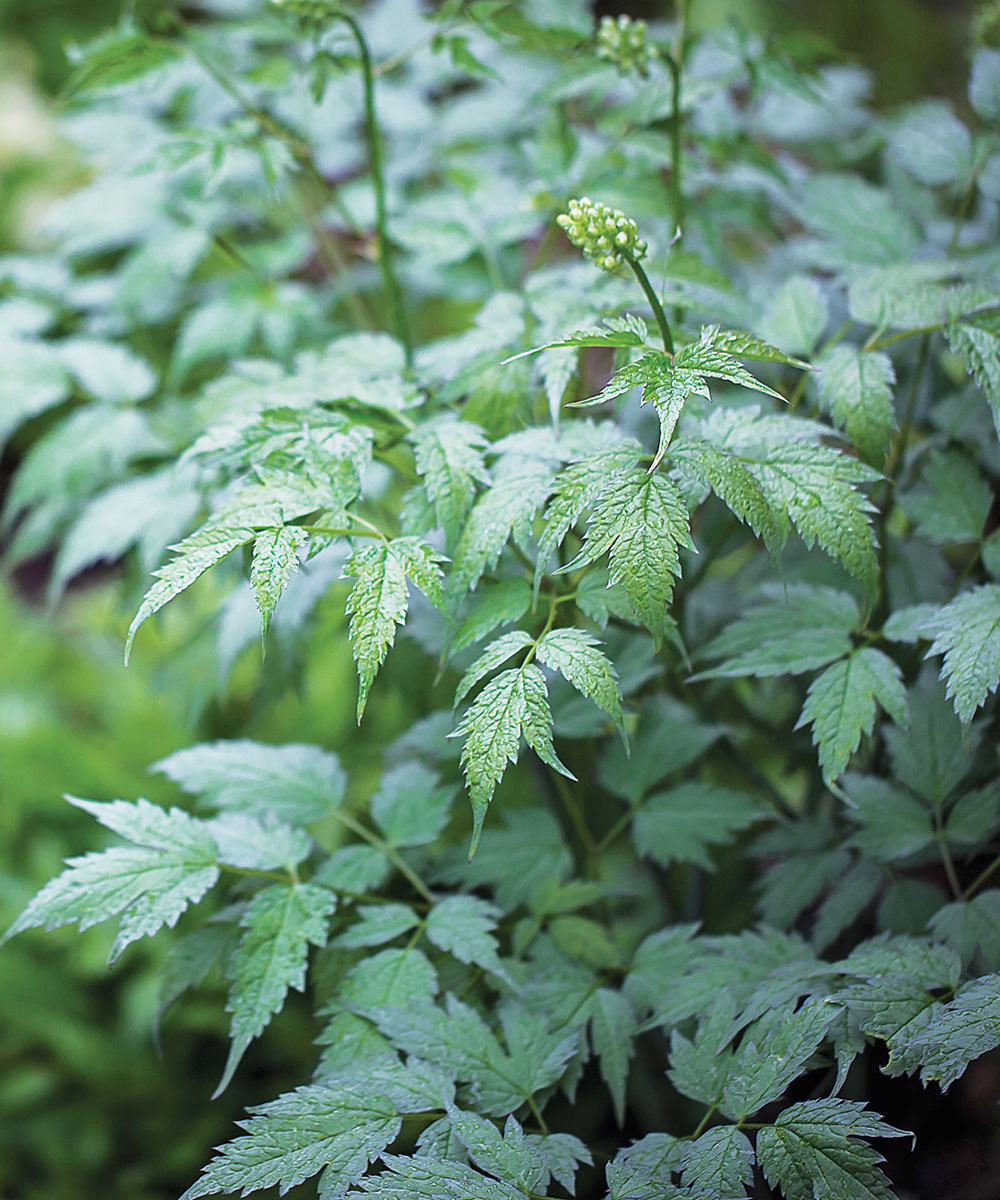 Name: Actaea pachypoda 'Misty Blue'
Zones: 3–9
Size: 2 to 3 feet tall and wide
Conditions: Partial to full shade; average to moist soil
Native Range: Eastern North America
Introduced by the Mount Cuba Center in Delaware, this version of native baneberry sports steely blue foliage that shimmers like stars in shade gardens throughout the growing season. Dainty spring bottlebrushes of blooms percolate into white "doll's eye" berries in fall, held aloft on contrasting red stems. While baneberry thrives in average to moist soil, this cultivar proves a problem-solver in well-mulched soils even in dry shade, where colorful plants that thrive can be difficult to find. Like those of its parent, berries of 'Misty Blue' are toxic, so beware if gardening with curious kids and pets.
3. Snowy Woodrush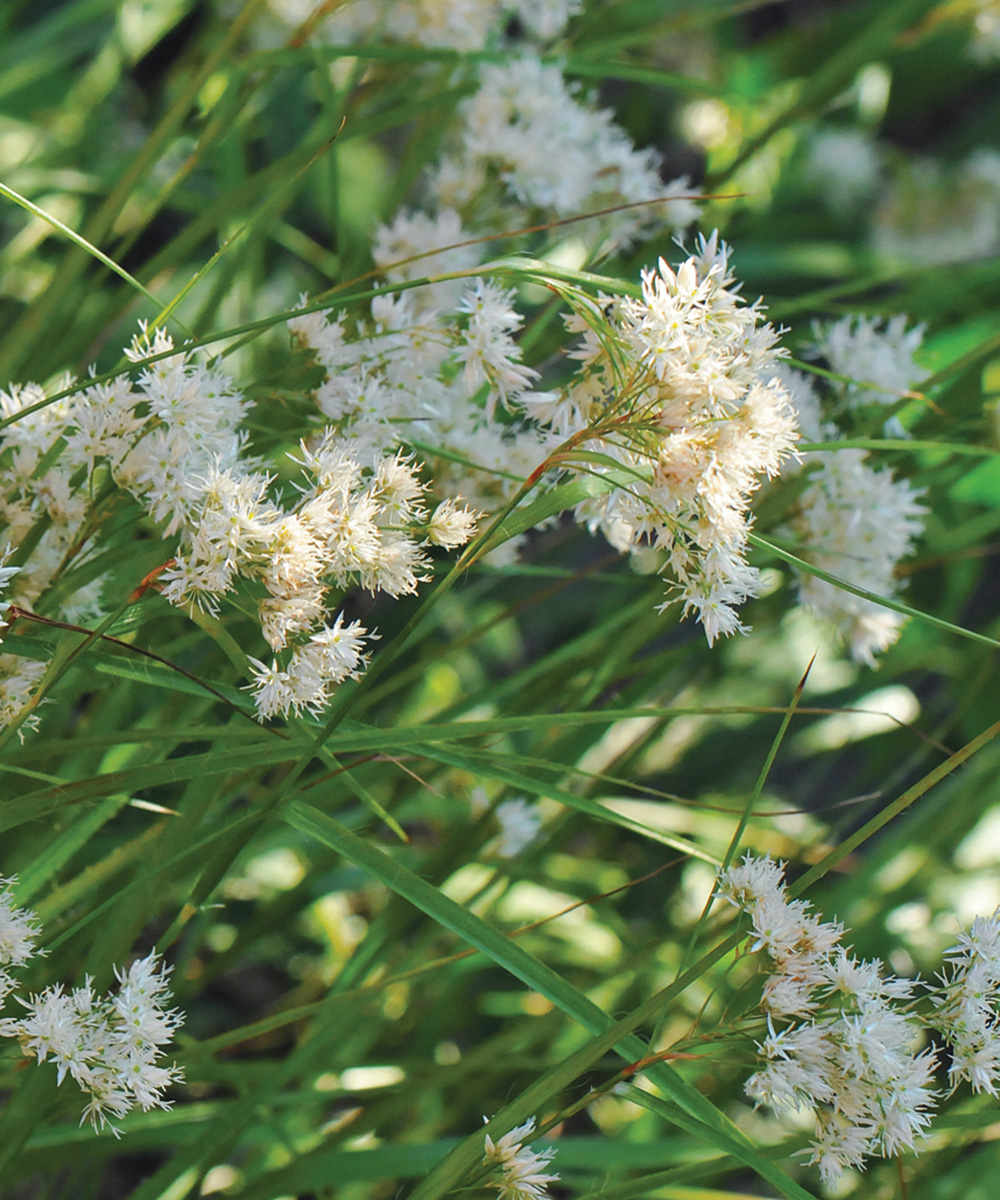 Name: Luzula nivea
Zones: 4–9
Size: 12 to 24 inches tall and 12 to 18 inches wide
Conditions: Partial to full shade; average soil
Native Range: Southwestern and Central Europe
A grassy clump with flocked foliage that begs to be touched, snowy woodrush is a tough cookie that thrives just about anywhere. Dry shade is no problem, but sun is also fine with ample soil moisture. In early summer, each clump sends up wands of white pompons. Deadheading these as desired and combing out spent foliage in late winter are virtually the only maintenance tasks needed for this plant. Even better, snowy woodrush is evergreen through at least Zone 6, making it valuable year-round.
4. Short-Toothed Mountain Mint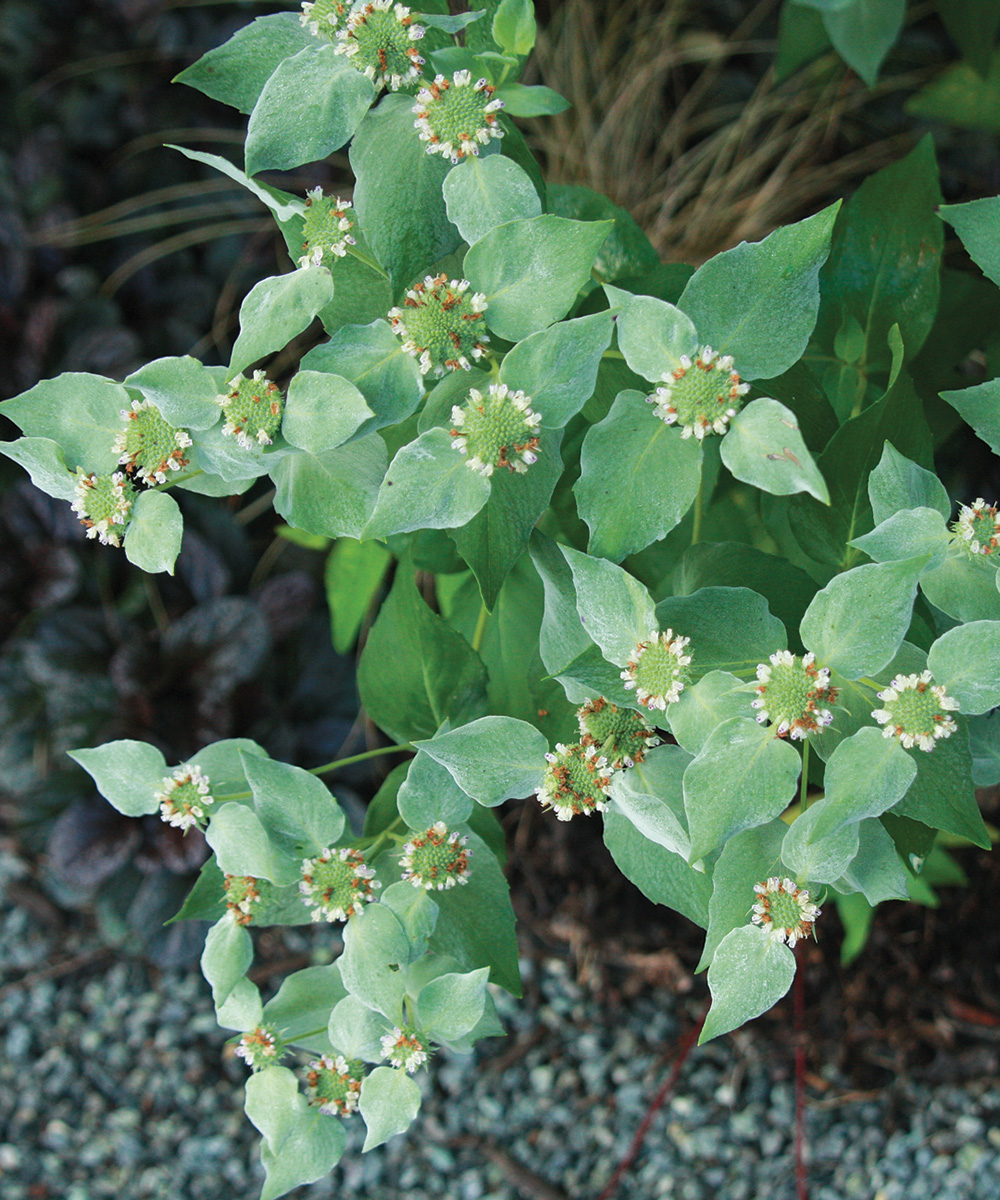 Name: Pycnanthemum muticum
Zones: 4–8
Size: 1 to 3 feet tall and wide
Conditions: Full sun to partial shade; average soil
Native Range: Eastern and southern United States
A charming late season showstopper, short-toothed mountain mint cloaks itself in coin-shape flowers, each flanked by two silvery bracts. These show up in the dog days of summer as a boon to heat-weary gardens, and pollinators buzz in from far and wide for the event. As with others in its family, mountain mint's fragrant foliage proves unpalatable to deer, and it spreads by runners, though more modestly than its culinary cousins. It's also a great tall ground cover for sunny sites.
---
Andrew Keys is the author of Why Grow That When You Can Grow This? and Growing the Northeast Garden.