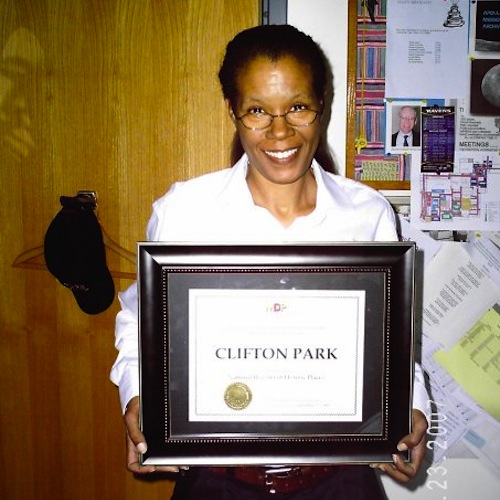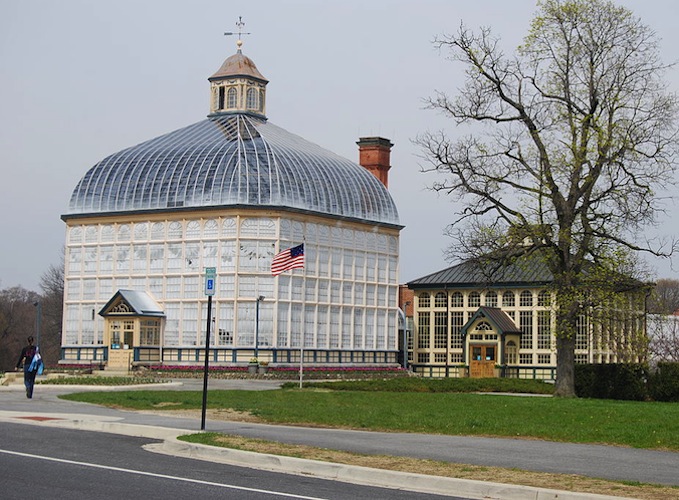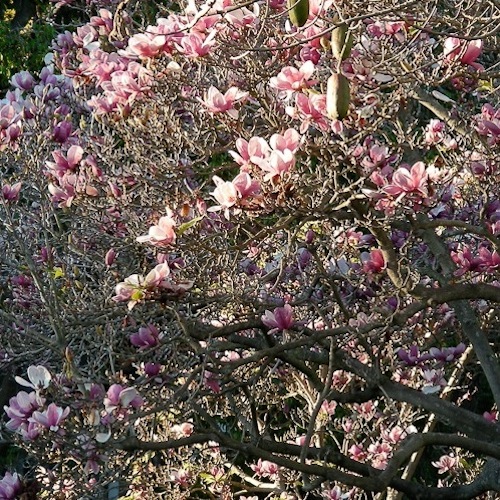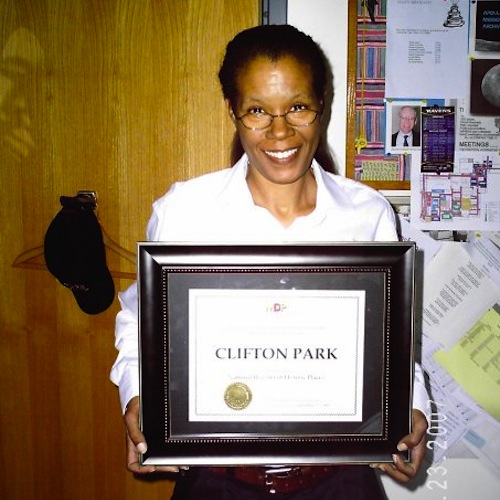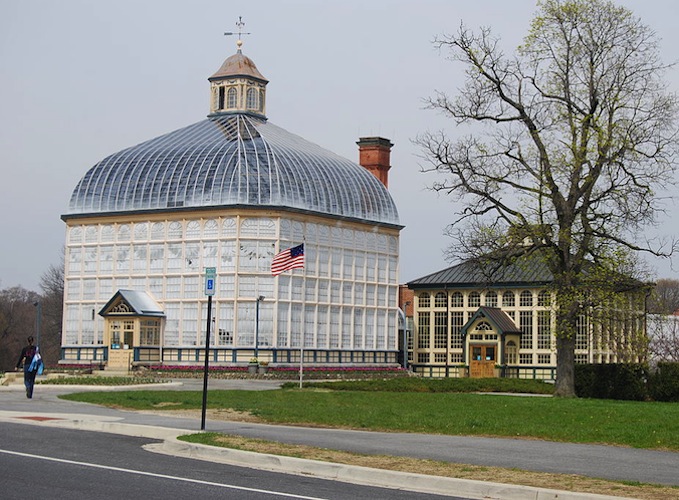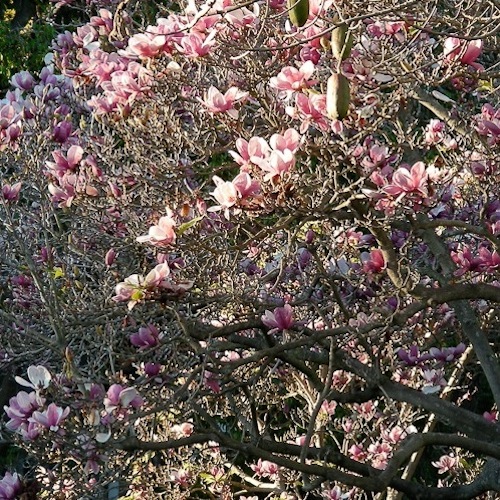 Abducted by aliens? A victim of the Mayan calendar prophecies? Perhaps you've been wondering where I've been the past few months. Hopefully, you've been able to persevere and find meaning in your life without Cool Green Gardens. I'll fill in the details after I share with you a bit of info about the lucky winner of the No Nonsense Gardening book give-away, from November 1.
Jeavonna honored for her work on Clifton Park
With no further ado (or adon't) it gives me great pleasure to introduce you to Jeavonna Chapman, a native of Baltimore, Maryland, gardening in zone 7. We've been corresponding by e-mail (my carrier pigeons chicken out in this cold weather).
A Lifelong Love of Plants
Jea (as she signs her e-mails) started down the garden trail when her grandmother gave her a slip of coleus at age 4. "I killed it," she bravely fessed up. But that didn't stop her. Through her college years at the University of Chicago, she filled her dorm room with plants, and "it got worse over the years." Since returning to Baltimore "to thaw out" she's taken Master Gardening classes, as well as Baywise Master Gardening, Weed Warrior, and Tree Steward courses.
Though her current gardening space is limited to containers on a small deck, she's always trying new things. "This year," Jea reported, "I grew fig trees in recycled 18 gallon containers" and was also successful with some very tasty blueberries. Her secret technique for great figs? Not a secret anymore: "I left them alone, just watered, weeded and used manure tea."
Off the Deck and Into the Community
Tulip magnolia is right at
home
in zone 7,
but Jea longs for
camellias
Her efforts don't end at the back porch. Jeavonna used her lifelong connection with people of influence in the Baltimore area to assist with getting the Clifton Park on the National Registry of Historic Places, writing grants and greasing the skids. "I supported the people who are supporting the park. I'm persistent and annoying." (I couldn't see while she wrote that last bit, but I'm guessing there was a sly twinkle in her eye.)
Here new interest – "a fun experiment" – is vermiculture, which she does with the help of an indoor Worm Factory. She's also scouring seed catalogs for new container-friendly varieties of delectable edibles, volunteering more hours at a local urban farm, and learning some practices from them that will help in her own garden.
She's not alone at the farm, currently enlisting the help of her grandson who "loves planting trees and volunteering with me." By my count, that's a five-generation continuum of green thumbs.
Growing With Fine Gardening
Jeavonna enjoys visits
to Baltimores
Rawling Conservatory.
Jea has benefited a lot from her Fine Gardening connection. Her first FG exposure was in the early 90s. She's learned to "pay more attention to colors, textures, how things look from different directions. I'm also more selective about containers – any old jar or pot doesn't work anymore."
Since receiving her copy of No Nonsense Gardening, coauthored by Donna Balzer and Steven Biggs she's been picking up more useful info. "I've been gardening a long time. I am expecting to use the tips to improve my practice and to expand my garden."
And not being one to let high praise go un-flaunted (I just learned that my massive ego might soon receive its own Zip Code), after a short hiatus with Fine Gardening, she says, "You are actually the reason I came back to Fine Gardening. After I met you on Facebook and saw that you were with them, I subscribed to the blog/emails. Your posts are funny and helpful. Very much looking forward to your design book. We don't always agree on what is and is not a crime against horticulture, but it is sure fun to see some of the ridiculous things people do in their garden and to their trees and shrubs."
Congrats to Jeavonna. I hope your garden is bountiful and brings you great joy in the coming seasons.
:: :: :: :: :: :: ::
Back in the Saddle Again
So that takes me back to explaining where I've been since November. I had to lock the doors, turn off the TV, put myself on an intravenous coffee drip and keep pounding my MacBook Pro.
I'm in the last edits of my forthcoming book, Yards: Turn Any Outdoor Space Into the Garden of Your Dreams (St. Lynn's Press). And I'm thrilled with how this garden design book is turning out, geared toward do-it-yourselfers and those contemplating teaming up with a pro designer. Aside from the 30,000 words I've penned, there'll be scores of luscious pictures and some of my own colored plans and other graphics. (Even a special section filled with Crimes Against Horticulture!)
You can learn more about Yards at my website and also find out where I'll be speaking around the country – like the Northwest as well as the San Francisco flower and garden shows, the Mid-Atlantic Horticulture Short Course, Dallas Arboretum, Bok Tower Gardens, Filoli and a bunch of other venues around the country. Hope you can come say hi.
Stay tuned for the next book review and giveaway, coming soon. I'm back in the saddle and glad to be here.
Get our latest tips, how-to articles, and instructional videos sent to your inbox.