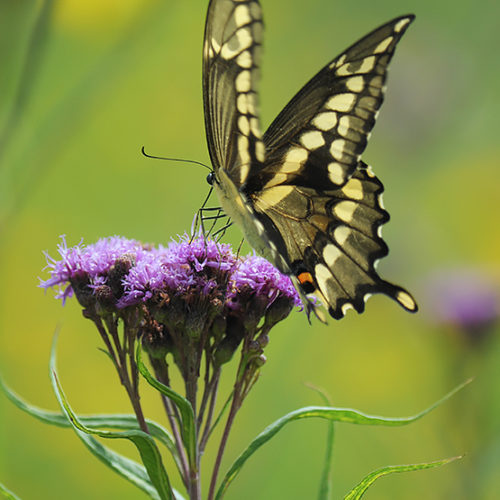 Information provided by Prairie Nursery
"Named for its tough stem, ironweed has excellent posture and never slouches in the garden. The attractive floral display is a torch-shaped cluster of deep violet flowers, held aloft on a single, tall unbranched stem. This native perennial is a favorite for adding late season color to the landscape. Ironweed tolerates clay soils very well. It prefers a moist environment but does just as well in a medium garden soil. Excellent in a prairie/wildflower garden, tall border, naturalized drainage area or raingarden. Ironweed is a host plant for the American Painted Lady butterfly.
CarePlant in full sun in medium to moist soils.
Plant Width

:

1 to 3 feet

Zones

:

3, 4, 5, 6, 7

Light

:

Full Sun

Foliage Color

:

Green

Plant Type

:

Perennials

Bloom Time

:

Summer