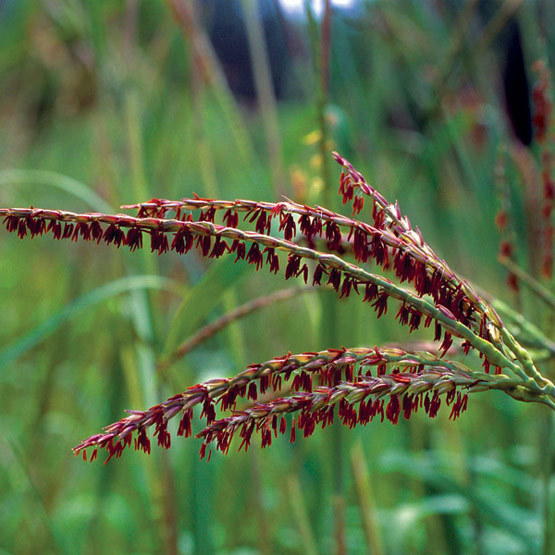 The genus Tripsacum includes at least 14 species, all native to the Americas, most cultivated for grain. The most popular species today is T. dactyloides , commonly known as gama grass or gamma grass, which is gaining popularity today as an ornamental in shady, moist gardens.
Noteworthy Characteristics
CareProvide partial shade and moist soil.
Propagation By division in spring or by seed.
ProblemsNo serious problems.