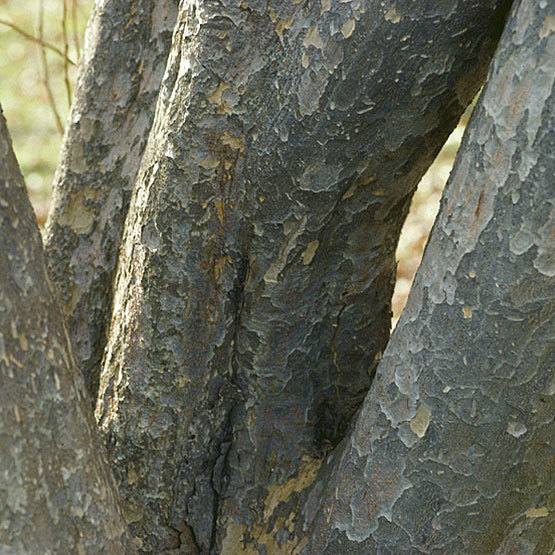 Parrotia persica (Persian ironwood) is the only species in this genus; it comes from the forests of the Caucasus and northern Iran. This deciduous tree has rich green leaves that turn shades of orange and red in the fall. Its peeling bark gives the tree additional interest, especially in the winter, and its petalless flowers are bright red and appear before leaf-out. Excellent as a specimen tree or in a woodland setting.
Noteworthy CharacteristicsGood autumn color, peeling bark, interesting flowers.
CareFor best autumn color, Parrotia should be grown in acidic soil. Likes deep, fertile, moist but well-drained soil in full sun or part shade. Prune when dormant by removing wayward or crossing branches.
PropagationSow seed in an cold frame in the fall. Take greenwood cuttings in early summer, or semi-ripe cuttings in midsummer and late summer.
ProblemsGenerally trouble-free.