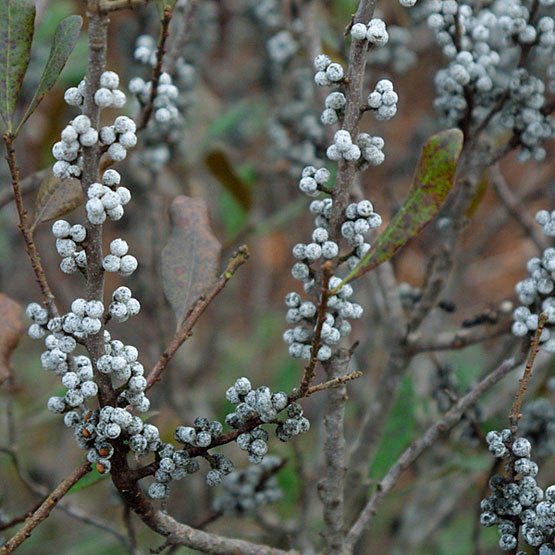 These deciduous or evergreen shrubs or small trees are valued for their quiet beauty and their adaptability to diverse conditions. Myrica are most effective en masse, for use in woodlands, meadows, borders, and formal areas. They have, aromatic, dark green leaves and small flowers. The clustered fruits are small, bluish-black spheres encrusted with a whitish, waxy coating; plant at least one male to pollinate the female species. 
Noteworthy CharacteristicsMany species were used for making bayberry candles, sealing wax, and soap. Some species are native to North America.
CareGrow in moist, humus-rich, preferably acidic soil in full sun to partial shade. They are tolerant of poor soils, drought, wet soils, and coastal conditions.
PropagationLayer in spring, root greenwood cuttings in summer, or sow seed in a cold frame when ripe.
ProblemsLeaf spots, dieback, stem rots, root rots, rust.