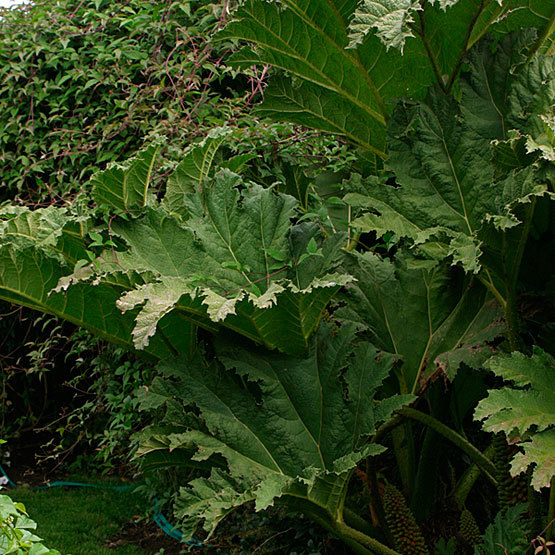 These evergreen perennials are grown for their attractive foliage, which takes forms ranging from massive and clump-forming to diminutive and mat-forming. The former produce architectural leaves which form broad canopies and create stunning garden specimens.
Noteworthy CharacteristicsSome produce large flower spikes that also garner interest. Most species originate from moist regions, and the large specimens look particularly at home at the water's edge.
CareMost prefer deep, moist soil, in sun or partial shade. Large species need shelter from drying winds.
PropagationSow seed when fresh and overwinter in a cool, frost free location; germination is slow. Take basal leaf cuttings and divide small species in spring.
ProblemsSnails and slugs; under glass, aphids, and white flies.