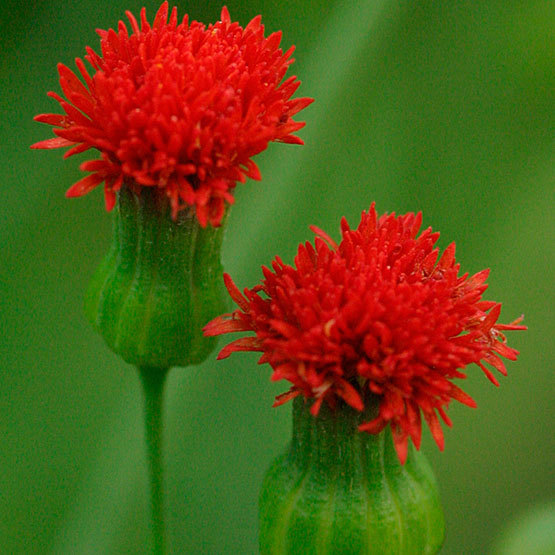 Plants in the genus Emilia are annuals from the tropics, so they can withstand high heat and humidity. The flowers have a long-lasting, airy presence, both in a border and when cut or dried. 
Noteworthy CharacteristicsThe narrow petals form intricately fringed flowerheads that have given rise to the common name, tassel flower. The small, richly colored flowers in red, yellow, purple, red, or orange are held high on slender stalks. Plants will self-sow in disturbed soil.
CareGrow in well-drained soil in full sun.
PropagationSow seed in mid-spring in the garden.
ProblemsInfrequent.