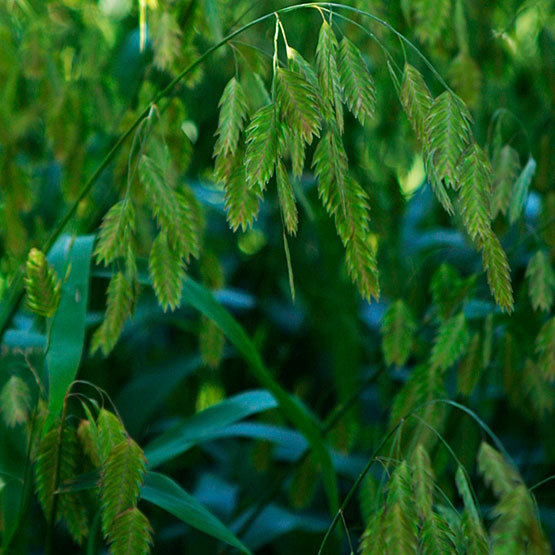 Chasmanthium are perennial, clumping grasses in about six species from woodlands in the U.S., Mexico, and Central America. The leaves and flowerheads add contrast and texture to the border, native plant garden, meadow, or waterside. Foliage often has attractive fall coloring.
Noteworthy CharacteristicsGood in dried arrangements.
CareSelect a site in full sun or part shade in fertile, moist but well-drained soil. Cut to the ground in late winter.
PropagationDivide from mid-spring to early summer, or sow seed in a cold frame in spring.
ProblemsNot generally troubled by pests or diseases.