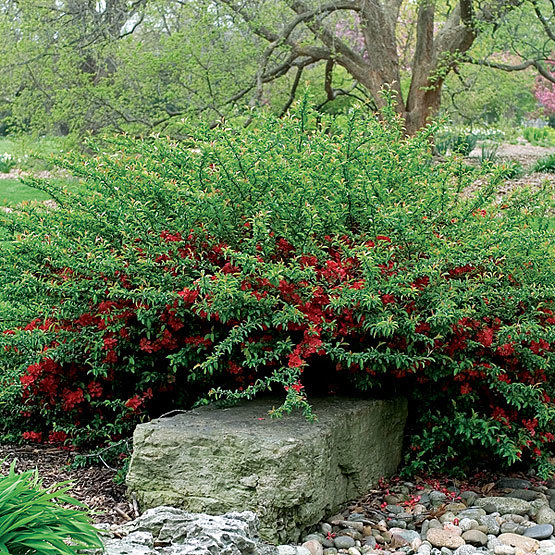 These deciduous, often spiny shrubs from mountain woodlands in China and Japan are cultivated for their early flowers. The cup-shaped, 5-petaled blooms are usually pink, pale pink, or white, borne singly or in dense clusters. Some cultivars have white, crimson, or orange flowers. They appear before or with the alternate, simple, toothed leaves. Apple-like, edible, aromatic fruit is yellow to green or purplish green, appearing in autumn. 
Noteworthy CharacteristicsFruit is palatable when cooked. Some species make effective groundcovers or low hedges. May tolerate alkaline soils and polluted environments.
CareGrow in moderately fertile, well-drained soil in sun or part shade. Grow in a shrub border or on a bank, or train against a wall. Flowers and fruits best in full sun.
PropagationRoot semi-ripe cuttings in summer. Layer in autumn.
ProblemsProne to fireblight, canker, rust, apple mosaic virus, and scale insects.