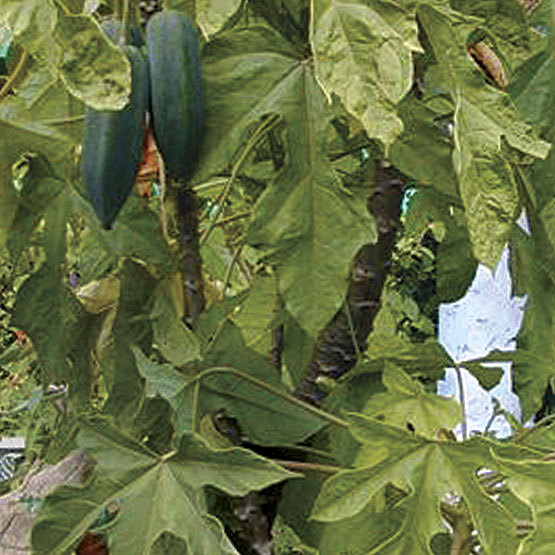 The genus Carica is comprised of a couple of dozen species of shrubs and trees with large, lobed leaves; thick stems; and pulpy, elongated fruit. Common papaya is in this genus. Grow as specimen plants or in large containers.
Noteworthy CharacteristicsDeeply lobed leaves and large, pulpy-fleshed fruit that is usually edible.
CareGrow in areas where temperatures are consistently warm so that the fruit ripens. Soil should be rich and moist, but well-drained, and with lots of organic matter. They need at least half a day of sun. Older plants produce less and less fuit, so replace them with young plants if fruit is your main objective.
PropagationStart from seed, cuttings, or grafts.
Problems