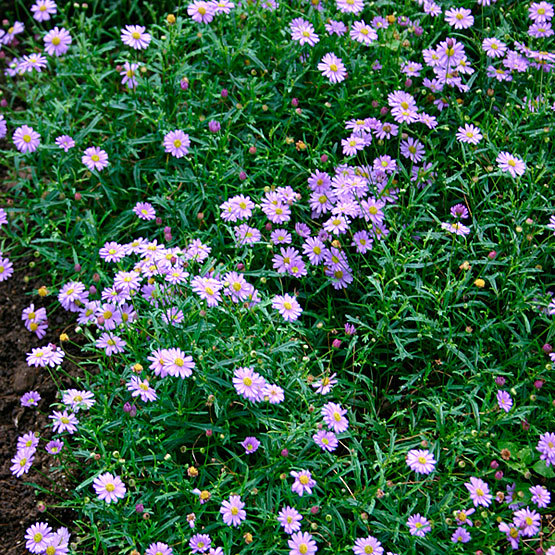 These profuse bloomers hail from the alpine and subalpine areas of Australia, Tasmania, New Zealand, and New Guinea. Sixty or seventy species strong, the Brachycome genus is made up of annuals and perennials that produce masses of daisy-like flowerheads in shades of purple, blue, and white, with yellow centers. The numerous flowers sometimes obscure the foliage, which is often finely divided and attractive. Grow in a border, in containers, as edging, or as bedding. Perennials are good in a rock garden.
Noteworthy CharacteristicsHeavy blooming.
CareFertile, well-drained soil in a sheltered site in full sun. In the greenhouse, grow in full light and water freely during the growing season. Pinch out growing tips of young plants.
PropagationSow seeds of annuals at 64°F in spring, and seeds of perennials at 64°F in spring or fall. Perennials can also be propagated by basal cuttings in spring.
ProblemsSlugs and snails.