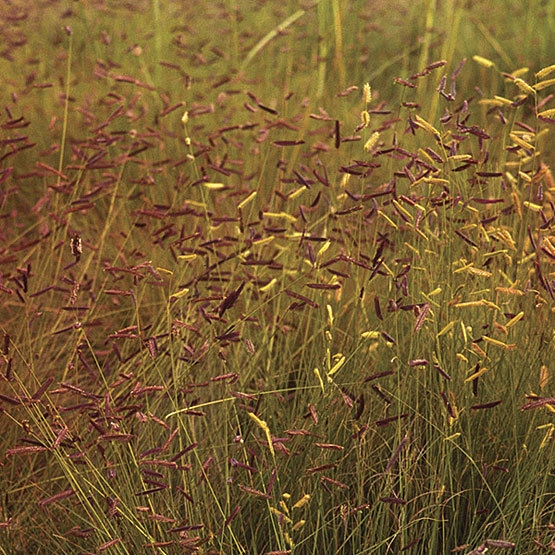 The genus Bouteloua includes annual and perennial grasses from the Americas bearing unusually bent, flattened inflorescences. Being native to open grasslands, these grasses are drought tolerant and at home in meadows. 
Noteworthy CharacteristicsProvides shades of tan that persist throughout winter.
CareGrow in light, well-drained soil in full sun; cannot tolerate wet winters.
PropagationDivide from mid-spring to early summer; sow seed in a cold frame in spring.
ProblemsDamping off, rust, head and leaf smuts, tar spot, fungal spots, root rot.