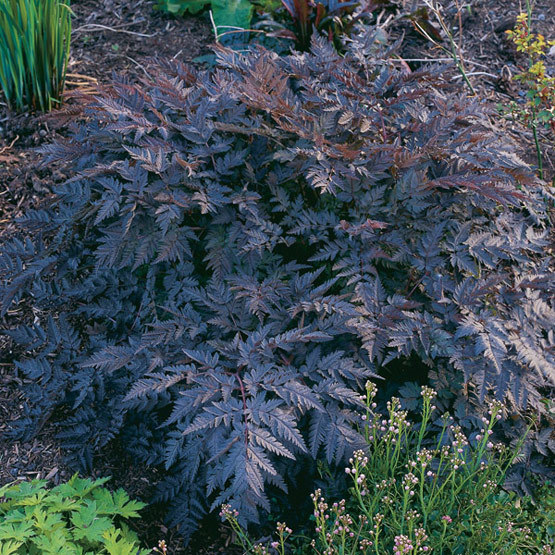 The Anthriscus genus includes the herb, common chervil, as well as the familiar meadow plant, cow parsley. Plants in this genus are annuals, biennials, or perennials from temperate regions of the Northern hemisphere, growing in grassland, wasteland, and lightly shaded woodland. Foliage is finely divided and can be purple in some cultivars. The white flowers are very small but they are arranged in 2- to 3-inch umbels on thin stems. Plants are useful in a border, a vegetable or cottage garden, or a meadow.
Noteworthy CharacteristicsFinely divided leaves; umbels of small white flowers.
CareTolerant of any well-drained soil in full sun or part shade. Some species need extra water during dry periods.
PropagationSeeds of some species can be sown in situ, while perennial seed should be sown in a cold frame in spring of fall. Take root cuttings in mid-winter.
ProblemsSlugs, snails, and caterpillars may eat new growth, and powdery mildew may also cause problems.