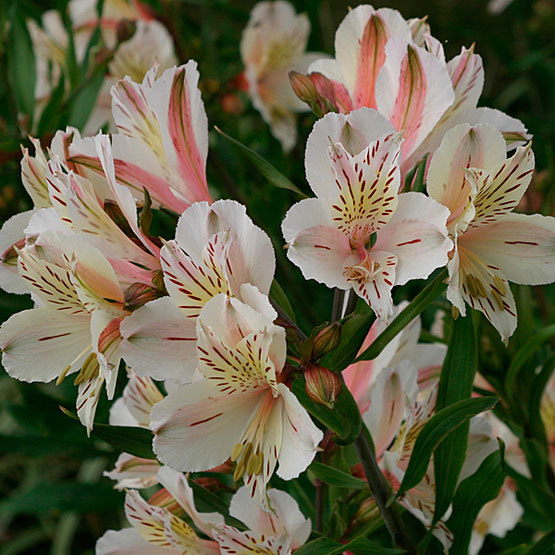 This genus includes 50 or so perennial species from mountains and grassland in South America. Often grown as cut flowers, Alstroemeria have colorful, funnel-shaped flowers, often with contrasting markings. The plants form clumps up to 2 feet across. The grayish green leaves are only 3 to 5 inches long, but the flower spikes can reach 3 feet in some species. Use in a mixed or perennial border, alpine house, or cutting garden.
Noteworthy CharacteristicsShowy, funnel-shaped flowers. Good cut flowers. Contact with foliage may aggravate skin allergies.
CareIn the garden, grow in moist but well-drained, fertile soil in sun or part shade. Plant 8 inches deep in late summer or early fall. Mulch for the first couple of years. Plants resent disturbance.
PropagationAs soon as seeds are ripe, sow in containers in a cold frame. Plant out the seedlings by the potful to minimize disturbance to the tubers. Divide in fall or very early spring.
ProblemsGray mold, viruses, spider mites, slugs.