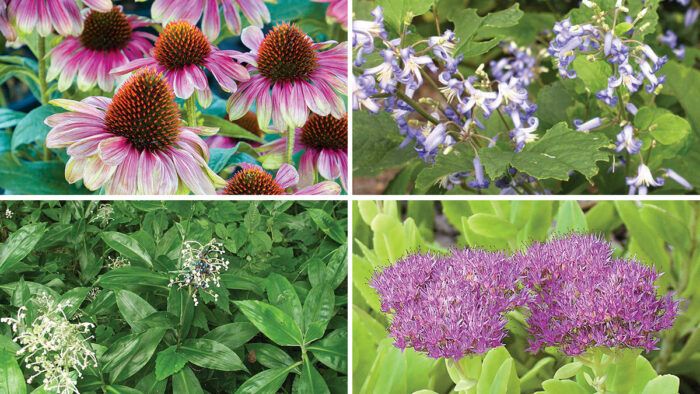 In Andy Brand's article Unusual Fall Perennials, he discusses some out-of-the-box plant picks for this spectacular time in the garden:
"As we reluctantly accept the inevitable and begin preparing our gardens for winter, we can ease the transition by planting selections that provide color and excitement at this time of year. While many gardeners have traditionally turned to mums (Chrysanthemum spp. and cvs., Zones 5–9), sedums (Hylotelephium spp. and cvs., Zones 3–9), and goldenrods (Solidago spp. and cvs., Zones 3–9) to extend the gardening season, many also long for something different."
Below, you'll find fantastic perennials that are excellent but have remained uncommon in fall gardens. Looking for even more unexpected fall standouts? Make sure to check out Andy's article.
---