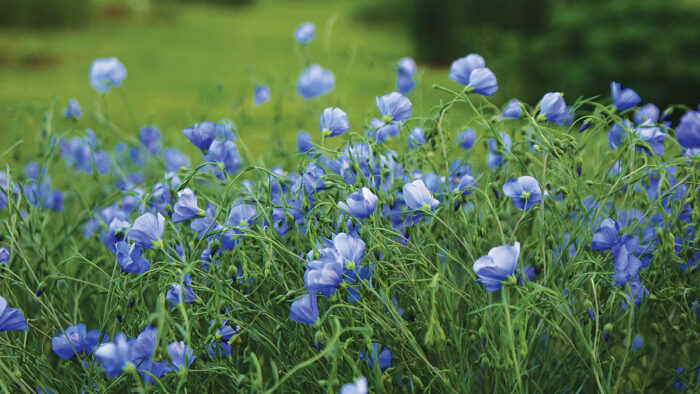 In Paul Westervelt's article on perennial upgrades, he explains the benefit of stepping out of your comfort zone and trying new versions of tried-and-true plants:
"After whiffing a few times, consumers and pros alike may be tempted simply to stick to time-tested varieties. But some of those varieties aren't what they once were. In other cases, they've been upgraded in meaningful ways that improve the gardening experience—better habit, longer bloom time, enhanced disease resistance. Before you swear off new plants forever, consider these classic upgrades."
To help you find plants that won't make you say, "Ugh, I should have just stuck with the original," we asked regional experts to pick four improved versions of fan-favorite plants. All of these plants have at least one of the characteristics that Paul lists above—better habit, longer bloom time, enhanced disease resistance—and sometimes all three. Find improved plants for the Mountain West below, and for even more improved classics, check out Paul's article 8 Better Perennial Plants to Grow Over the Classic Varieties.
---
1. 'Shimmer' evening primrose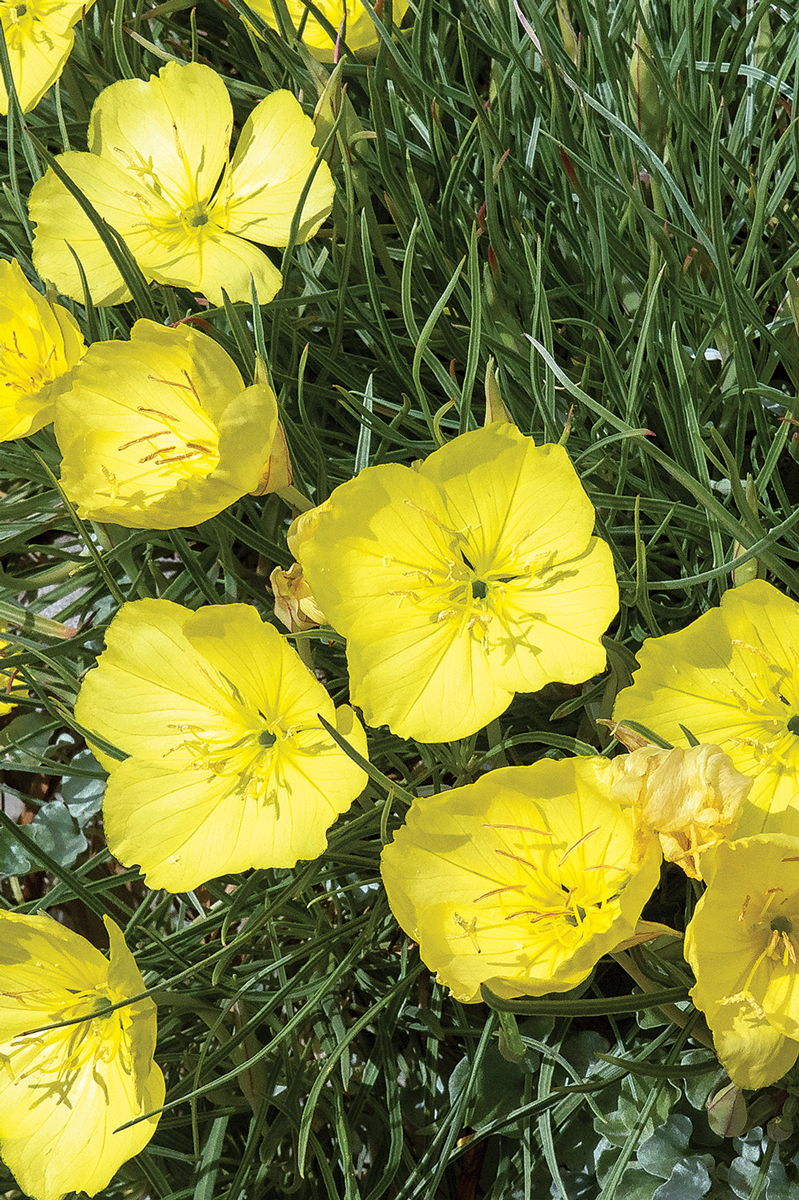 Name: Oenothera macrocarpa subsp. fremontii 'Shimmer'
Zones: 4–8
Size: 6 to 8 inches tall and 15 inches wide
Conditions: Full sun; dry to average, well-drained soil; thrives in poor, rocky soil
Native range: Central Great Plains
I'm fond of lining paths with floral beacons for summer evenings—especially the large, luminescent flowers of long-blooming evening primrose. As dusk approaches, the blooms are alive with native bees and then sphinx moths. This special seedling of the Great Plains sub­species appeared in my former garden with extremely narrow, almost grasslike silver leaves. It has a third the girth of the beloved but sprawling straight species; its refined texture, compact habit, and pretty combination of silver and pale yellow earned it a patent. 'Shimmer' is now part of the 2022 lineup of the Plant Select program, which promotes plants that thrive in our region and beyond. 
2. 'Taylor' red cedar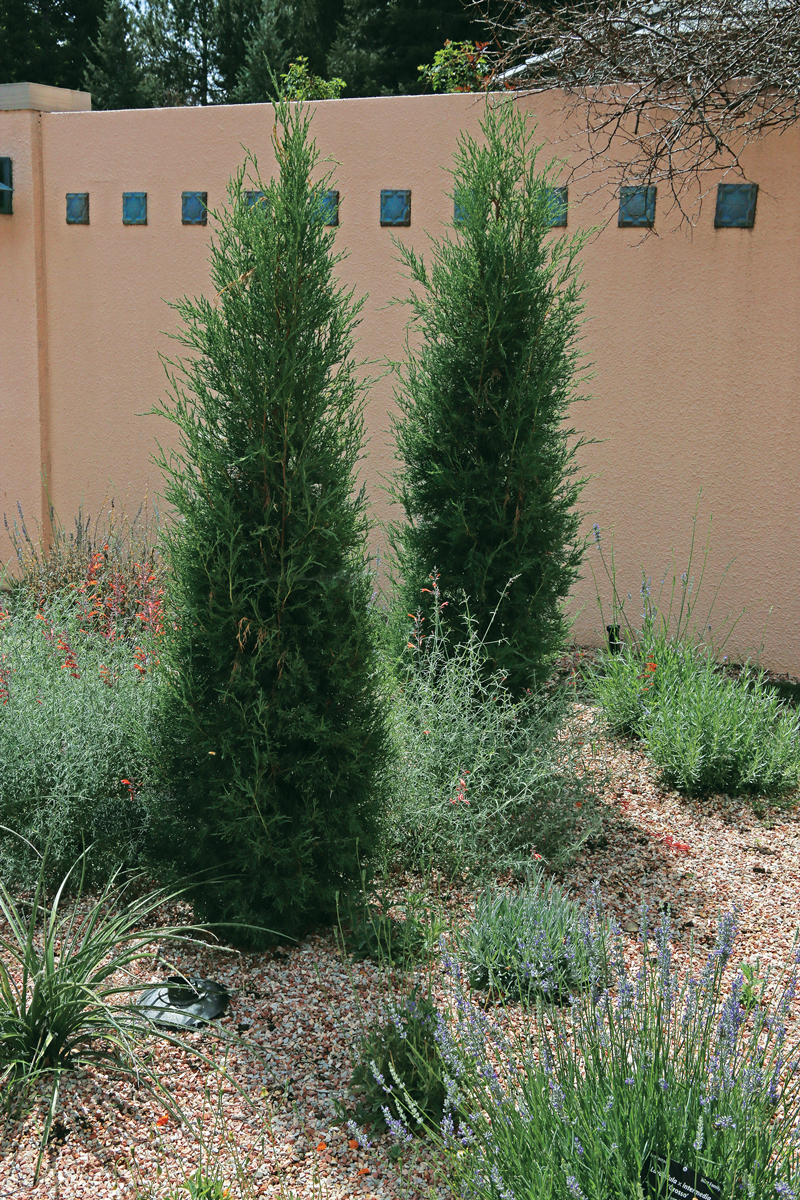 Name: Juniperus virginiana 'Taylor'
Zones: 4–9
Size: 15 to 20 feet tall and 3 feet wide
Conditions: Full sun; well-drained soil
Native range: Eastern North America, including the Great Plains
Tree-form junipers are handsome, hardy, drought resistant, and wind tolerant, but upright selections can splay or break with heavy snow loads, ruining their shape for years to come. 'Taylor' bucks this trend with an extremely dense, tight growth habit. The drier and tougher the growing conditions, the stronger and more resistant to breakage it becomes. Its finely textured, muted gray-green foliage blends into our sunny, dry landscapes whether the plant is used in a formally symmetrical design or with more naturalistic placement. 'Taylor' is a female selection that bears tiny, dark blue fruits that are hard to spot, except by hungry birds.
3. 'Ultra Violet' sage
Name: Salvia 'Ultra Violet'
Zones: 5b–10
Size: 15 to 18 inches tall and 18 to 30 inches wide
Conditions: Full sun; medium to dry, well-drained soil
Native range: Hybrid of two North American species
This shrubby, fine-textured sage brings the pollinator-friendly, long-blooming flowers of beloved autumn sage (Salvia greggii and cvs., Zones 7–9) to gardens in colder zones, blooming here from midsummer until hard frost. In my former garden, a nonhardy pink S. greggii crossed with a wild dark blue sage from West Texas that I had grown from seed. I collected seed of the blue sage, expecting to get more seedlings of the same, and one seedling popped up looking different; it became 'Ultra Violet'. It has survived and thrived in many locations in Zone 5b over the past 15 years and is a 2022 Plant Select pick. The woody stems should be cut back to strong new buds in spring.
4. Spanish blue flax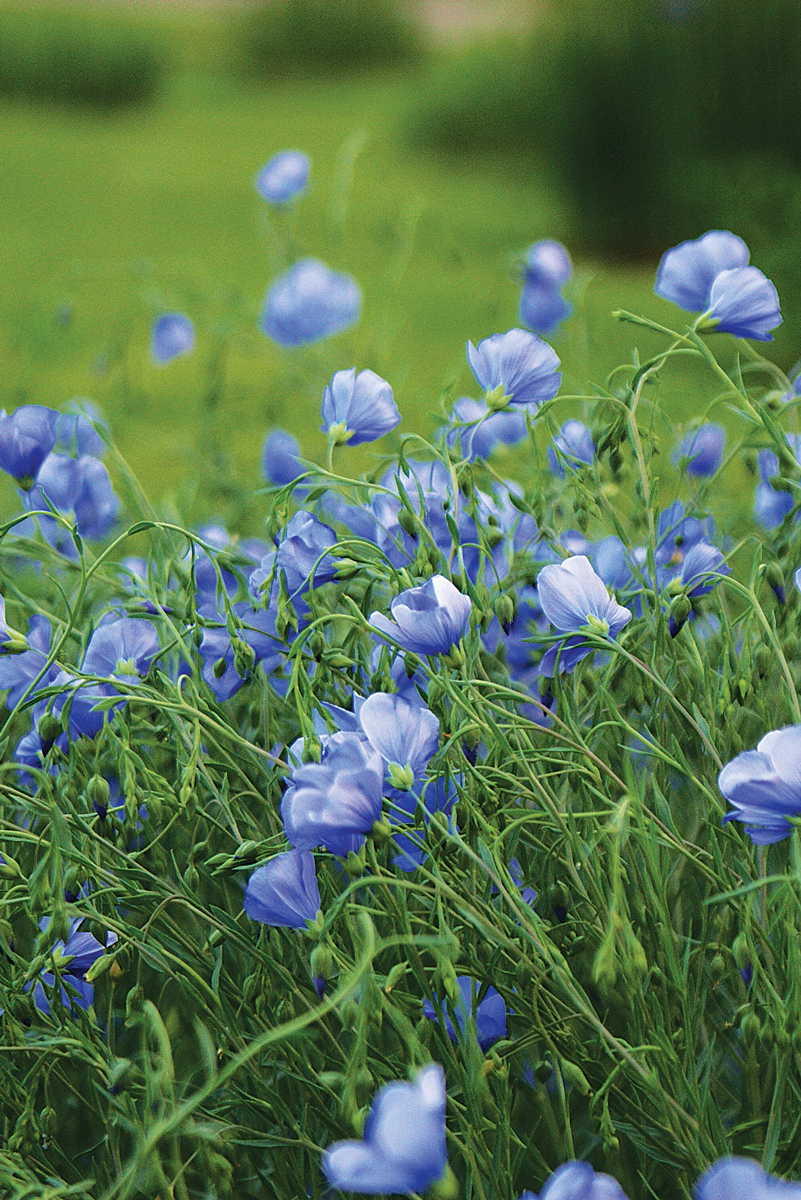 Name: Linum narbonense
Zones: 5–8
Size: 15 to 18 inches tall and 18 to 24 inches wide
Conditions: Full sun; medium to dry, loose, well-drained soil
Native range: Western and central Mediterranean region
This Plant Select blue flax is a rare example of an Old World species that is a better garden plant for our region than the native one. Our ubiquitous western blue flax (Linum lewisii, Zones 3–9) is a pretty but short-lived and weedy thug that's best left to the wildest parts of a garden. Spanish blue flax is longer-lived, with a more domed habit, and is very modest about seeding. Its flowers are a bit larger and deeper blue than those of western blue flax and are also longer blooming for the first half of summer. I like to plant it with orange California poppies (Eschscholzia californica, Zones 8–10), my preferred garden thugs, which are much easier to hoe or pull than tenacious western blue flax seedlings.
---
Lauren Springer is a garden designer and horticulturist at the Gardens on Spring Creek in Fort Collins, Colorado. She has authored five books, including her bestseller, The Undaunted Garden.