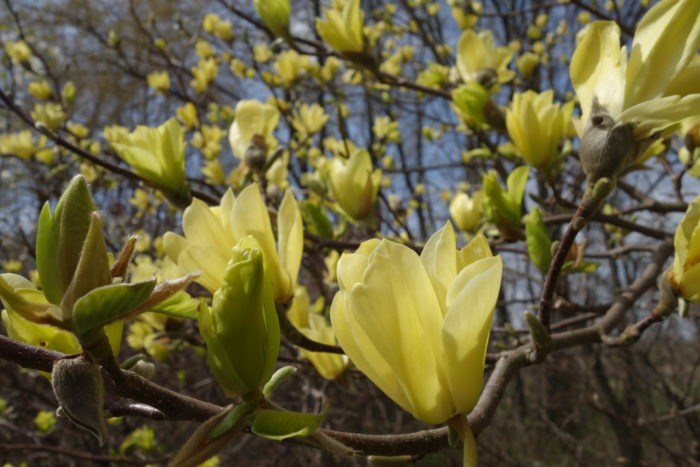 For most of the country, this has been the spring that refuses to arrive. But whether warm, sunny spring days have FINALLY arrived for you, or winter is still hanging on, I thought today we could celebrate with some warm, sunny plants that bring the sunshine no matter what the weather does. What gold flowers do you like?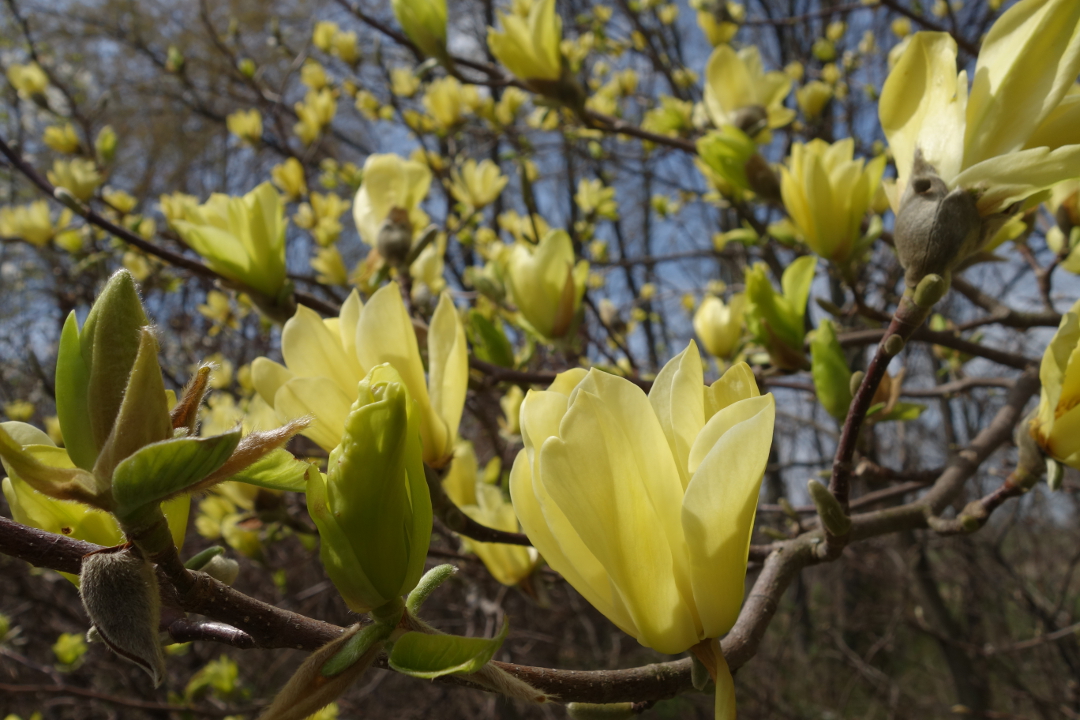 Magnolia 'Butterflies' (hybrid magnolia, Zones 5–9). Deciduous magnolias are one of the sunniest signs of spring, and the pale yellow selections are particularly wonderful. Just remember that the yellow color comes from hybrids with Magnolia acuminata, which is a large forest tree, reaching as tall as 70 feet! The hybrids are smaller, but they still become bigger trees than your average spring blooming magnolia.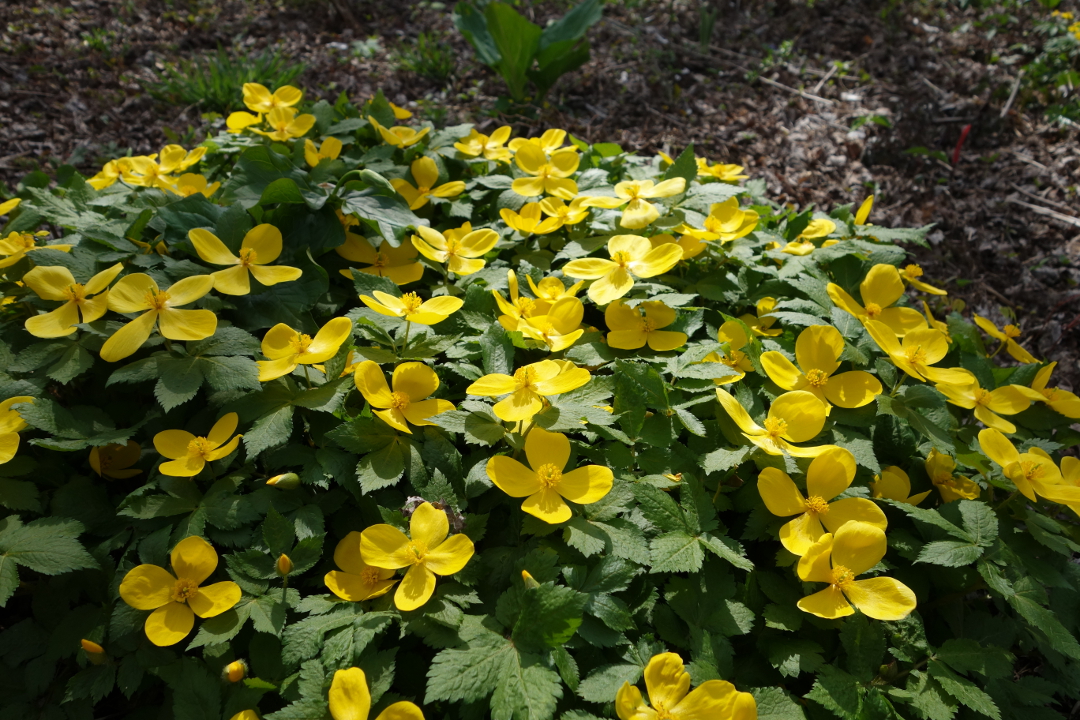 Hylomecon japonica (Japanese forest poppy, Zones 5–8) welcomes spring with cherry flowers of bright yellow. Easy to grow in shade, it doesn't seed or become aggressive, unlike other similar yellow, shade-growing poppies.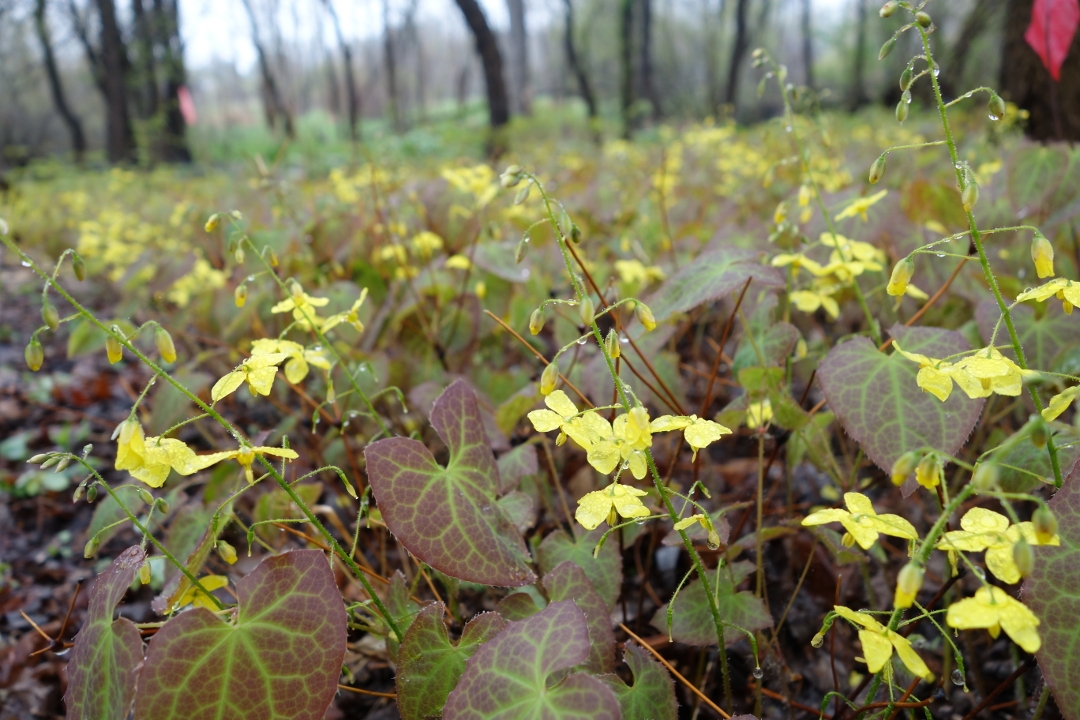 Epimedium × versicolor 'Sulphureum' (Bicolor barrenwort, Zones 5–8) is an ideal plant for a tough, shaded sight. Tolerant of dry shade, this delicate-looking plant is actually very vigorous and will spread to form a beautiful ground cover of airy foliage and graceful pale-yellow flowers.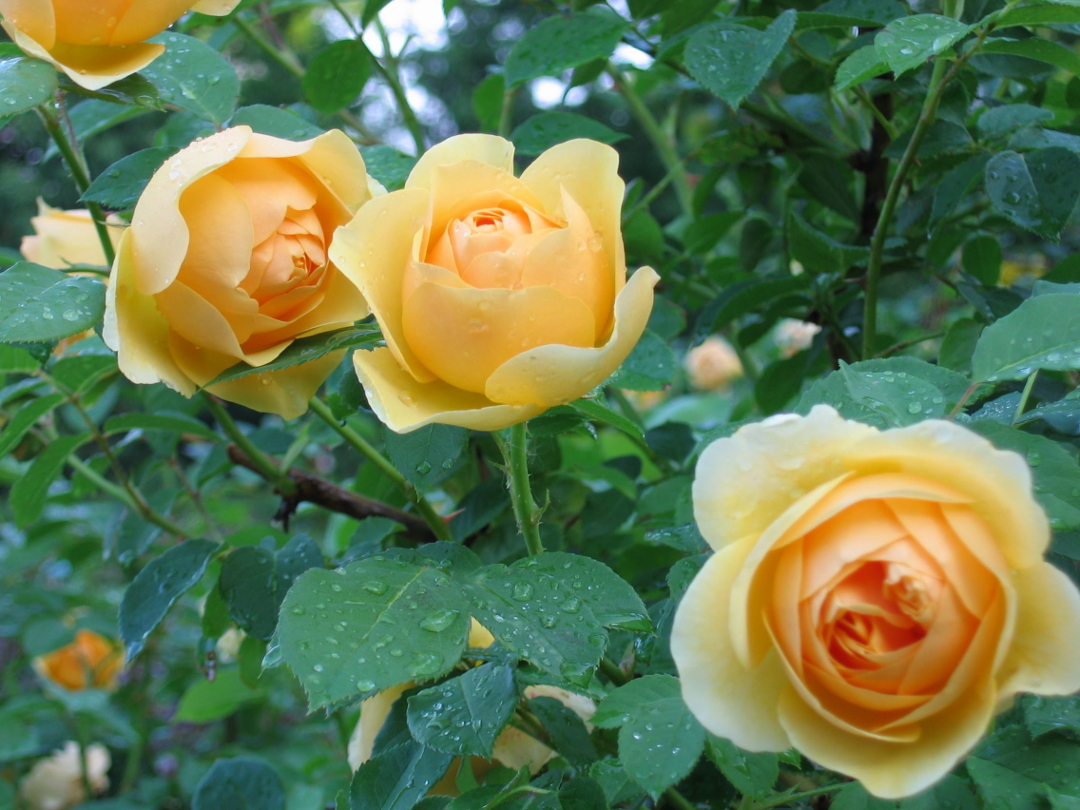 'Graham Thomas' is one of the oldest of the David Austin English roses but still one of the best. It has big, cupped, warm gold flowers with a delightful fragrance. Like many roses, it can get foliar disease, and the plant can be a bit rangy and ragged, but I'm willing to forgive a lot of sins for those perfect blooms.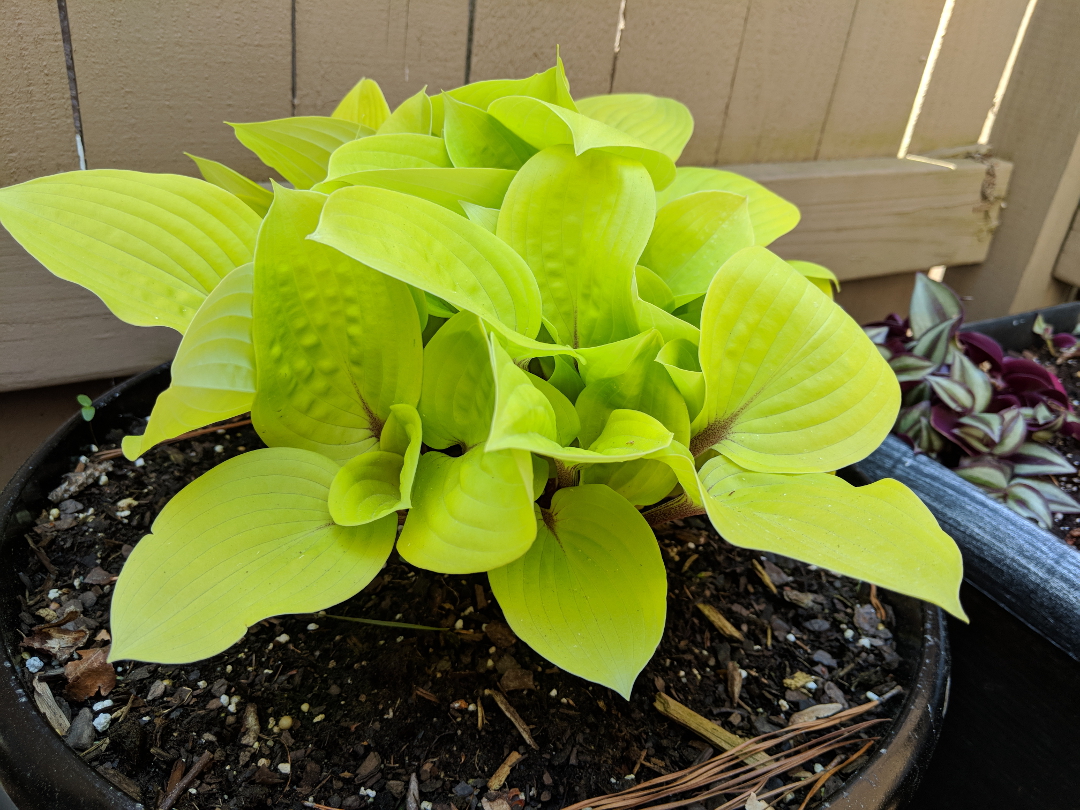 Hosta 'Fire Island'. The yellow-leaved hostas are either virescent, meaning the leaves emerge gold in the spring and then fade to green, or lutescent, meaning they start green and turn gold over the season. This is a virescent variety, and one of the best. The vigorous plants simply glow when they first push out of the ground.