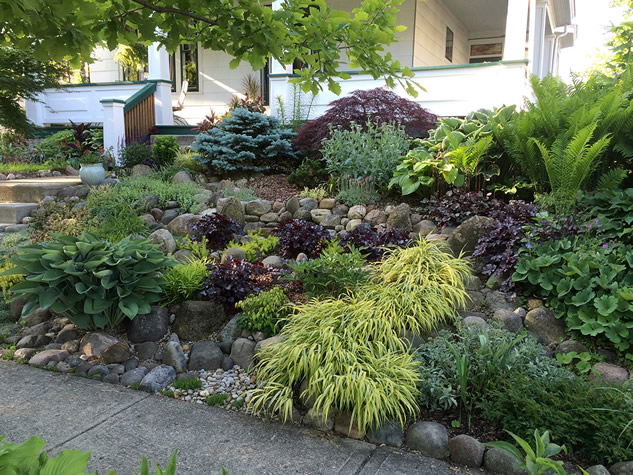 If a cherry tree falls in Ohio, and no one hears it, did it make a sound? It doesn't matter, because Tim Vojt knows how to make it work. Thanks for checking in Tim!
"When Michelle Gervais photographed my front yard in the summer of 2013, this portion was shaded by an enormous cherry tree. We had to cut the tree down in spring of 2014 and consequently I had to do a bit of reworking of the hill, as I found out what could take more sun and what couldn't. Eventually it will be shady again. The bur oak in the easement is already stretching across the sidewalk toward the sun and a new 'Appalachian Red' Redbud will grow to be a small replacement for the cherry tree. For now, the cherry tree trunk is a sad reminder of what was lost and a great, repurposed container-pedestal."
Keep sending in photos, everyone! Whether you've never shared before or you've been featured multiple times, we want to see your garden! Email a few photos and the story behind your garden to [email protected].
Do you receive the GPOD by email yet? Sign up here!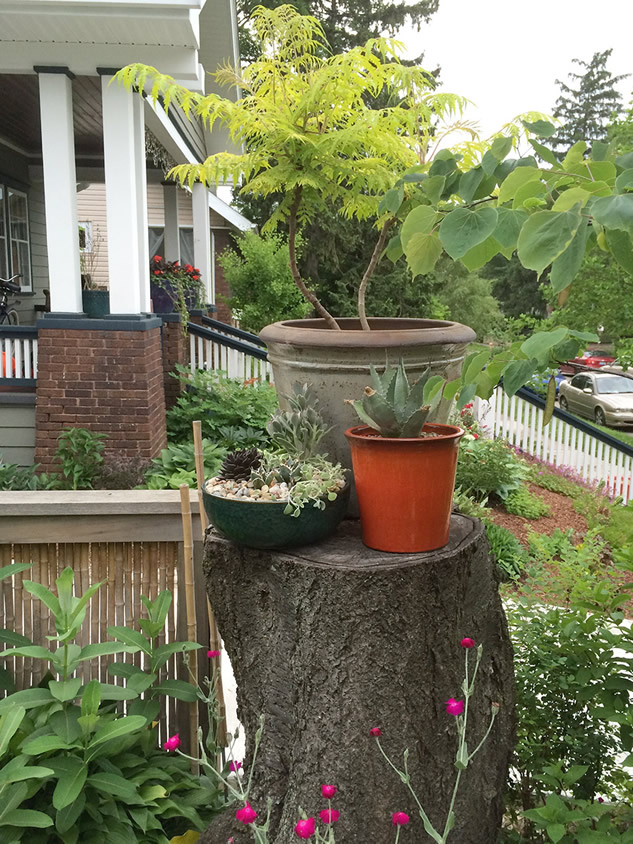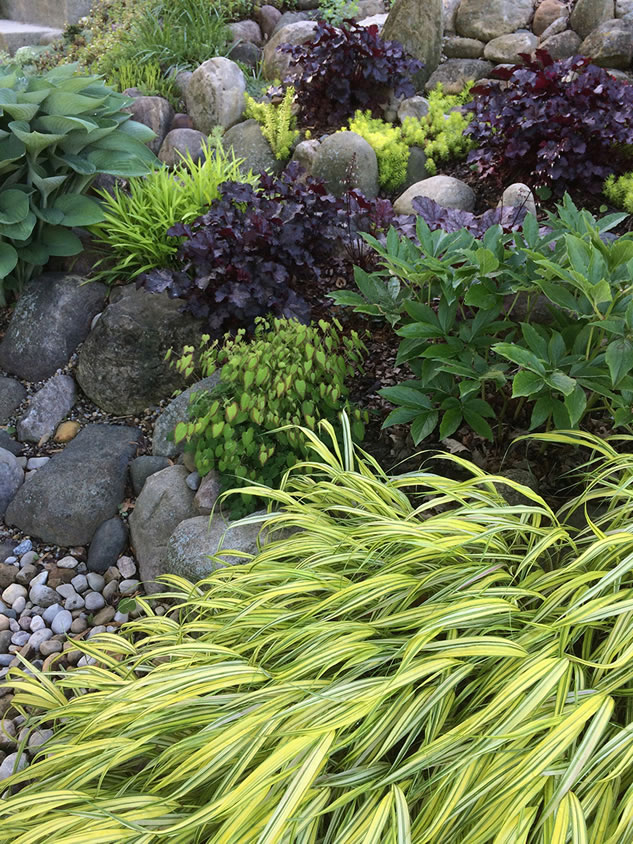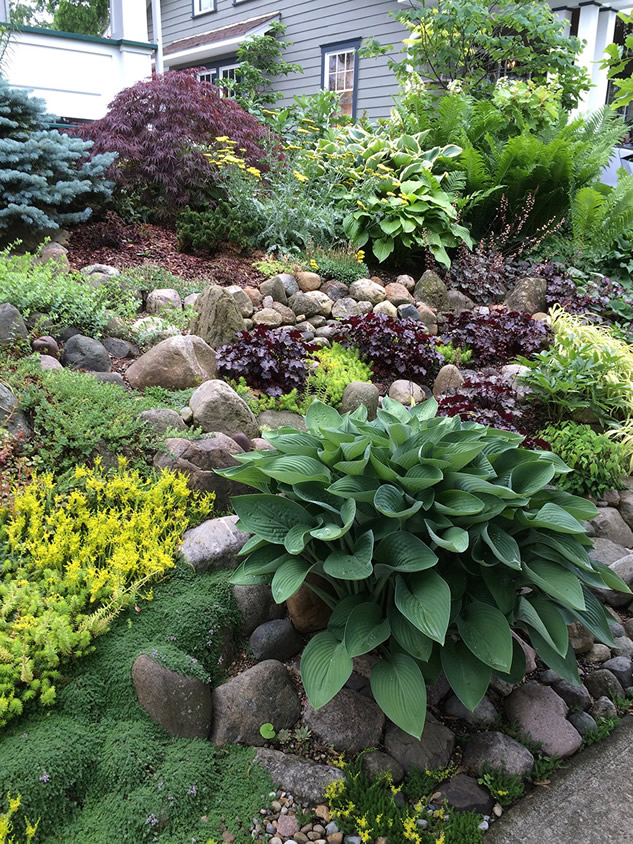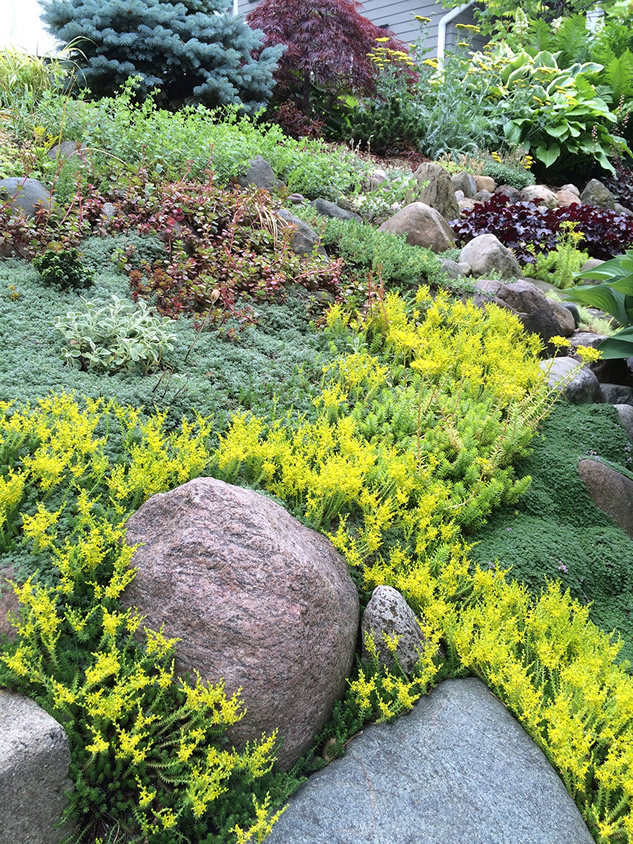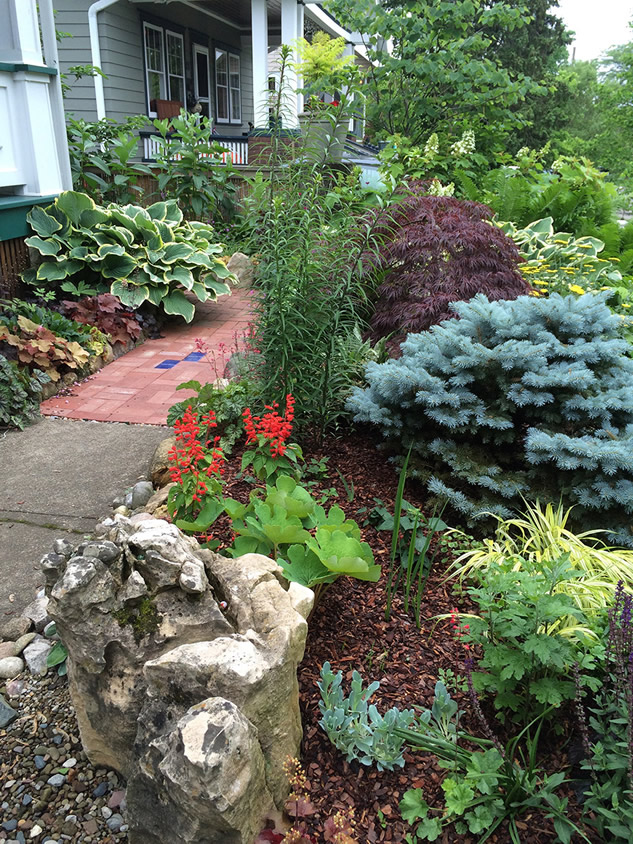 To see more of Tim's garden, check out 'Taming a Slippery Slope" in issue #158! Bonus – here are some Plant ID's from that article.