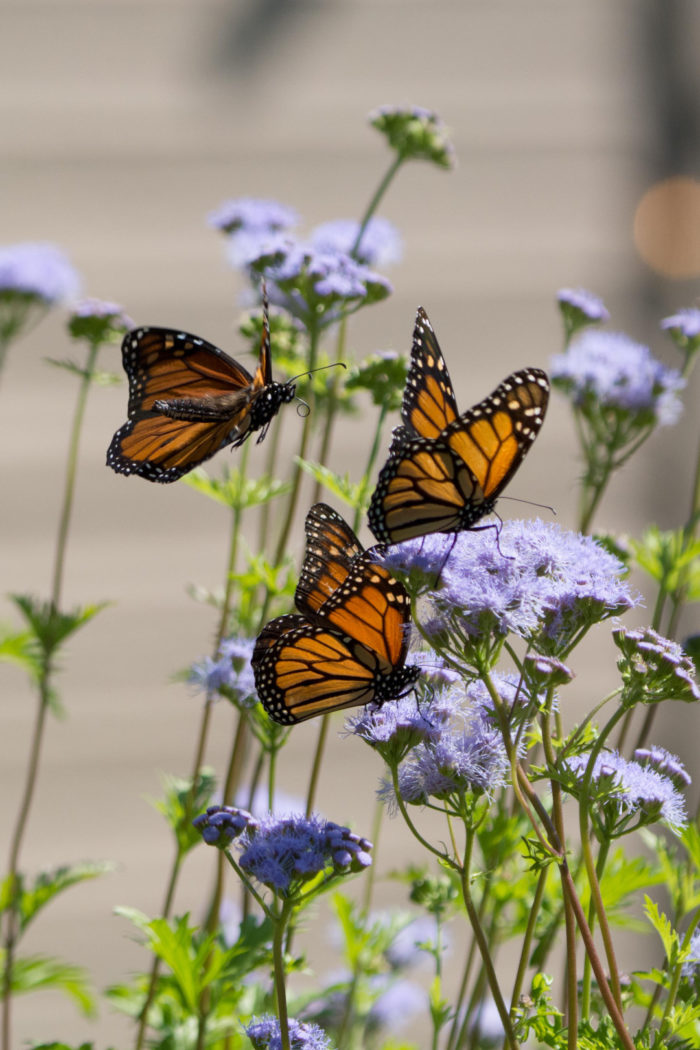 Today's photos come from Linda Kennedy, who is taking us all on a visit to her talented gardening friend in Dallas.
Van Johnson has become the gardening guru here in the Oak Cliff neighborhood of Dallas. Several years ago Van started a Facebook gardening page, Oak Cliff Gardeners, and it has grown to more than 3,000 members, most of whom live in the immediate area. It is not only an educational page but also a wonderful place for all to ask questions, get help, and share photos of our gardens. We spread goodwill among each other with the goal of nurturing and preserving nature.
Van's home is on a relatively small plot of land, common to most of us living here, roughly 50 feet by 150 feet. But he has transformed his property into a literal nature nook. He has turned the city easement (alleyway) behind his house into an Advanced Certified Wildlife Habitat; it's bird friendly and is a monarch waystation. He has also, with permission, taken over several other neighboring easements, handcrafting about 300 feet or so of otherwise wasted space into a natural landscape. He often repurposes what most would consider junk (old stone, bricks, etc.) to form the pathway throughout.
He has been instrumental in arranging seed and plant swaps in the area and continually gives away starter plants taken from his garden. He's also been instrumental in beautifying many public areas and asks for volunteers to help. Such projects include an overgrown hospice care facility, the Texas Theatre, and so many more.
The monarch migration has arrived in our area. Van has been updating us regularly as to when to expect them. The prediction was that they would arrive September 29 and that held true. On September 29, Van announced on the Facebook page that his beautiful butterfly garden had dozens of monarchs, and he invited everyone on the page to come observe. So many, from toddlers to seniors, come to witness this amazing spectacle.
Van is a wealth of information and will gladly share everything he knows with you.
I am fortunate not only to be a member of Oak Cliff Gardeners but also to live less than a mile away. Each time I visit, Van teaches me something new.
These are some pictures I've taken in Van's garden.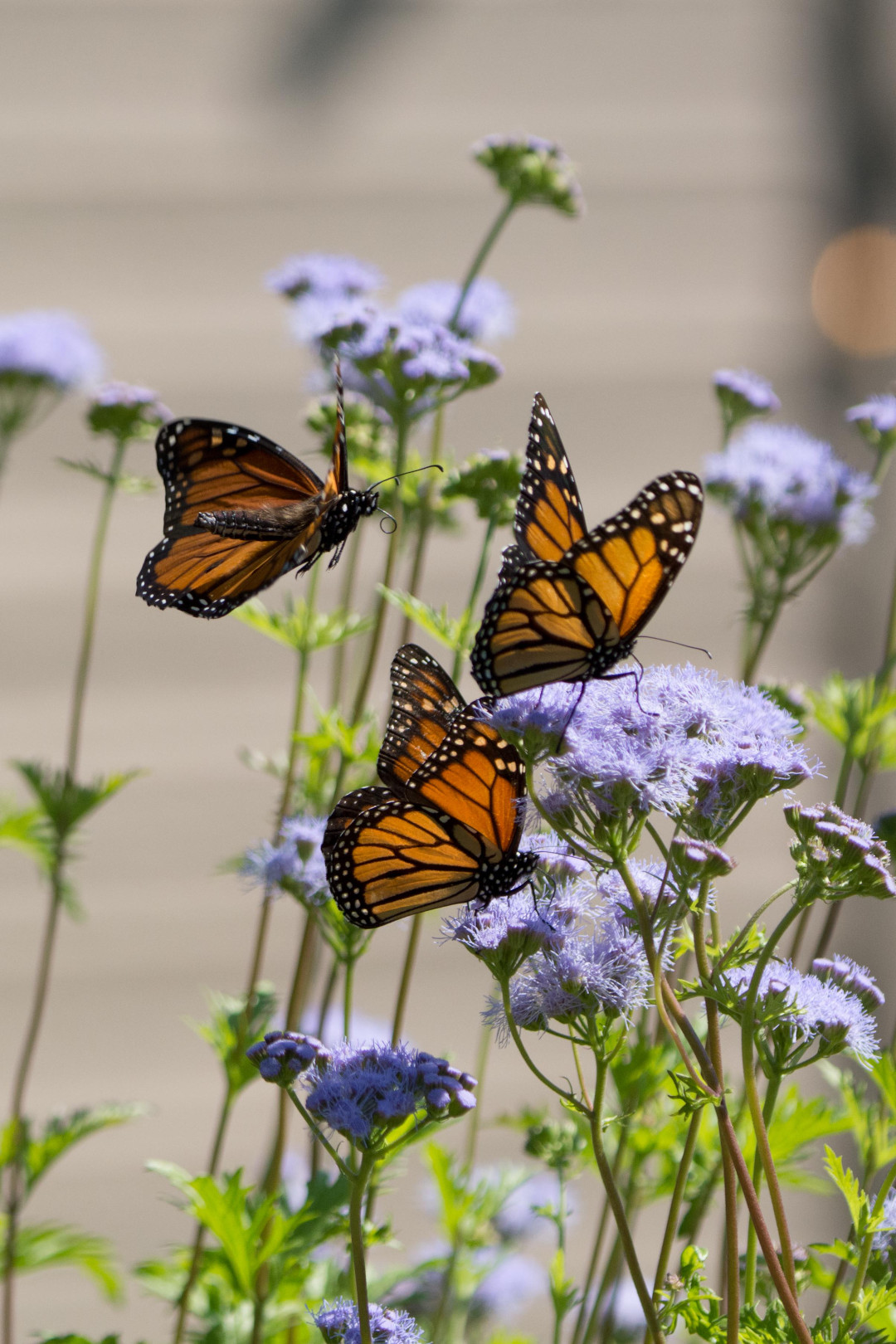 Migrating monarch butterflies stop by to fuel up on Gregg's mistflower (Conoclinum greggii, Zones 7–10).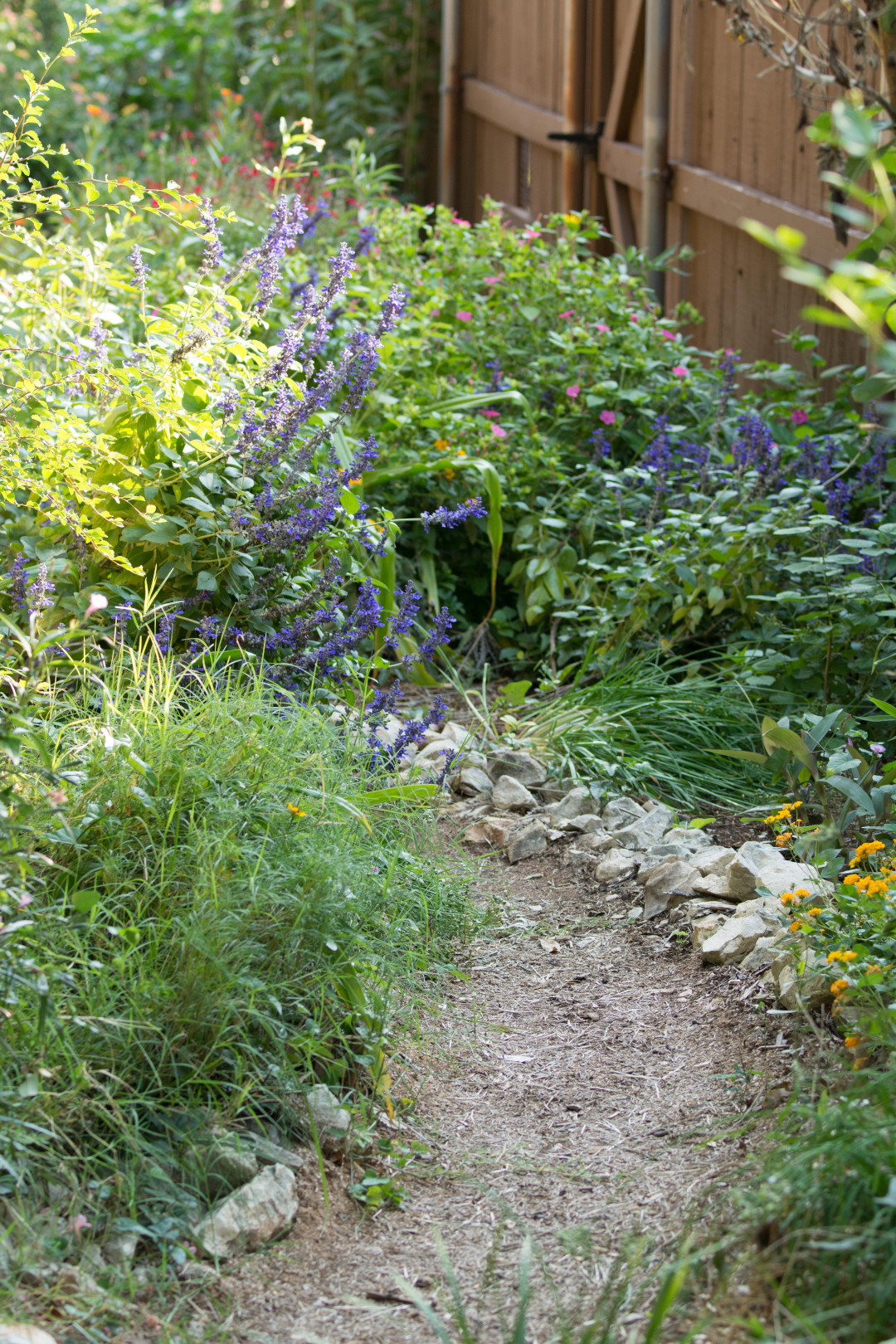 A simple path leads through the lushly planted garden, full of beautiful flowers for humans and wildlife.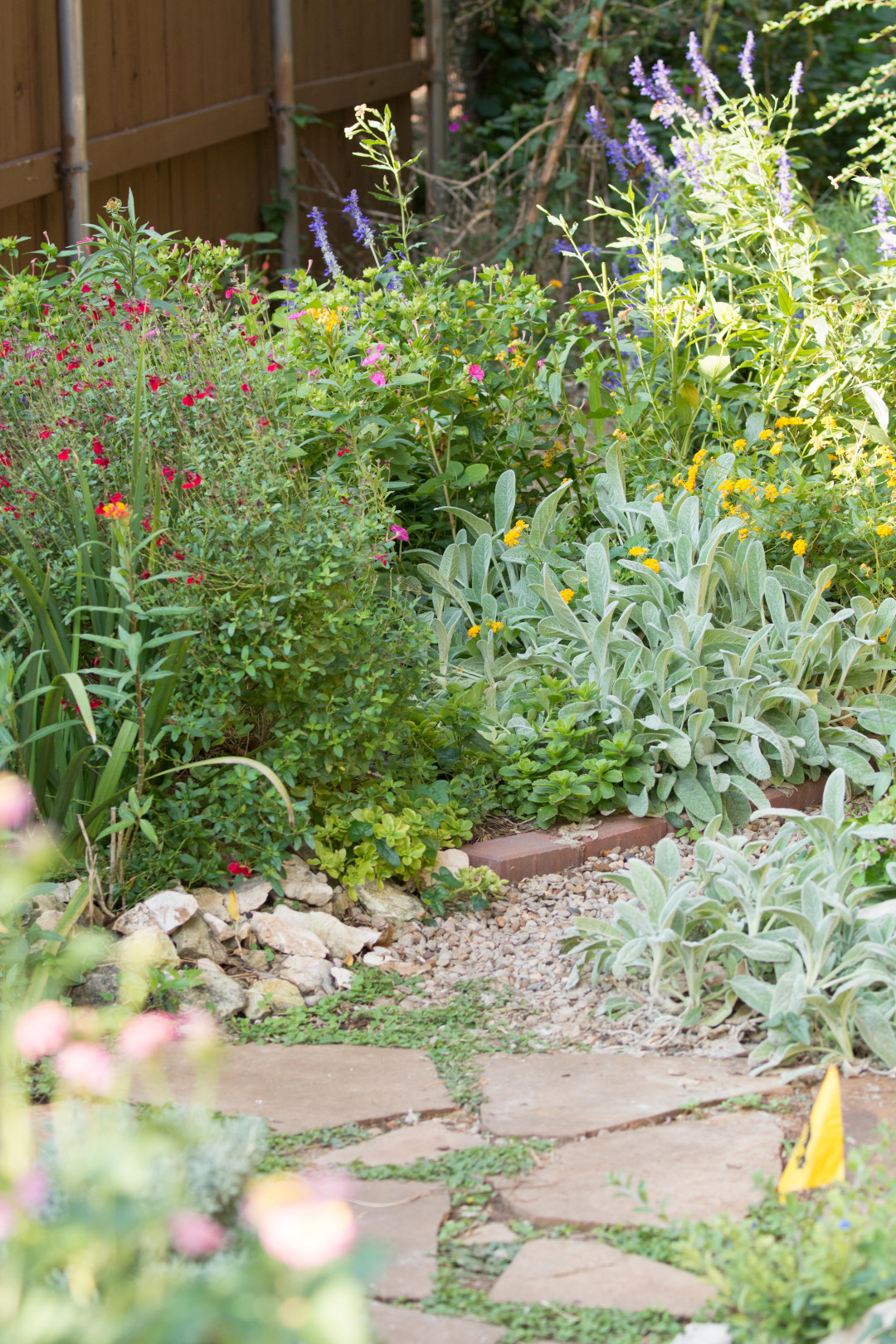 Silver foliage shows off surrounding flowering plants.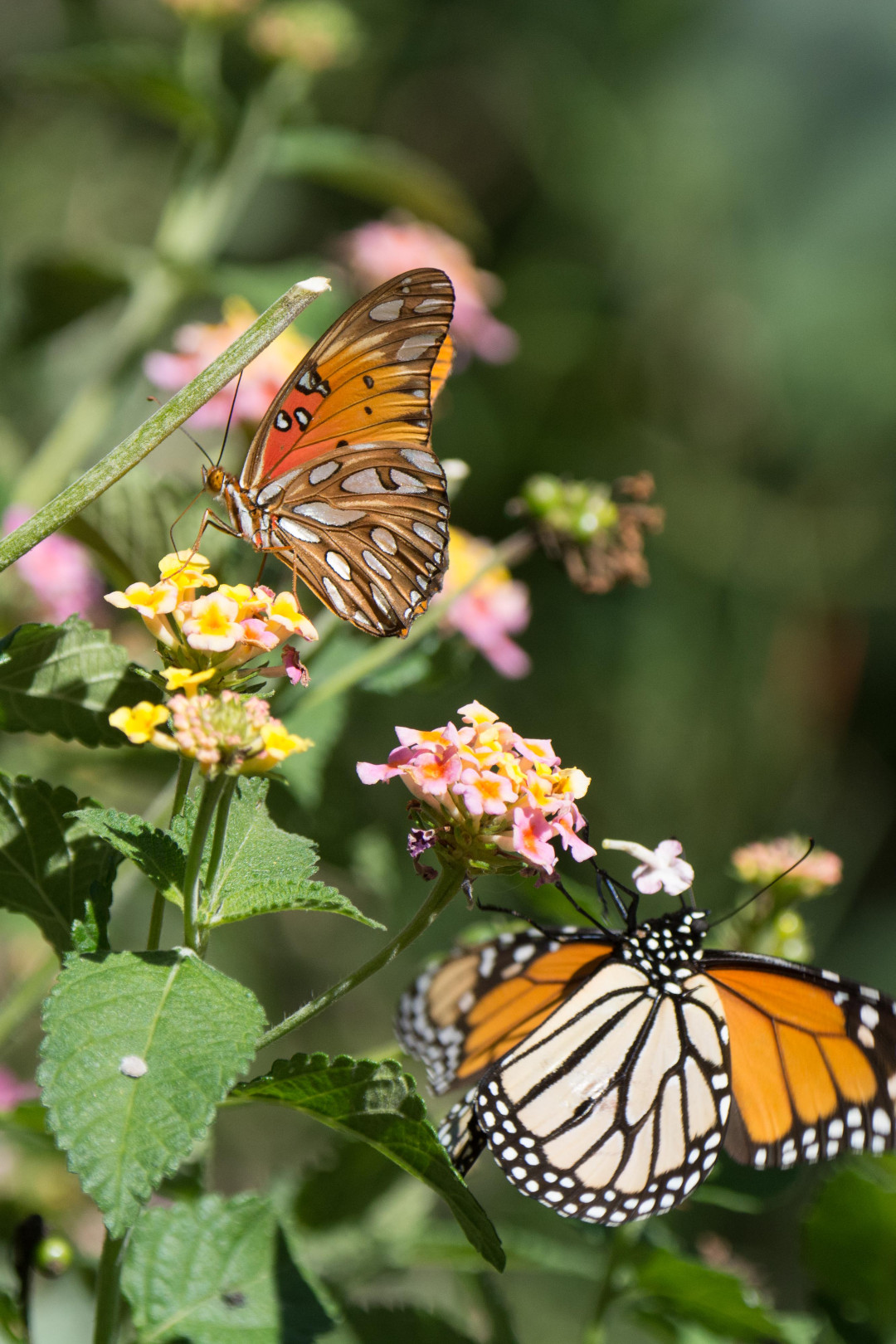 Many different species of butterflies love to sip on the nectar of lantana (Lantana camara, Zone 8–10 or as annual).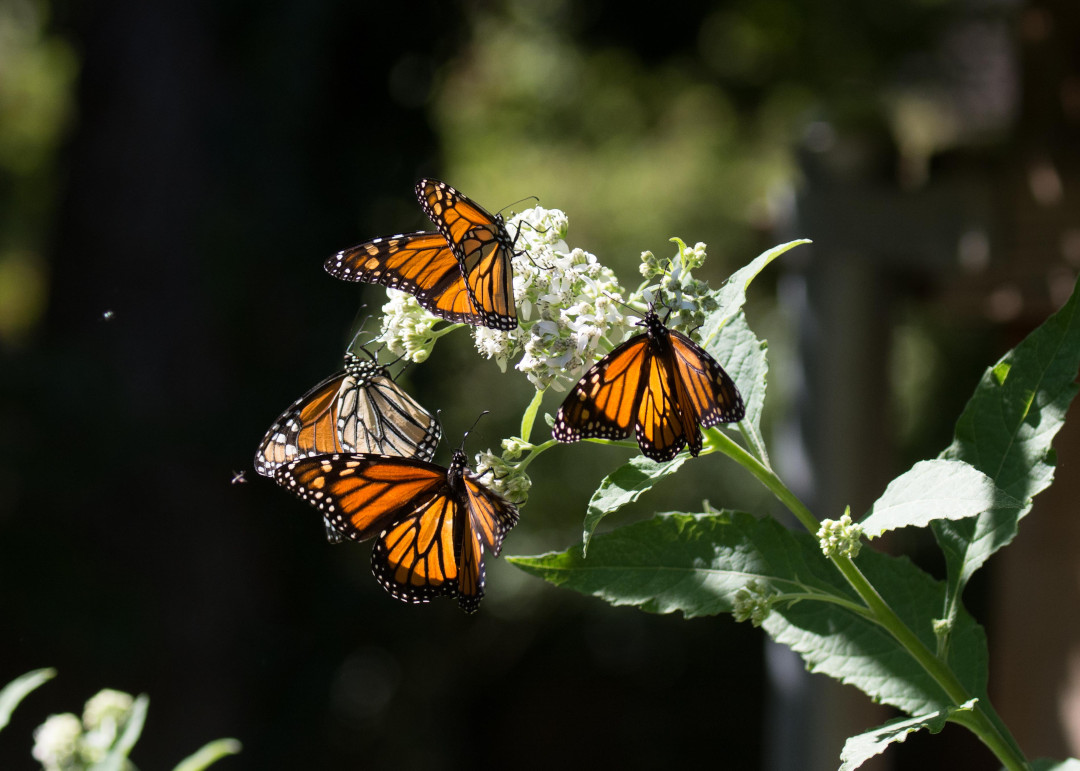 The long flight south to Mexico requires lots of energy, so providing ample nectar plants in late summer and fall is key to helping monarch butterflies thrive.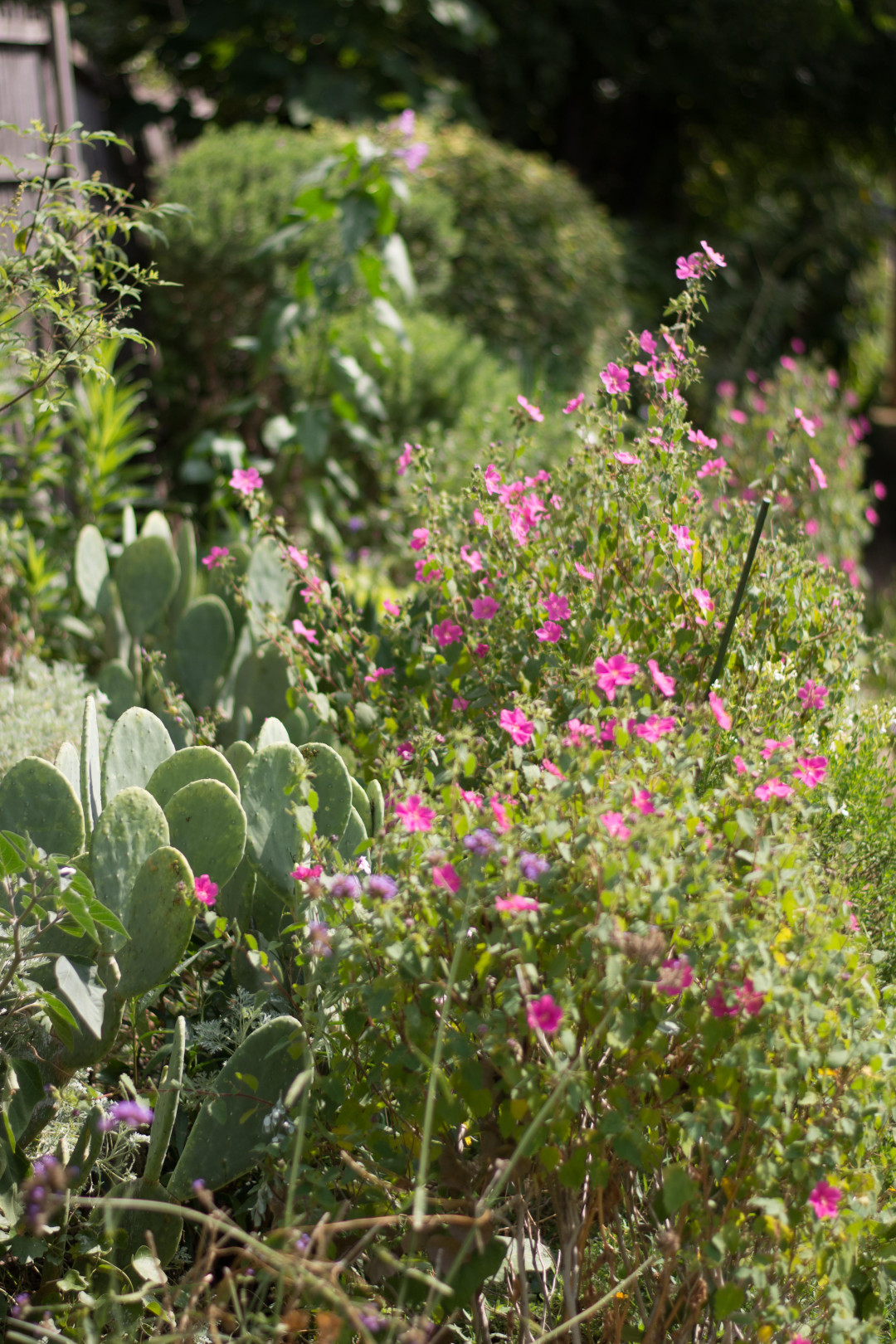 The pads of a prickly pear cactus (Opuntia species) make a beautiful contrast to airier plants.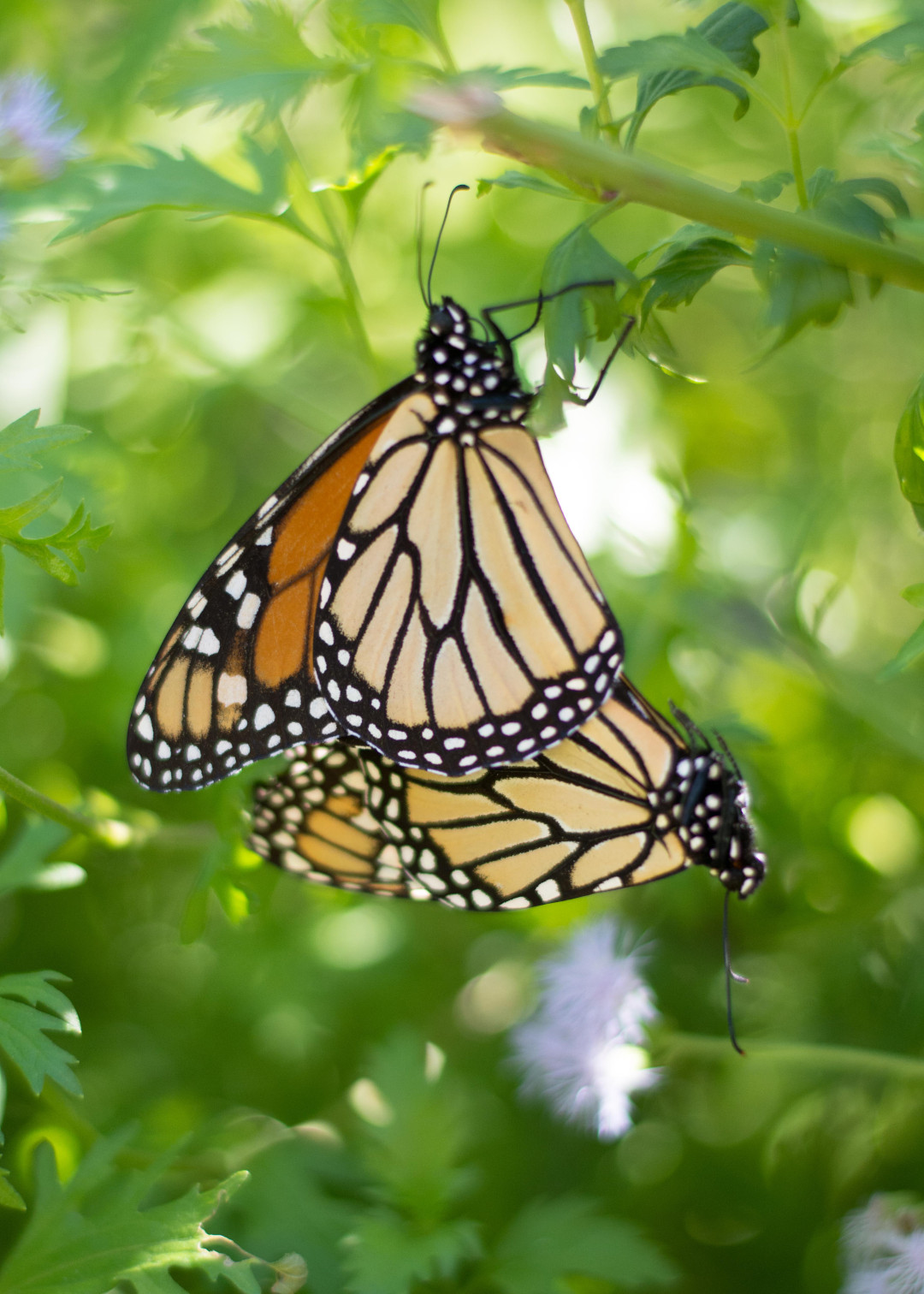 A pair of monarch butterflies get intimate on the mistflower.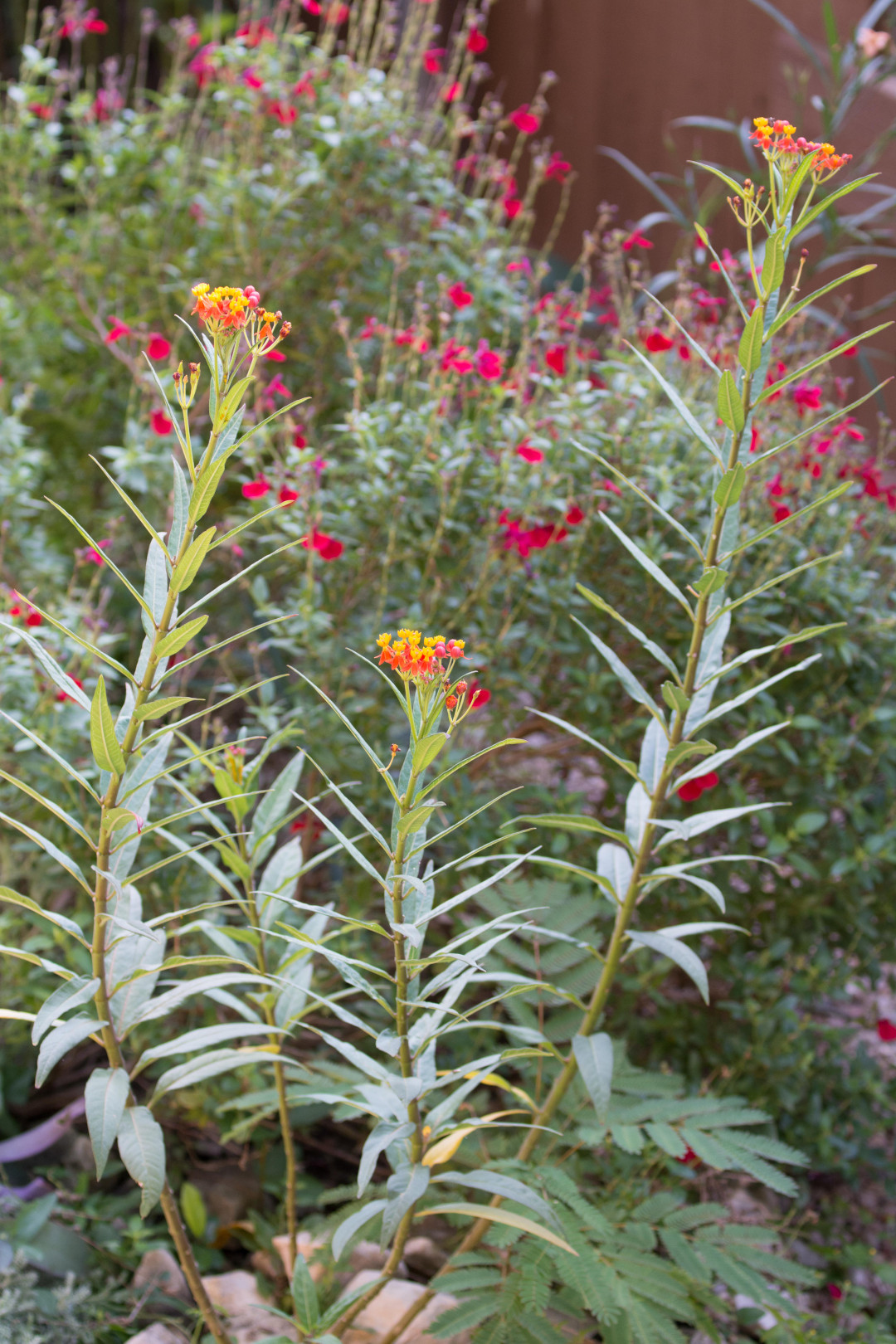 A red moment in the garden, with Mexican butterfly weed (Asclepias curassavica, Zones 8–11 or as annual) in the front and red salvia (Salvia greggii, Zones 8–10 or as annual) in the back.
Have a garden you'd like to share?
Have photos to share? We'd love to see your garden, a particular collection of plants you love, or a wonderful garden you had the chance to visit!
To submit, send 5-10 photos to [email protected] along with some information about the plants in the pictures and where you took the photos. We'd love to hear where you are located, how long you've been gardening, successes you are proud of, failures you learned from, hopes for the future, favorite plants, or funny stories from your garden.
If you want to send photos in separate emails to the GPOD email box that is just fine.
Have a mobile phone? Tag your photos on Facebook, Instagram or Twitter with #FineGardening!
You don't have to be a professional garden photographer – check out our garden photography tips!
Do you receive the GPOD by email yet? Sign up here.