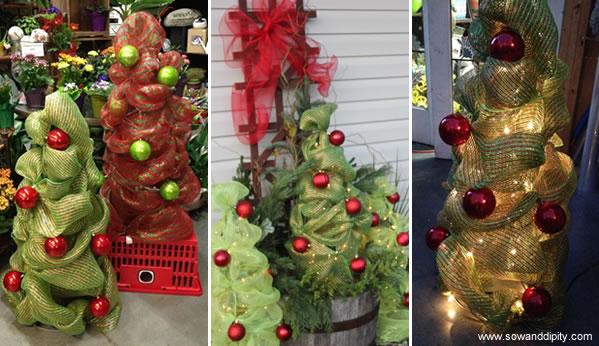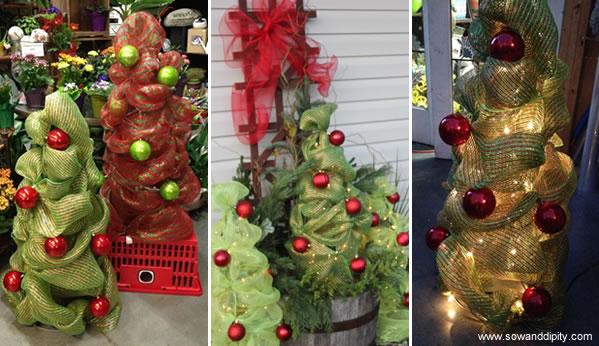 Pull your tomato cages out of the shed and give them the spotlight this holiday season with a little imagination and bling! The shape is already perfect – just add lights, mesh ribbon and ornaments and your garden will be ready for the season!
They are colorful by day, dreamy at night, and work inside or out!
Thanks to Shelley Levis from SowandDipity for sharing her beautiful tomato cage Christmas tree with us. She is a garden decorator, designer, plant whisperer, and craftinista, and currently manages a small vintage nursery west of the Rockies.
What other alternative Christmas tree ideas have you tried?