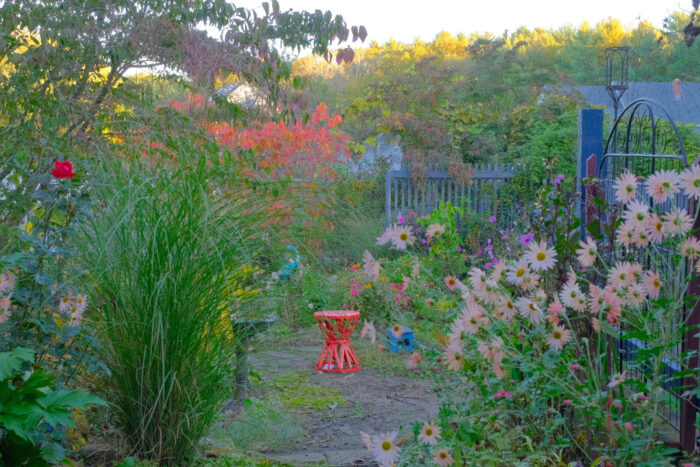 My name is Tingshu Hu. I live in Dunstable, Massachusetts (Zone 5b), but I love plants for warmer regions, such as canna (Canna hybrids, Zones 8–11 or as tender bulbs), crape myrtle (Lagerstroemia, Zones 7–10), Cordyline 'Red Sister' (Zones 9–11), and lotus (Nelumbo nucifera, Zones 4–10). I started my cannas indoors and planted them outdoors after the last frost. They started to bloom in July 4 and ended by the first frost. This year the first frost came on Oct. 31, about a month later than normal, so the cannas' flower stems grew very tall. Most of the pictures were taken on Oct. 27 and 28.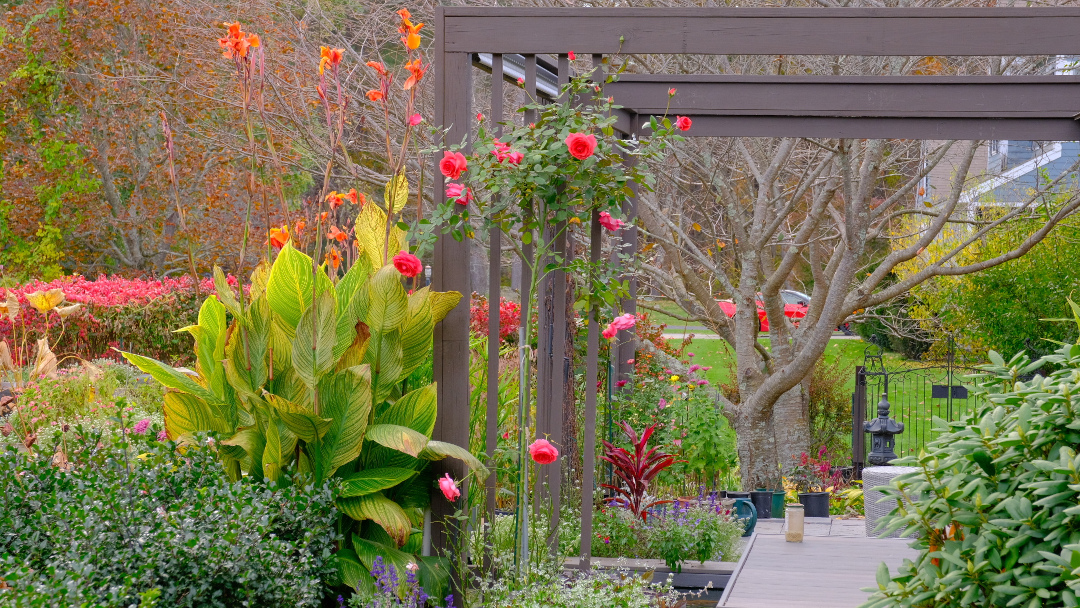 Here is a grouping of Canna 'Striata', Rosa 'America', and Cordyline 'Red Sister.' Rosa 'America' is new this year. We planted one last year, but it was killed by voles (all the roots were eaten). This year we made an underground cage to protect the new rose.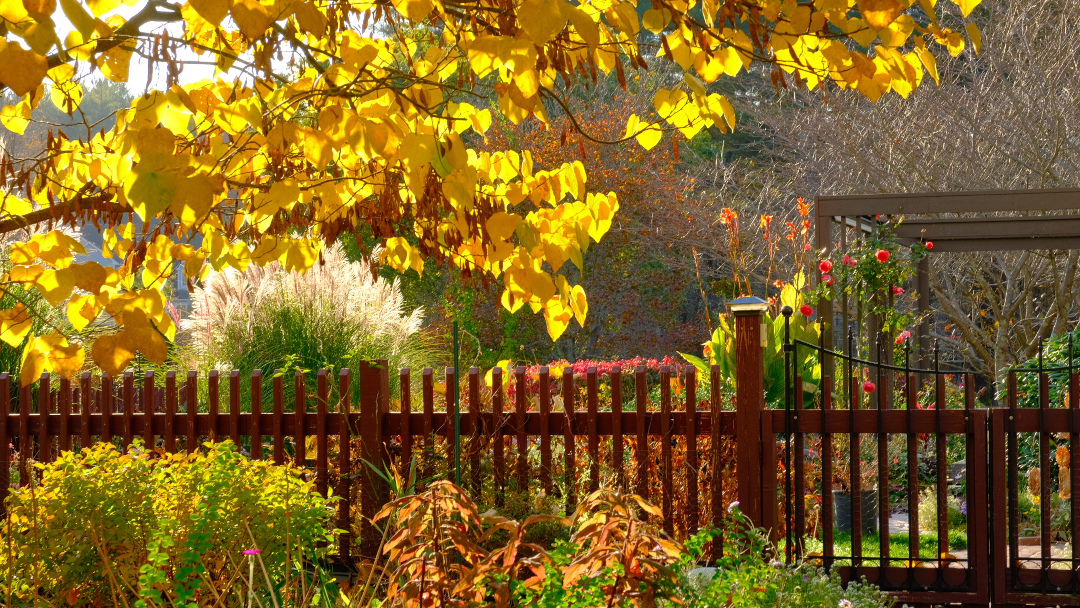 Redbud (Cercis canadensis, Zones 5–9), maiden grass (Miscanthus sinensis, Zones 5–9), 'Gold Mound' spirea (Spirea japonica 'Gold Mound', Zone 4–8)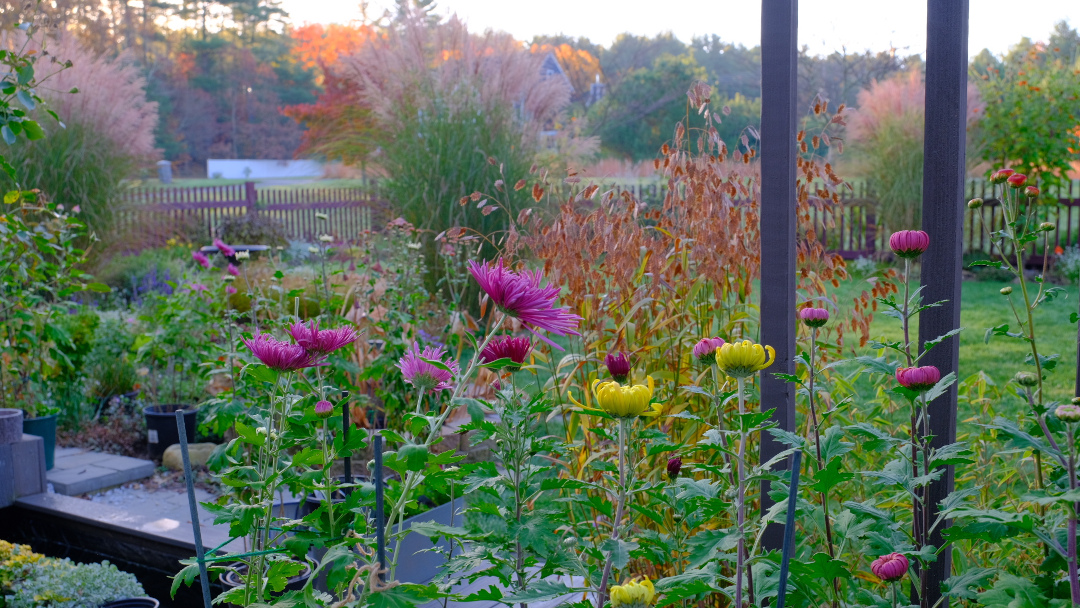 Several varieties of Chinese Chrysanthemum, northern sea oats (Chasmanthium latifolium, Zones 3–8)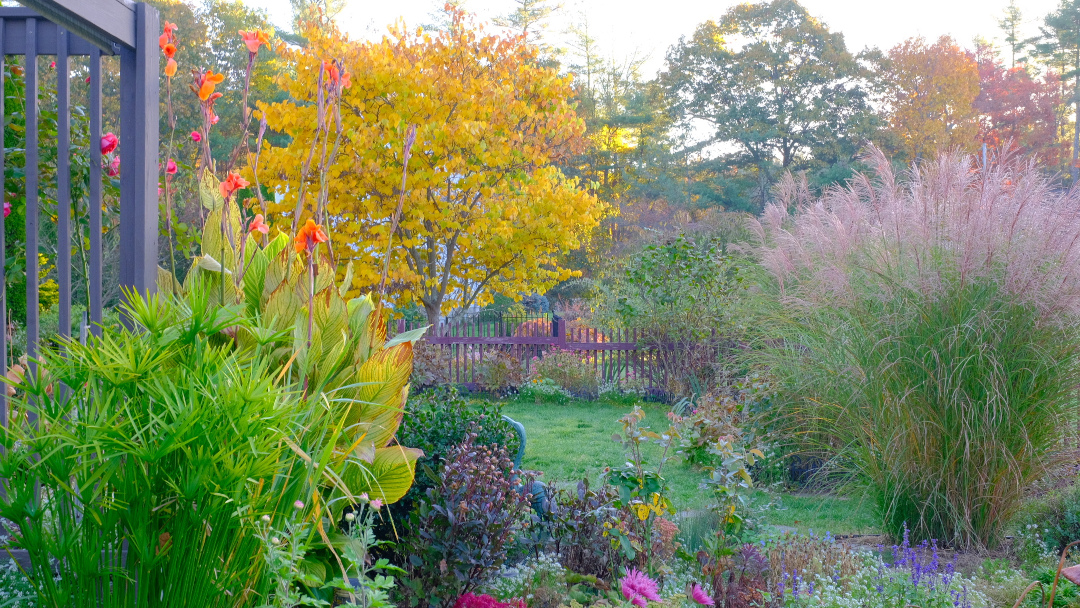 Cyperus papyrus (Zones 9–10) on the left, with canna, redbud, and maiden grass behind.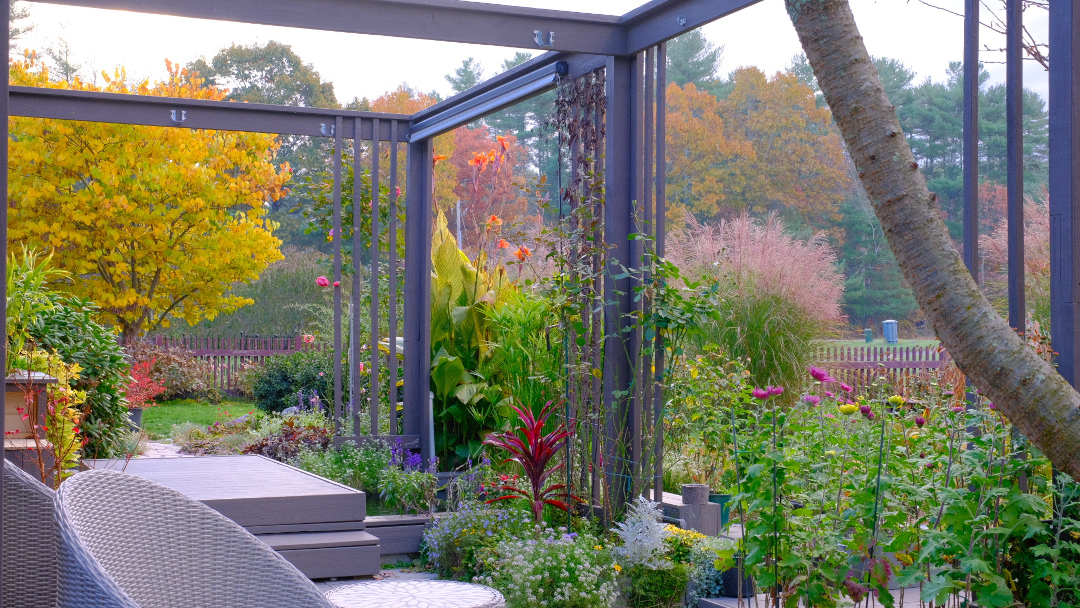 Looking out at the garden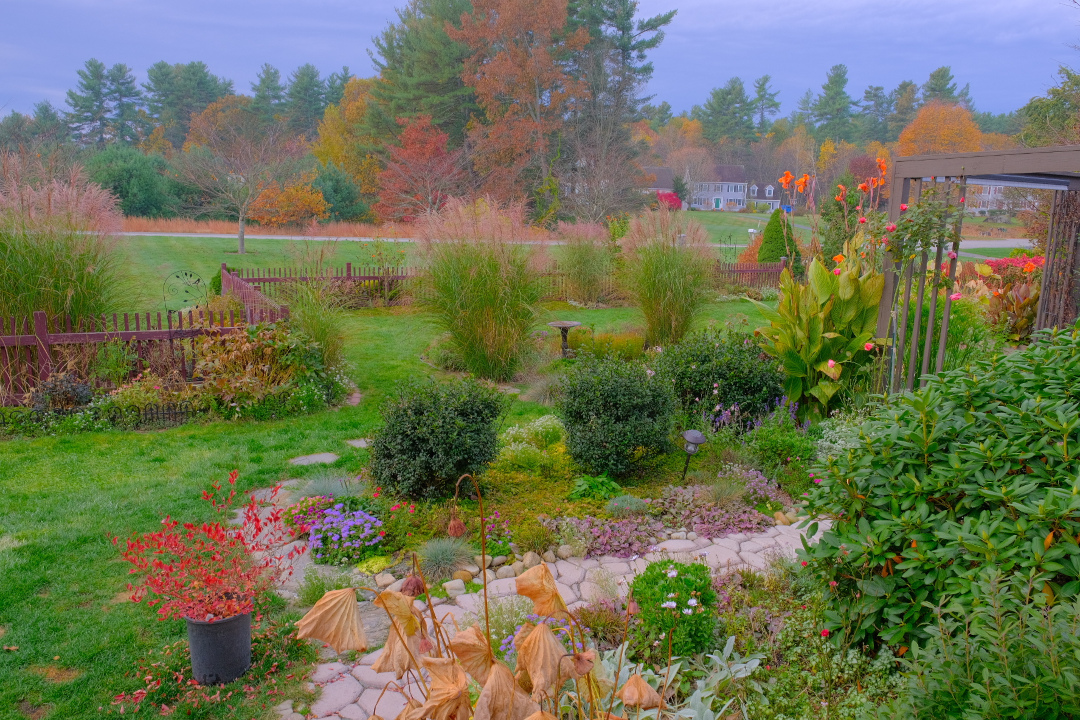 Crape myrtle (the red-leaved shrub in pot), dried lotus leaves, and floss flower (Ageratum houstonianum, Zones 10–11 or as an annual) and other ground covers
Knock Out rose, maiden grass, hazelnut's red leaves (Corylus, Zones 4–8), Chrysanthemum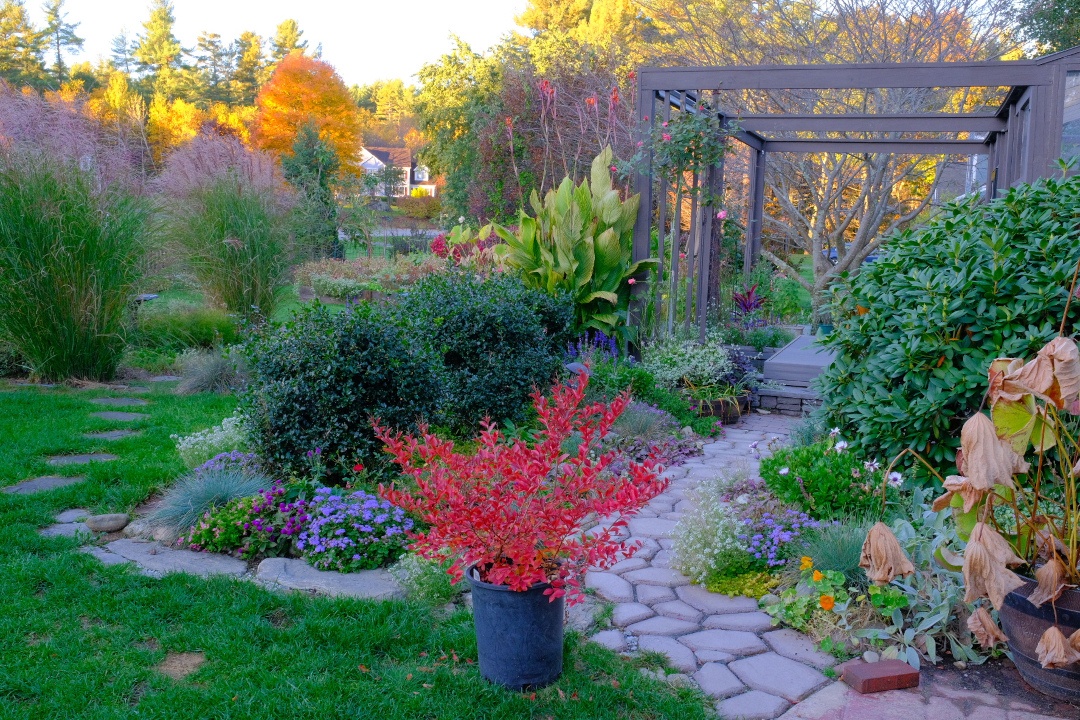 Potted crape myrtle in brilliant red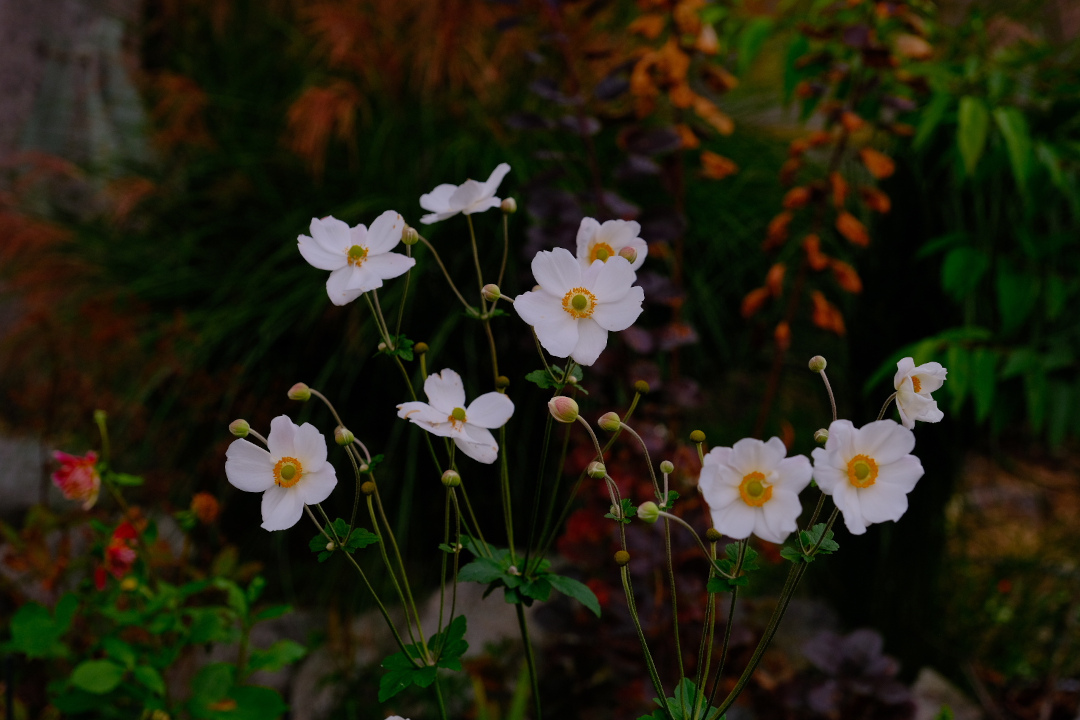 Anemone 'Andrea Atkinson' (Zones 4–8)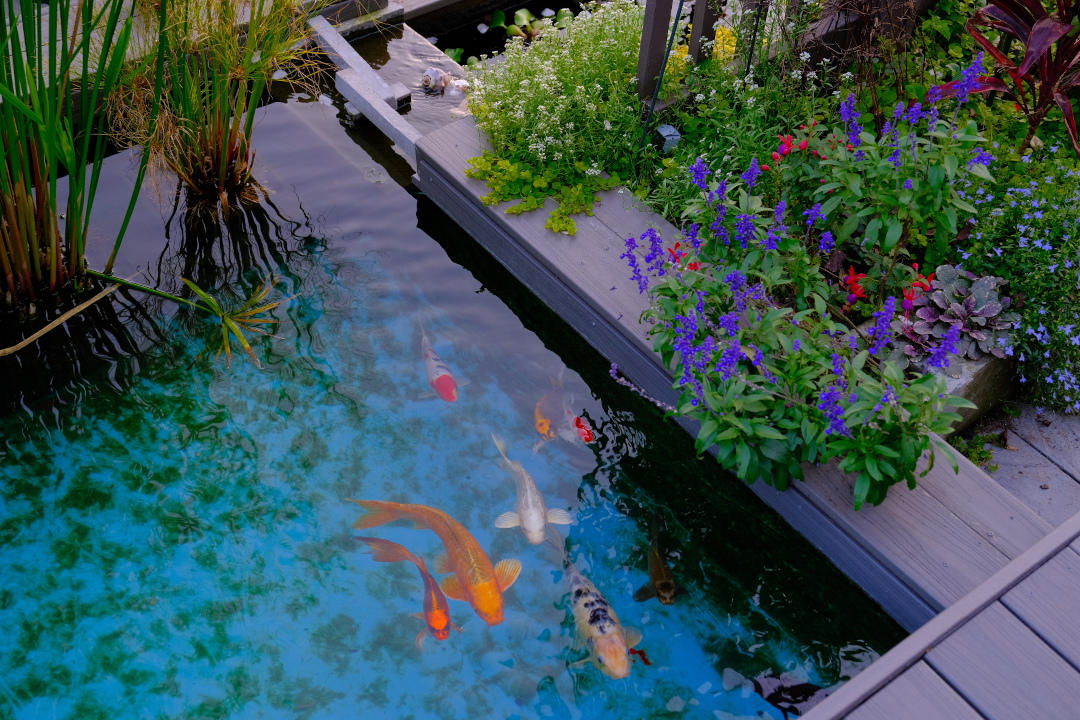 Fish in the garden pond
Have a garden you'd like to share?
Have photos to share? We'd love to see your garden, a particular collection of plants you love, or a wonderful garden you had the chance to visit!
To submit, send 5-10 photos to [email protected] along with some information about the plants in the pictures and where you took the photos. We'd love to hear where you are located, how long you've been gardening, successes you are proud of, failures you learned from, hopes for the future, favorite plants, or funny stories from your garden.
Have a mobile phone? Tag your photos on Facebook, Instagram or Twitter with #FineGardening!
Do you receive the GPOD by email yet? Sign up here.