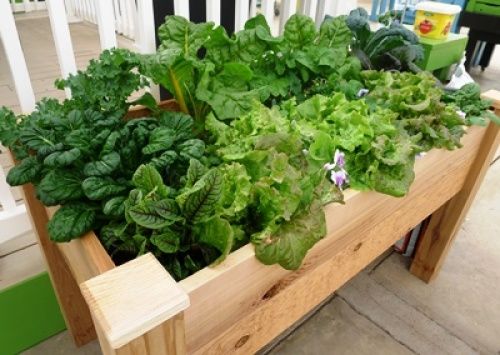 A trip to the garden center was all I needed to get inspired to start planting my spring garden. Sometimes it pays to let someone else start plants for me, especially if it means I can be harvesting fresh produce in no time.
Beets can be difficult to start from seed, but there were plenty of Bull's Blood beet starts ready for transplanting.
Beets will grow with about 6 hours of sun a day and can be planted in the garden bed, a raised bed or even a large container. A good tip is to keep the shoulders of beets covered as they grow up and out of the soil.
Cabbage is another edible that really takes off when planted from a start. Look for slow-bolting types, like Chinese Bilko, that can mature in about 50 days.
If you plant cabbage now, you'll be harvesting heads to use fresh in salads or to stir into stir fries in no time. Cabbage does well with good morning sun and can take a little shade if the afternoon sun is especially harsh.
Another easy spring planting idea is planting a bed of mixed greens. I couldn't wait to get home and plant a complete spring garden once I saw an elevated bed filled with several kinds of kale, chard, lettuce and spinach plants.
Look for small starts of each kind of leafy green and then give them room to grow in the garden. It won't be long until the plants fill in and you can start harvesting a few of the outer leaves from each plant.
While you're at it, be sure to add some edible spring flowers, like violas or pansies, to make the planting as beautiful as it is delectable.
What are your secrets for getting started in your vegetable garden for spring?