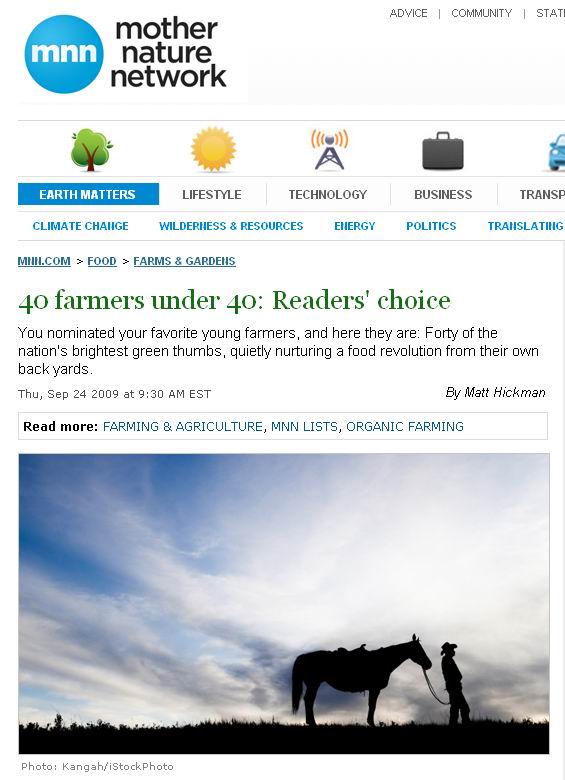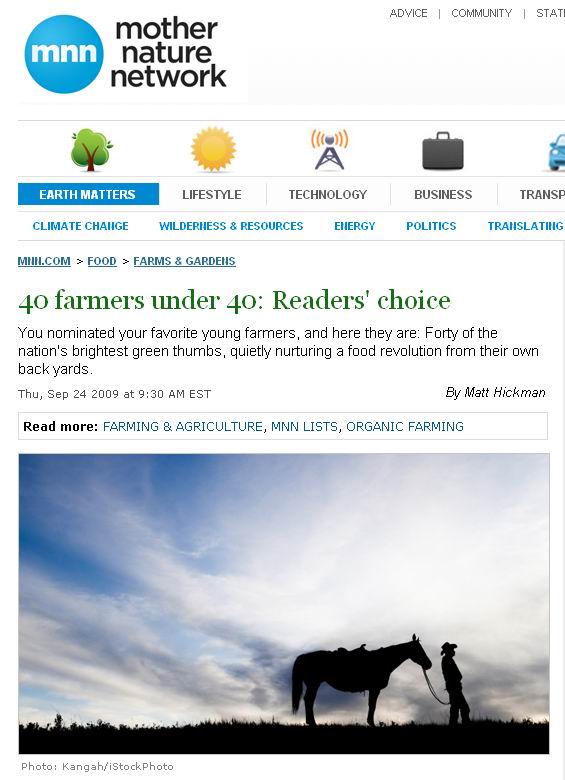 I like to see that farmers aren't a dying breed. There are still plenty of young dreamers out there who like to get their hands dirty; And with a new generation of consumers who would like to know where there food has been (prior to their fridge), local and organic farming is becoming more and more popular.
I was recently thumbing through my alumni magazine from the University of Pittsburgh and saw a nice write-up on their Agricultural Entrepreneurship Program, a program designed to help farmers prosper in the business of, well, farming. I'm feeling pretty inspired about the direction things are going in the local and organic food movement, and I think we're getting back to someplace good: demand for small, privately owned farms.
Want to get a little enthusiastic yourself? Check out Mother Nature Network's (MNN) recent picks for the Top 40 Farmers Under 40.