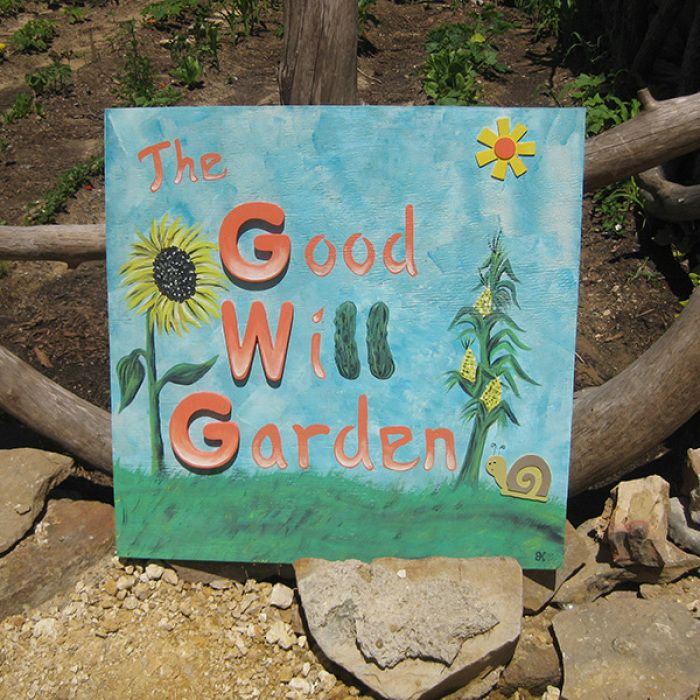 I have a grand appreciation for the Renaissance era, and enjoy going to the Renaissance festivals that are held every year in my state. The Scarborough Faire Renaissance Festival in Waxahachie, Texas is one such event, held in late Spring. Although the acts, jokes, food and drinks are the same every year, it seems each trip has it's own unique memories. This past visit would be no different.
About halfway through the day, I was walking by some shops and, to my surprise and enjoyment, saw a garden. Yes… a vegetable garden.
What was so unique (and beautiful), was the fence surrounding the garden. Made entirely of old tree branches and stumps, it reminded me of something the Native Americans or Western colonial settlers would have built.
Fashioned in eight traditional garden style rows, the garden held a hodgepodge of vegetables, flowers and fruits (melons and strawberries). Watching over the garden was a scarecrow, dressed in peasant attire.
As I finished taking pictures of the garden, one of the faire's employees approached me and asked, "Do you know the story behind this?" "No," I replied, "please share it with me." He told me that it was a dedication to one of their own employees who died last year. When I asked who it was, his answer sent a very sad chill down my back.
On August 23rd, 2011, an overnight fire at the fairgrounds destroyed several buildings. It had also taken the life of William Ross. Ross used to be known as the "Pickle Man," who dressed up in green-striped tights and worked a booth that sold large pickles. He had worked at the fairgrounds for ten years.
I had come to know Will and looked forward to catching up with him every year. Like all of us, he had a passion for gardening, and he had wanted to have a garden built in the fairgrounds. I don't like pickles, but somehow seemed to enjoy his! Although he had a loud, child-like demeanor, Will always showed his more serious side as we talked about whatever crossed our minds.
The Good Will Garden is now a 'growing' tribute to a fellow man and gardener.