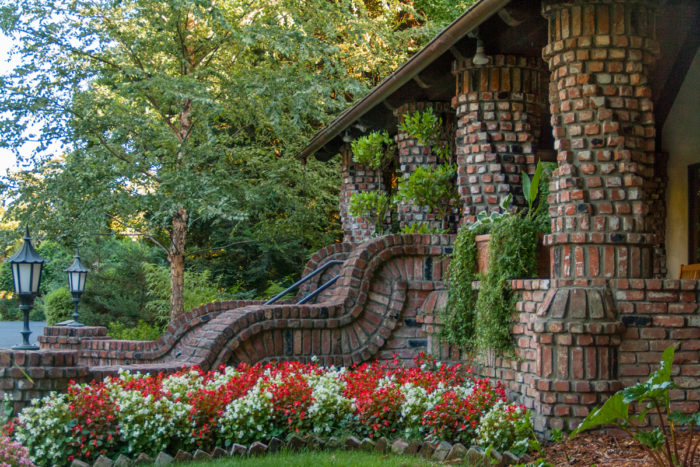 Today's photos are from Jan Meissner. We've featured Jan's garden in both Ohio and Florida in the past (HERE, HERE, HERE, and HERE). Jan sure knows her gardens! Today she's sharing a garden destination–the Harvest Inn in the Napa Valley in California.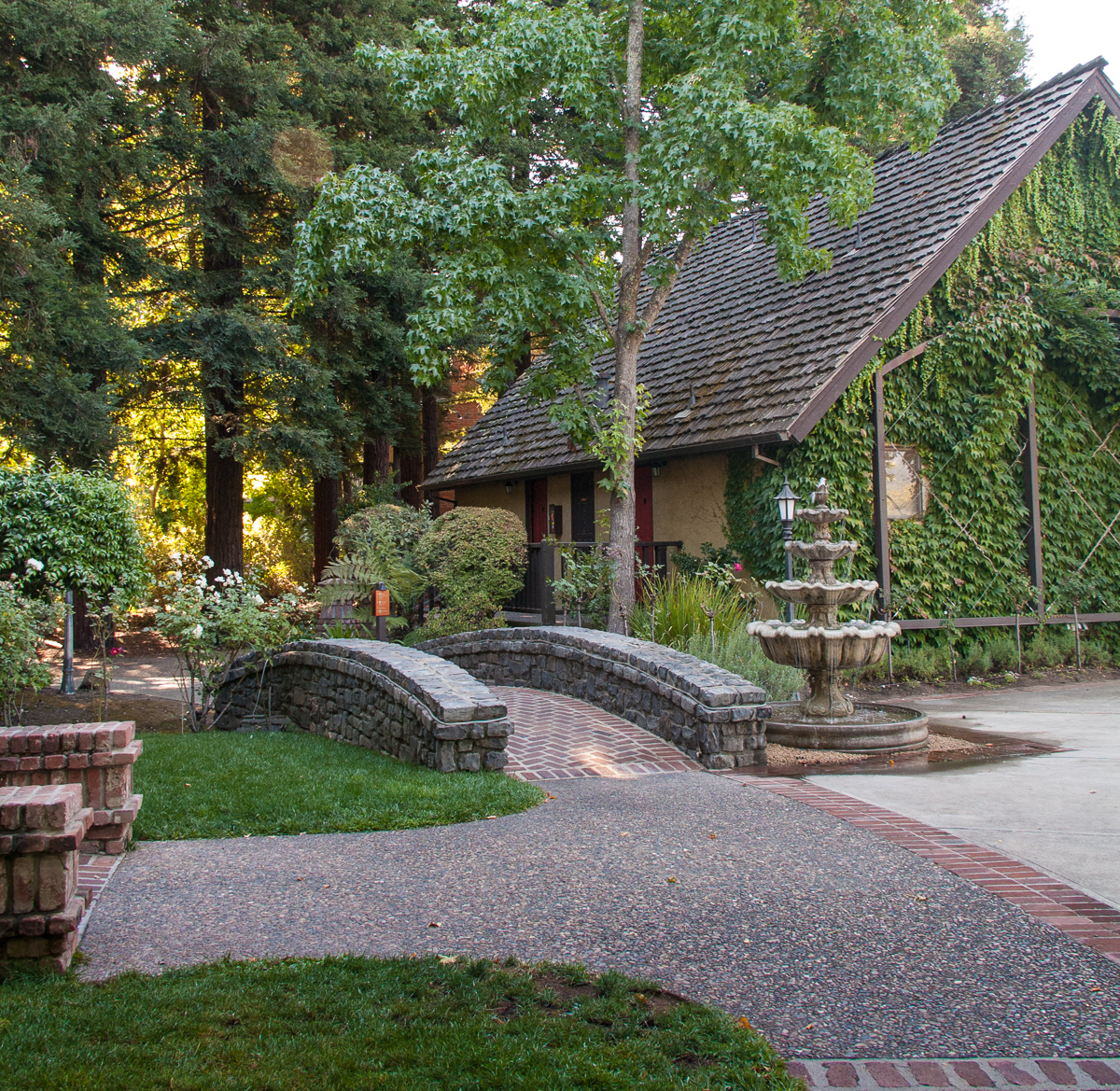 Jan says, "The Harvest Inn is right on main street in busy St. Helena, California. Behind the inn is a vineyard and beyond the vineyard the Mayacamas mountains.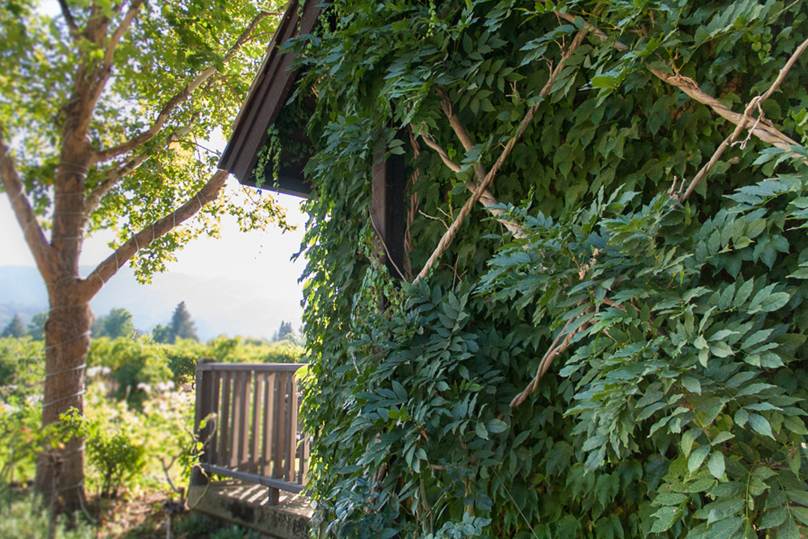 "The gardens are the direct result of the Landscaping Director, Brandon Augustine. I took all these photos last fall when my husband and I stayed there and Brandon gave me a tour. He manages these 8 acres of gardens with just a handful of staff.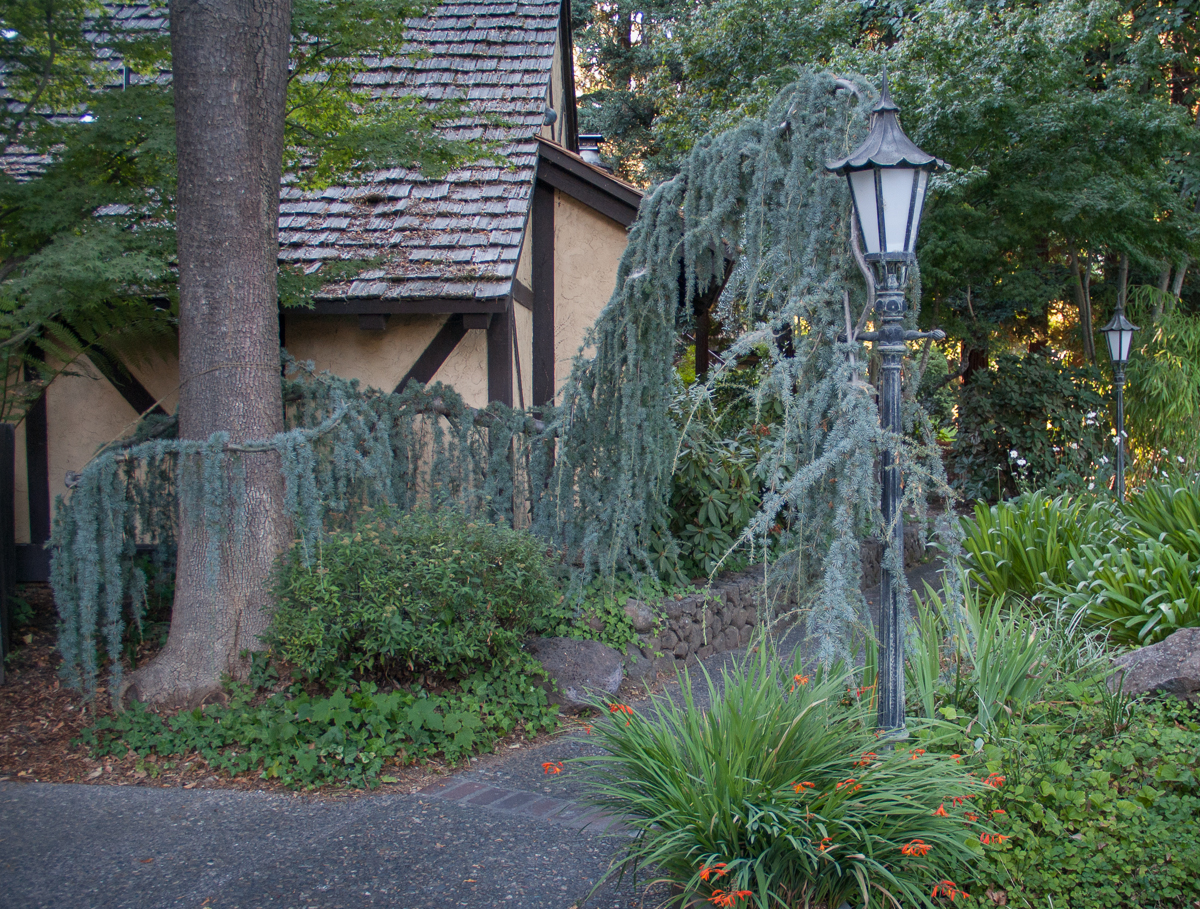 "Stands of redwoods are the soul of the garden. In their shadows grow rhododendrons, azaleas, and tasmania tree ferns. He tends espaliered apple and pear trees, and countless roses. Agapanthus and scores of perennials line the paths.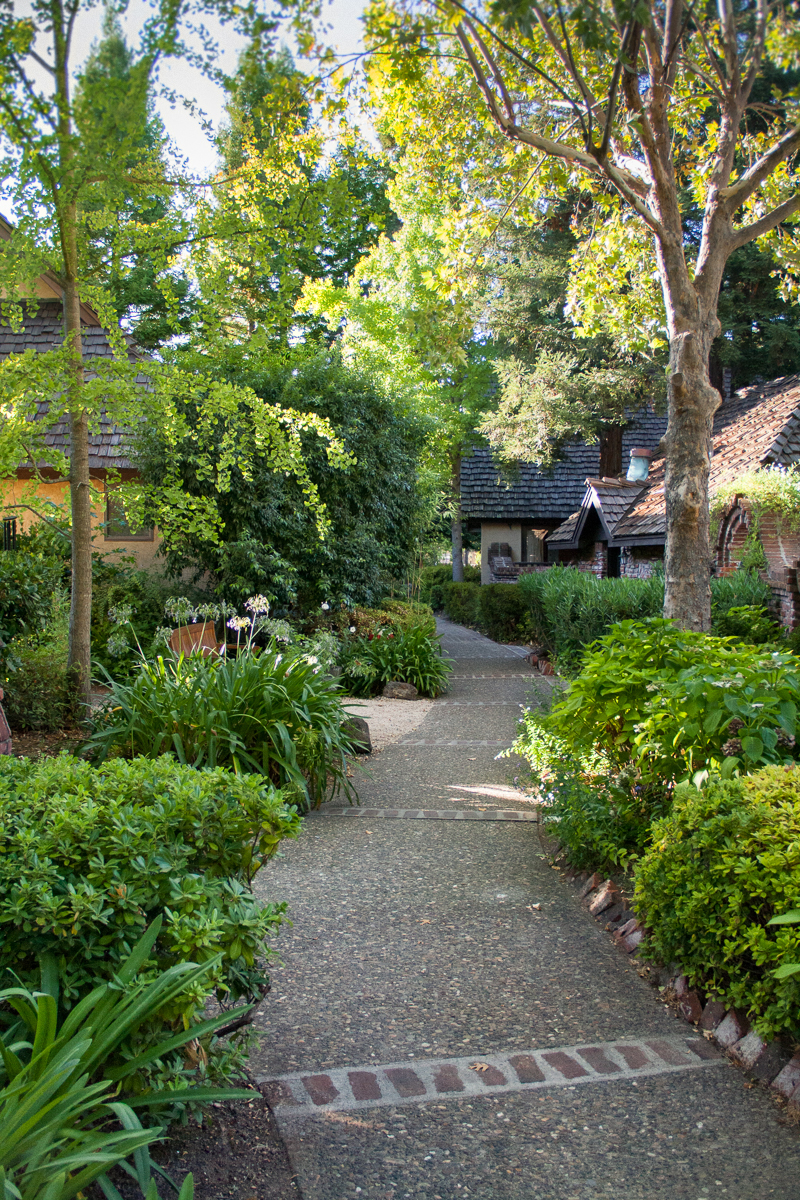 He welded metal trellises against the wall of two of the buildings, and wired them to support blue and white wisteria. He is training his staff to prune them so when they blossom, the flowers drip from each intersection of the wires. I only wish I was there to witness that."
Oh, me, too, Jan. What a beautiful place! Thanks so much for sharing your travels yet again.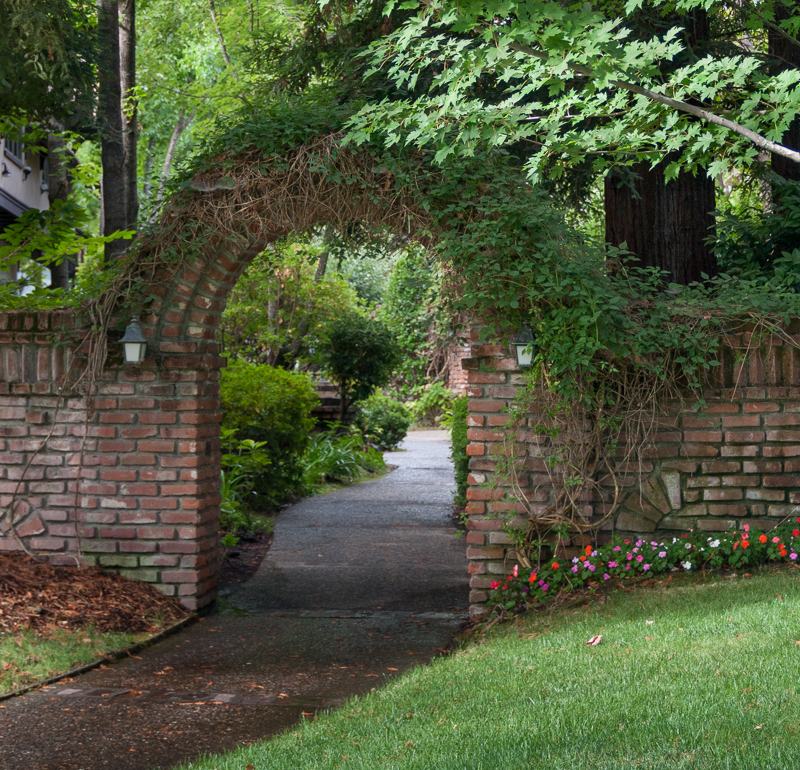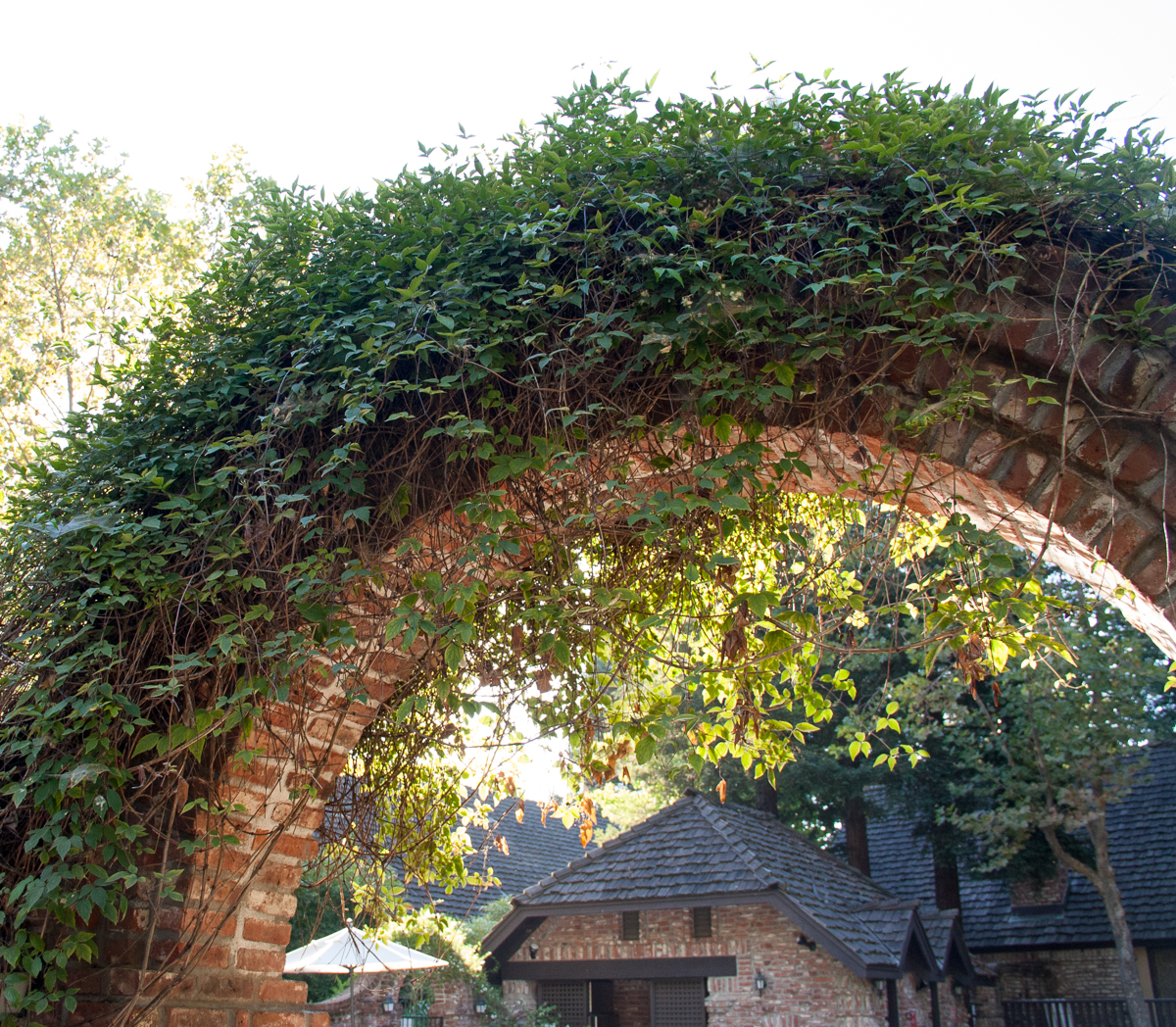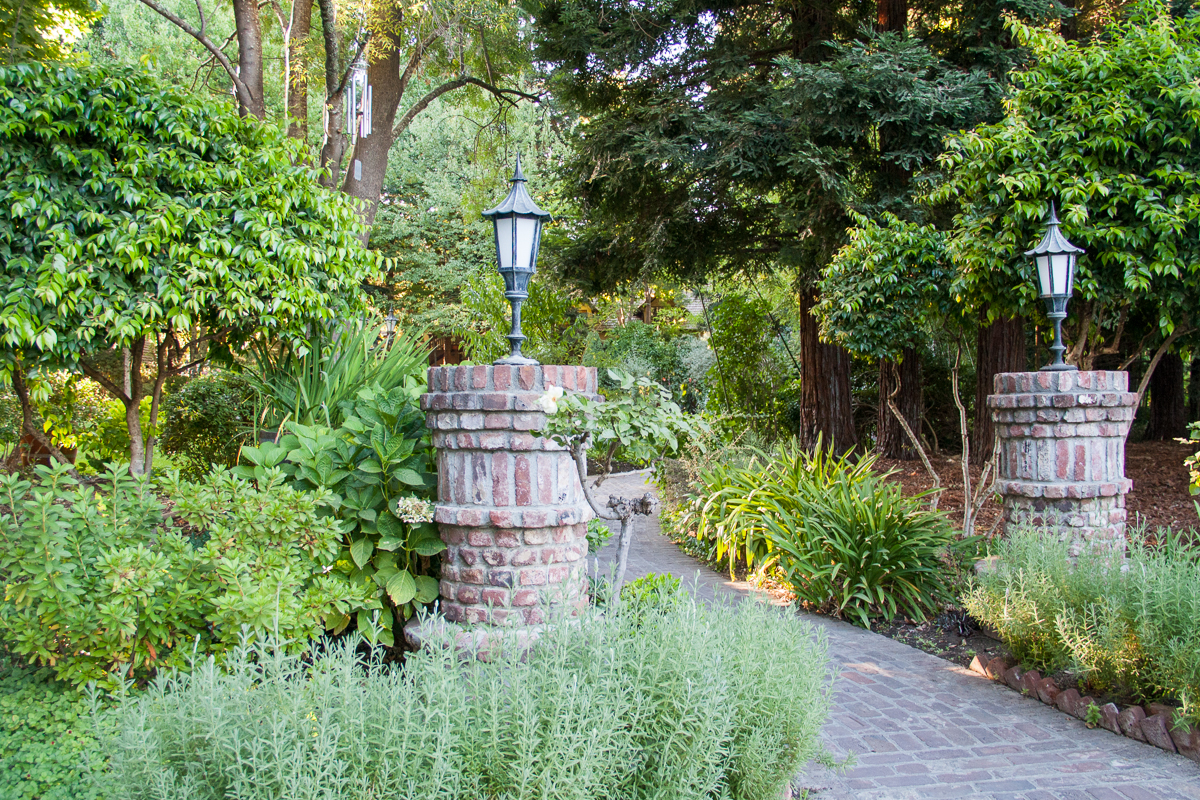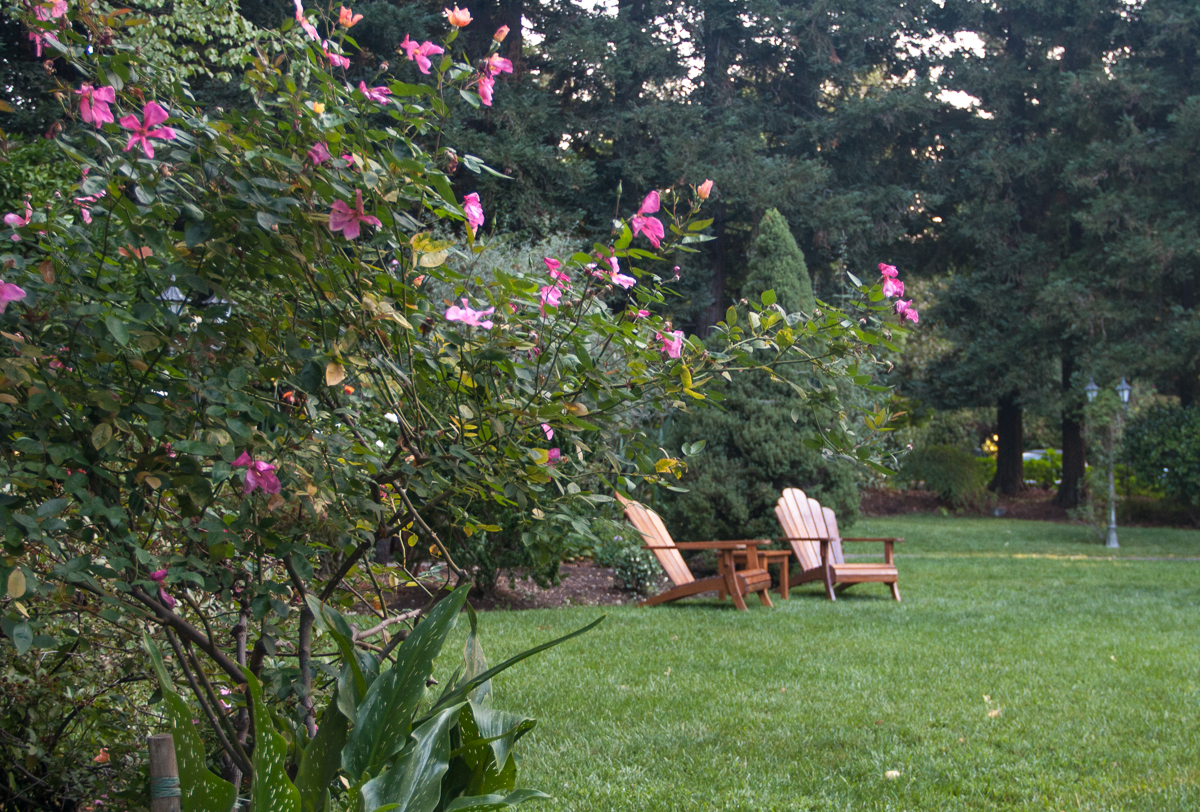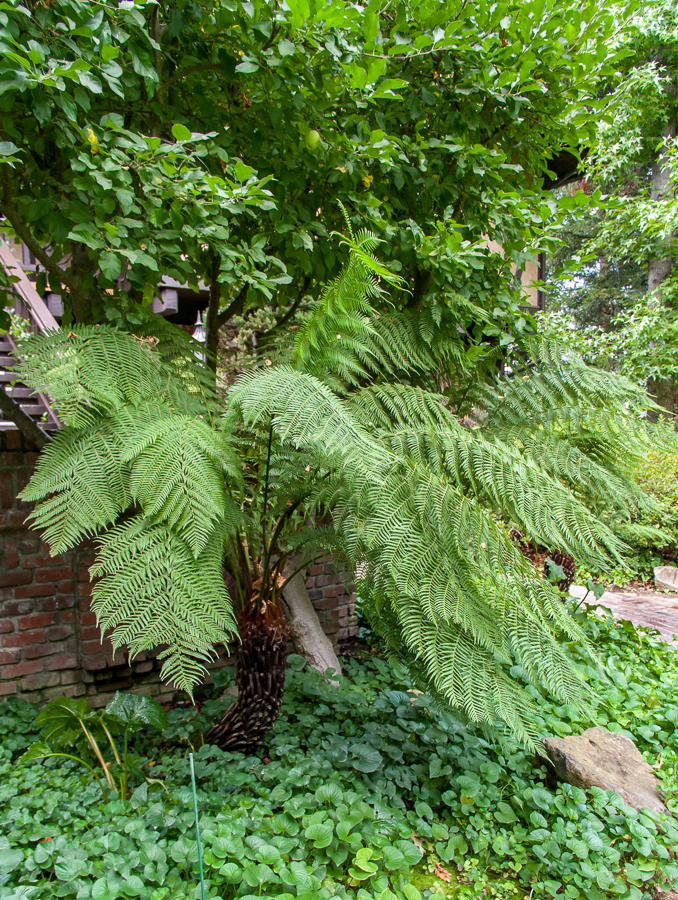 Want us to feature YOUR garden in the Garden Photo of the Day? CLICK HERE!
Want to see every post ever published? CLICK HERE!
Want to search the GPOD by STATE? CLICK HERE!
**Check out the GPOD Pinterest page, where you can browse all the post in categories…fun! CLICK HERE!**