Houseplants, well- that's a strong term for what I have. I don't have many, if any, strictly HOUSEplants because most everything I have goes out for the summer. Usually they love it so much outside that they react very badly when they're brought inside. I've had some serious mealybug this year, which I fought for a while with q-tips dipped in rubbing alcohol but then needed a systemic or face losing my whole "crop".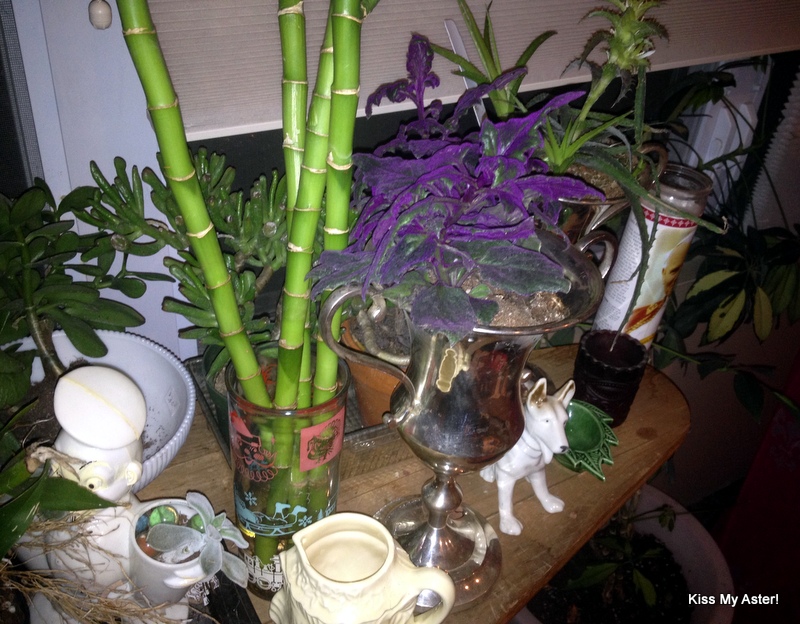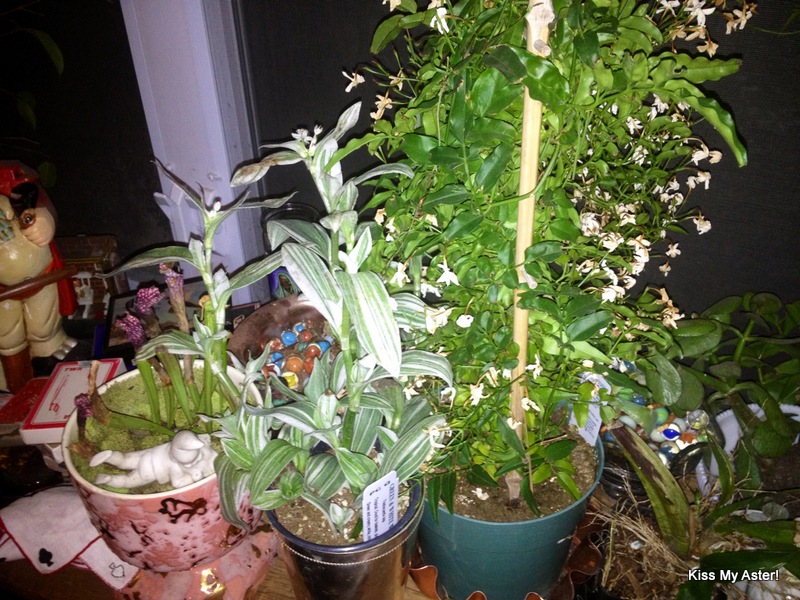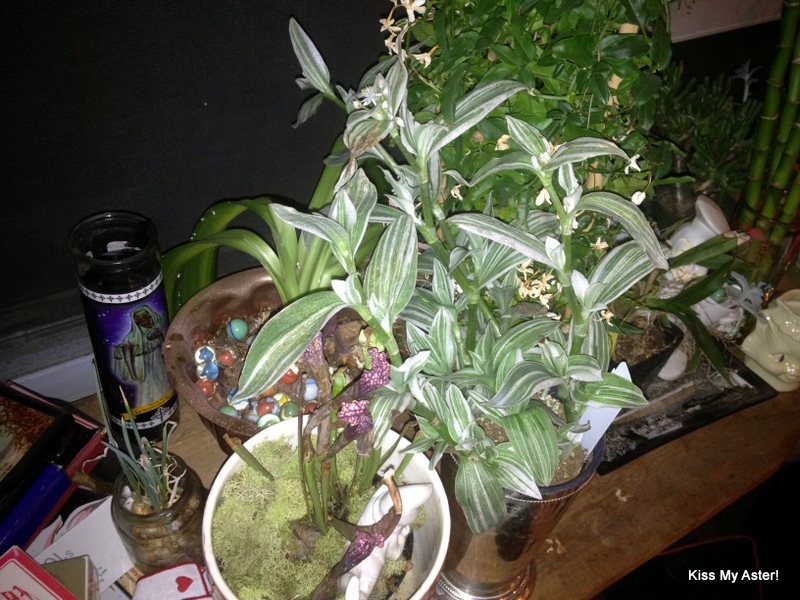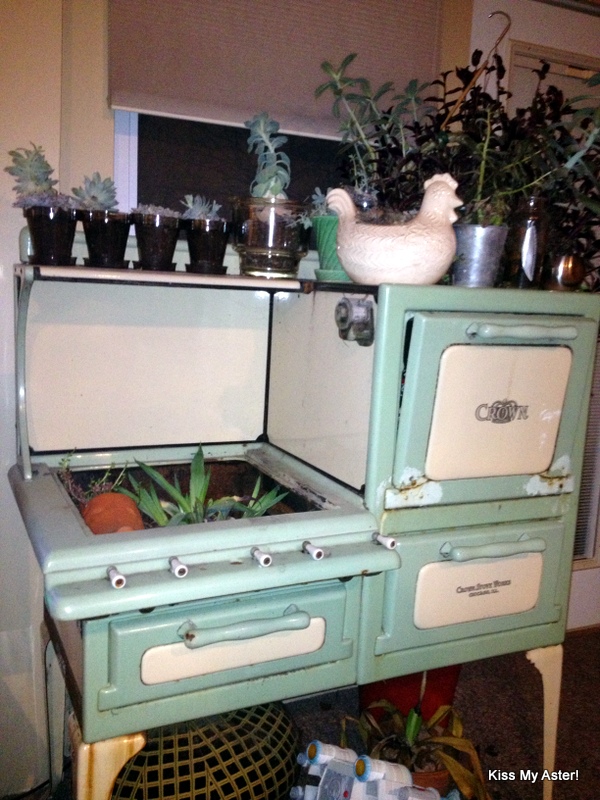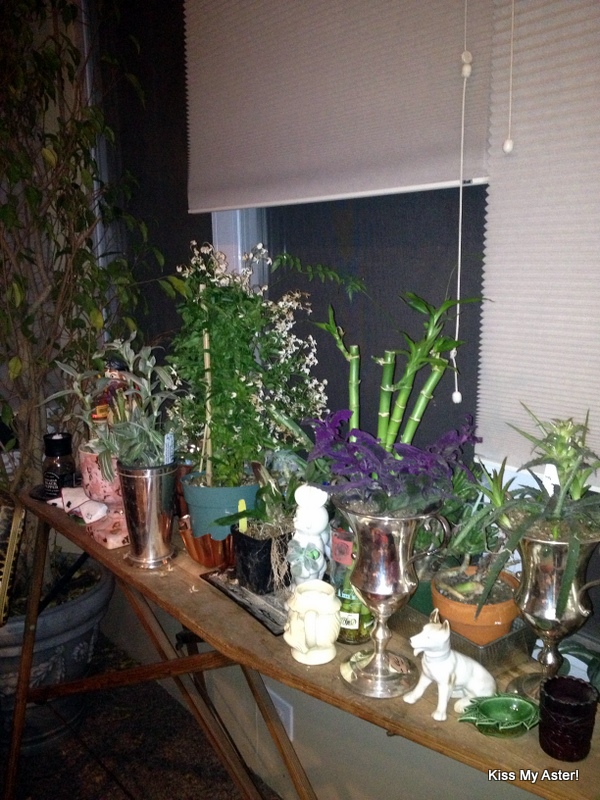 It's weird, I'm totes organic when I garden outside and… I'm using chemicals here on the inside? It doesn't quite make sense. Not that I've ever beenone for acting sensibly and being consistent. I guess I feel like I have a zillion options when I garden outside (moving the plant, more or less water, fertilizer) and when we're all cooped up here for the winter we just need to make do, no matter what.
I did hook up a Hello Kitty humidifier for the dang Ficus though. It slowed the ridiculous leaf drop….