Sonya Peel sent in some before and after shots of big changes she is making in the landscaping of her new home… looks off to a great start! I hope she'll share images with us again as this garden continues to develop and mature.
She writes:
June, 2016 Bill and I moved to a new-for-us home in northeast Georgia. For almost a year, we lived with a 17 year old front yard that consisted of a fairly steep sloped Bermuda lawn and overgrown, poorly pruned plantings that obscured over half of the front of the house. It is obvious the previous owners were not into plants; they moved to a maintained condominium community.
Spring 2017 we hired a landscape company to remove all existing plants and to add a couple of terraces to ease the front slope. From March to November I have planted over 200 shrubs, small trees, conifers and a few perennials in the upper terraced area as the start of a new/different landscape. Because the brick is an odd shade of orange red, I have mainly stuck to white flowering shrubs close to the house, but have introduced other colors (blues, purples, deep corals) as you begin to move away. These are before and after pics of some of the changes. Tons more to be do, but it is a start. Thanks to all of you for your inspirational gardens and ideas.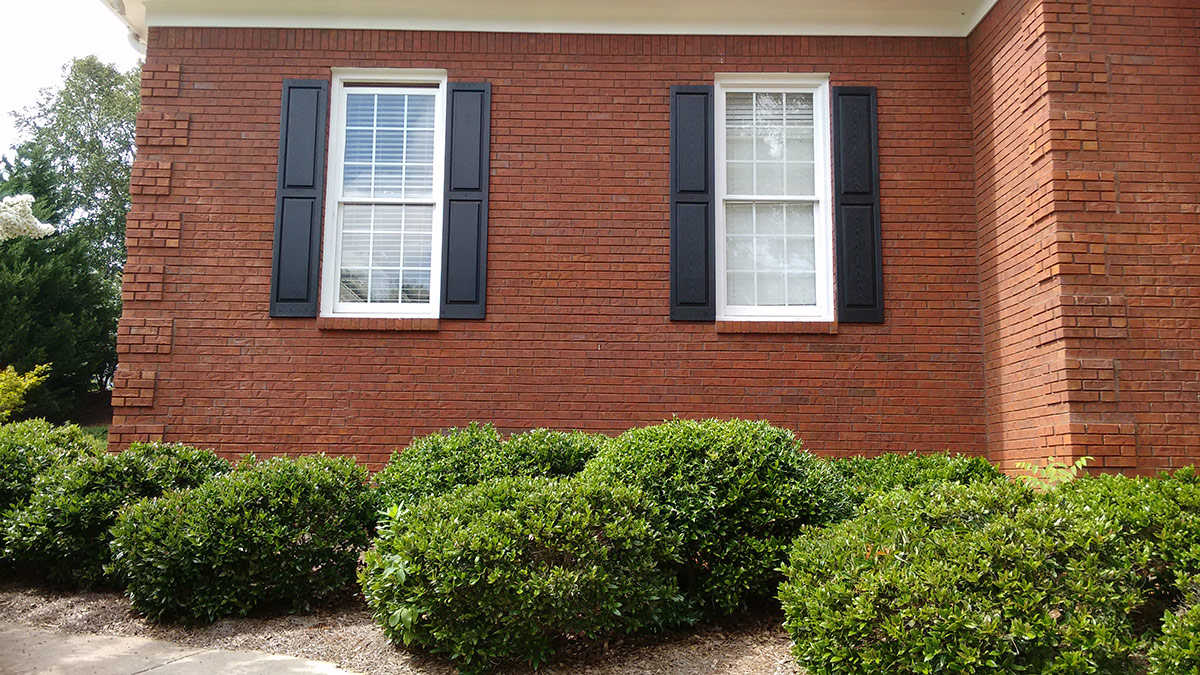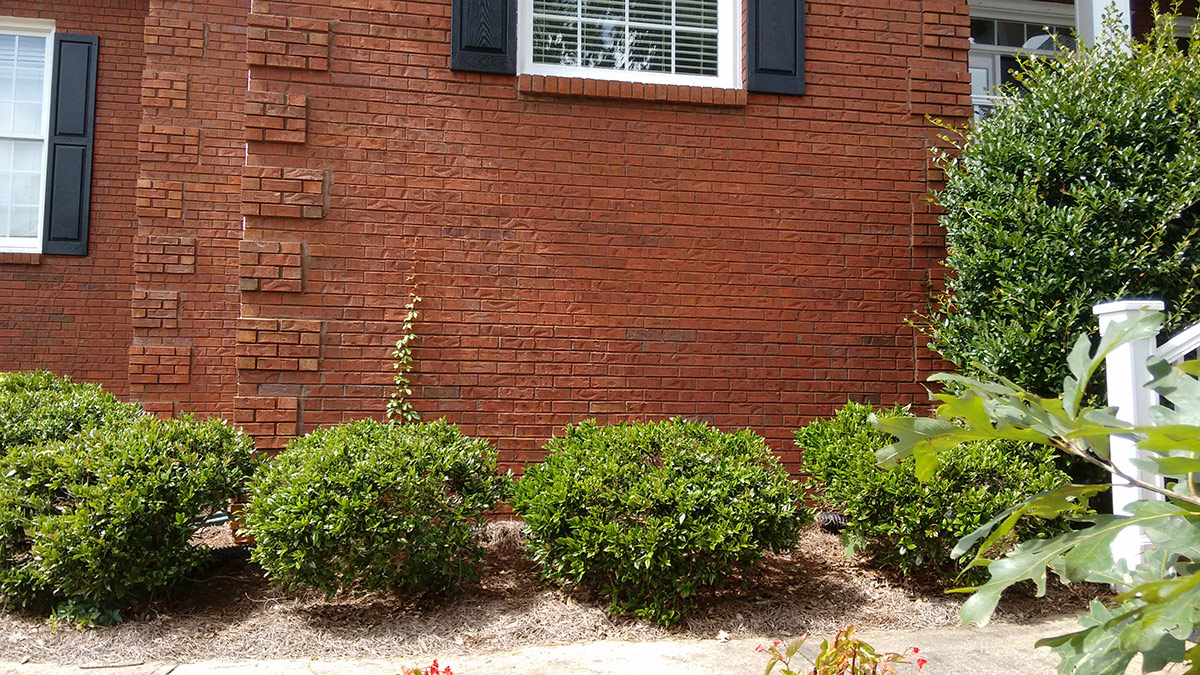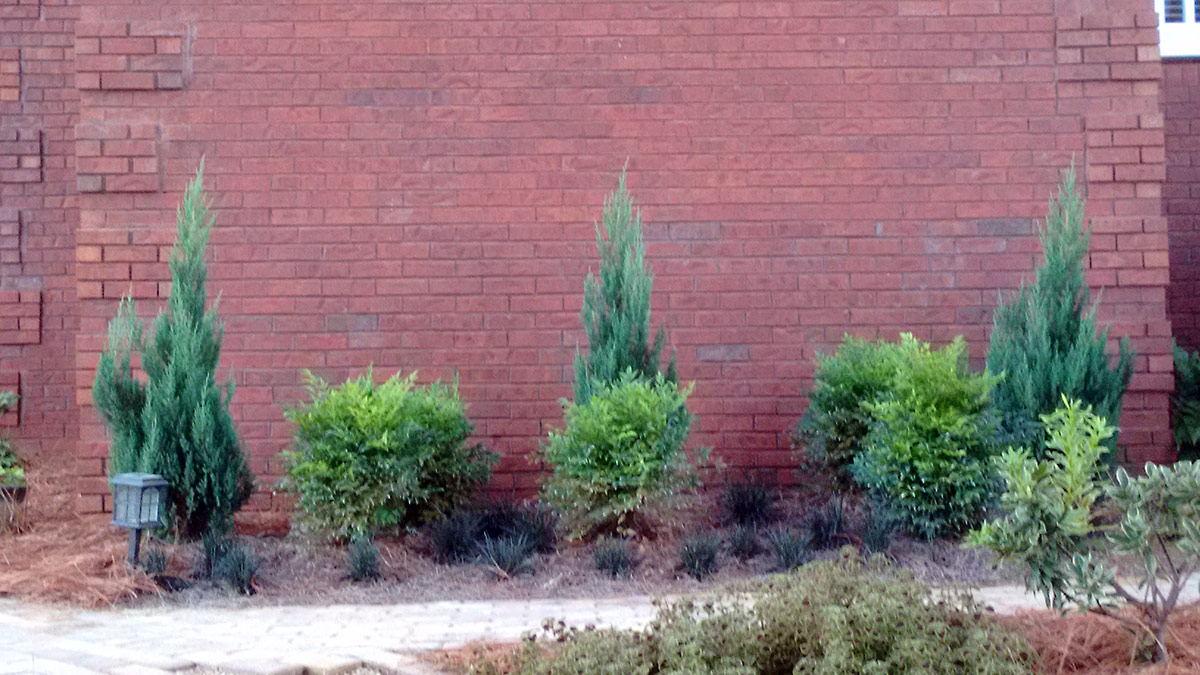 Have a garden you'd like to share? Email 5-10 high-resolution photos (there is no need to reduce photo sizing before sending—simply point, shoot and send the photos our way) and a brief story about your garden to [email protected]. Please include where you're located!
Sending photos in separate emails to the GPOD email box is just fine.
Have a mobile phone? Tag your photos on Instagram or Twitter with #FineGardening!
You don't have to be a professional garden photographer – check out our garden photography tips!
Do you receive the GPOD by email yet? Sign up here.
Follow us: @finegardening on Twitter | FineGardeningMagazine on Facebook | @finegardening on Instagram