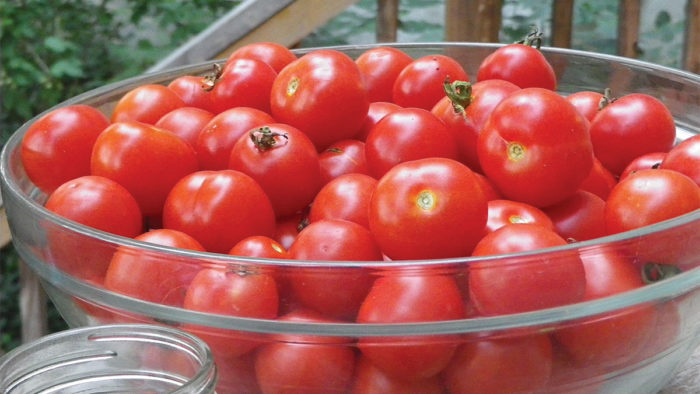 Tops in taste and in trial gardens
Name: 'Alston Everlasting' cherry tomato
Days to maturity: 65
We put a lot of stock into tomatoes that come out on top when taste-tested by hundreds of people. Such was the case for 'Alston Everlasting' cherry tomato, which was an overwhelming favorite at the 2019 Heritage Harvest Festival at Monticello and in the 2019 Southern Exposure Seed Exchange trial gardens. They call this a "two-bite" large cherry tomato, and plants produce big yields while remaining disease free.
Introduced by Southern Exposure Seed Exchange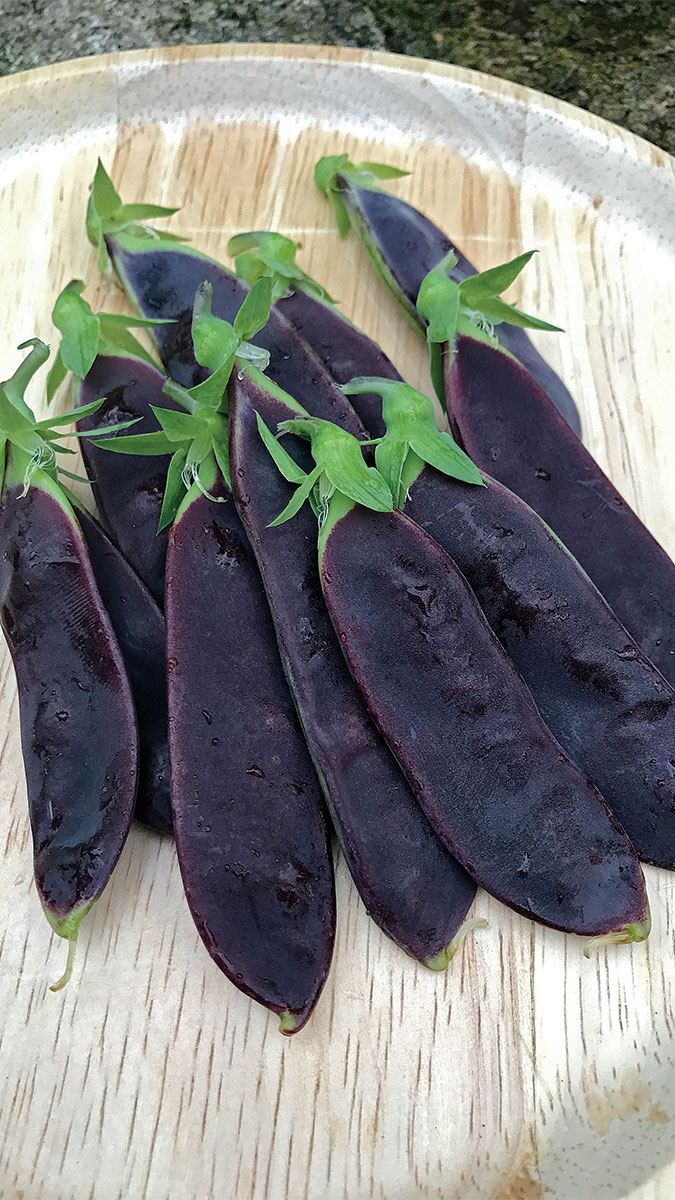 This pea has high yields and a cool color
Name: Shiraz Purple' snow pea
Days to maturity: 70
Purple peas aren't new, but we're used to seeing sugar snap varieties, not snow peas. 'Shiraz Purple' sports 3-to-4-inch-long dark burgundy pods in late spring. The vines are resistant to powdery mildew, and the yields are high.
Introduced by John Scheepers Kitchen Garden Seeds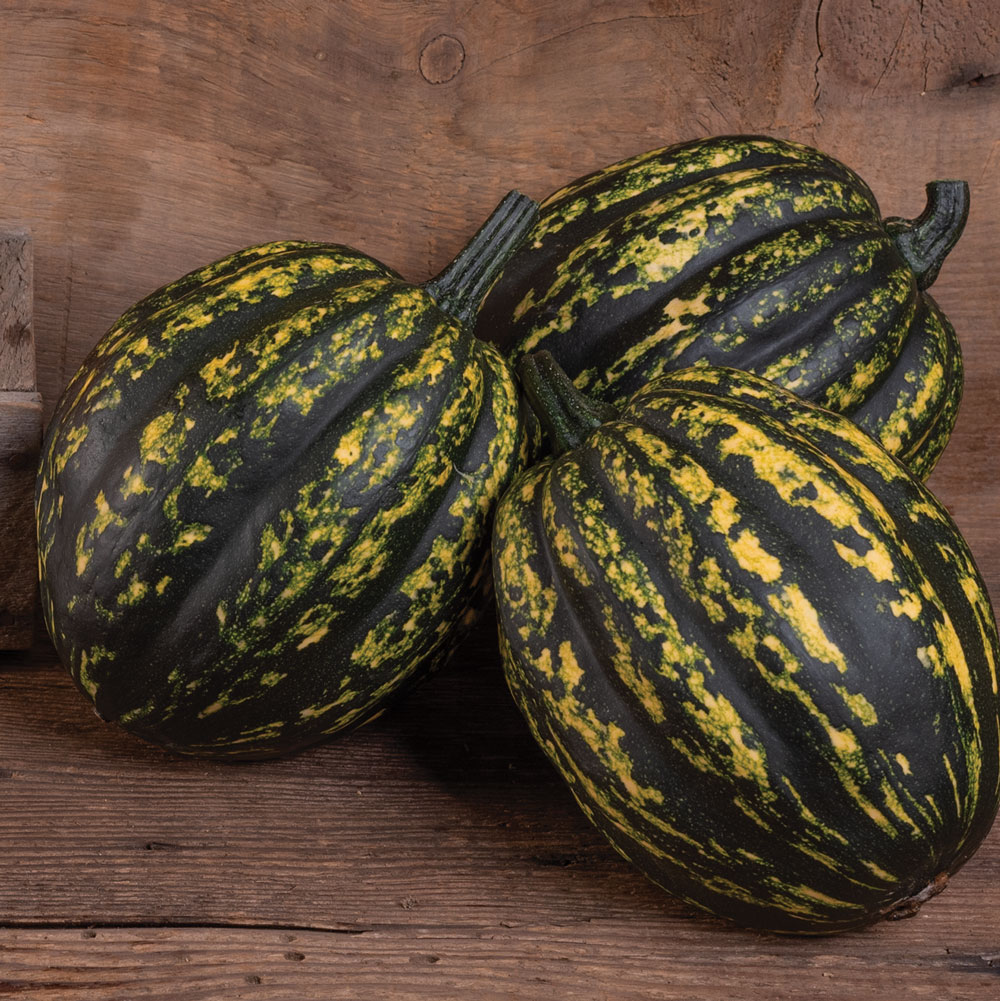 A squash you'll enjoy in fall—and into winter
Name: 'Starry Night' acorn squash
Days to maturity: 95
The interesting skin of this squash might remind you of 'Moon and Stars' watermelon. The flesh inside, however, is not melon pink but a deliciously sweet dark yellow that's perfect for the harvest table. Better still, this acorn squash can be stored for months in a cool, dry spot.
Introduced by Johnny's Selected Seeds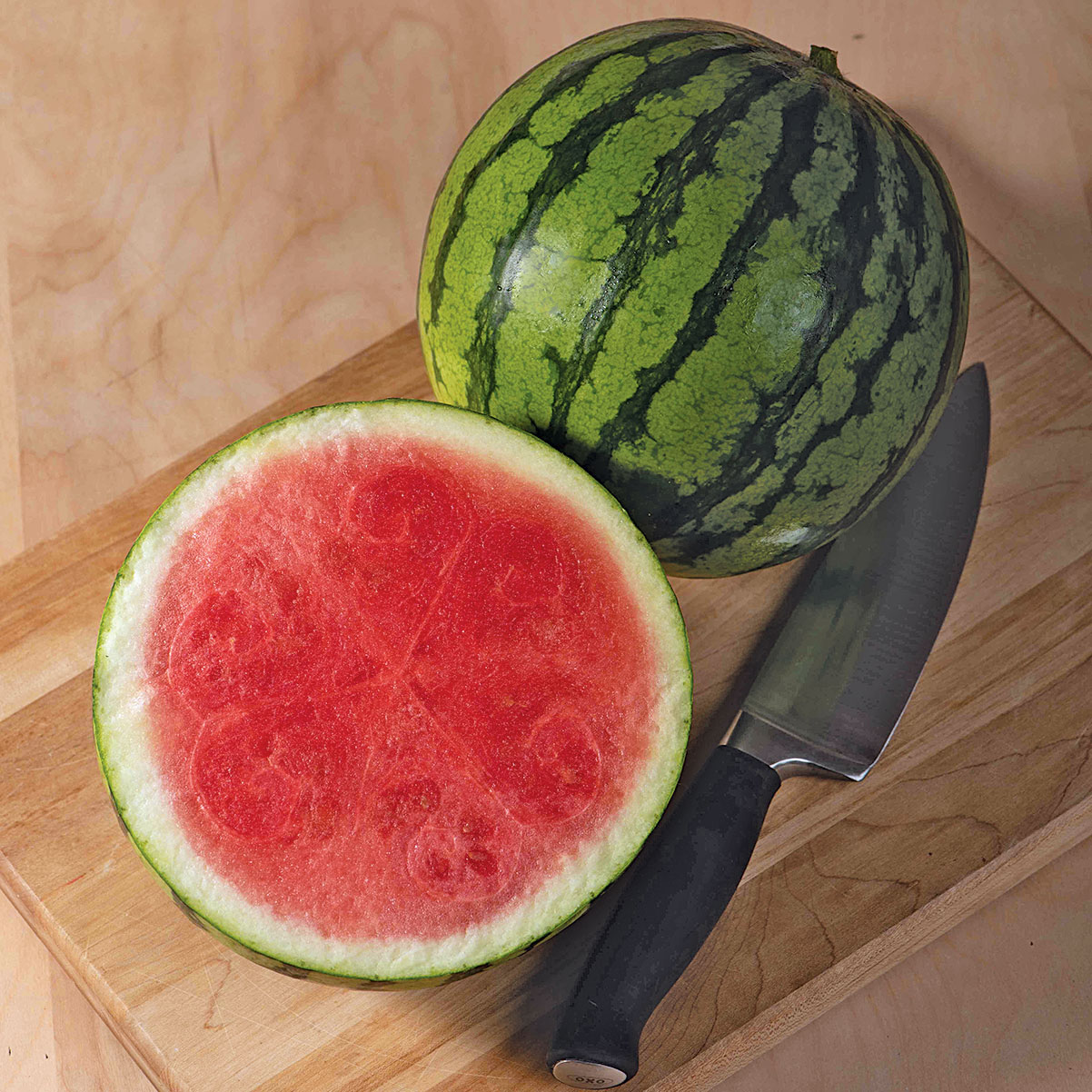 The smallest watermelon you'll ever see
Name: 'Ocelot' mini watermelon
Days to maturity: 80
At 3 to 5 pounds apiece, 'Ocelot' watermelons are tiny treasures of sweetness. Their smaller size generally means a larger yield off the vines too. This variety boasts a longer harvest window in the garden, so you won't need to eat a watermelon for breakfast, lunch, and dinner in season. Icebox watermelons (like this one) store easier in the fridge, taking up less space than their larger cousins.
Introduced by Johnny's Selected Seeds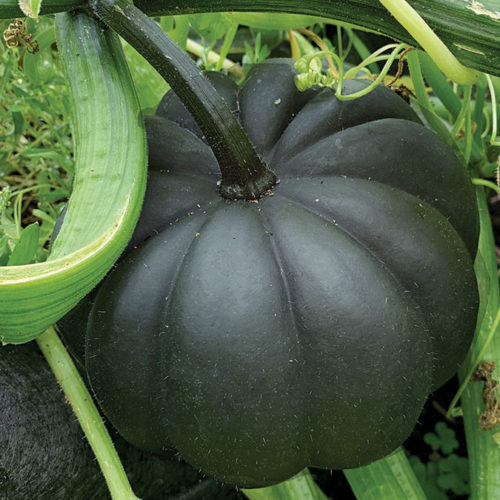 It's a black pumpkin—for real
Name: 'Black Kat' pumpkin
Days to maturity: 75
Halloween will never be the same! These small, munchkin-type pumpkins truly are a dark black when they're harvested young. If left on the vine to mature longer, the fruits turn more green (think acorn squash). The inner flesh is orange, so when 'Black Kat' is carved into a jack-o'-lantern, the glow is an epic sight.
Introduced by New England Seed Company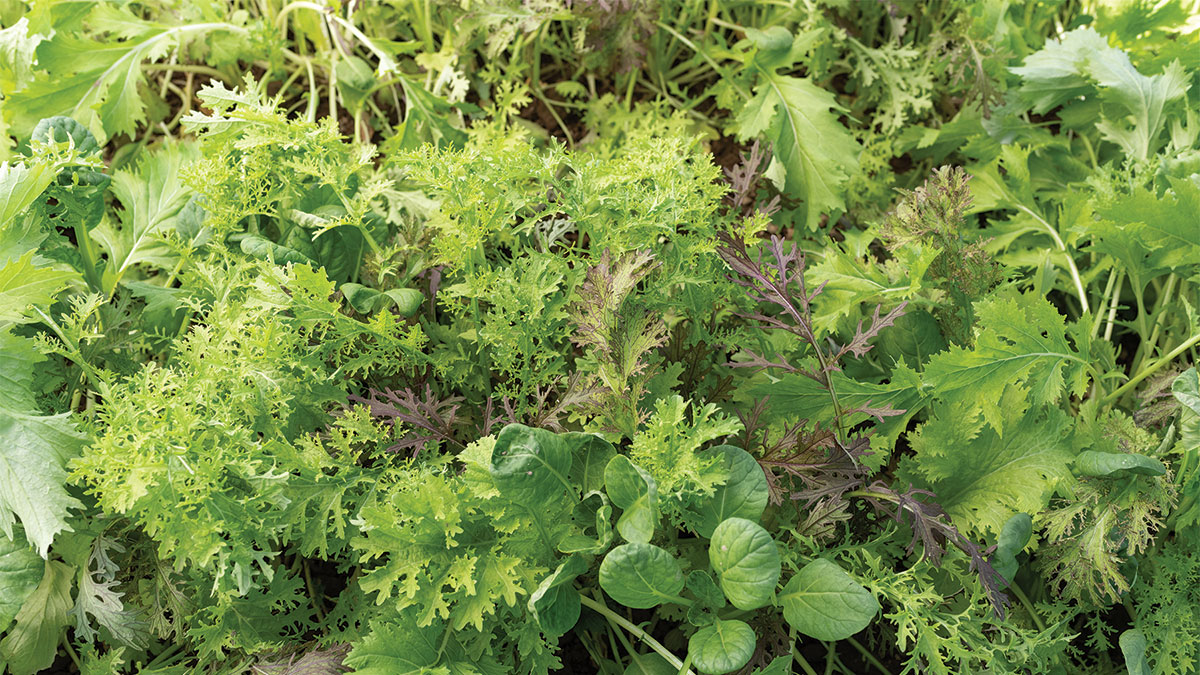 A colorful greens mix with a bit of spice
Name: Cheap Frills greens mix
Days to maturity: 20
If you're tired of buying bags of salad mix at the grocery store only to have them rot a day or two later, why not grow your own? This custom blend from Johnny's includes a variety of textures and colors, with some mustards and mizuna thrown in for a little peppery goodness. If you want a salad that looks as good as it tastes, Cheap Frills is for you.
Introduced by Johnny's Selected Seeds
From Fine Gardening #193