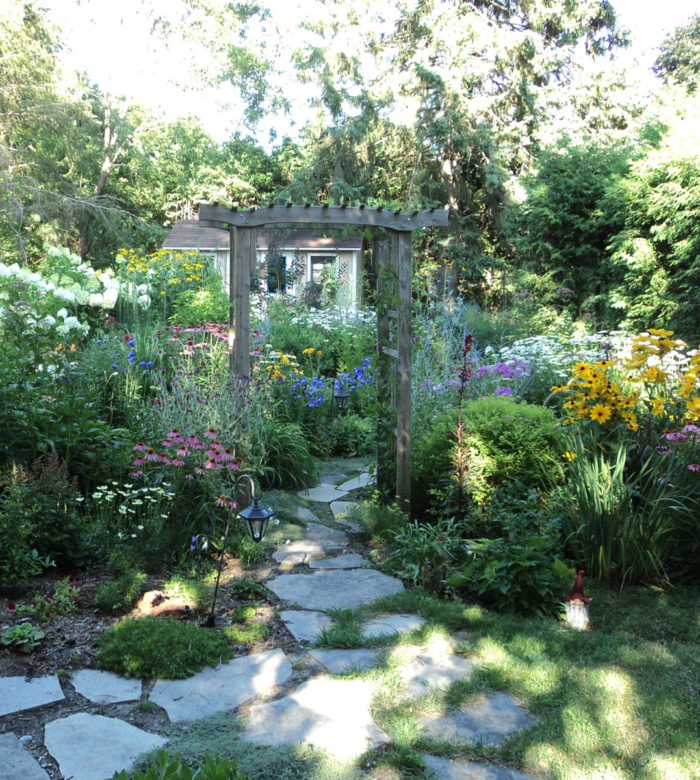 Today's photos are from Teresa Gordon. She says, "Our garden is located in Markham, Ontario, Canada. We have lived in this home for 24 years but we only began gardening seriously in 2005. The home is approx. 130-150 years old so we spent many years doing necessary renovations.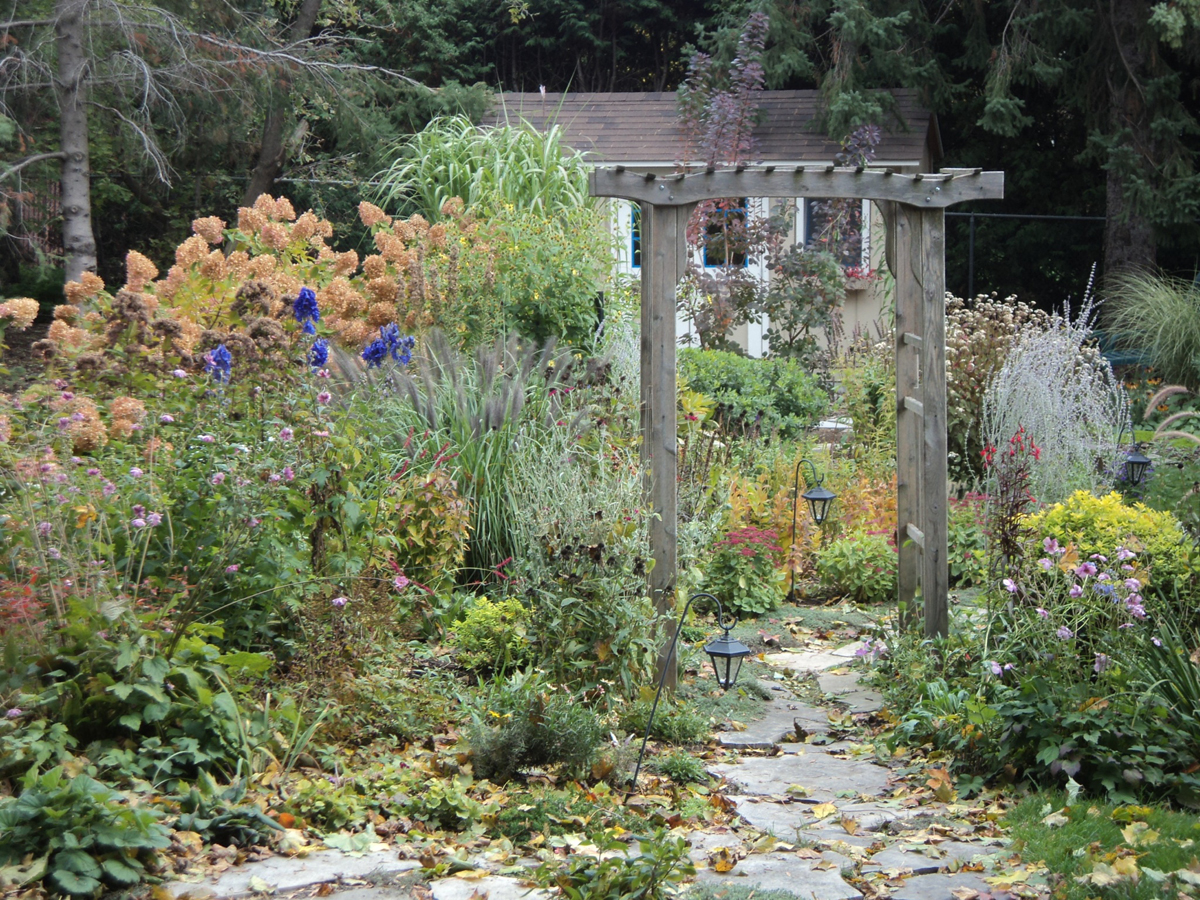 "In the last year or so I have been experiencing some physical limitations so my husband has begun to take over many of the more challenging chores. In addition, my husband has always been the person responsible for the layout of the garden design and all of the hardscaping. The garden has helped me immensley both physically and mentally while I deal with my medical issues.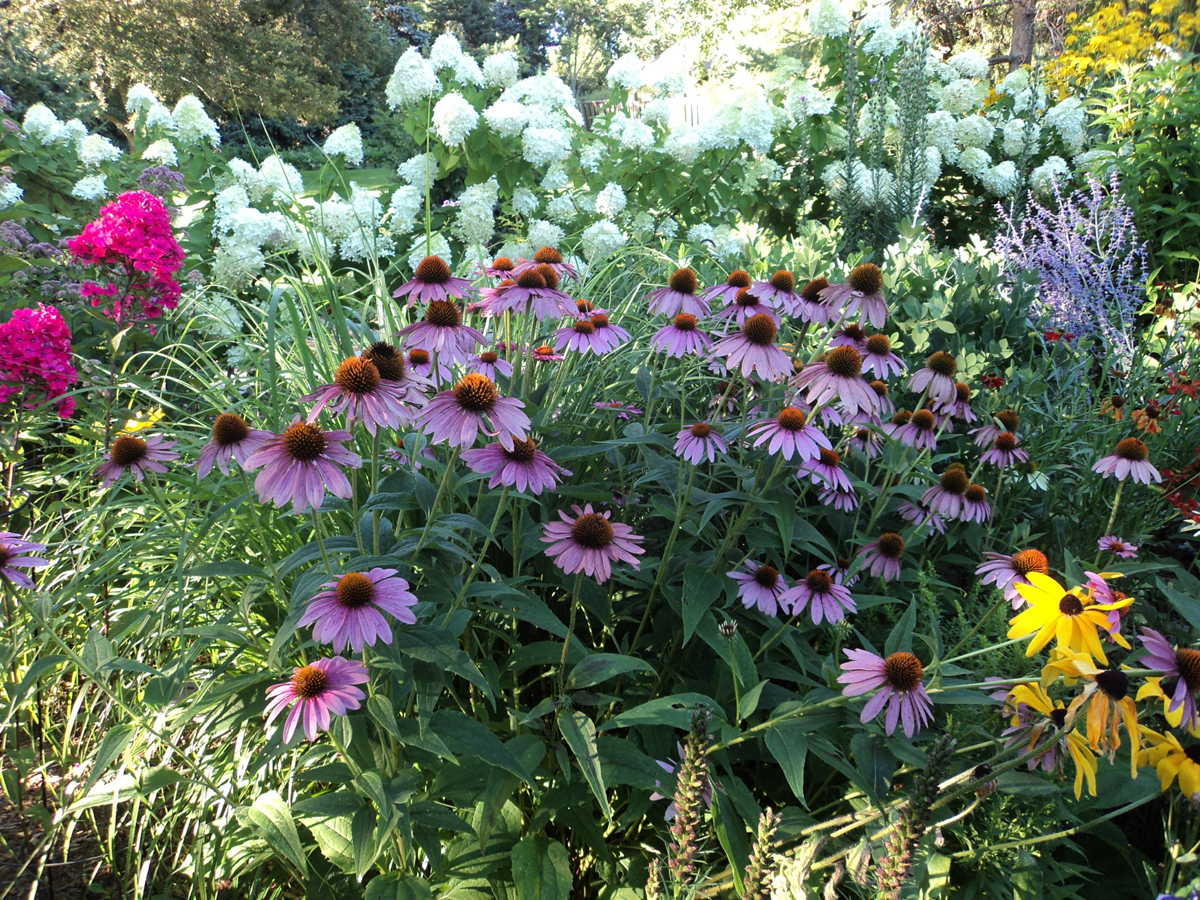 "The yard is a very nice mix of shade and part shade from mature maples, firs, and birches with a small area of full sun in the back yard. We have mainly perennials with annuals used mostly for containers. At present we have very little in shrubbery and plan on adding more. The shrubs I do have are boxwood and hydrangea for shade and fothergillia, smokebush and spirea for sun. I would be happy to identify any of the plants pictured if anyone would like to know."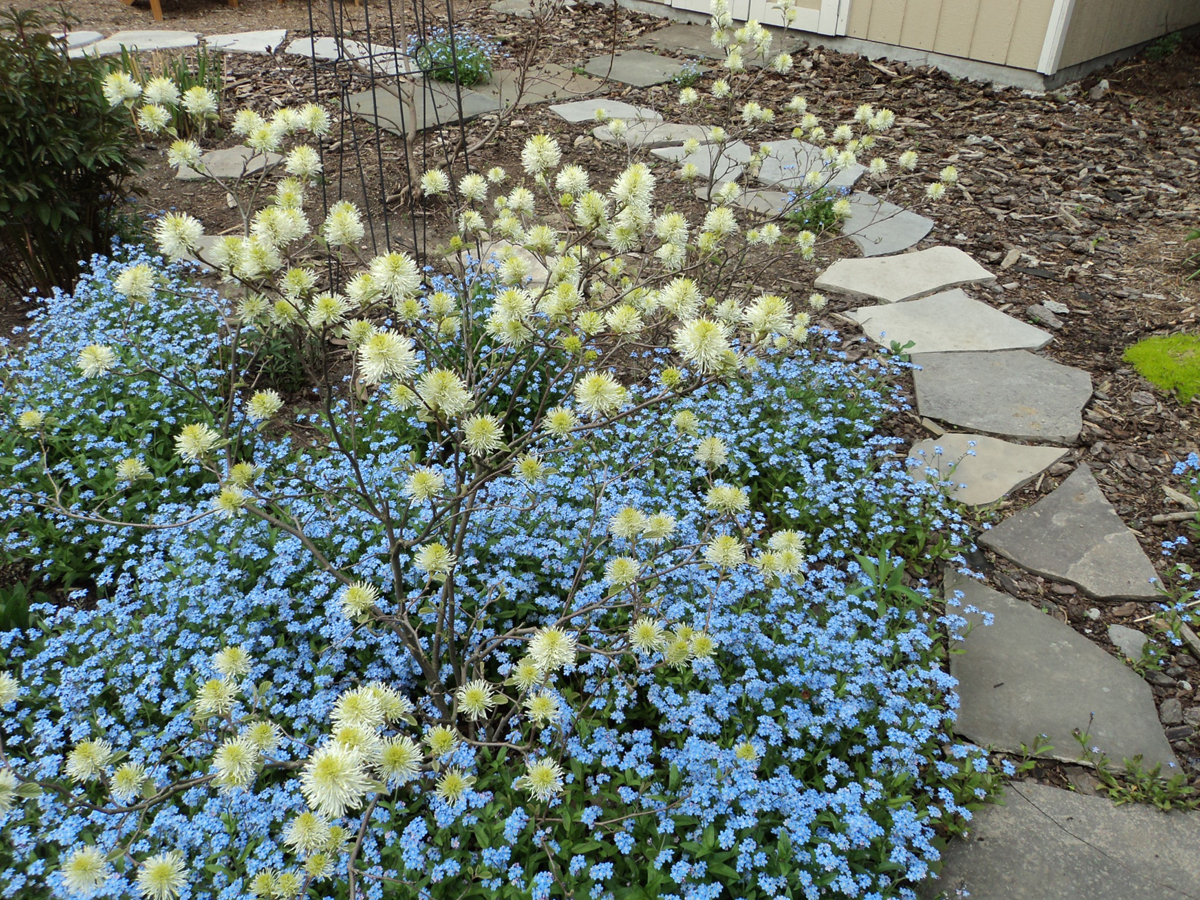 Beautiful, Teresa! I love seeing both the summer and fall shots of your arbor. Thanks so much for sharing!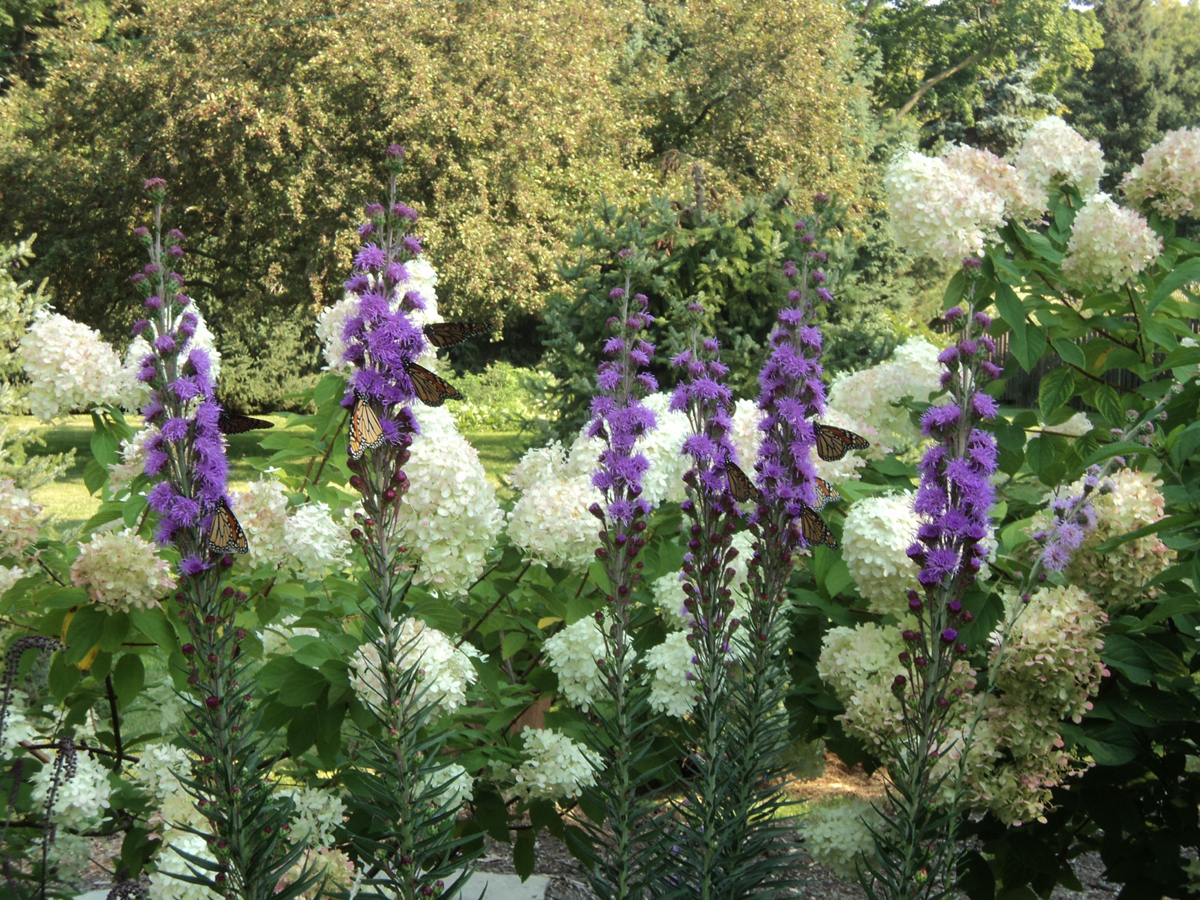 ***Hey everyone–we're heading into winter, when GPOD submission tend to be a bit scarce. If you still want to see a new and exciting garden every single weekday in your inbox, do your part and show us YOUR garden! You can email photos to either [email protected] or [email protected]. Be sure to tell me where you live and tell me a bit about yourself and your garden. And the more photos the better! Thanks!!***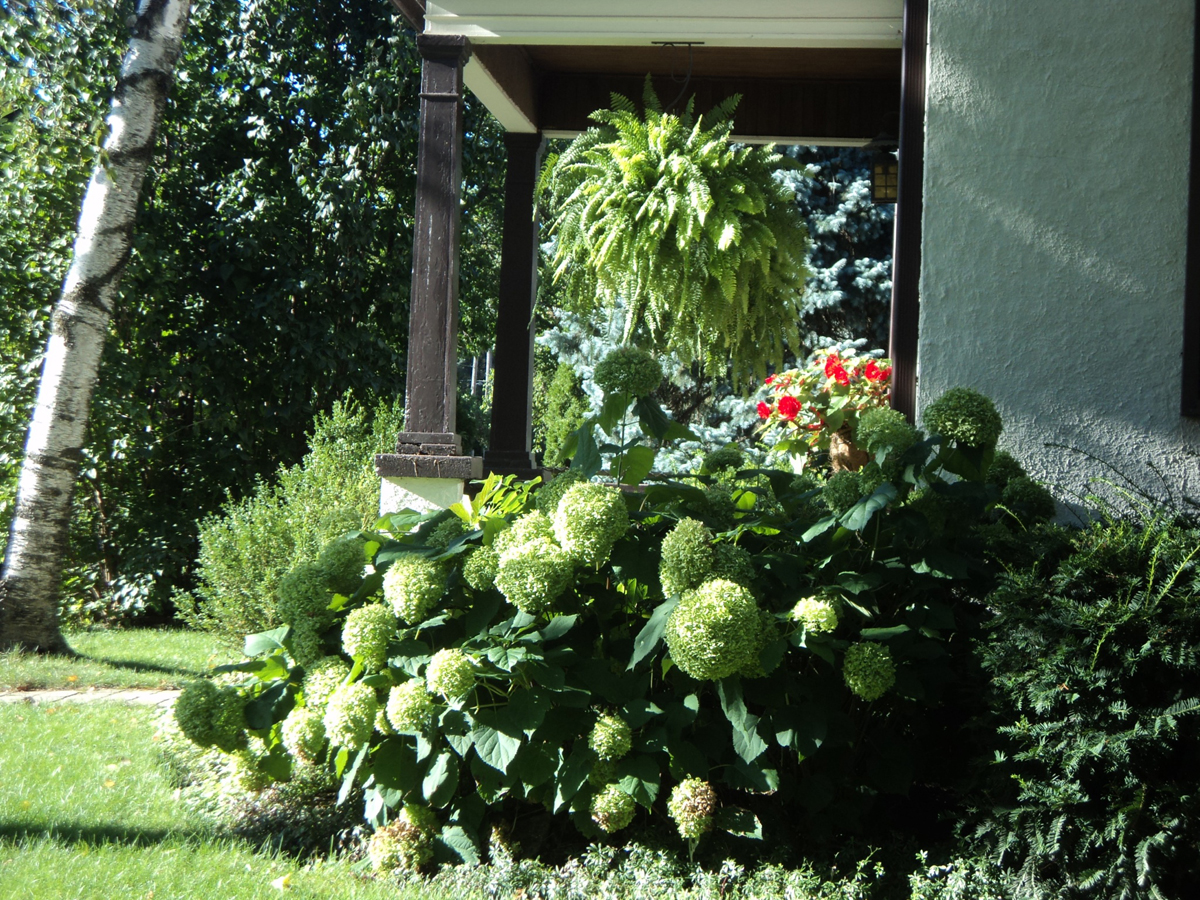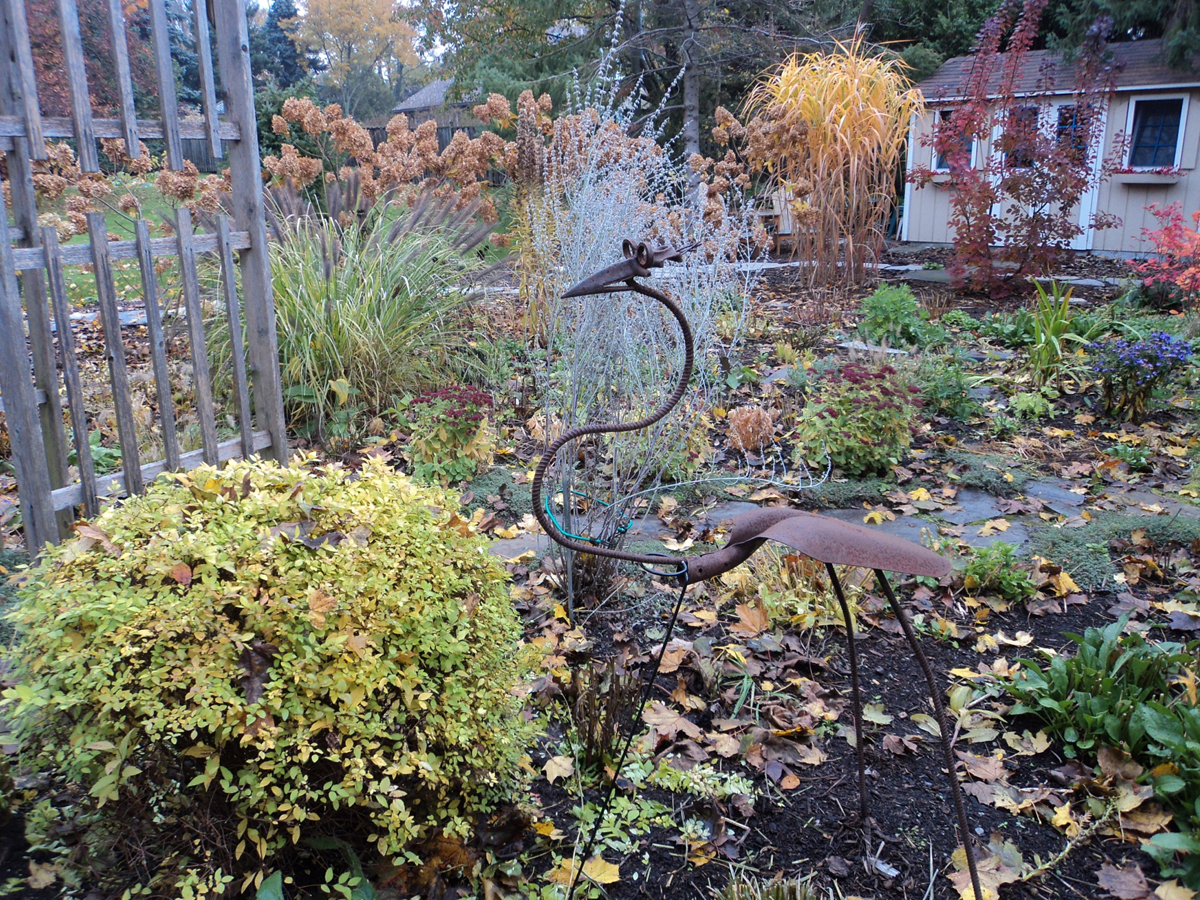 Want us to feature YOUR garden in the Garden Photo of the Day? CLICK HERE!
Want to see every post ever published? CLICK HERE!
Want to search the GPOD by STATE? CLICK HERE!
**Check out the GPOD Pinterest page, where you can browse all the post in categories…fun! CLICK HERE!**